Alia Bhatt & Ranbir Kapoor - Exclusive Wedding Photos
Yes, after all the buzz that they have been generated over the years- they are finally hitched! Alia Bhatt and Ranbir Kapoor's wedding shenanigans are on, and after their mehendi on April 13th, and wedding on April 14th, their first photos as husband and wife are finally out! The wedding was a pretty intimate celebration by celeb standards, with only their close circle in attendance. The wedding literally happened at the house that they share- it was that intimate! Gold, ivory and pastels seemed to be the theme- very subtle and classy! And we loved the fact that she wore a saree- so elegant! And very different for a mainstream Bollywood bride!
The first photos of their wedding celebrations are out, and brace yourselves for the chemistry!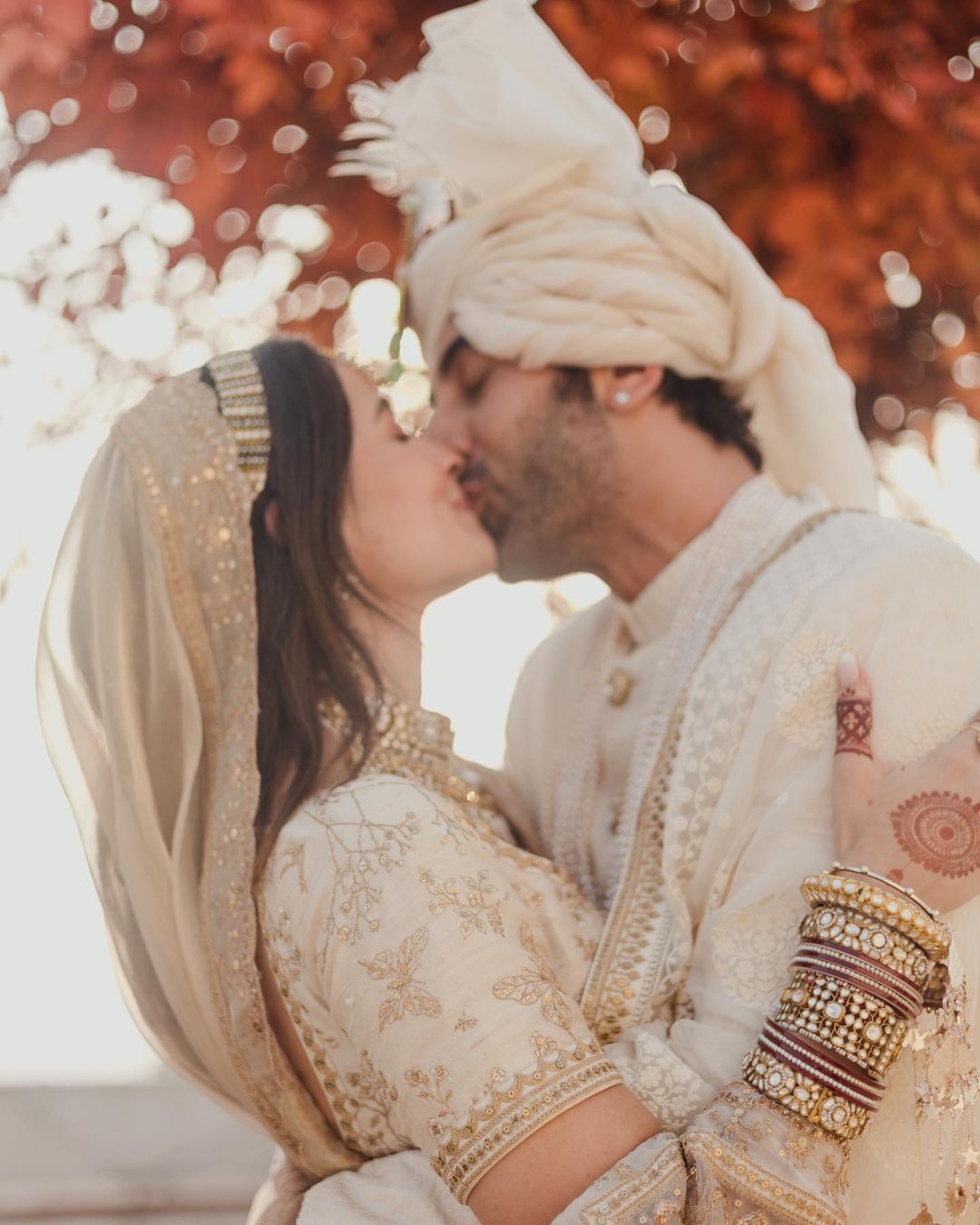 The bride and the groom wore- Sabyasachi of course :P
For the wedding ceremony Alia Bhatt wore a hand dyed ivory organza sari embroidered with fine tilla work and an embroidered handwoven tissue veil. Paired with Sabyasachi Heritage Jewellery featuring uncut diamonds and hand strung pearls.

Ranbir Kapoor wore an embroidered silk sherwani with Sabyasachi uncut diamond buttons, a silk organza safa and shawl with zari marori embroidery. The kilangi by Sabyasachi Heritage Jewellery featured uncut diamonds, emeralds and pearls and a multistrand pearl necklace.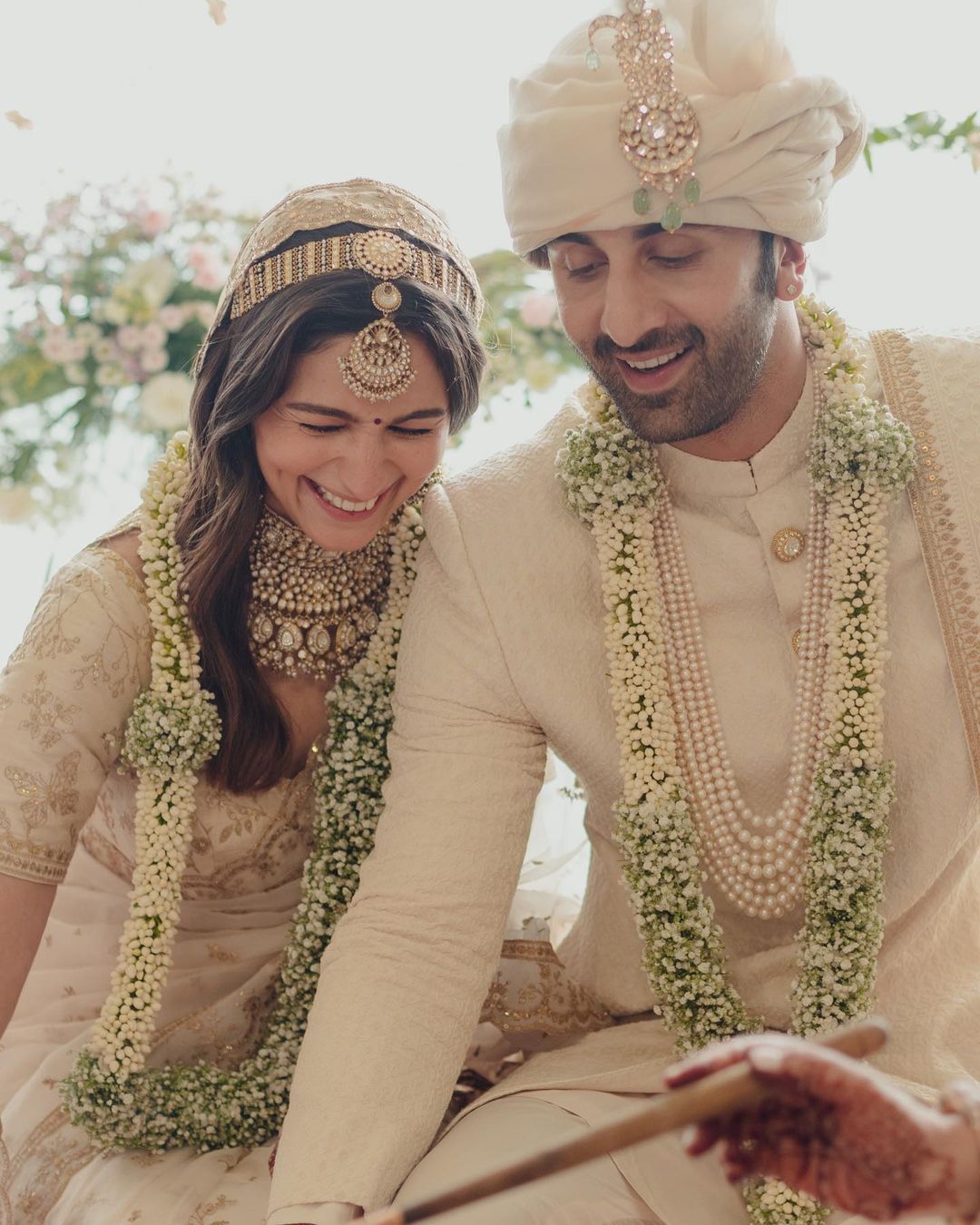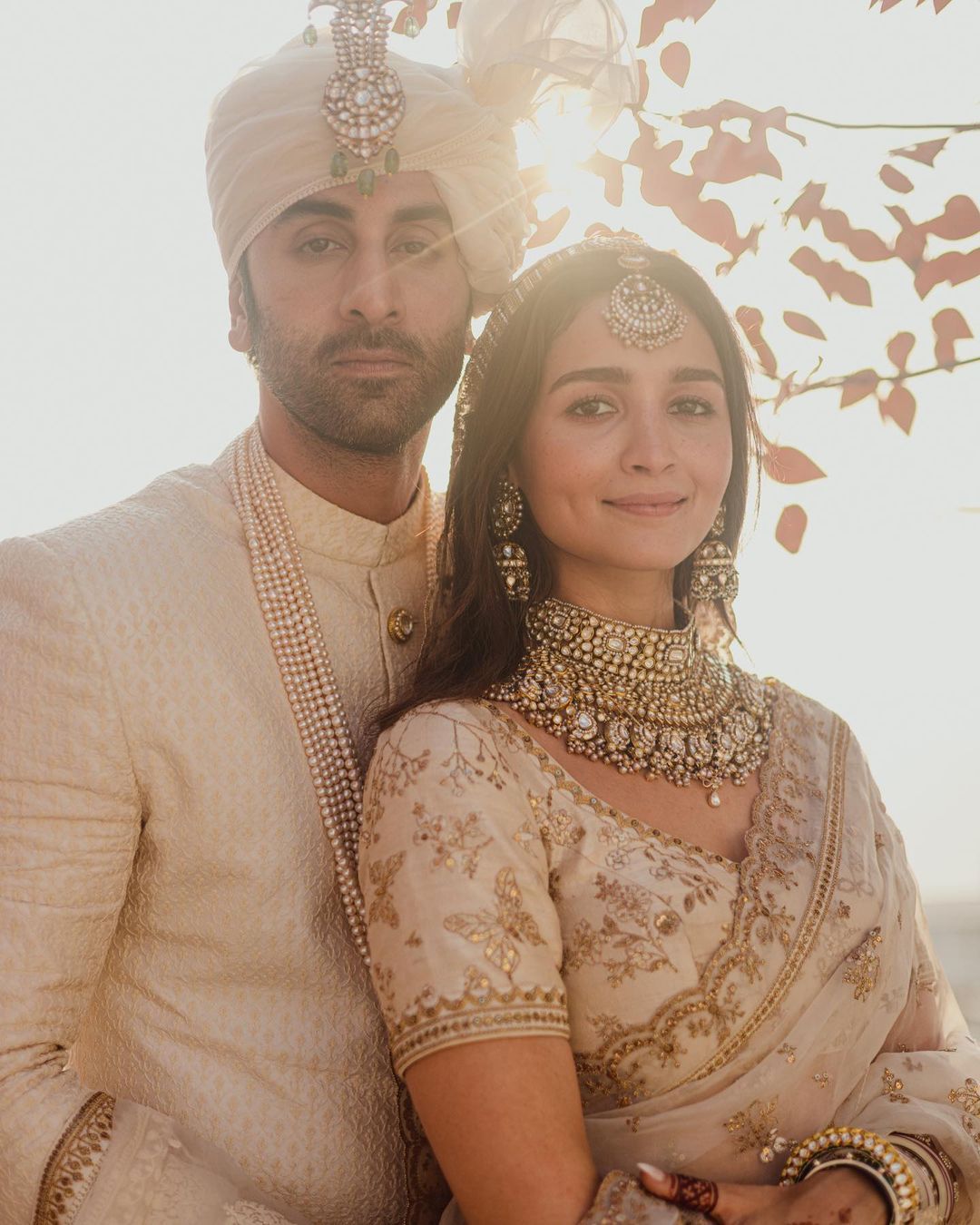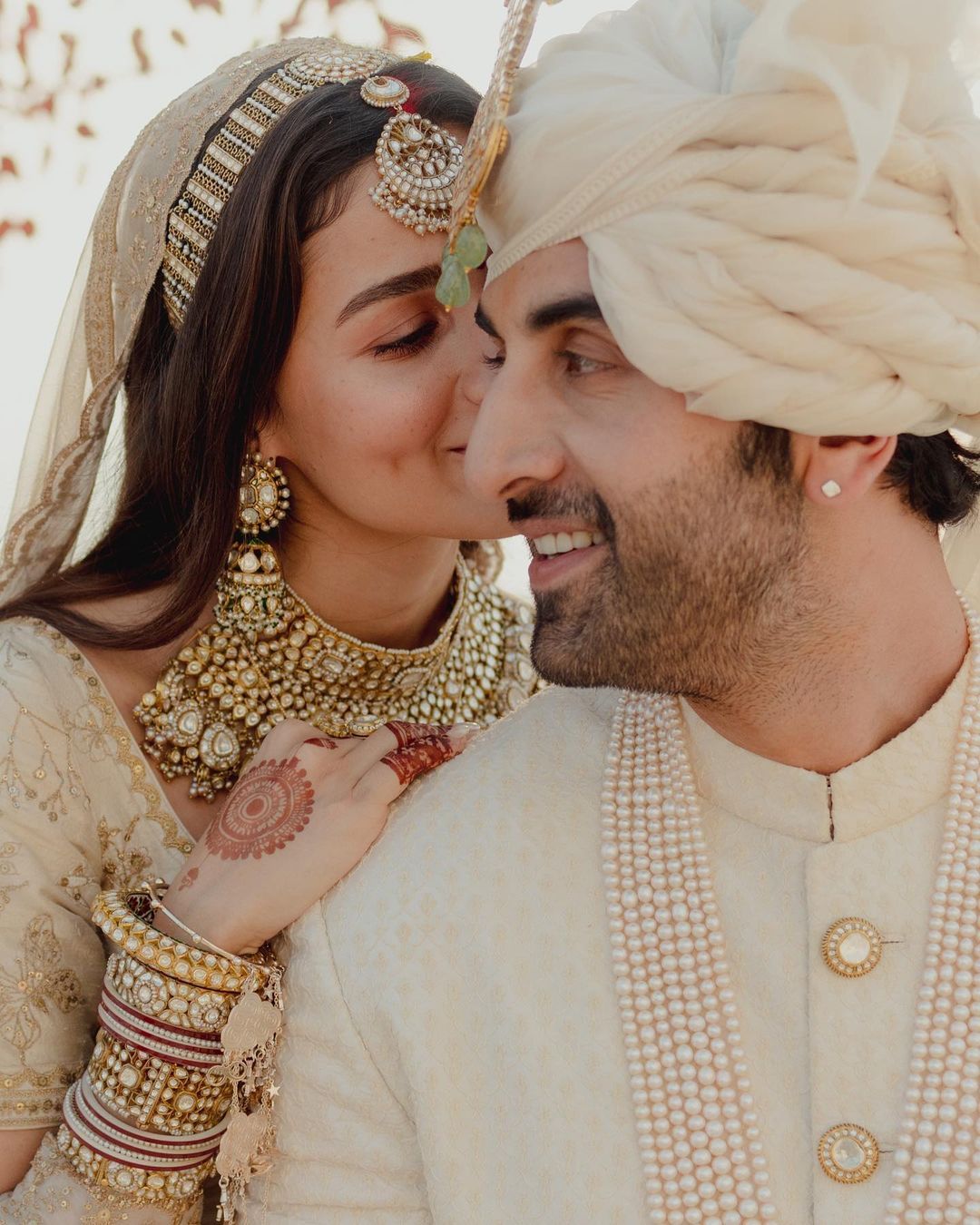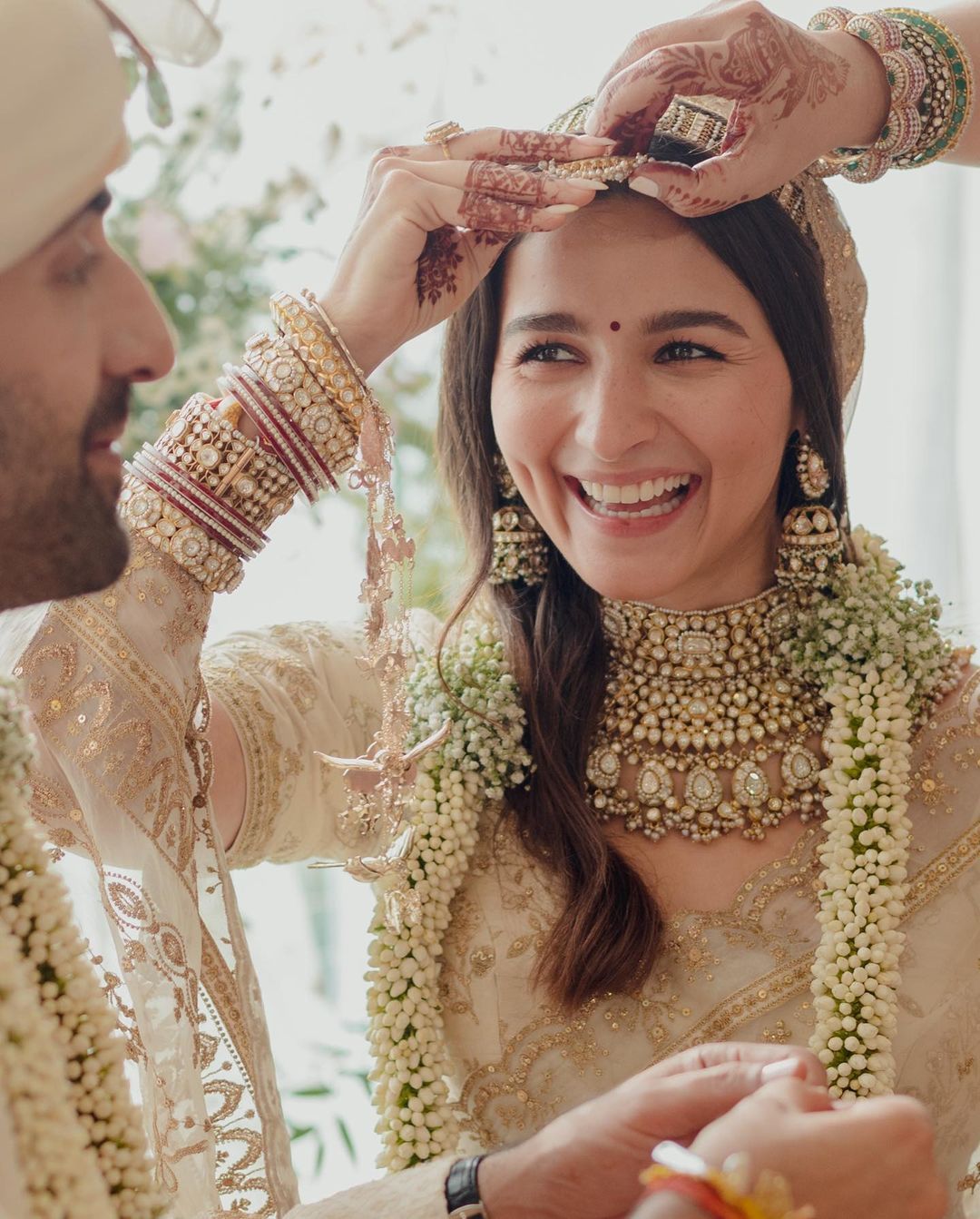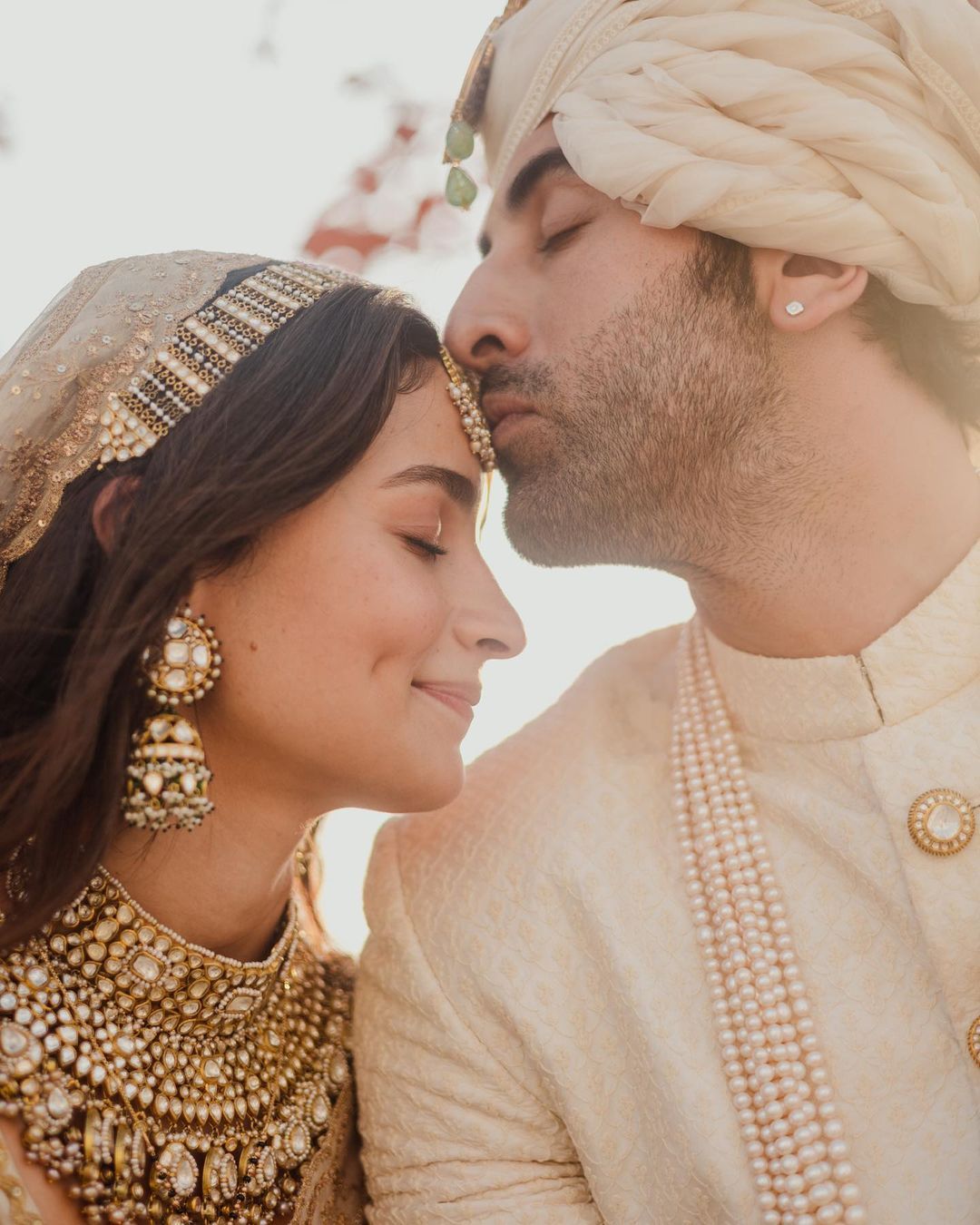 The couple posted these photos with a lovely caption, "Today, surrounded by our family and friends, at home … in our favourite spot - the balcony we've spent the last 5 years of our relationship - we got married.
With so much already behind us, we can't wait to build more memories together … memories that are full of love, laughter, comfortable silences, movie nights, silly fights, wine delights and Chinese bites.
Thank you for all the love and light during this very momentous time in our lives. It has made this moment all the more special.
Love,
Ranbir and Alia"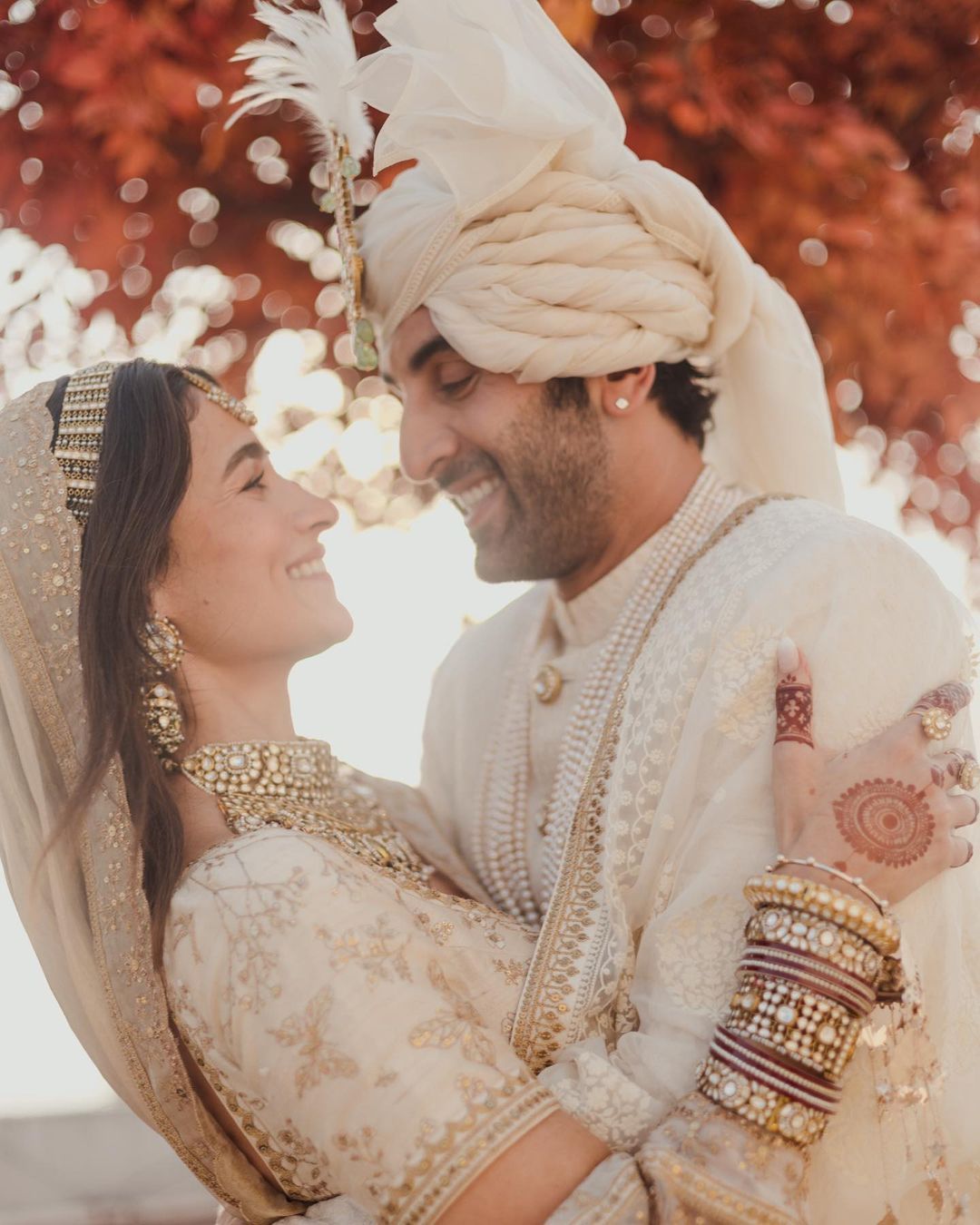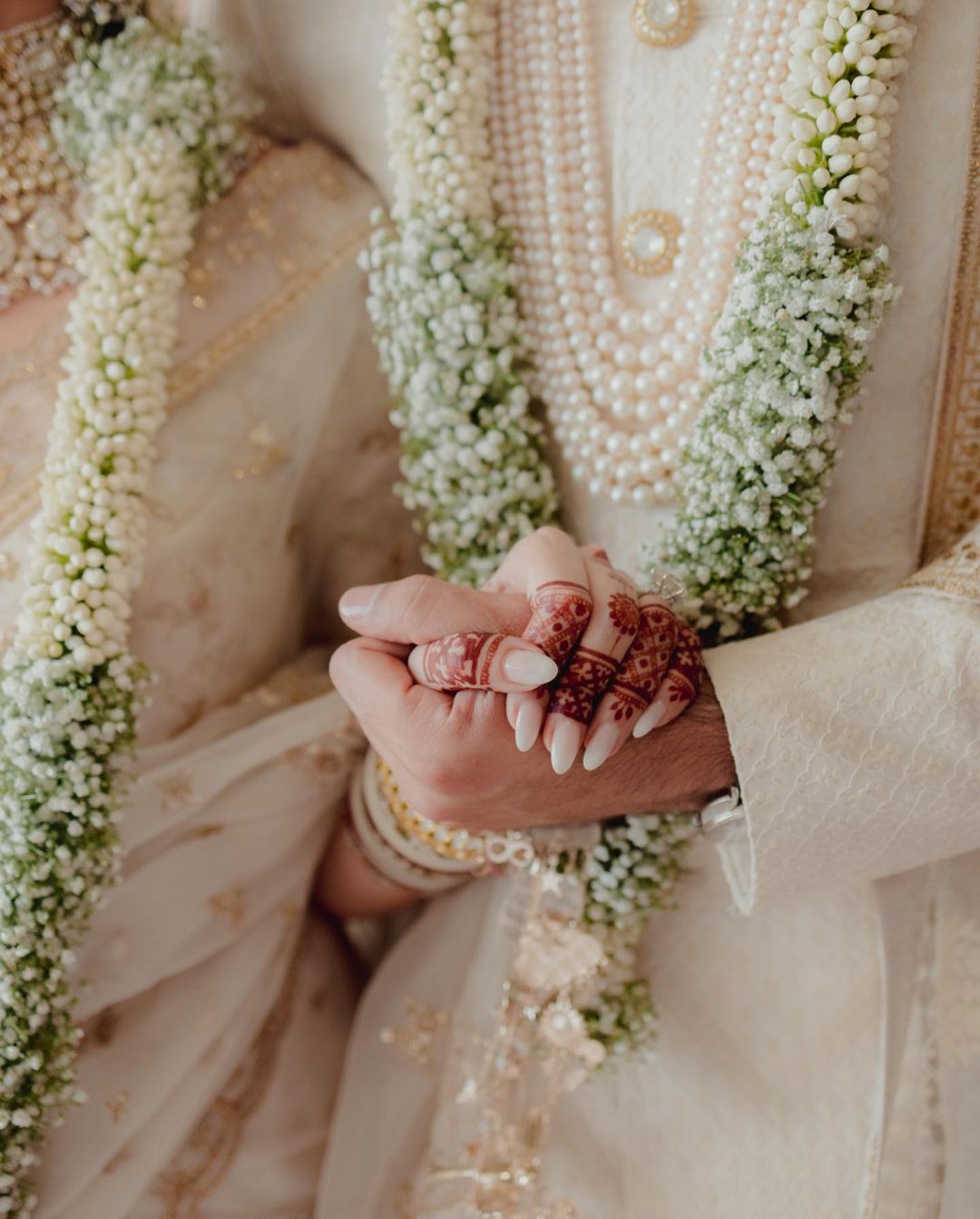 Alia Bhatt and Ranbir Kapoor have been dating for a while now, but have always chosen to keep their relationship under wraps. Their wedding was slated to happen back in 2020, but with the pandemic and Rishi Kapoor's untimely death, took a backseat. But it has finally happened, and we couldn't be more excited for the couple!
This post was published on Best Candid Wedding Photographer in New Delhi India - Magica By Rish Agarwal