The Grand New Delhi Riviera Wedding Photography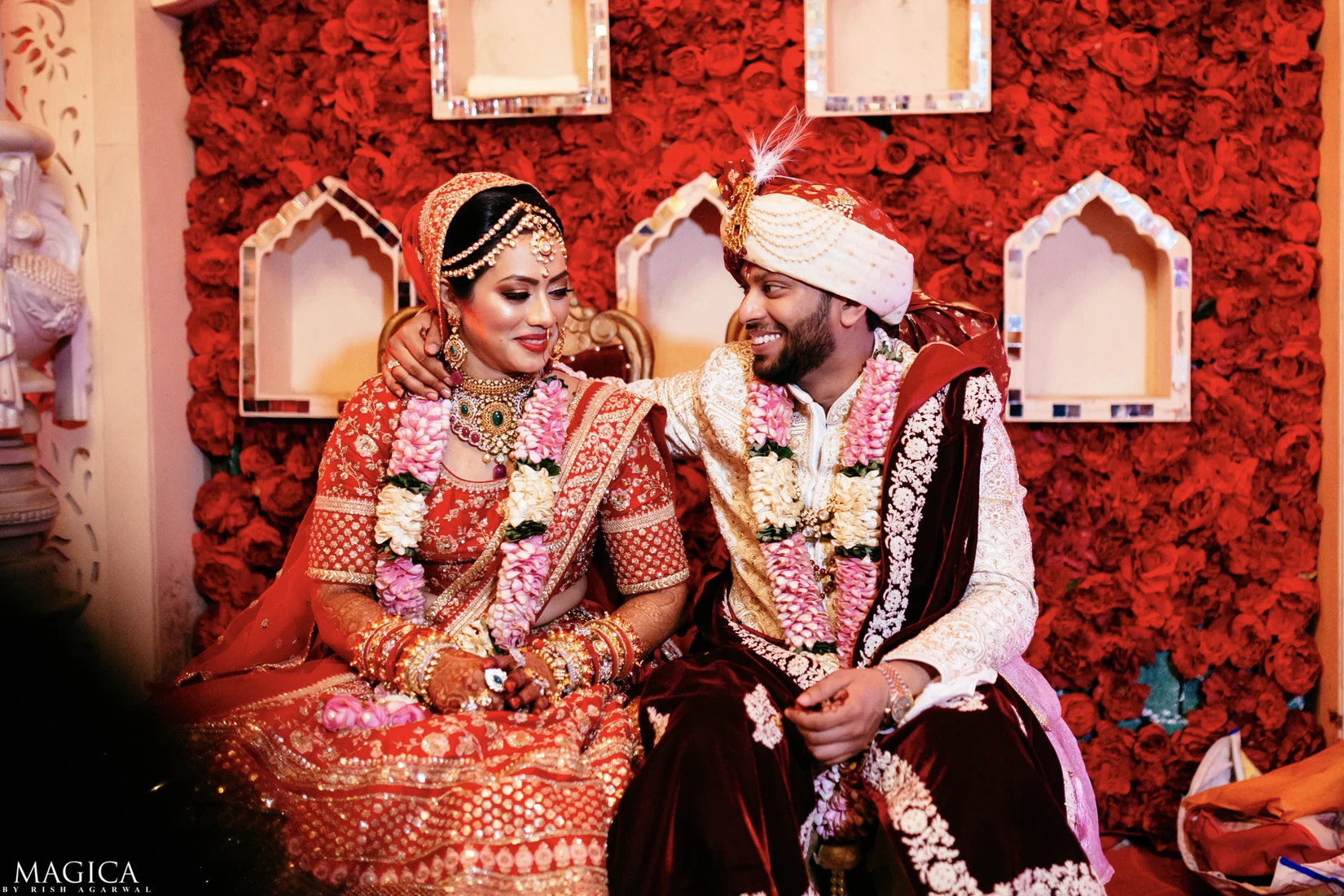 Indian weddings are known for their grandeur, extravagance, and rich cultural traditions. It's not just an event, but a celebration of a lifetime, where family and friends come together to celebrate the union of two souls. From stunning decorations to mouth-watering delicacies, Indian weddings are a feast for the senses.
One such celebration was of Archit & Rashi's Grand New Delhi Wedding. Here are some moments from that..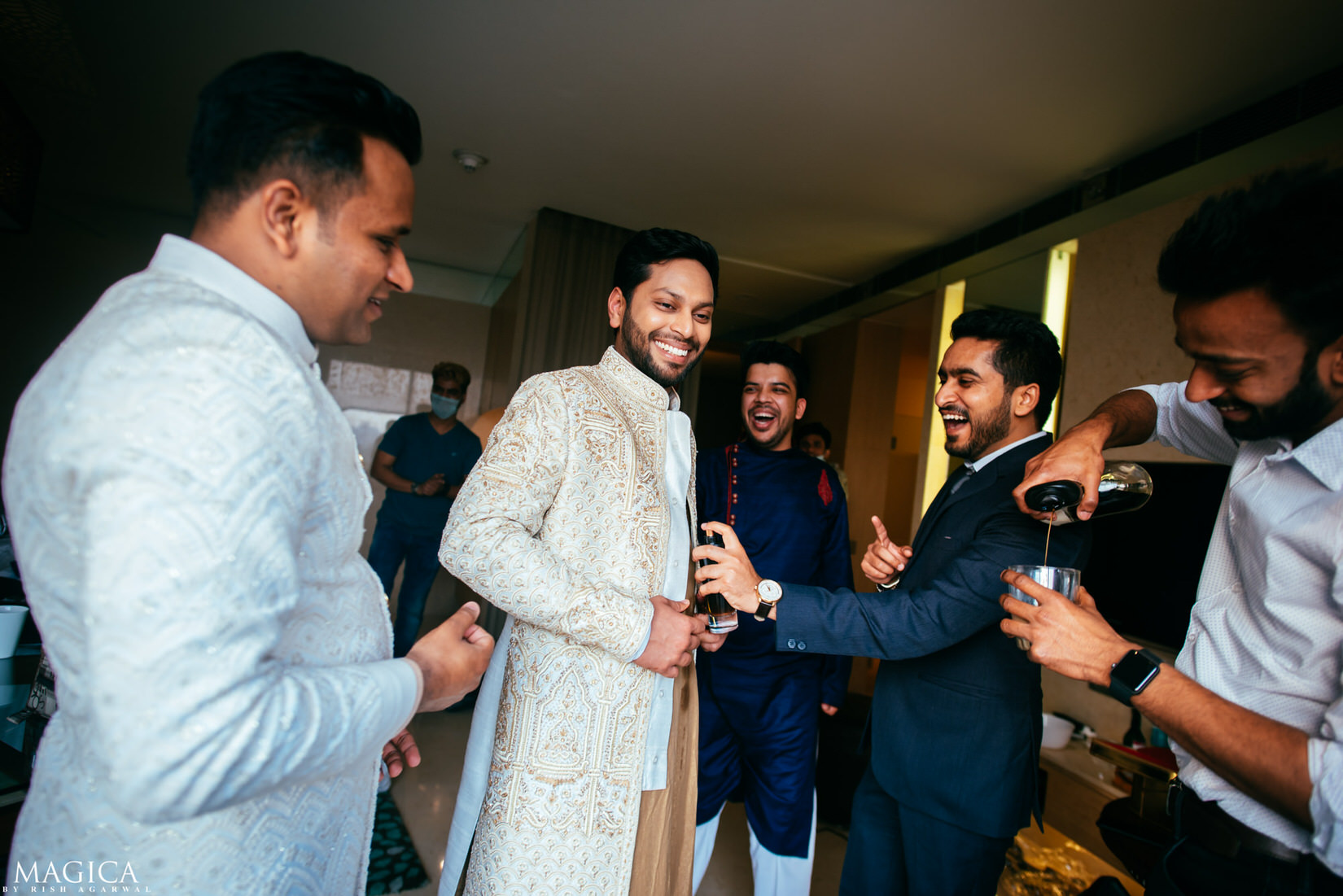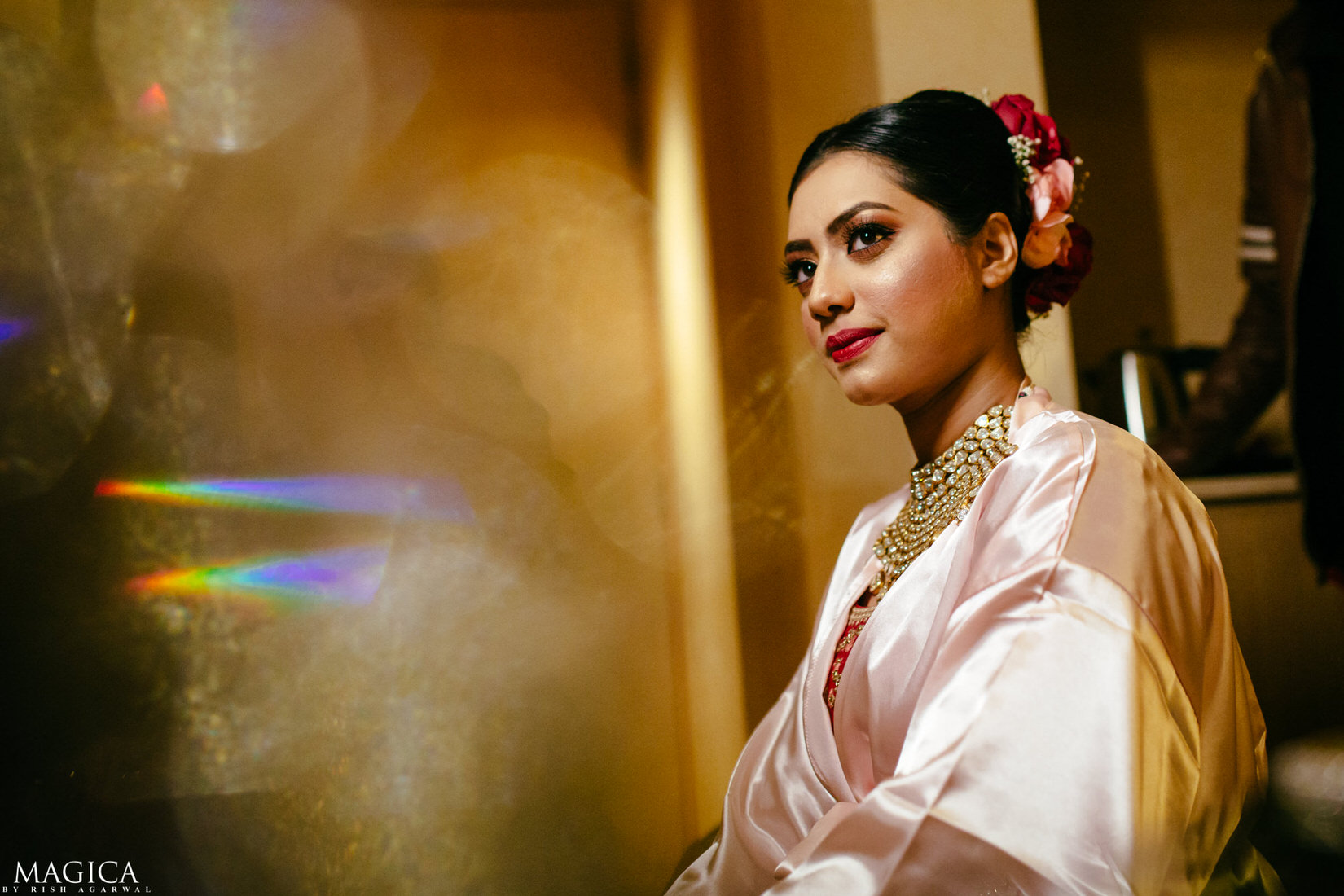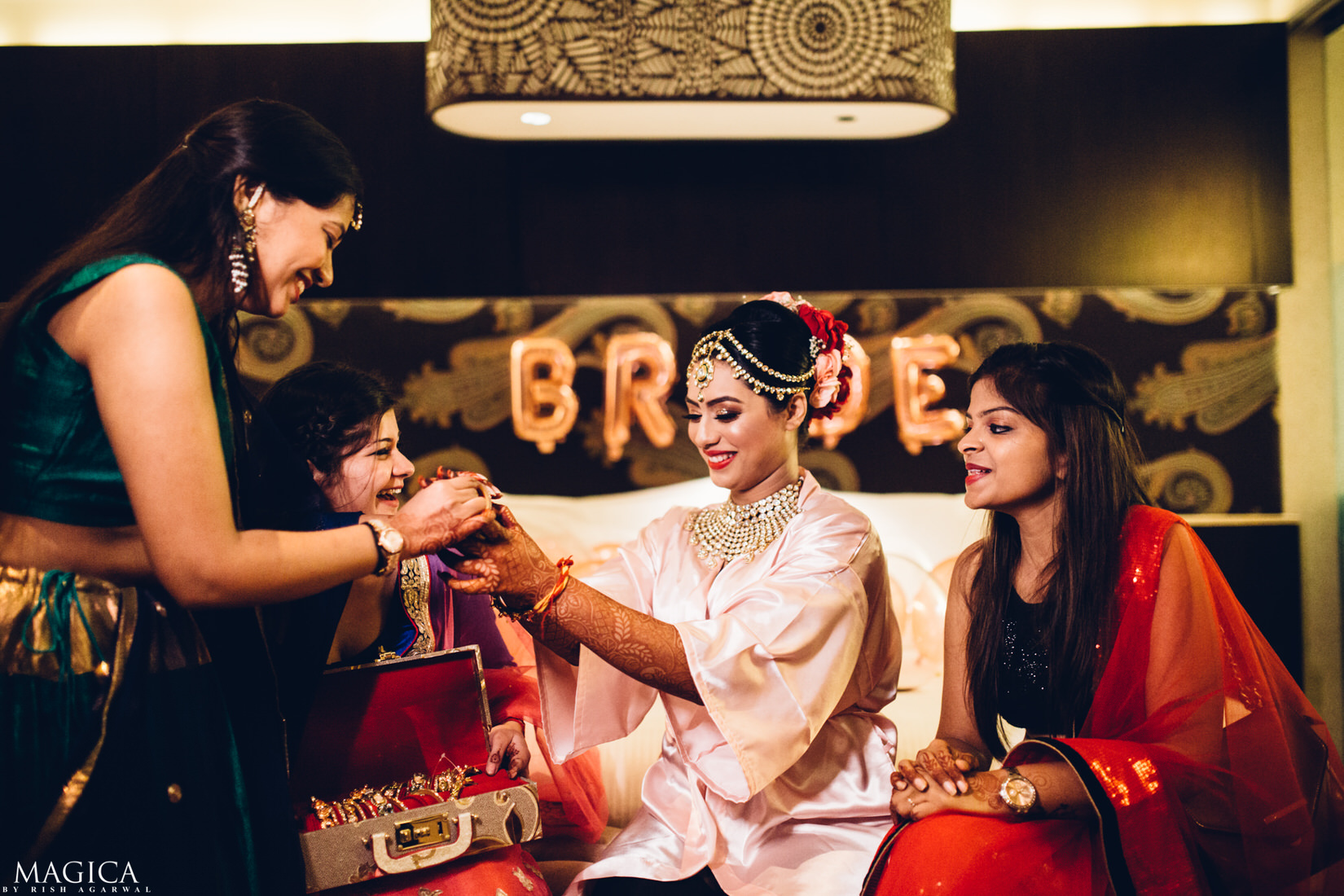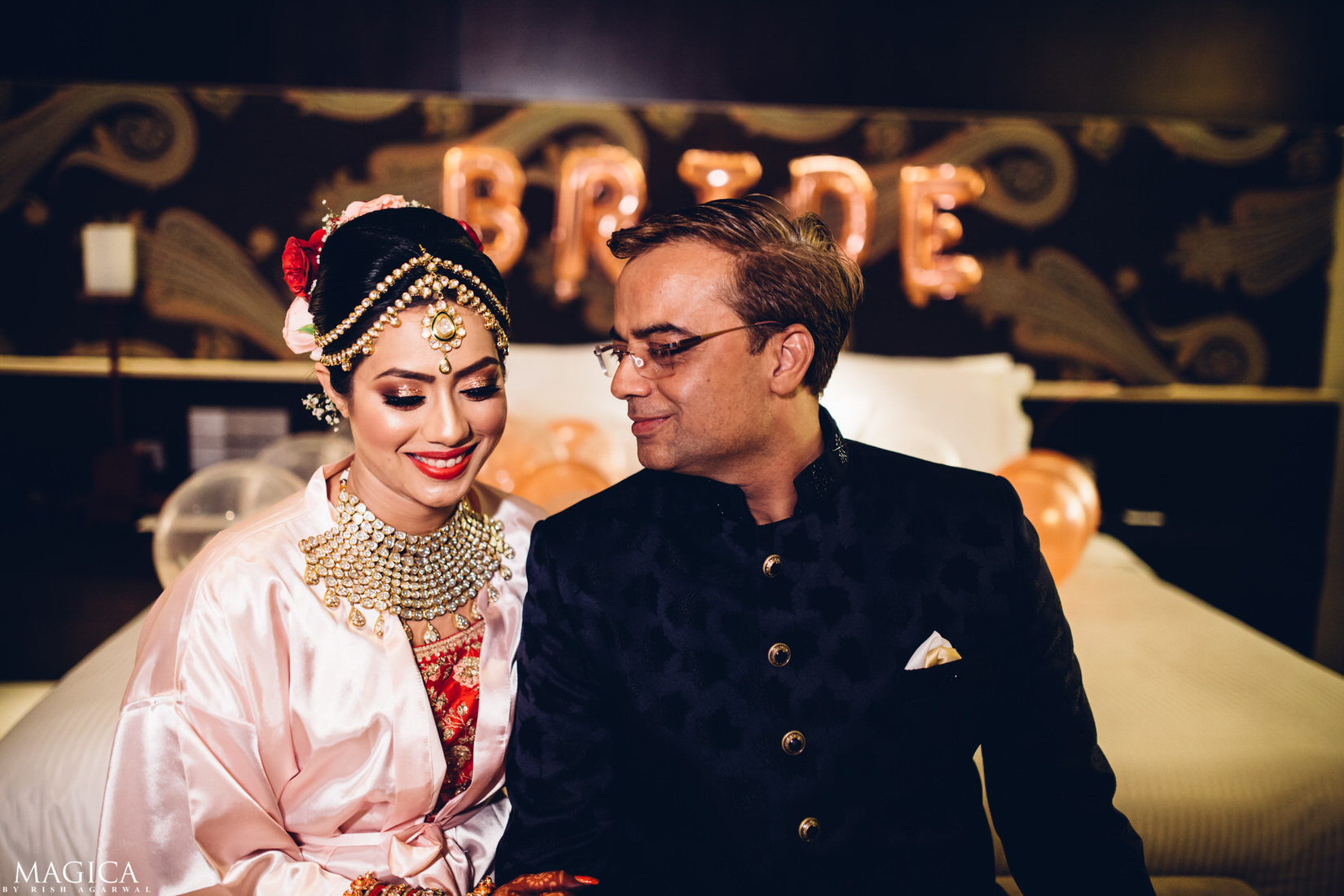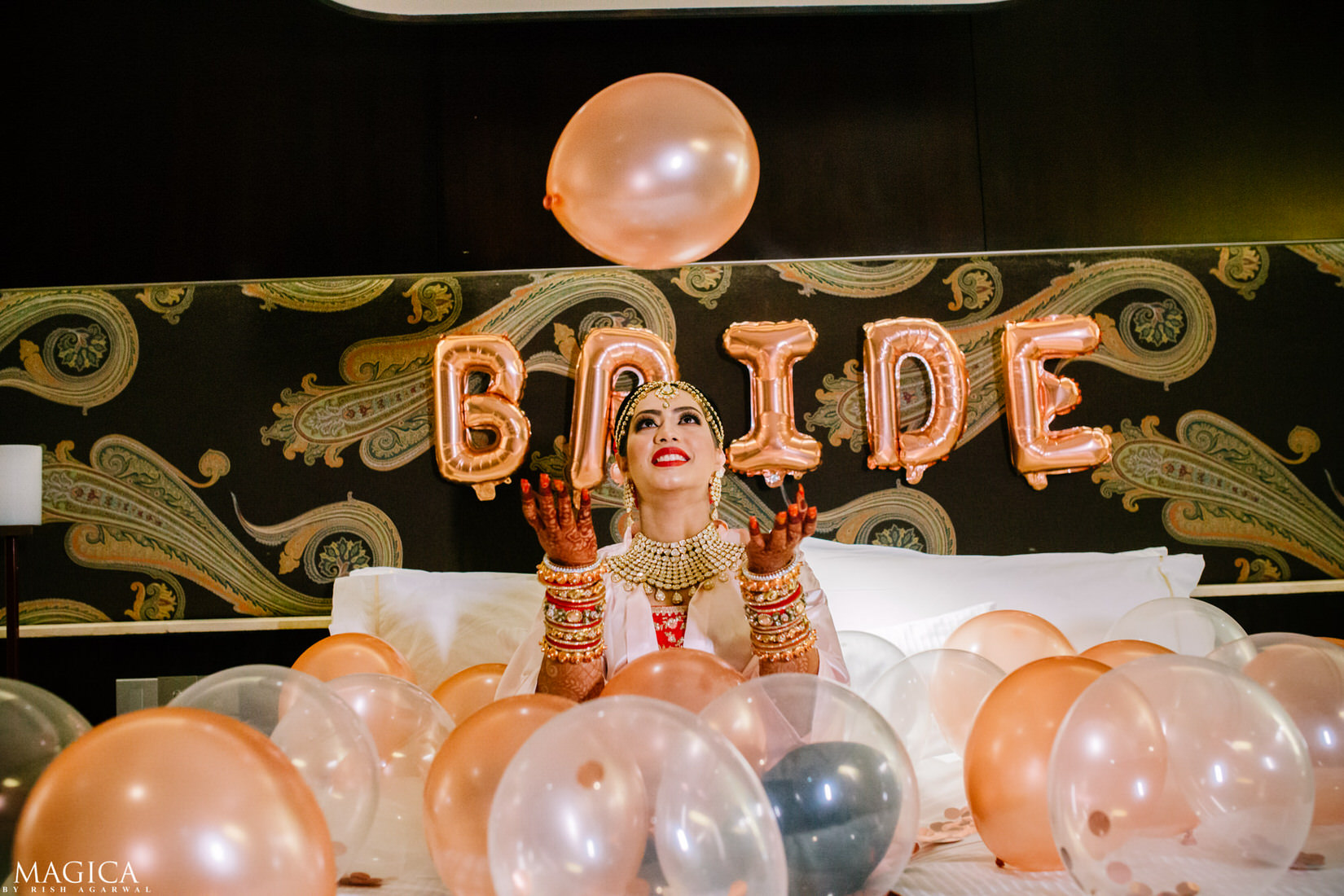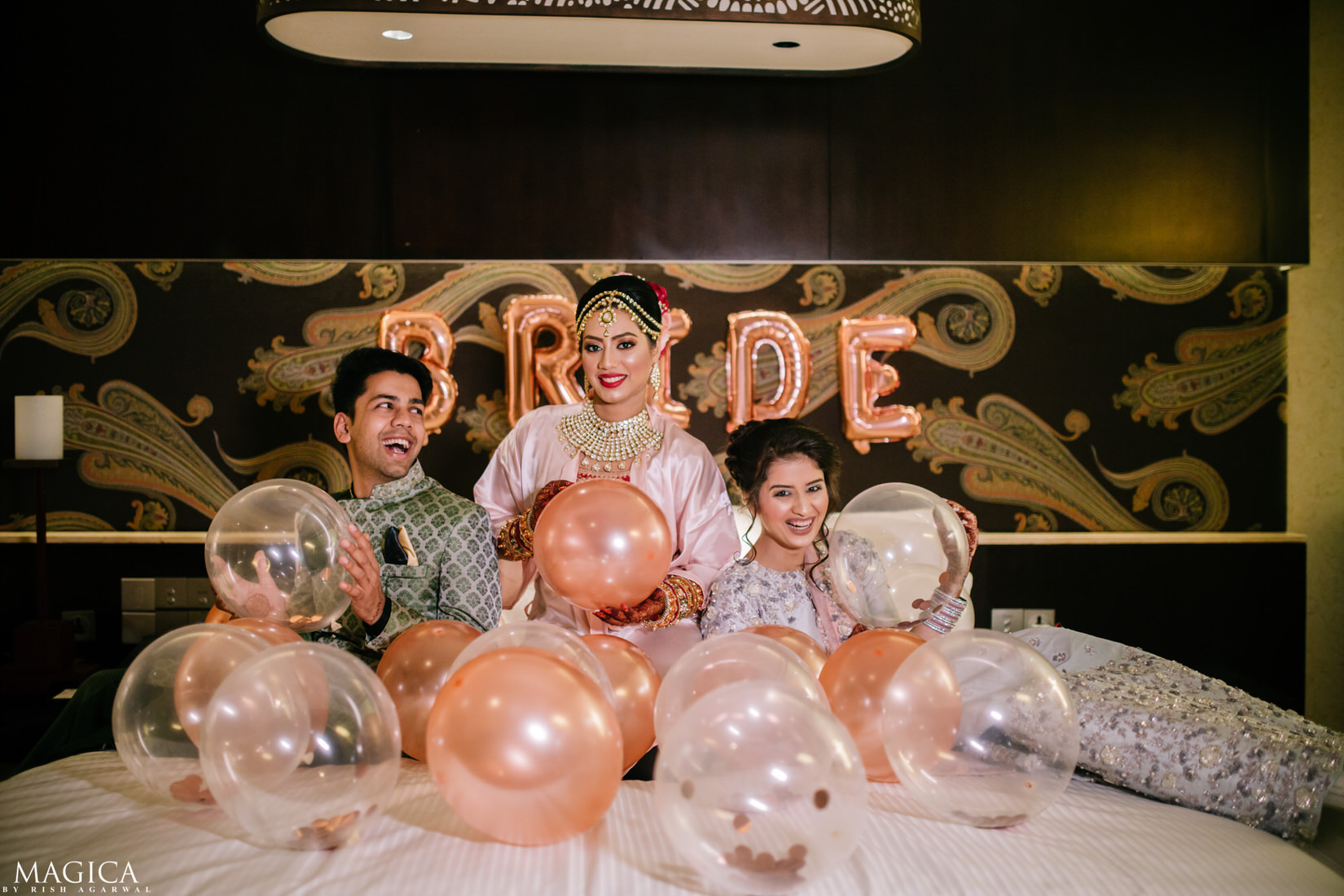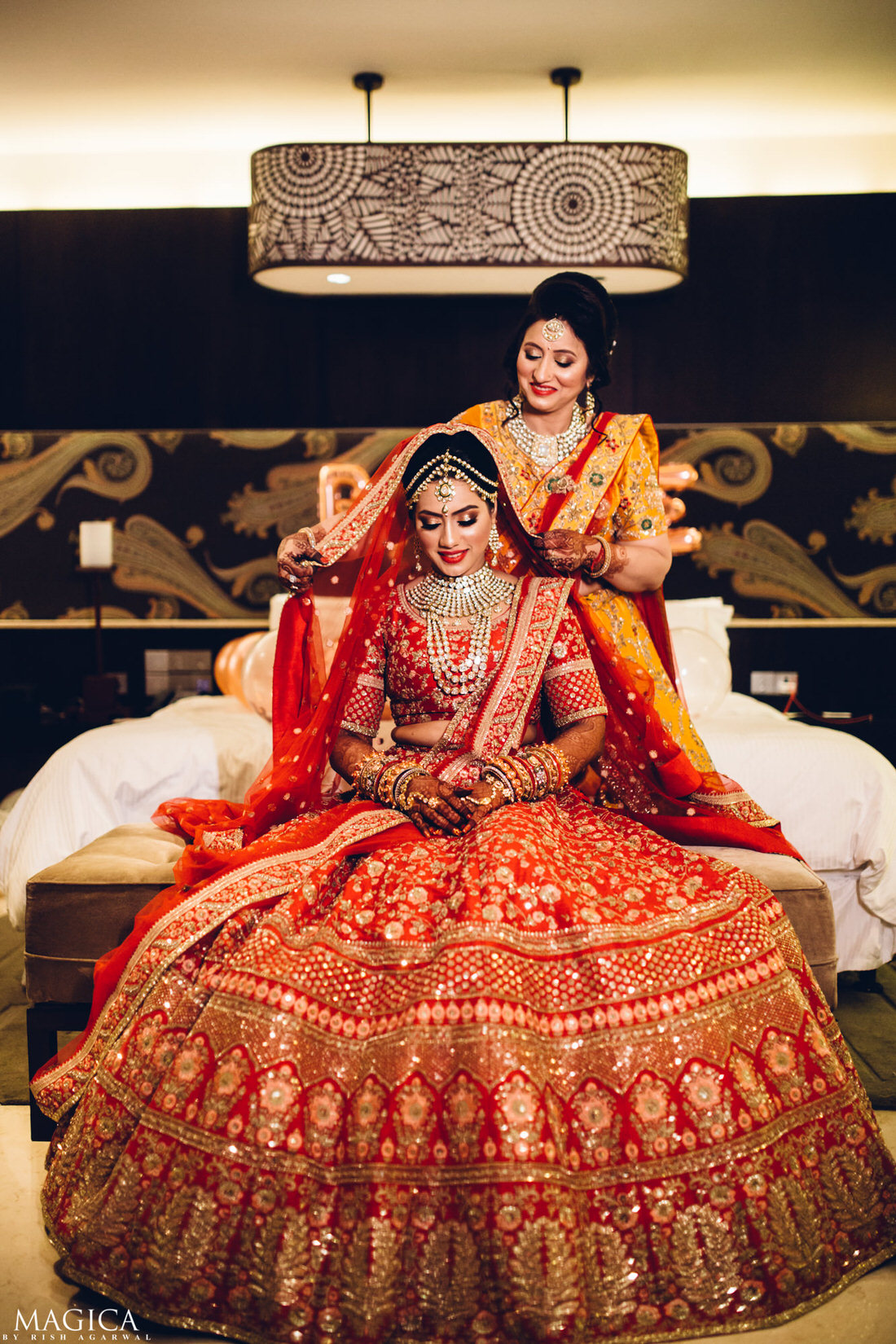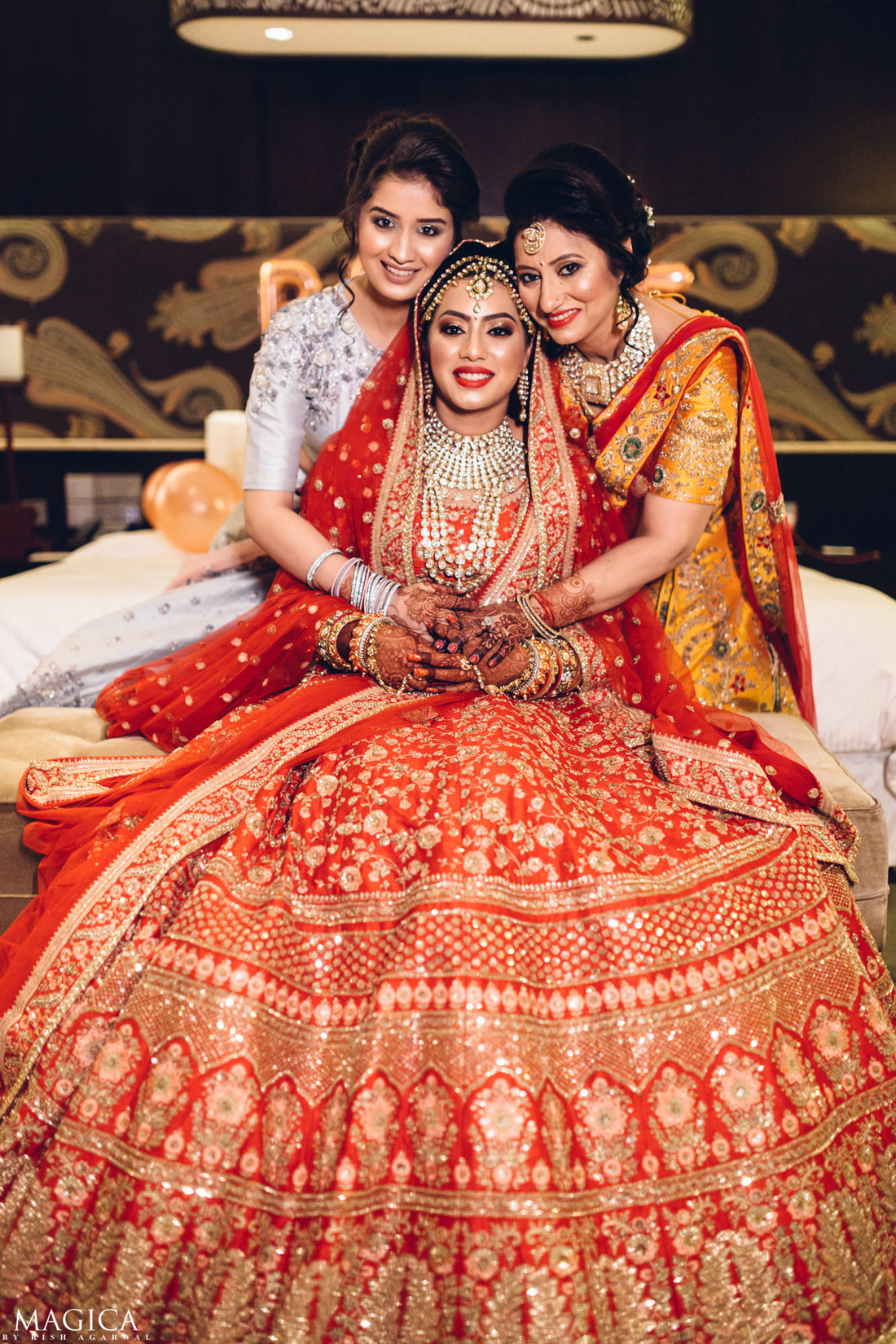 The wedding venue is an essential part of any wedding. Indian weddings are usually held in luxurious hotels or palaces with sprawling lawns, which are beautifully decorated with flowers and lights. The venue is adorned with intricate designs and bright colors, giving it a regal feel.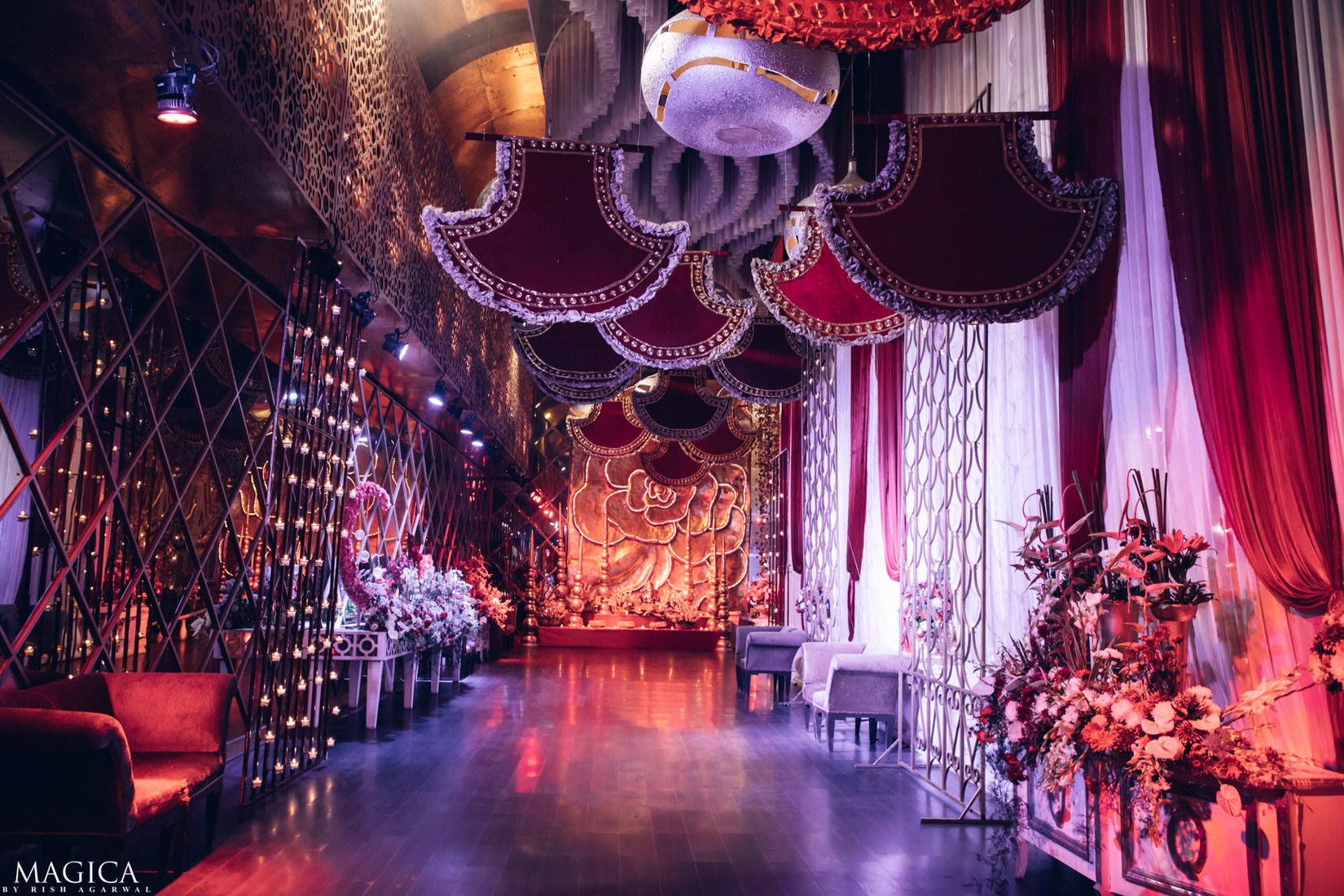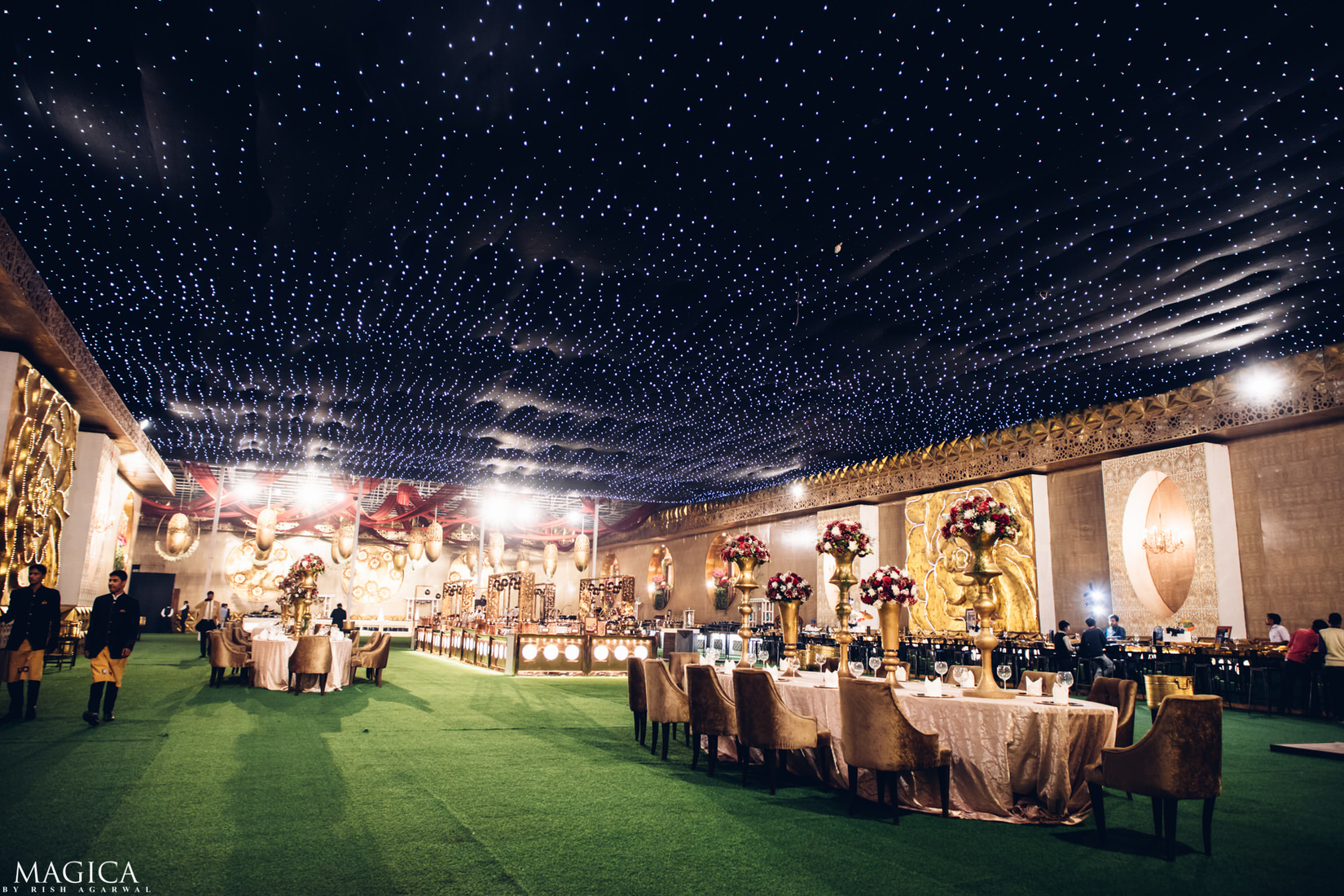 Decorations are an integral part of an Indian wedding. The décor is done in a way that it reflects the taste and personality of the couple. From floral arrangements to lighting, every detail is carefully curated to create an ambiance of splendor and luxury.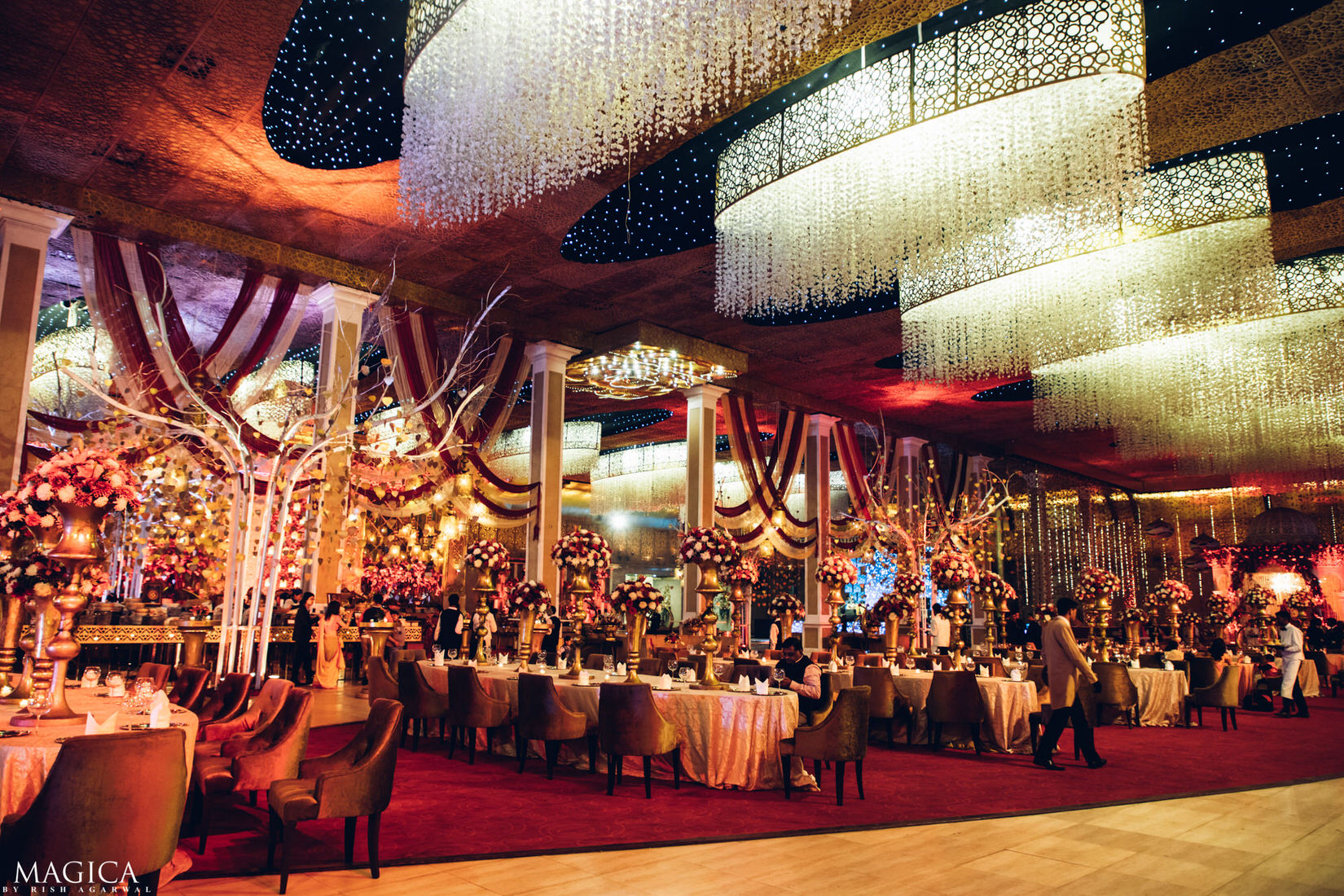 Indian weddings are incomplete without music and dance. Bollywood numbers and traditional dance forms such as Bhangra, Garba, and Dandiya are performed at the wedding, adding to the festive atmosphere. The bride and groom are also seen performing a romantic dance together, which is a memorable moment for everyone.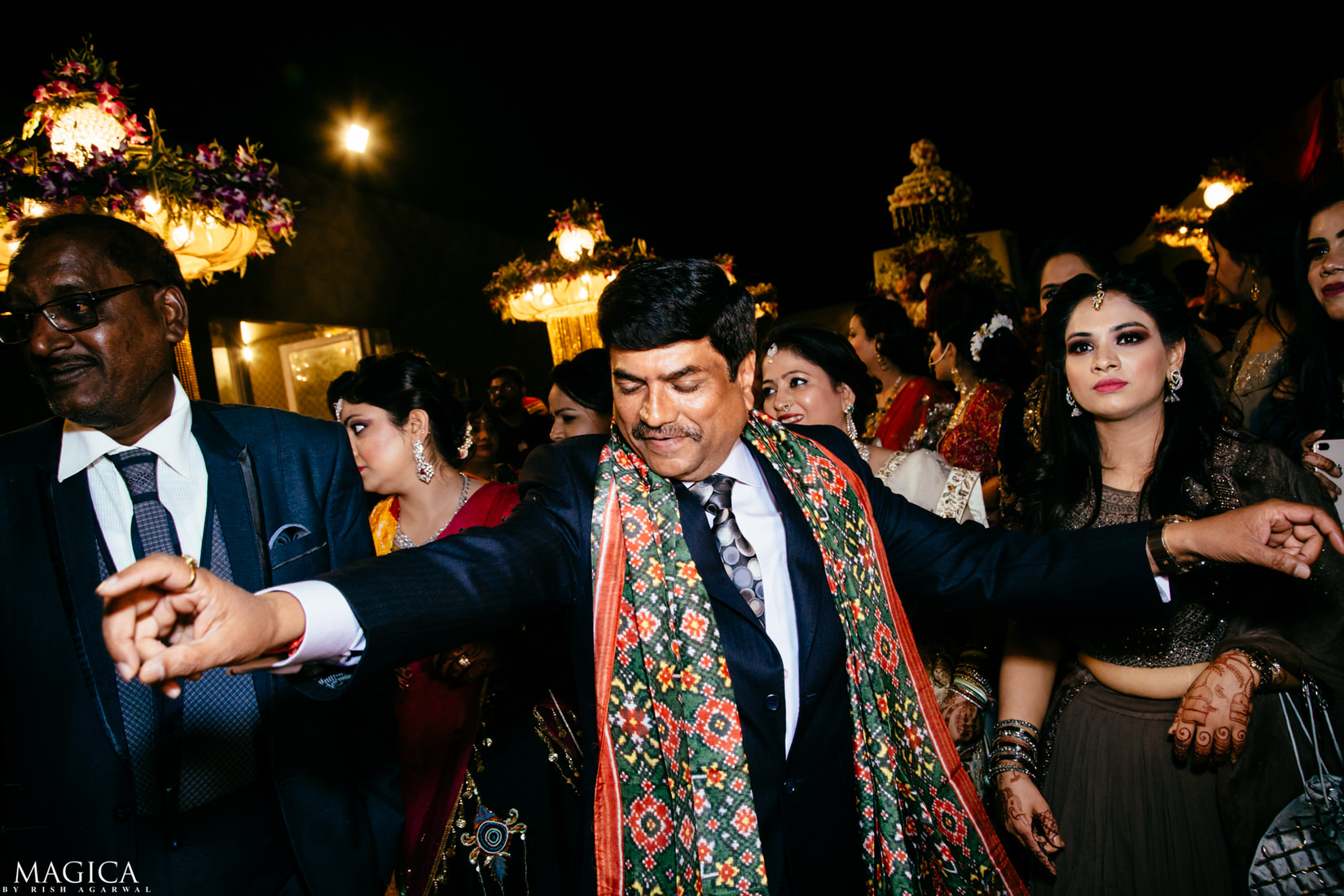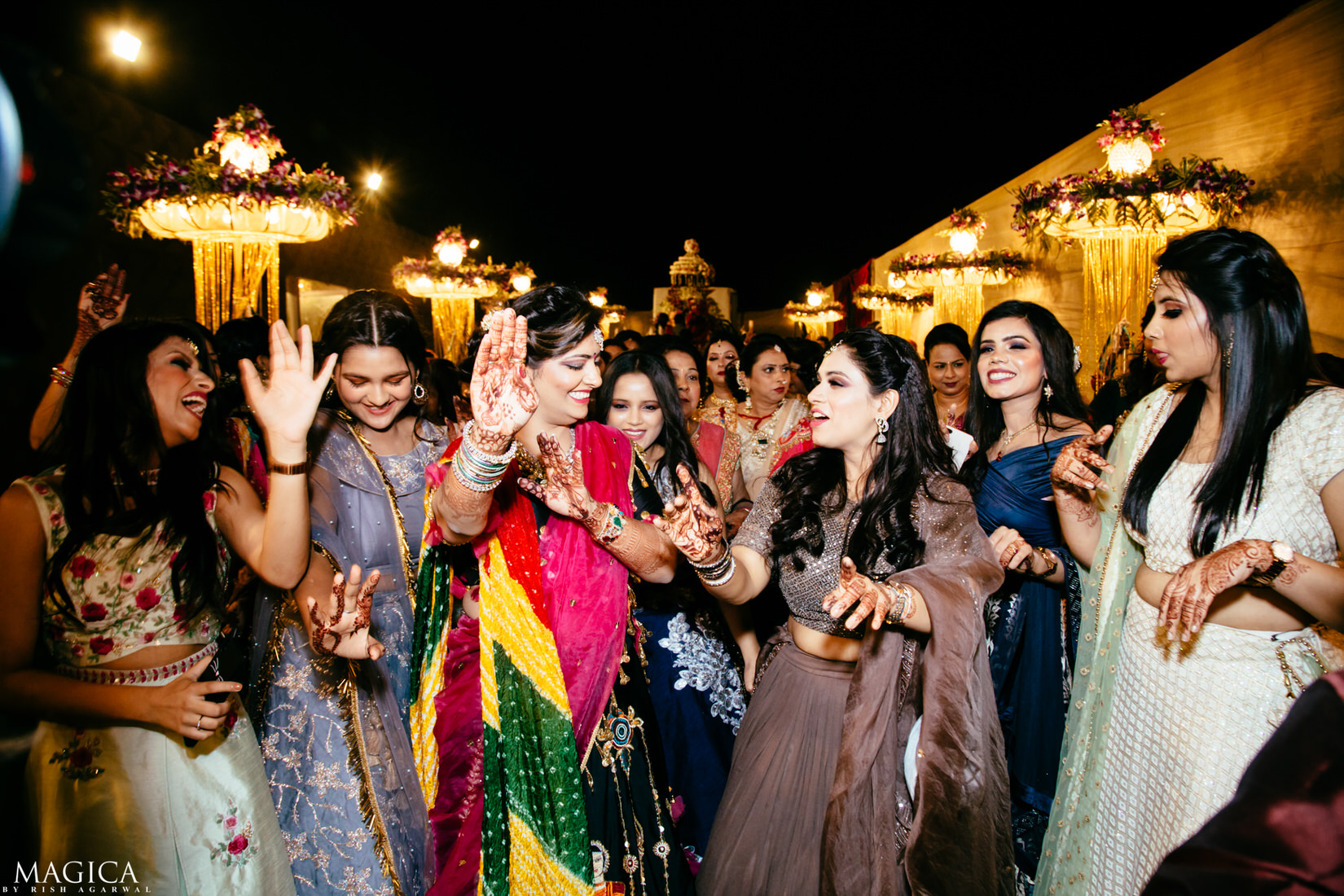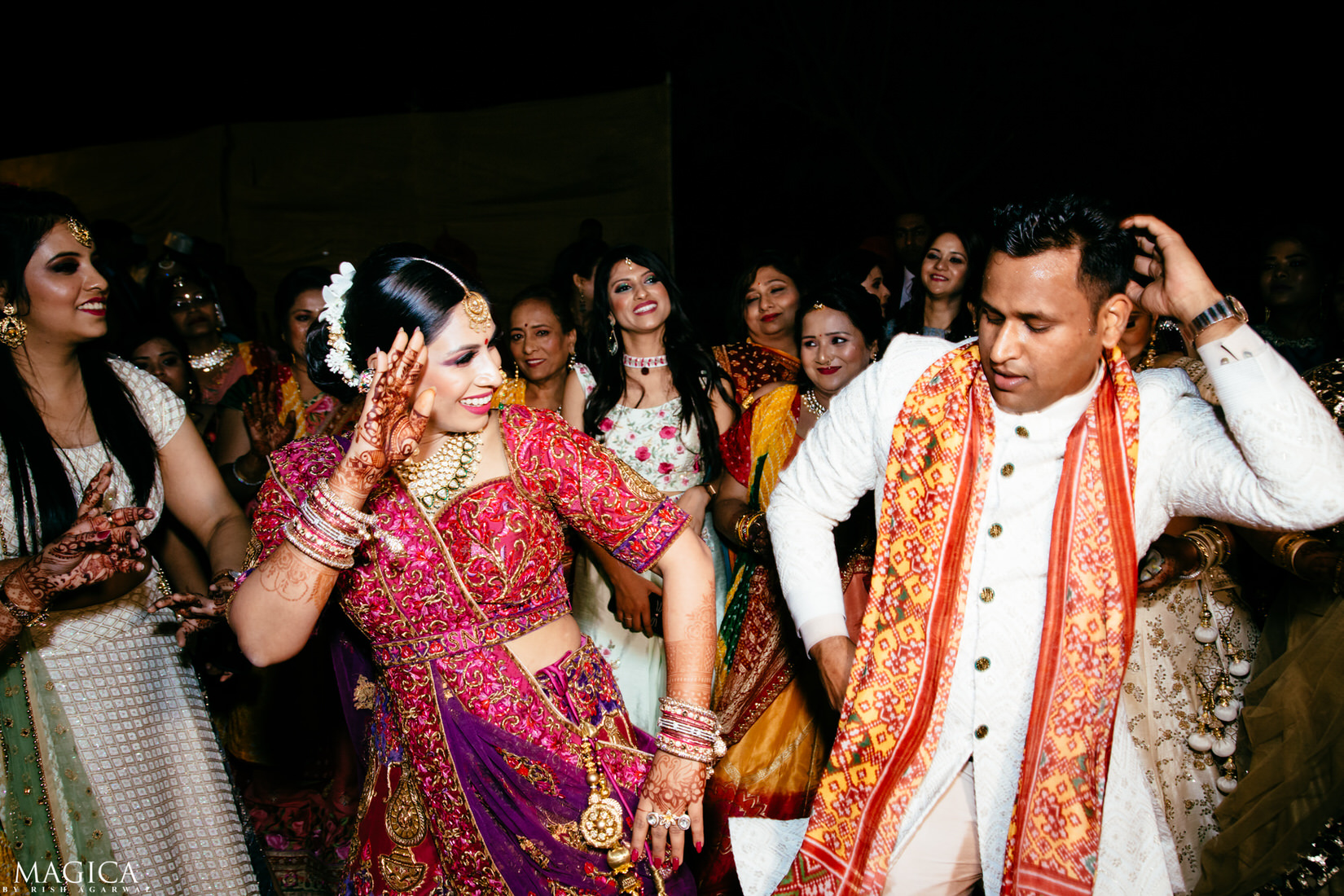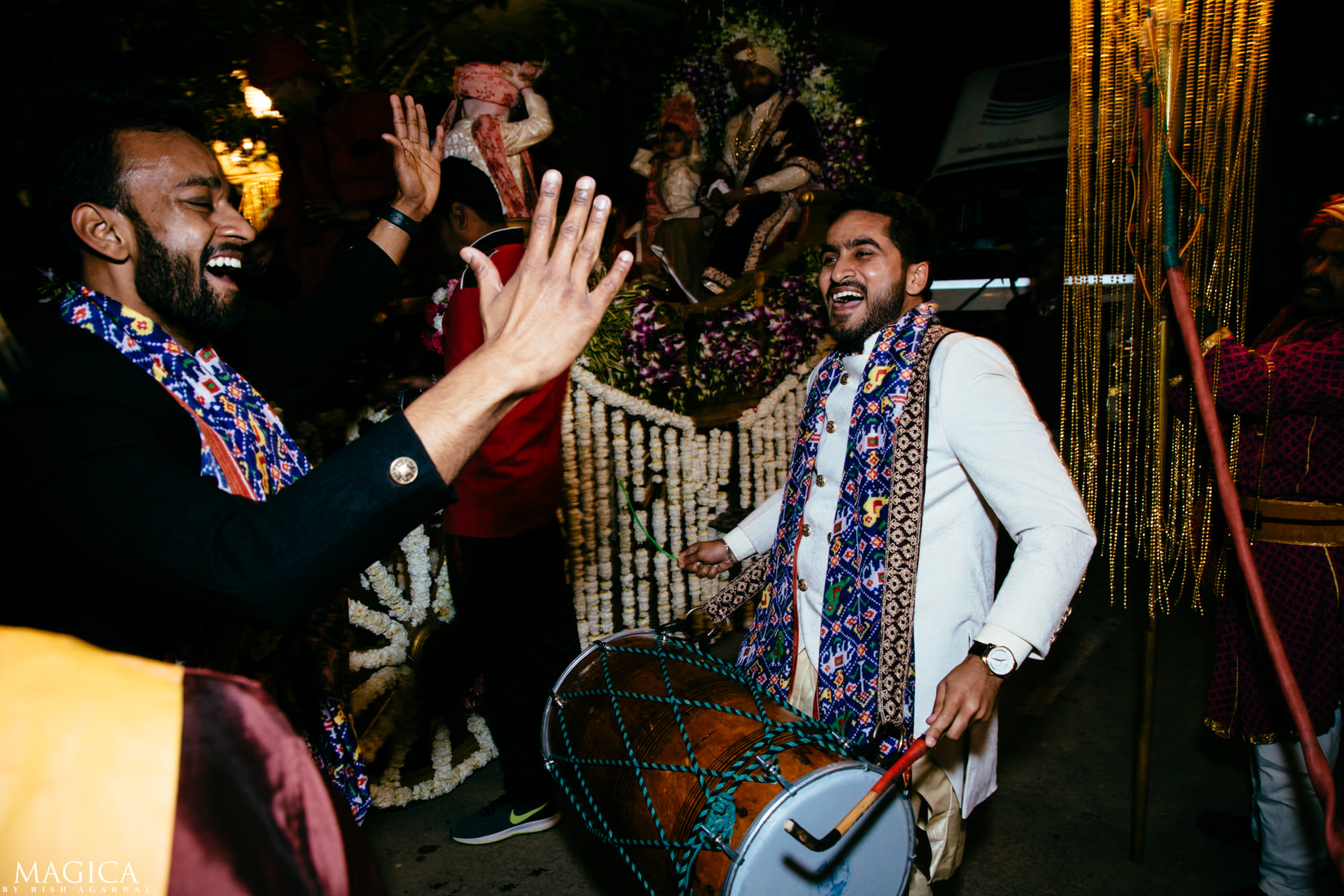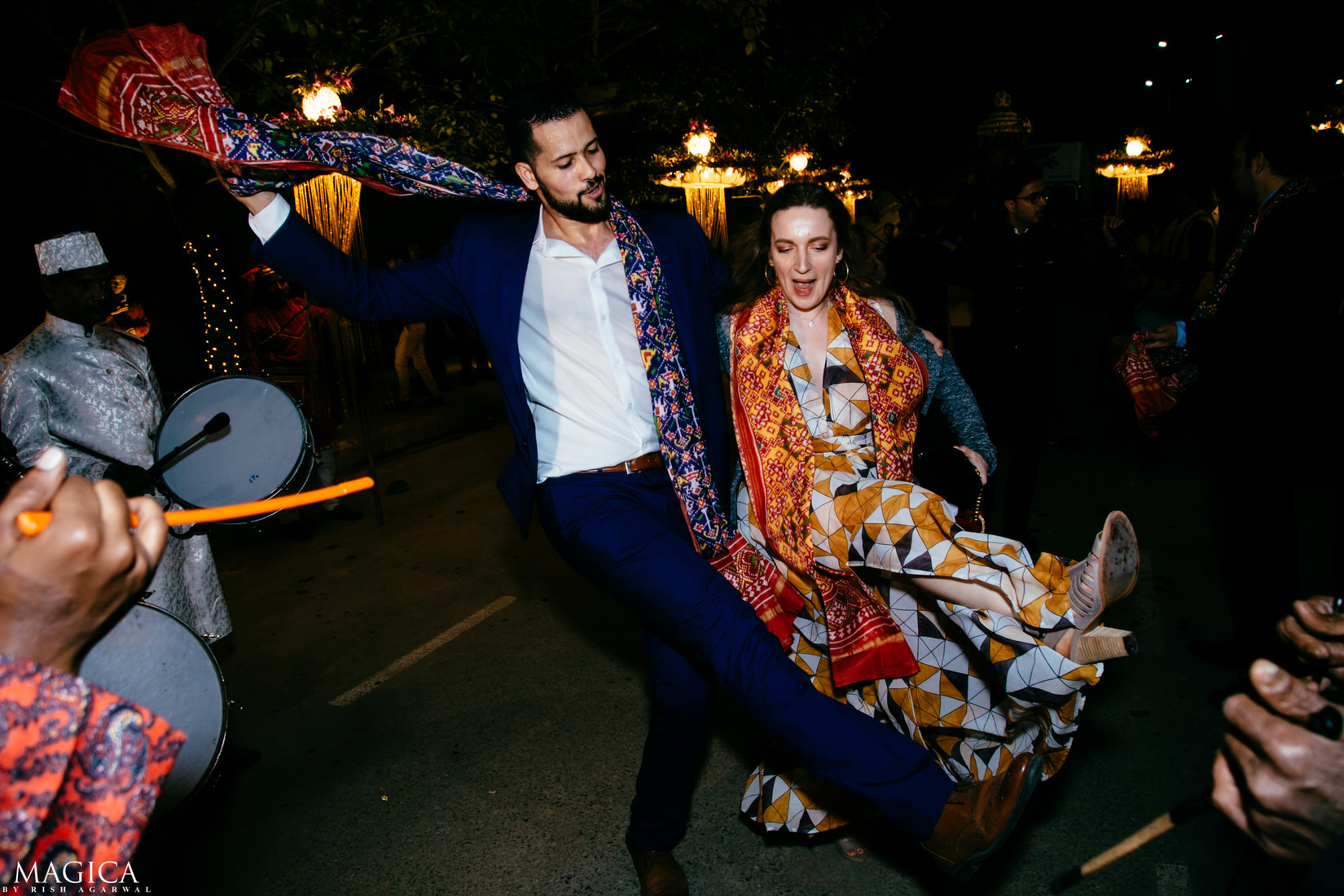 Indian weddings are known for their lavish spreads of delicious food. Indian cuisine is diverse, and each region has its specialty dishes, which are served at the wedding. From butter chicken to biryani, the food is prepared with utmost care and attention to detail.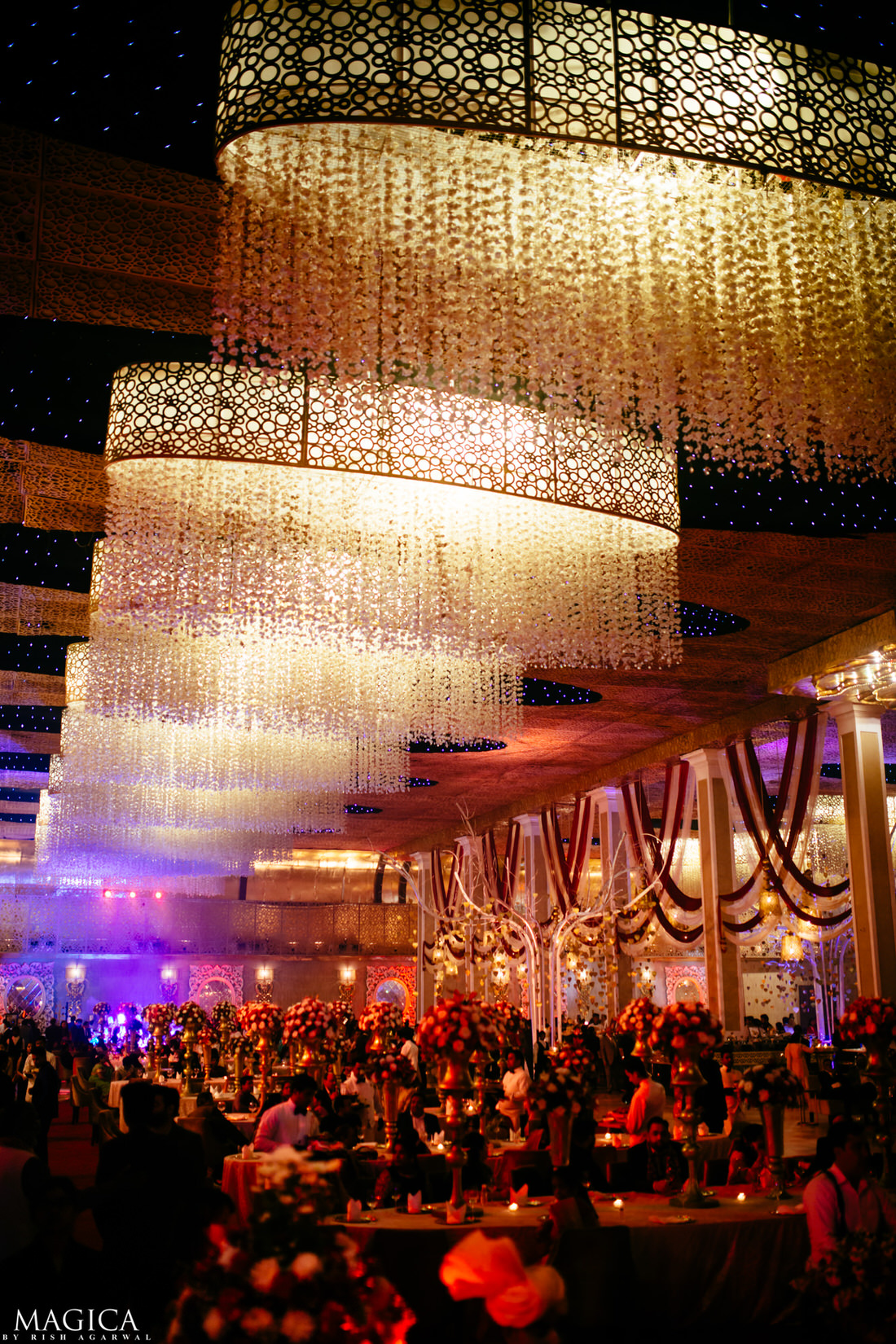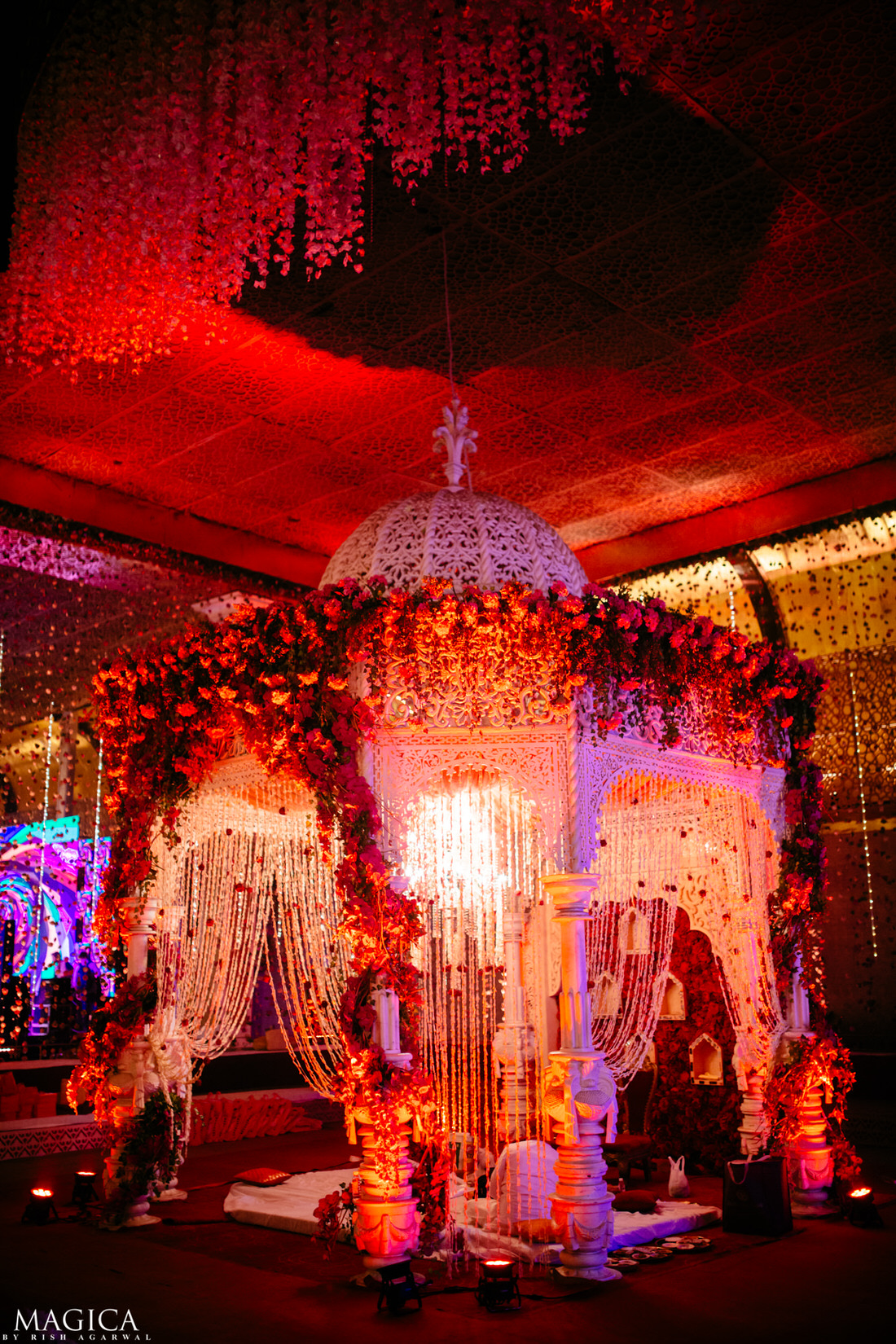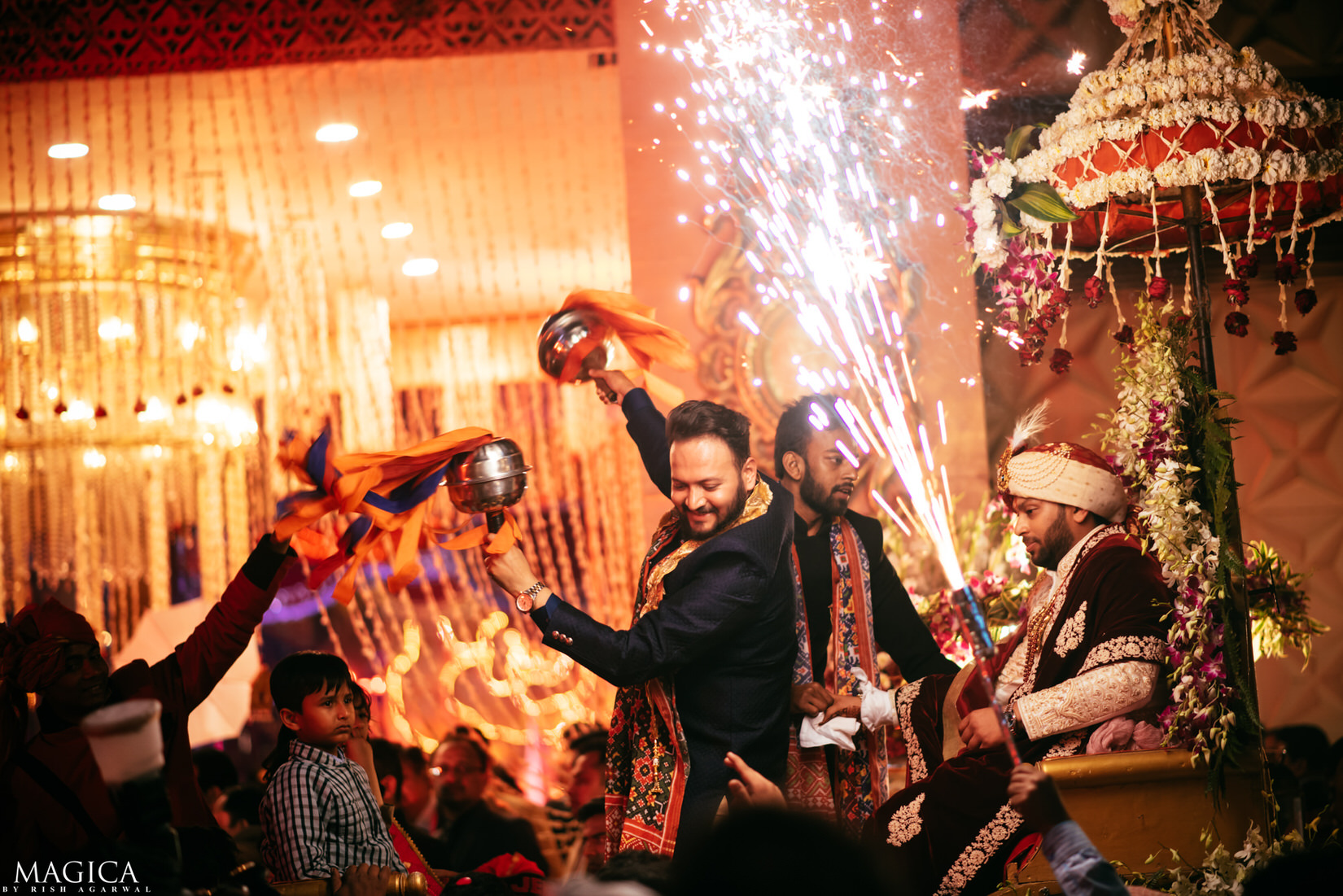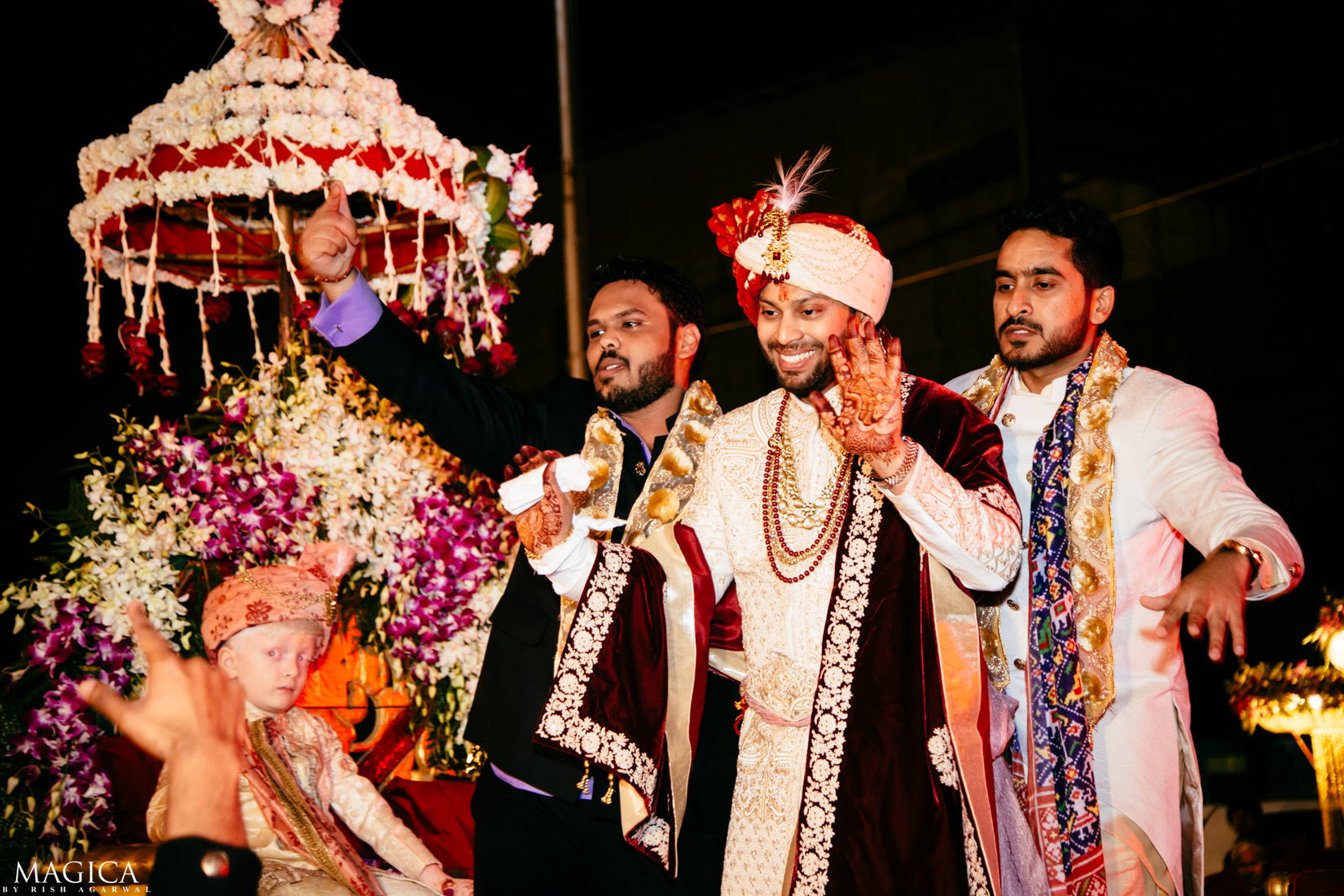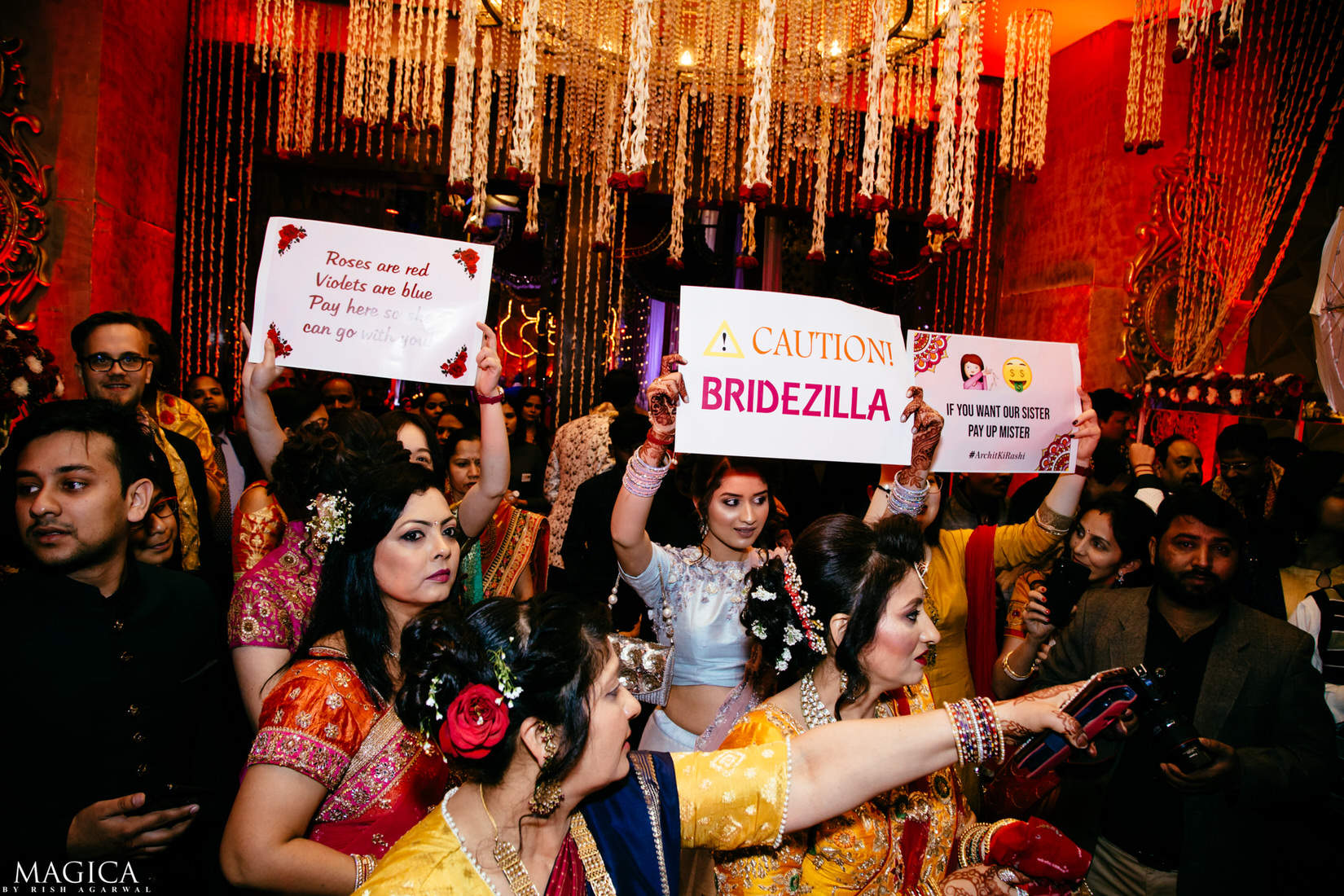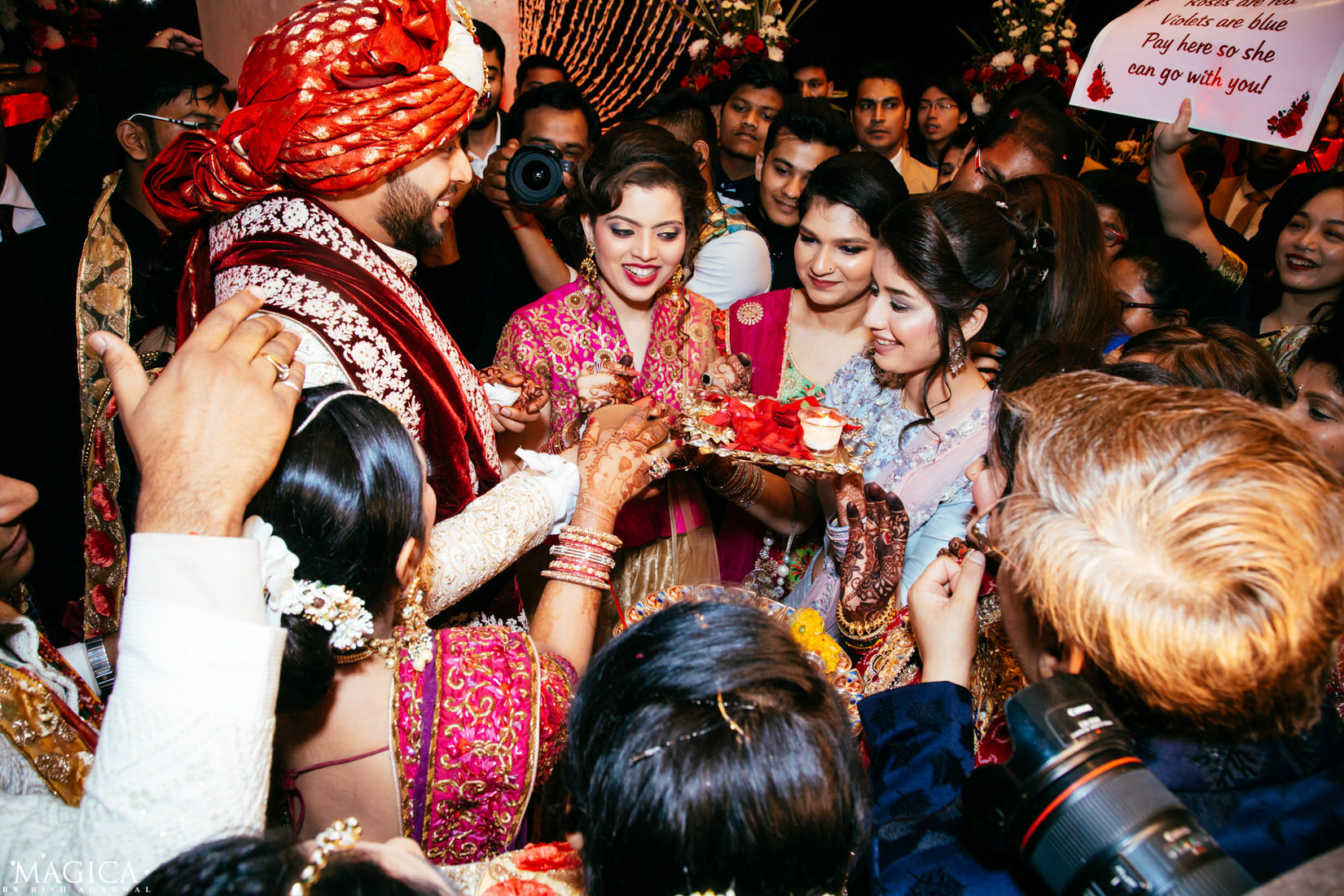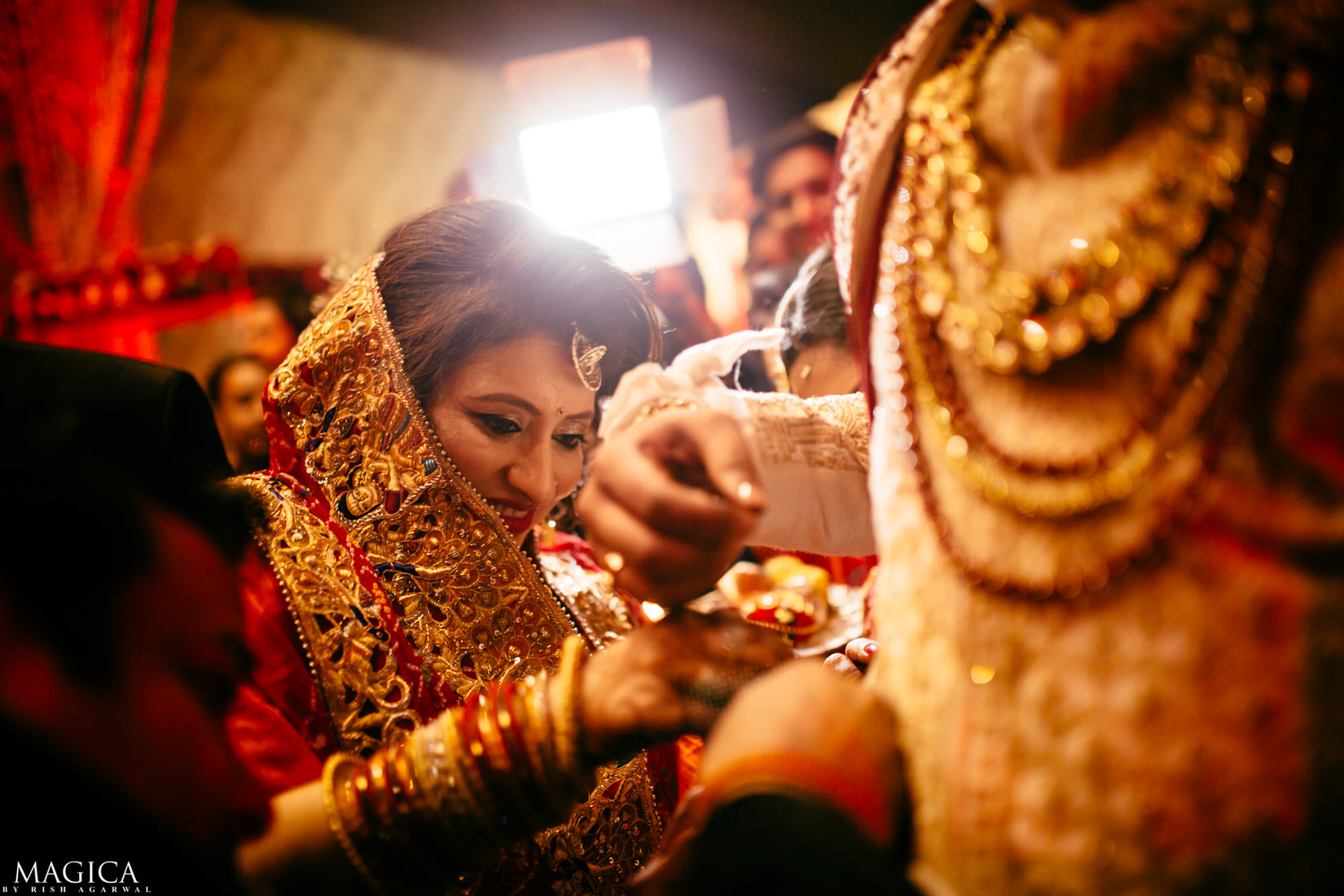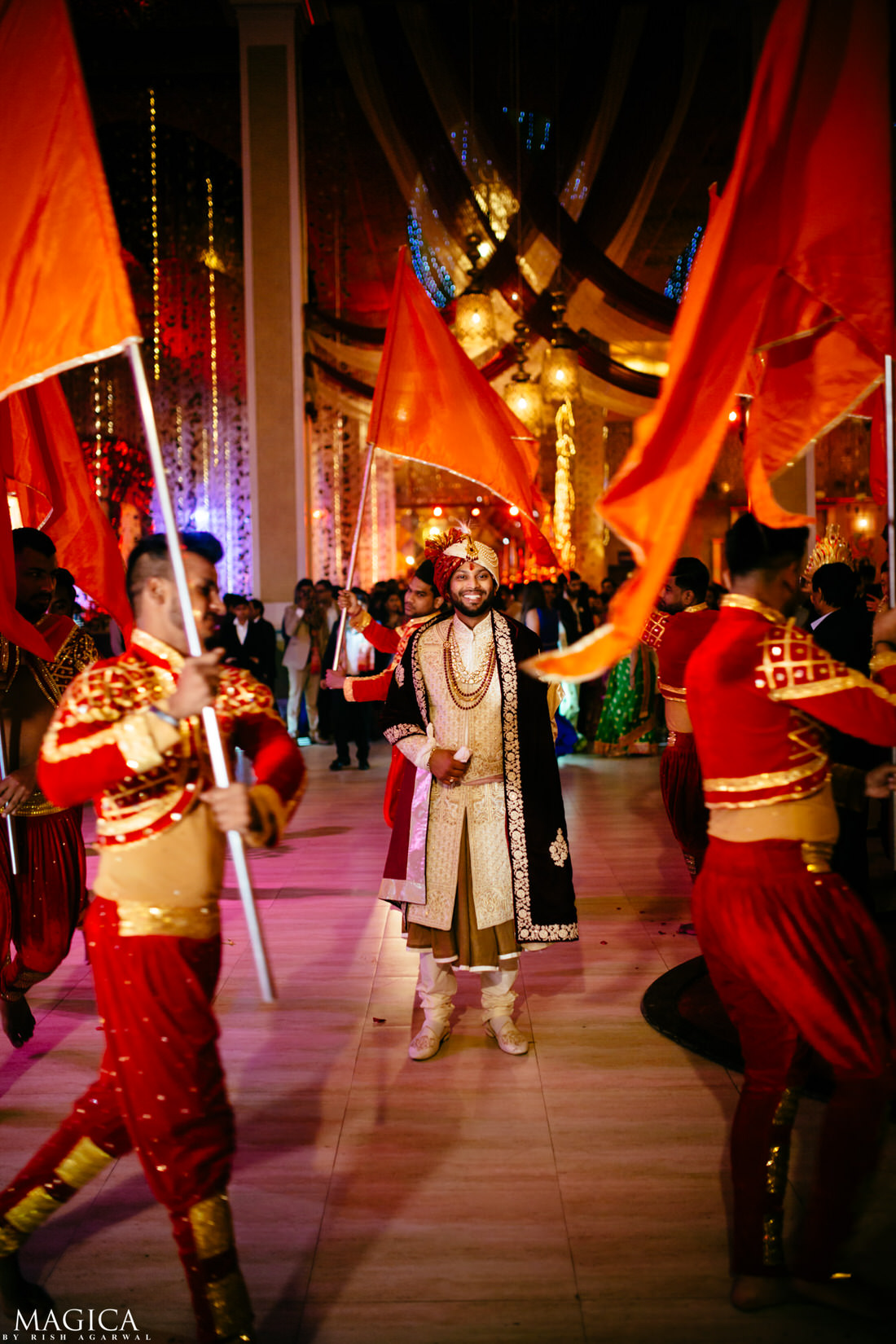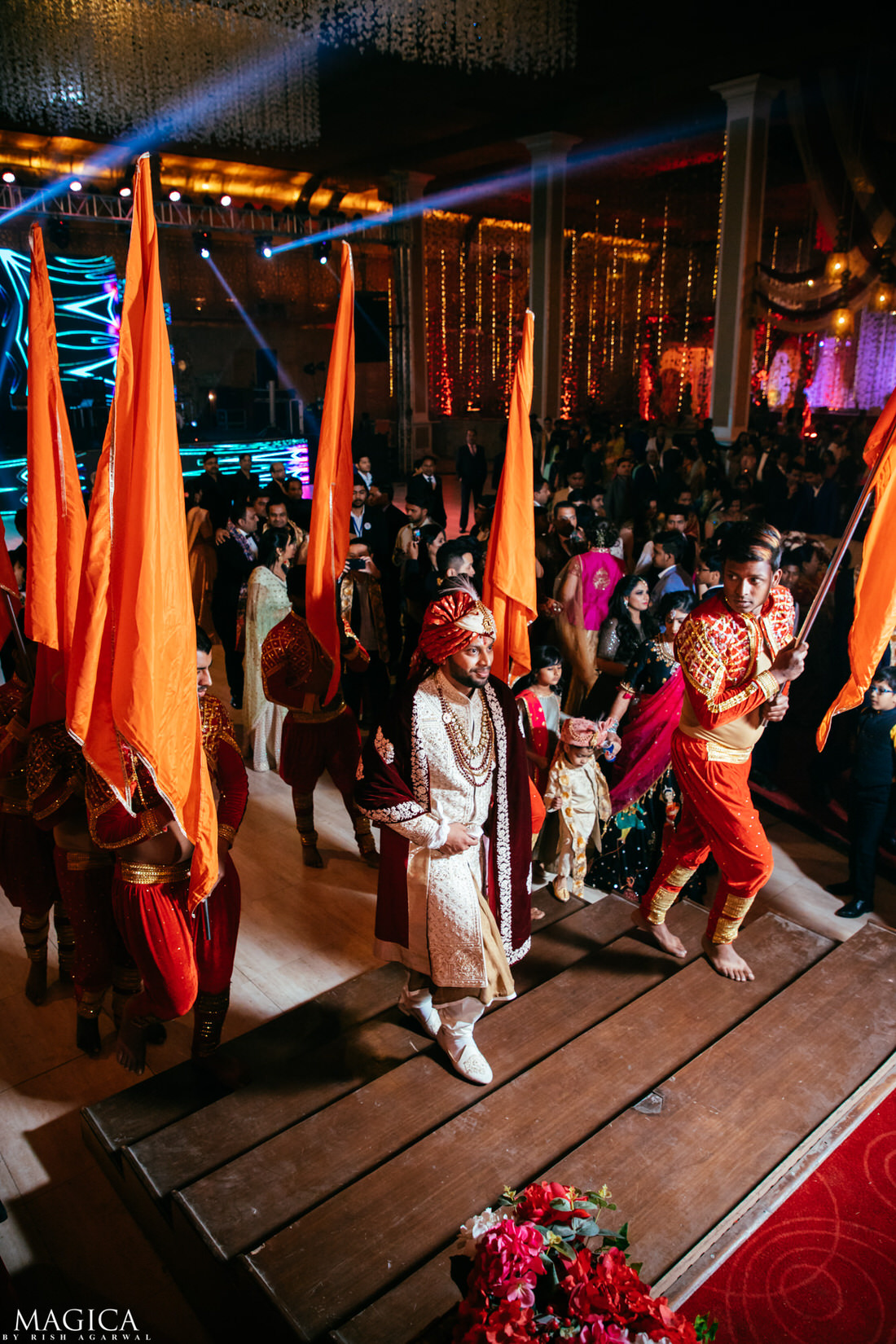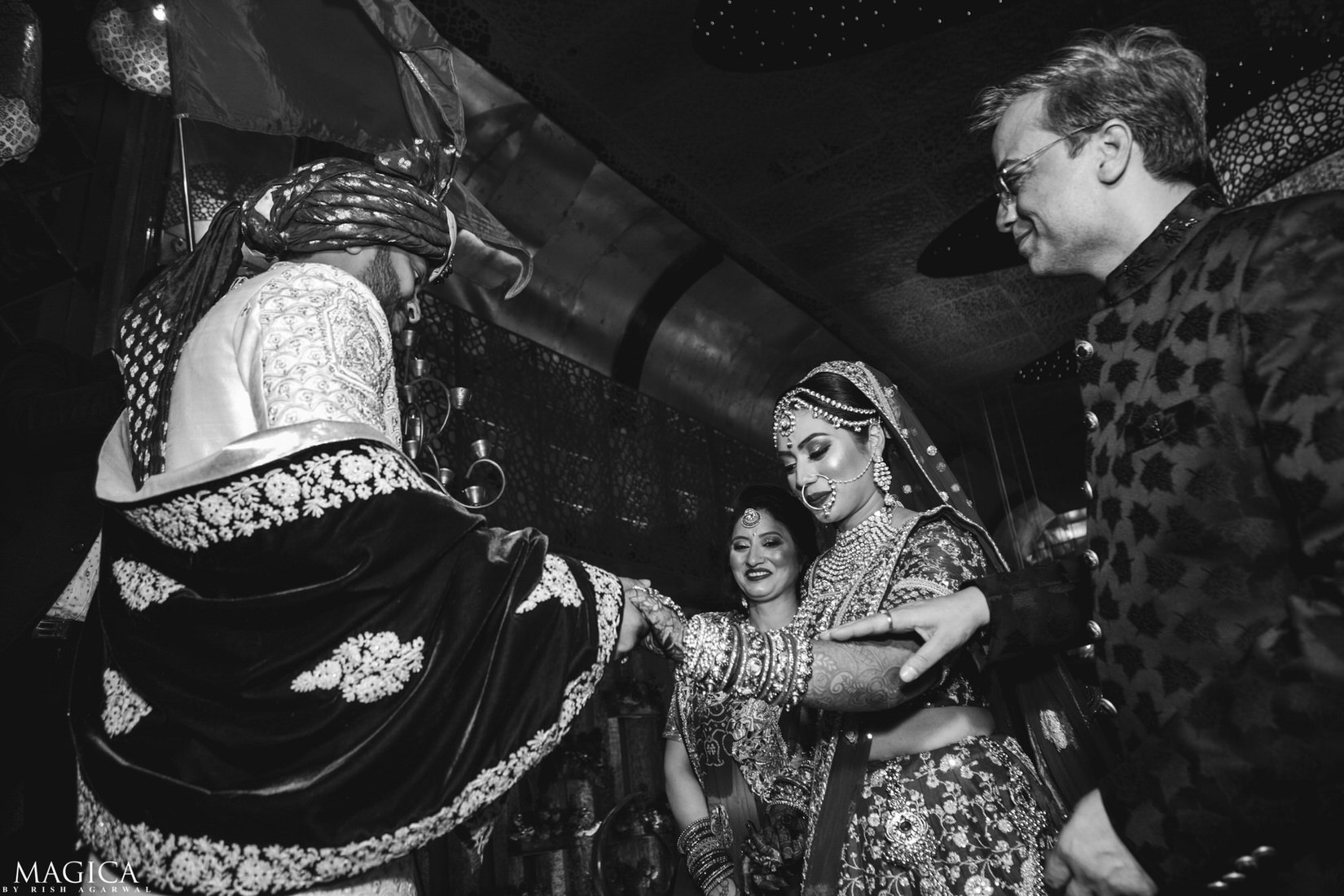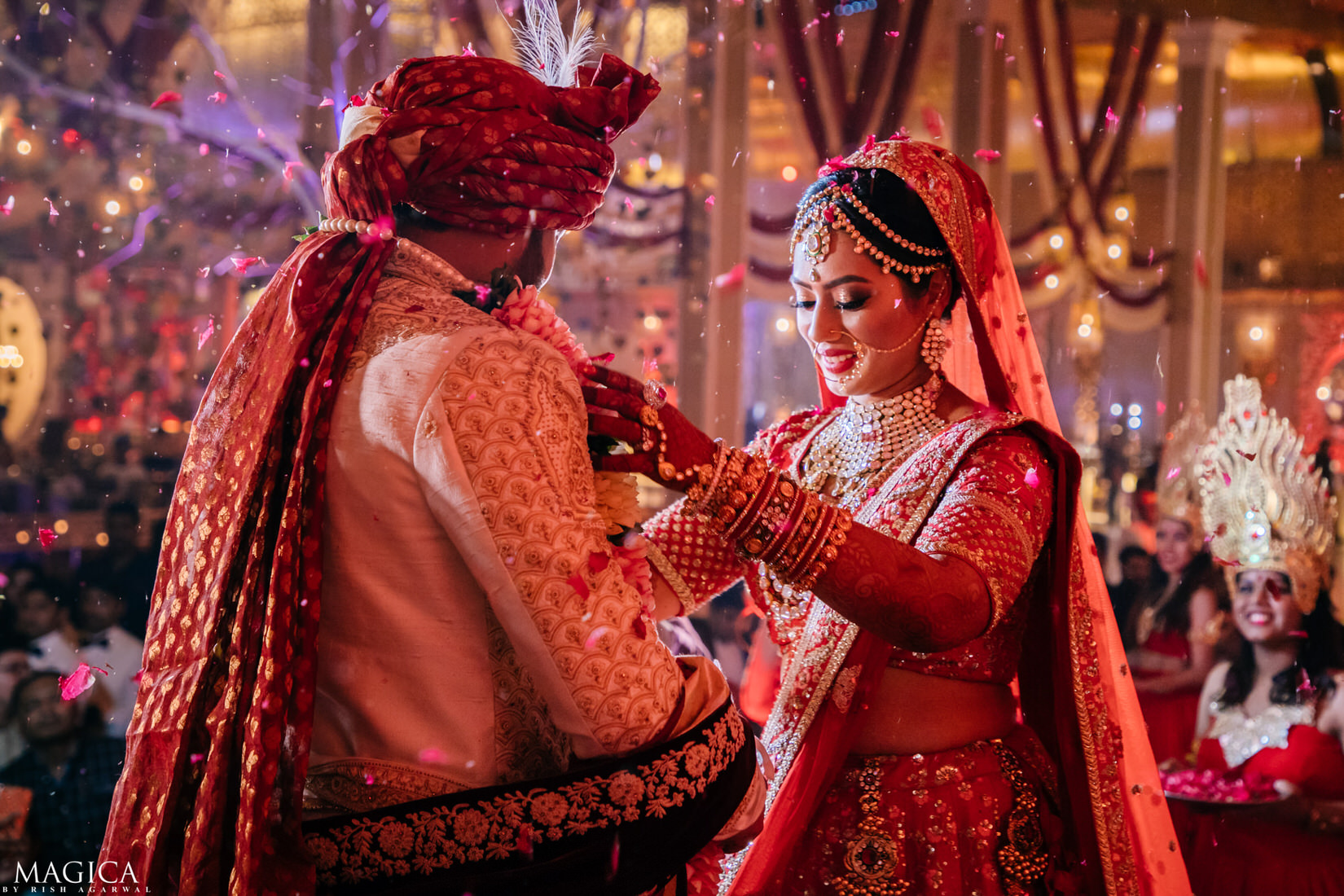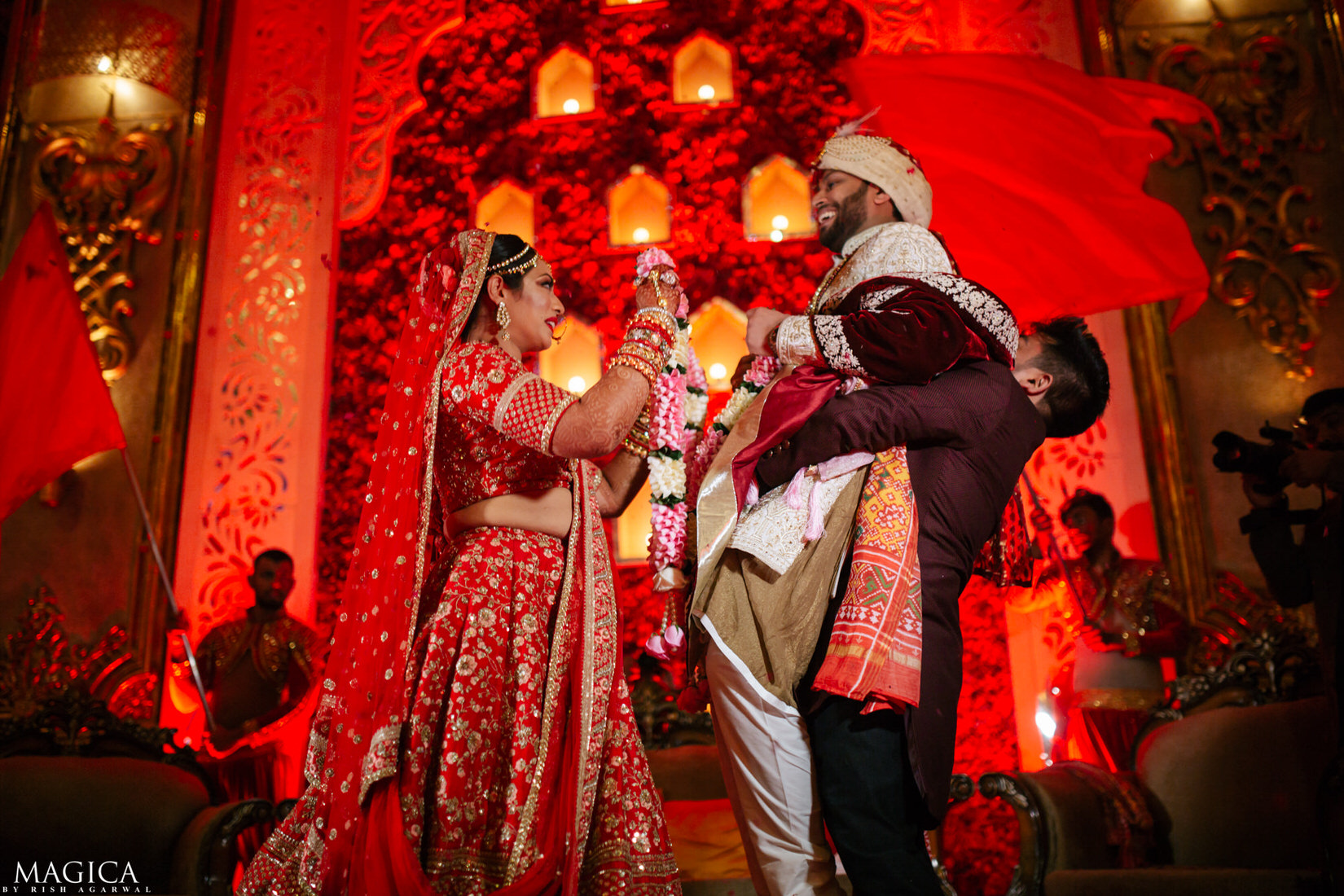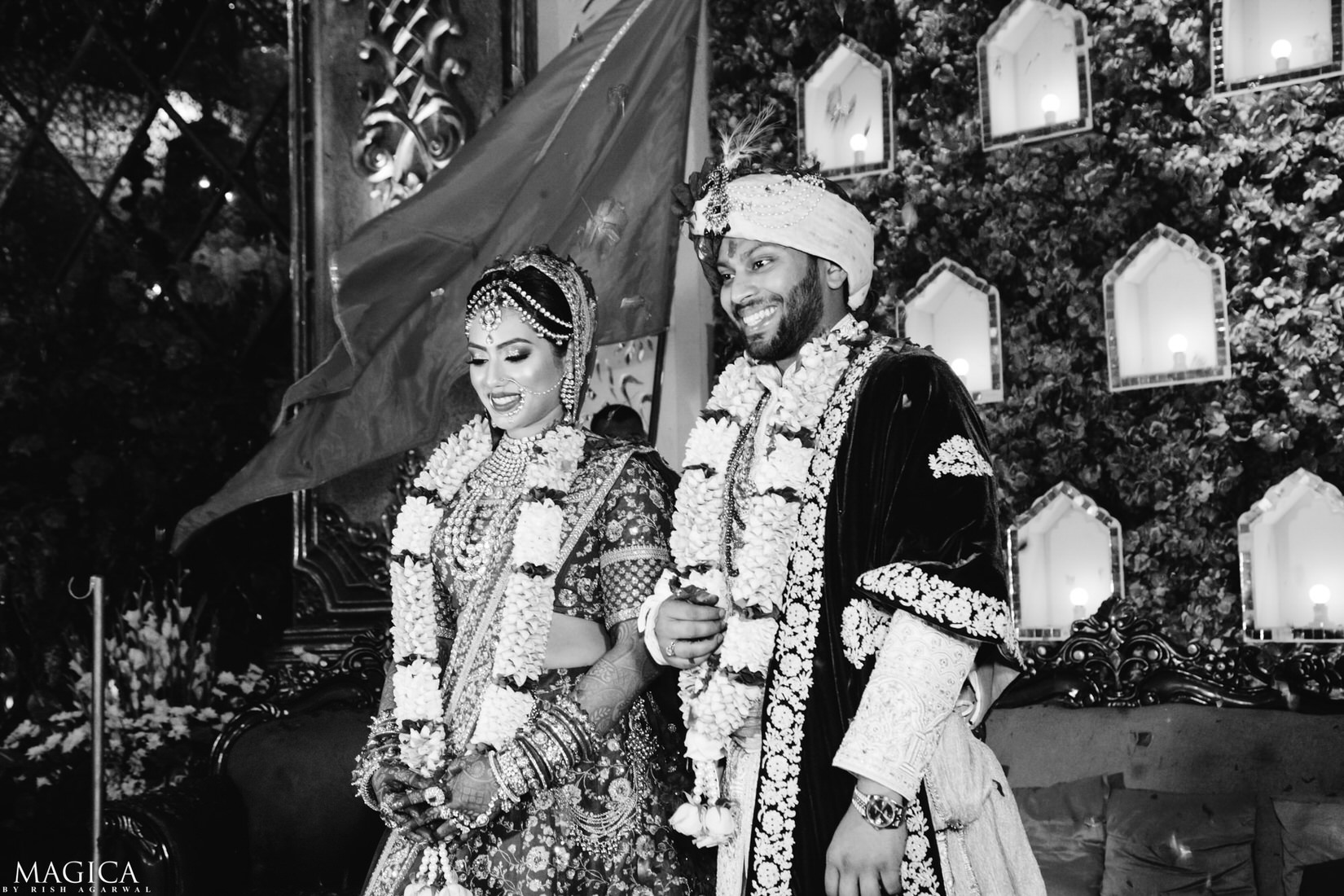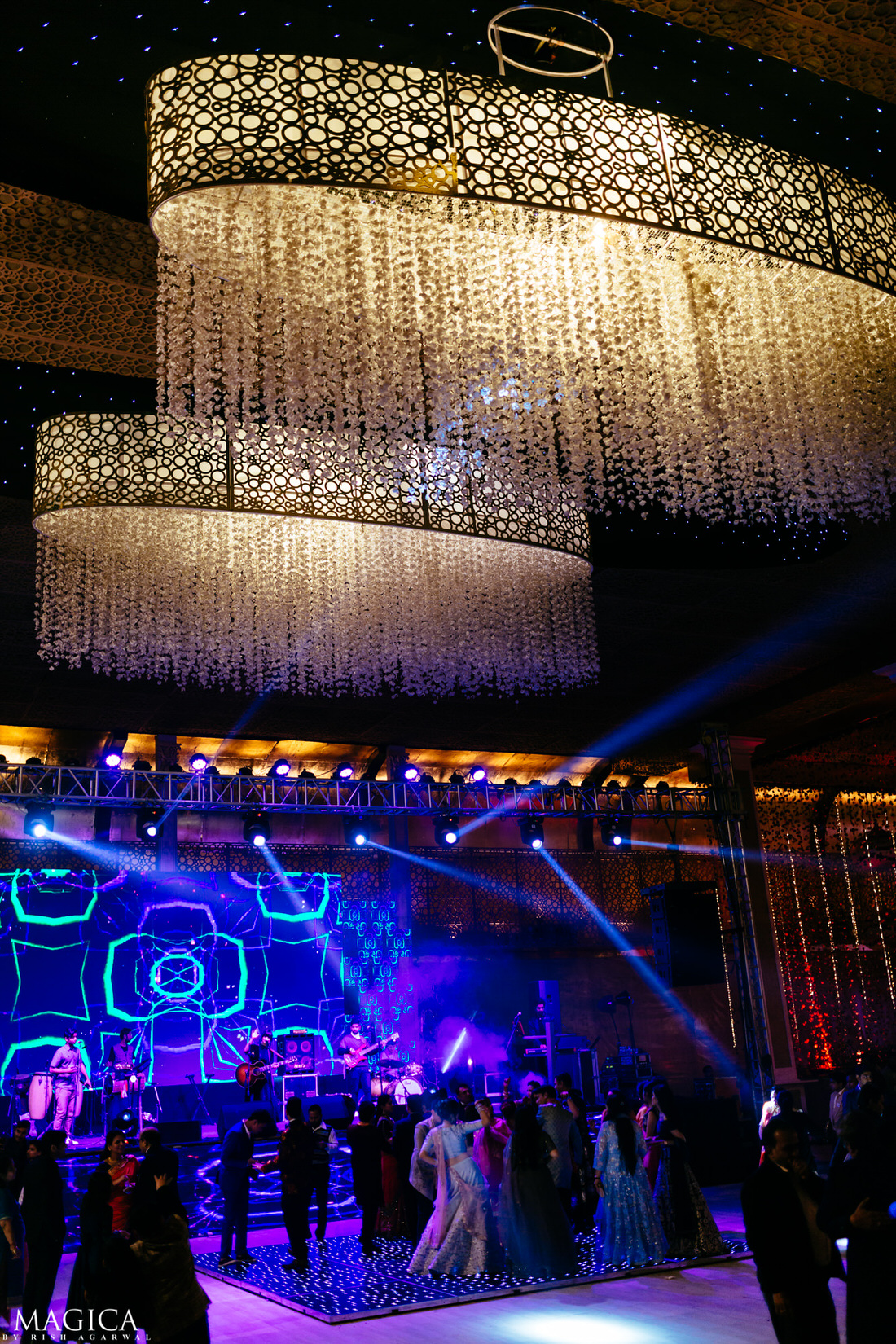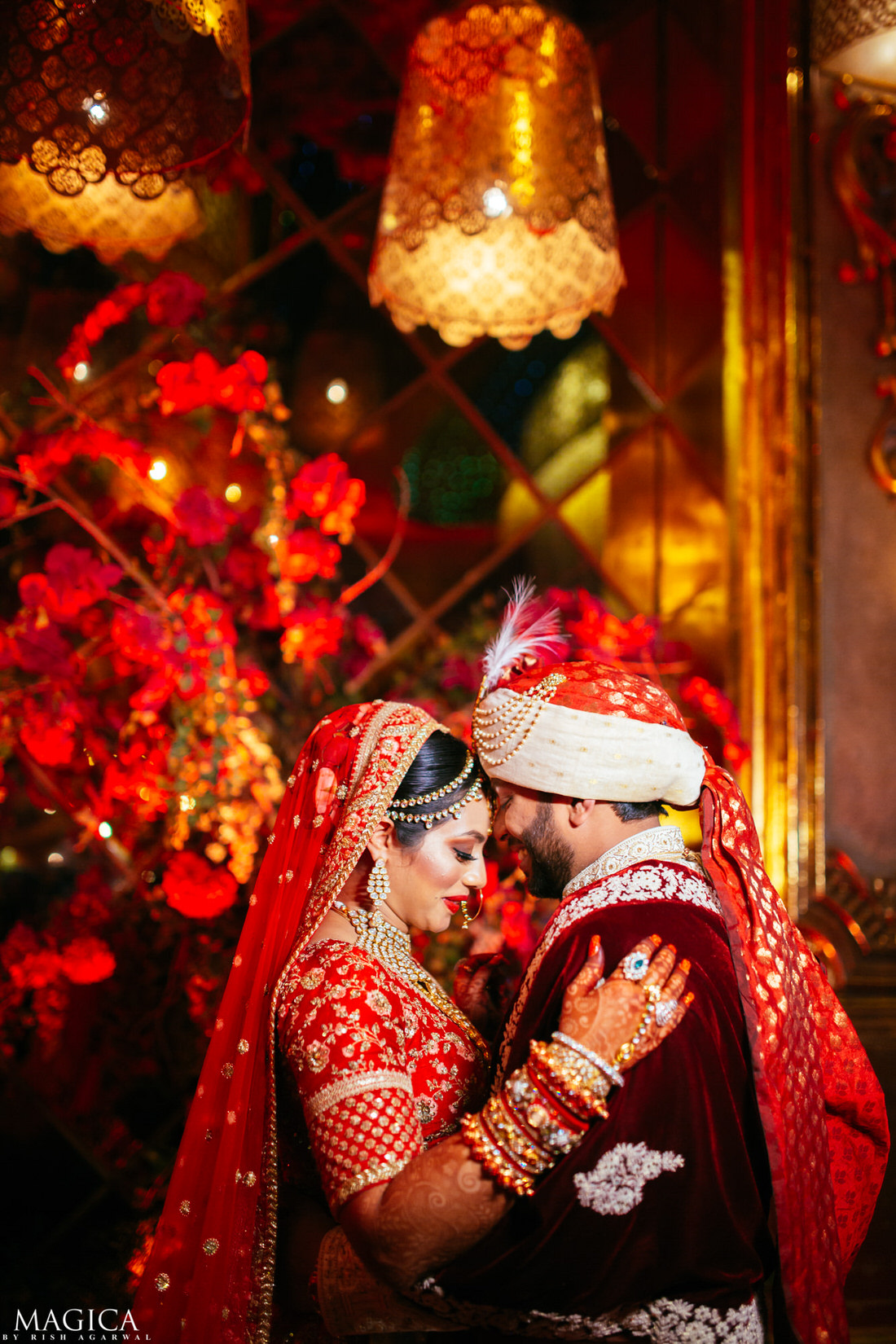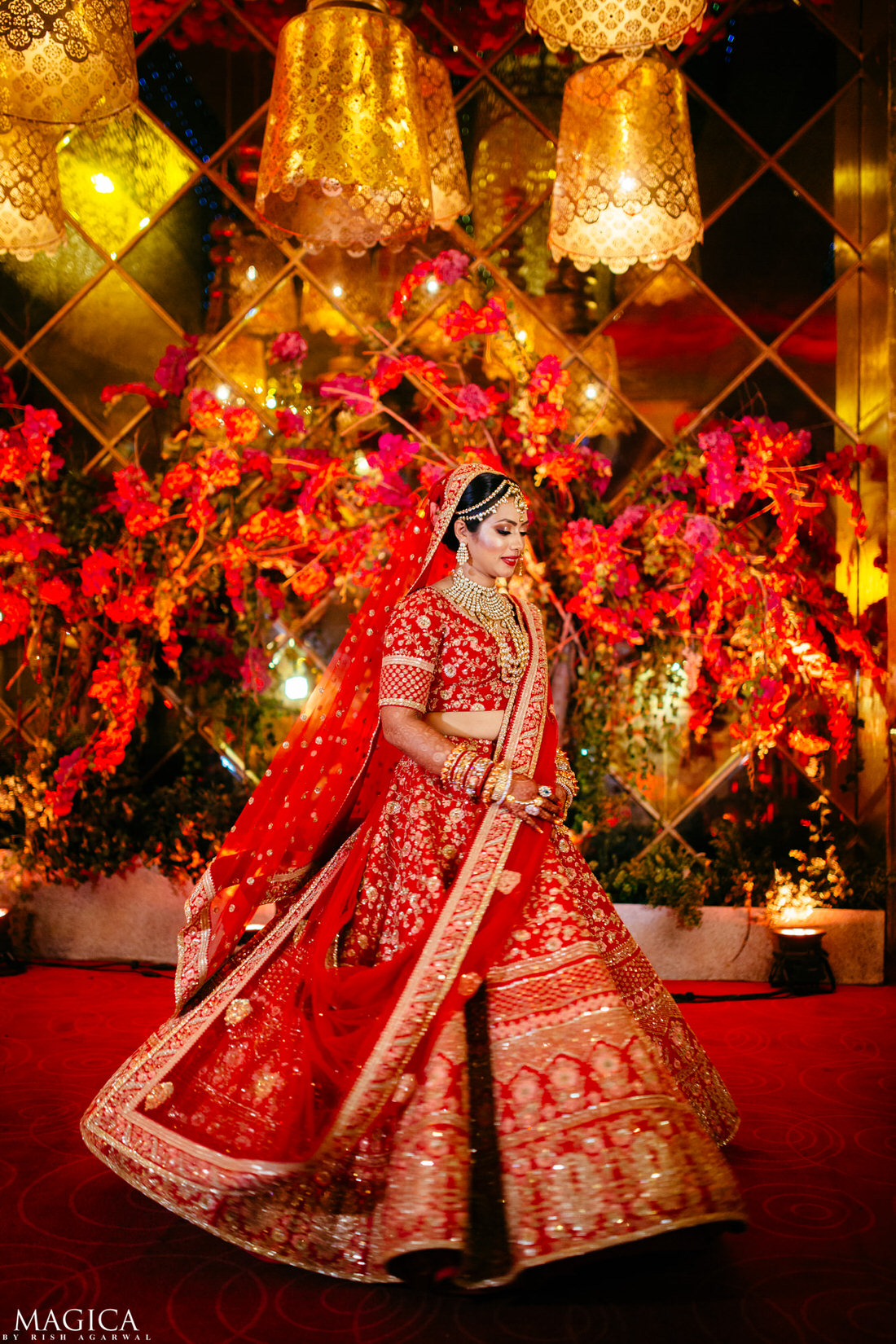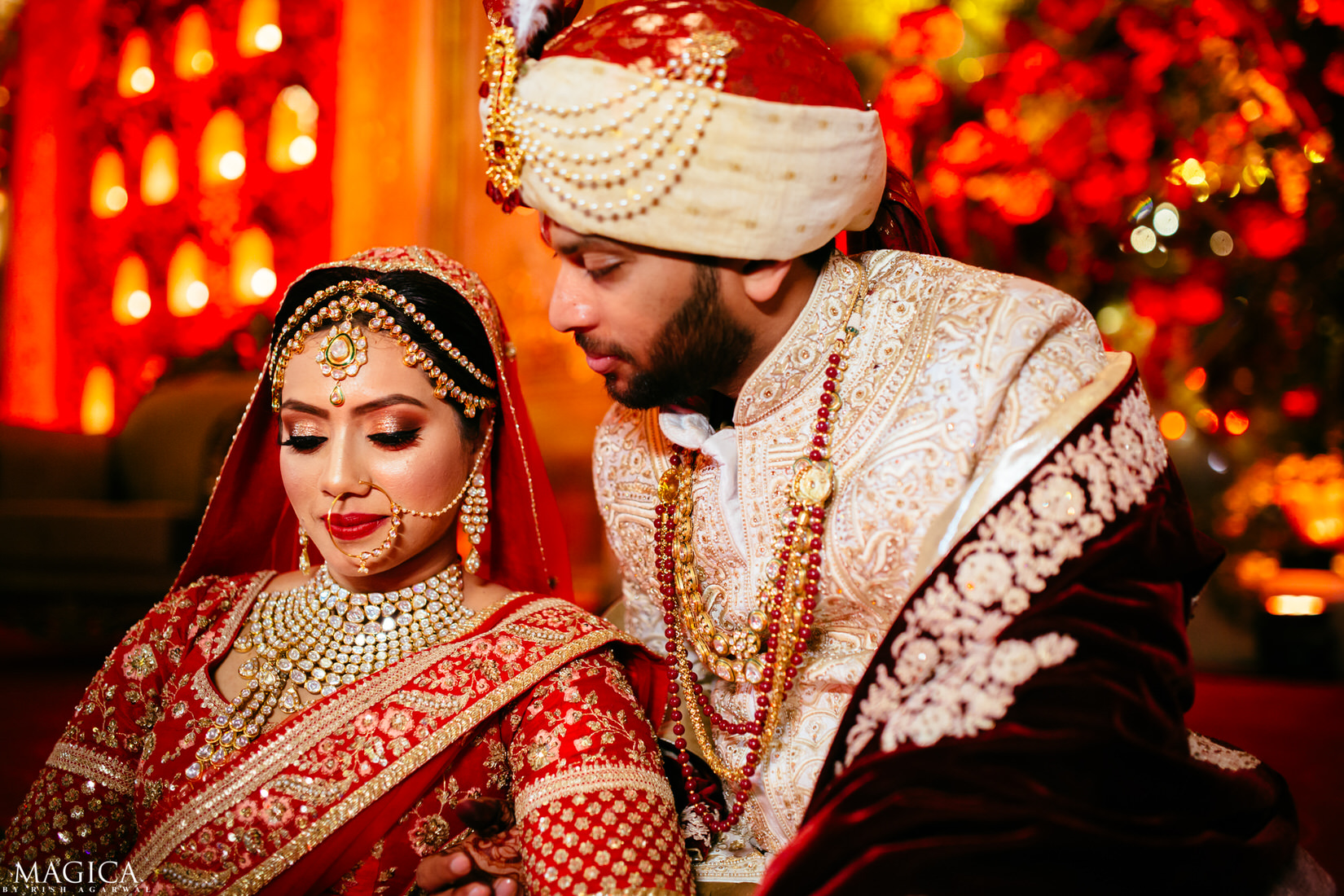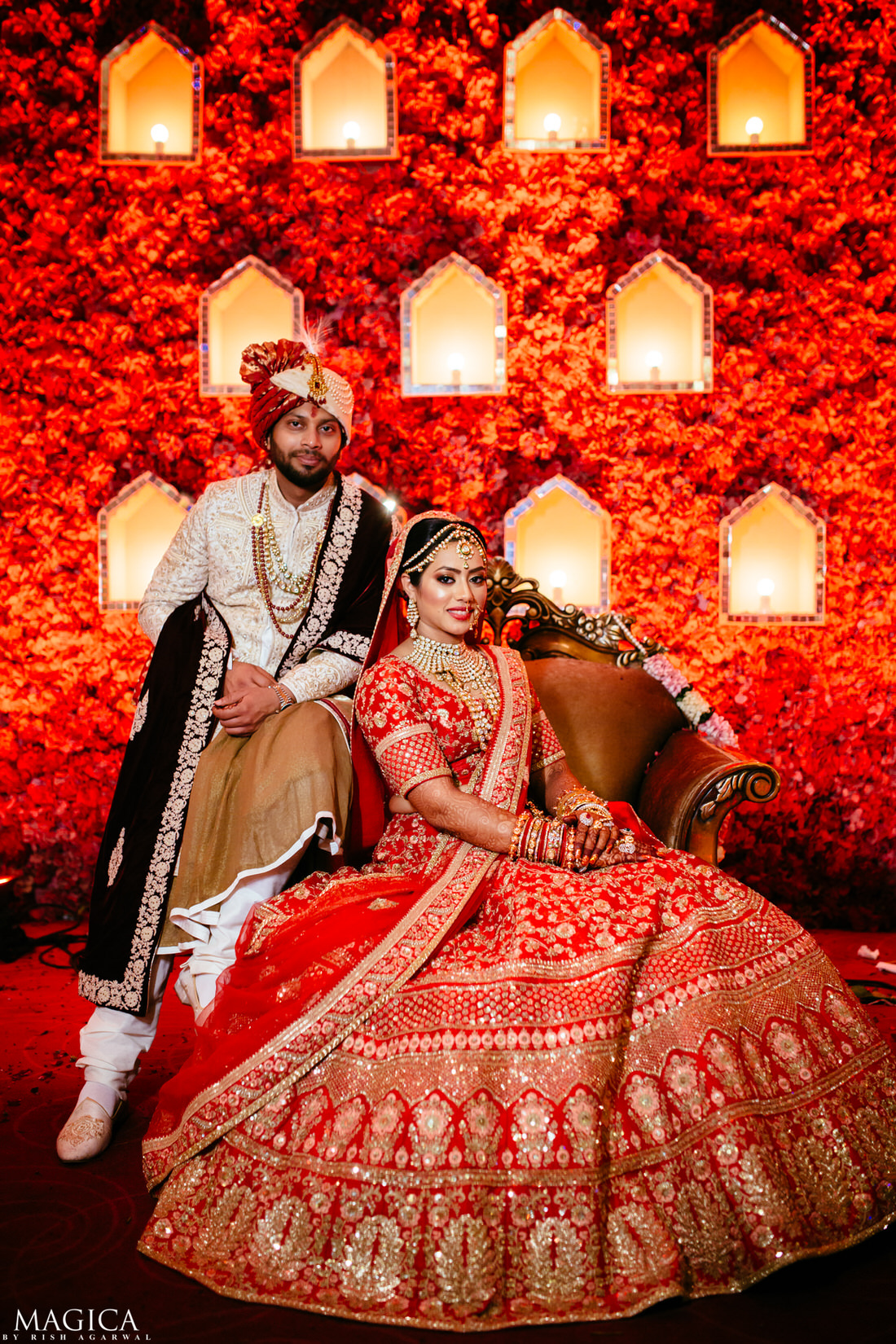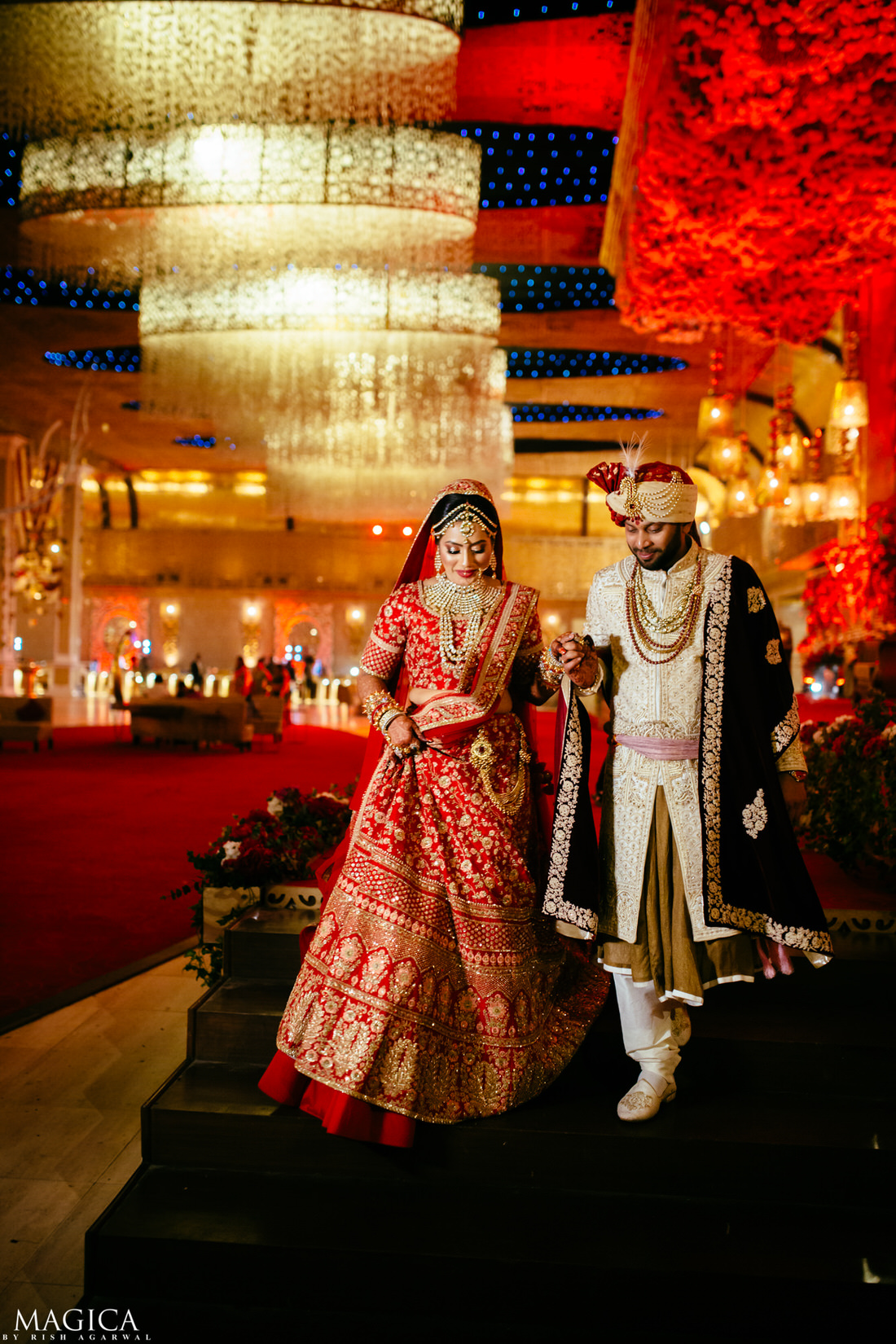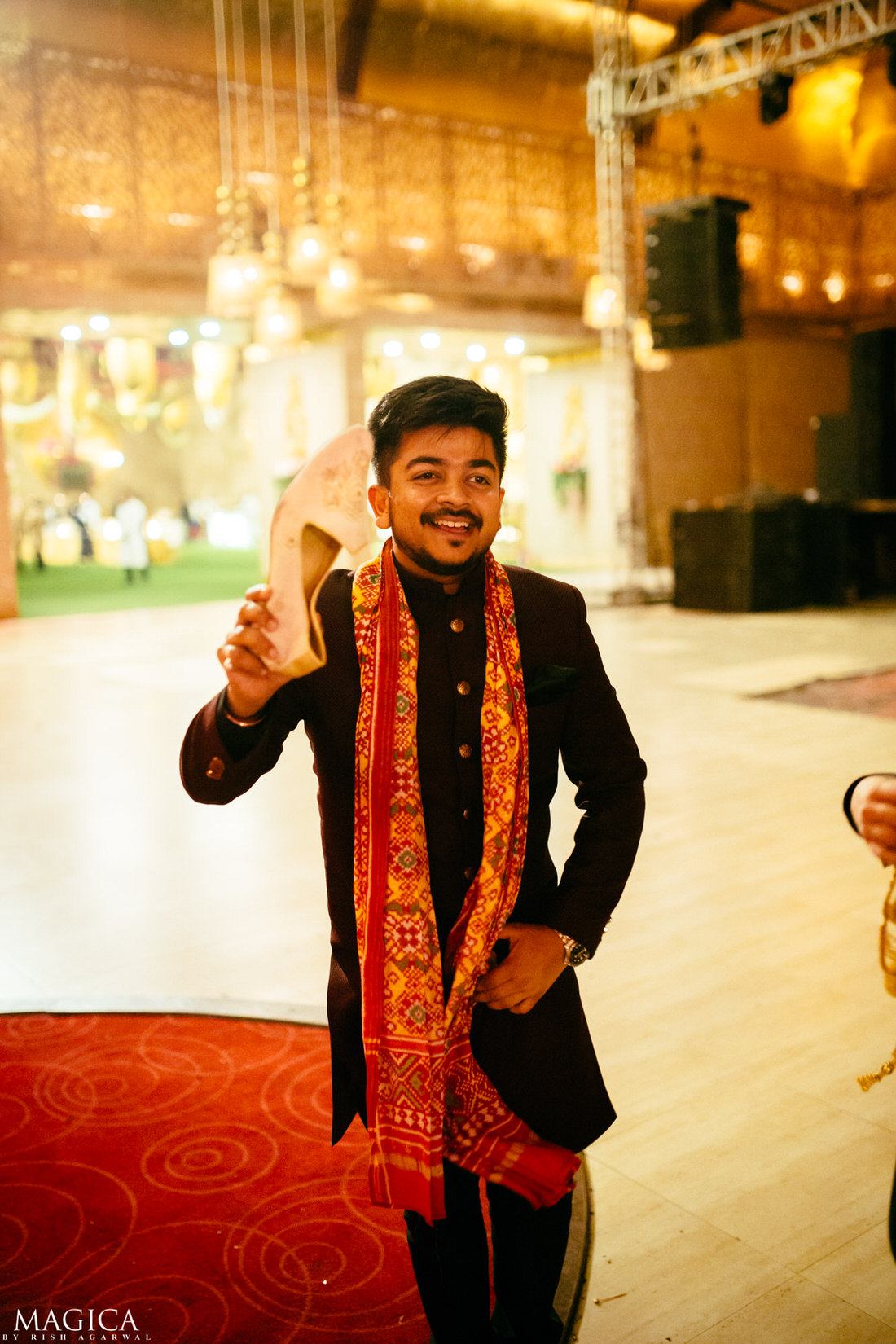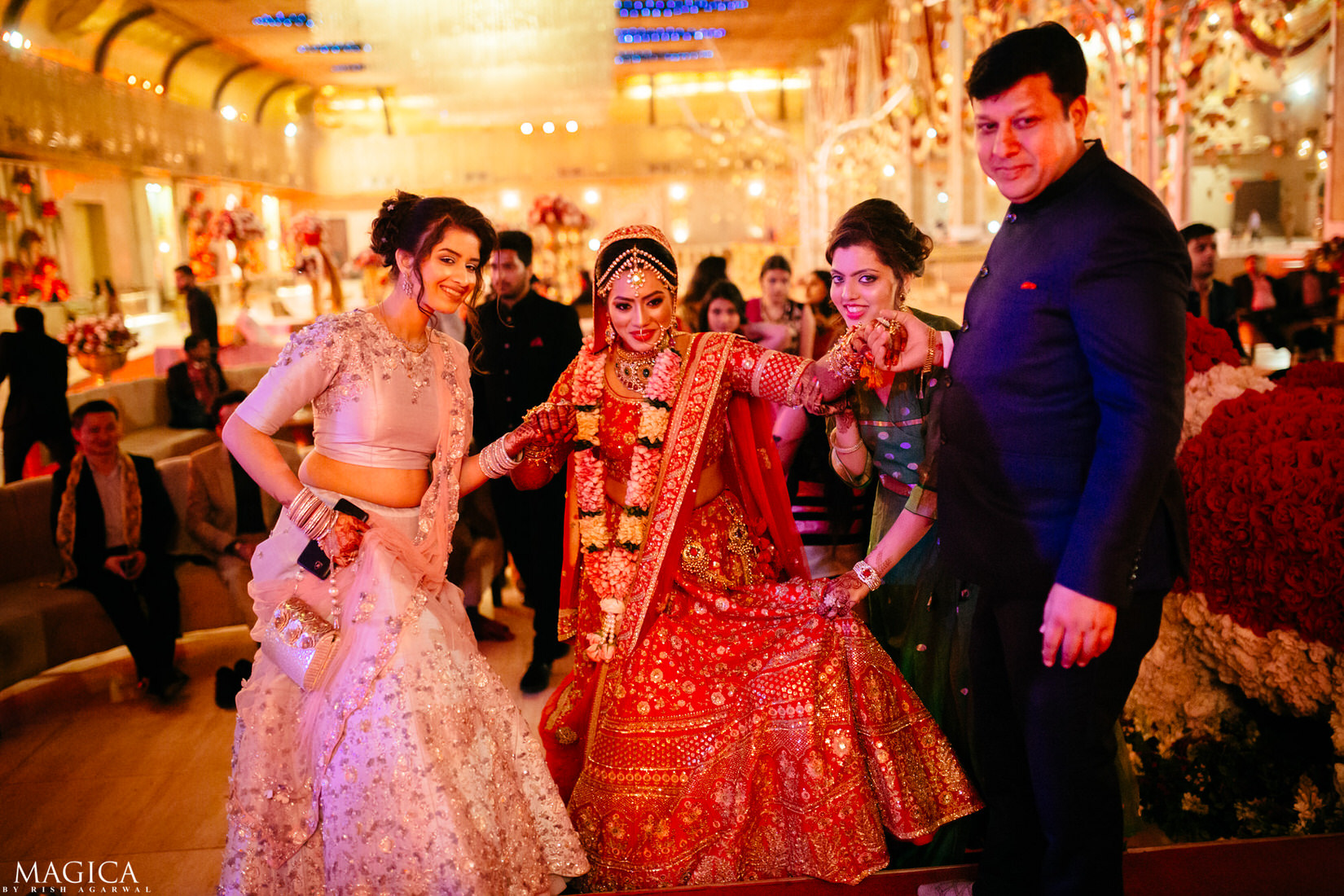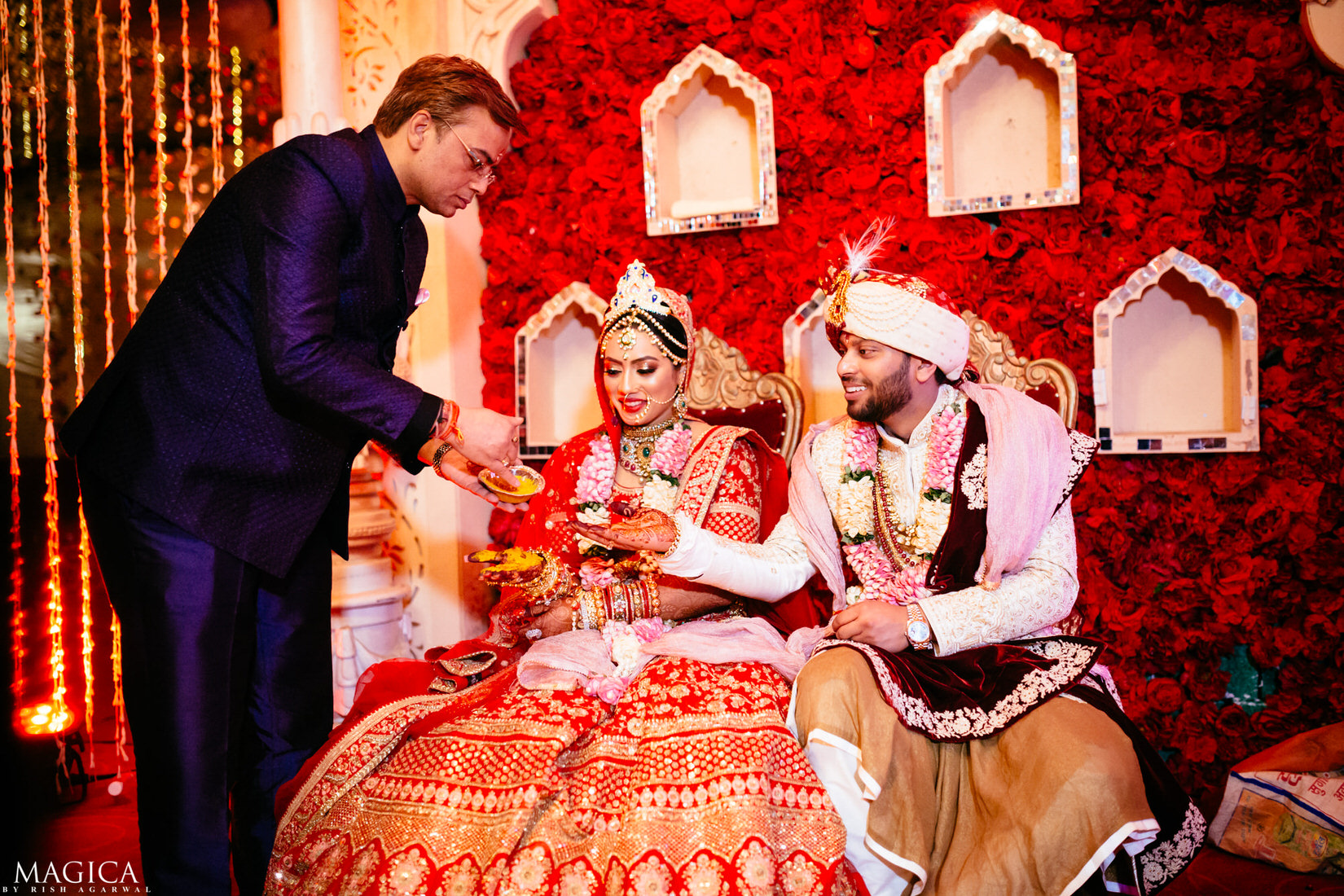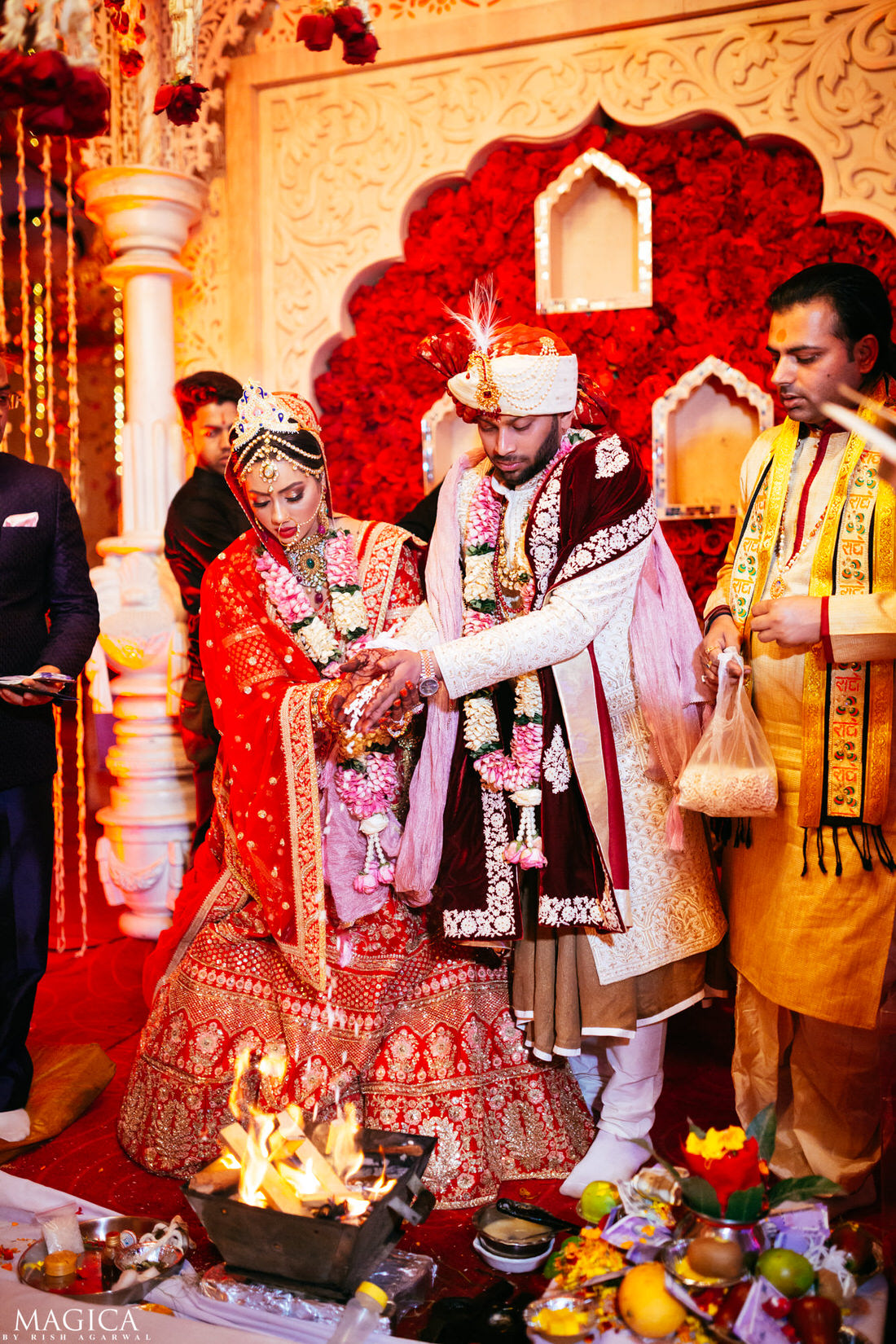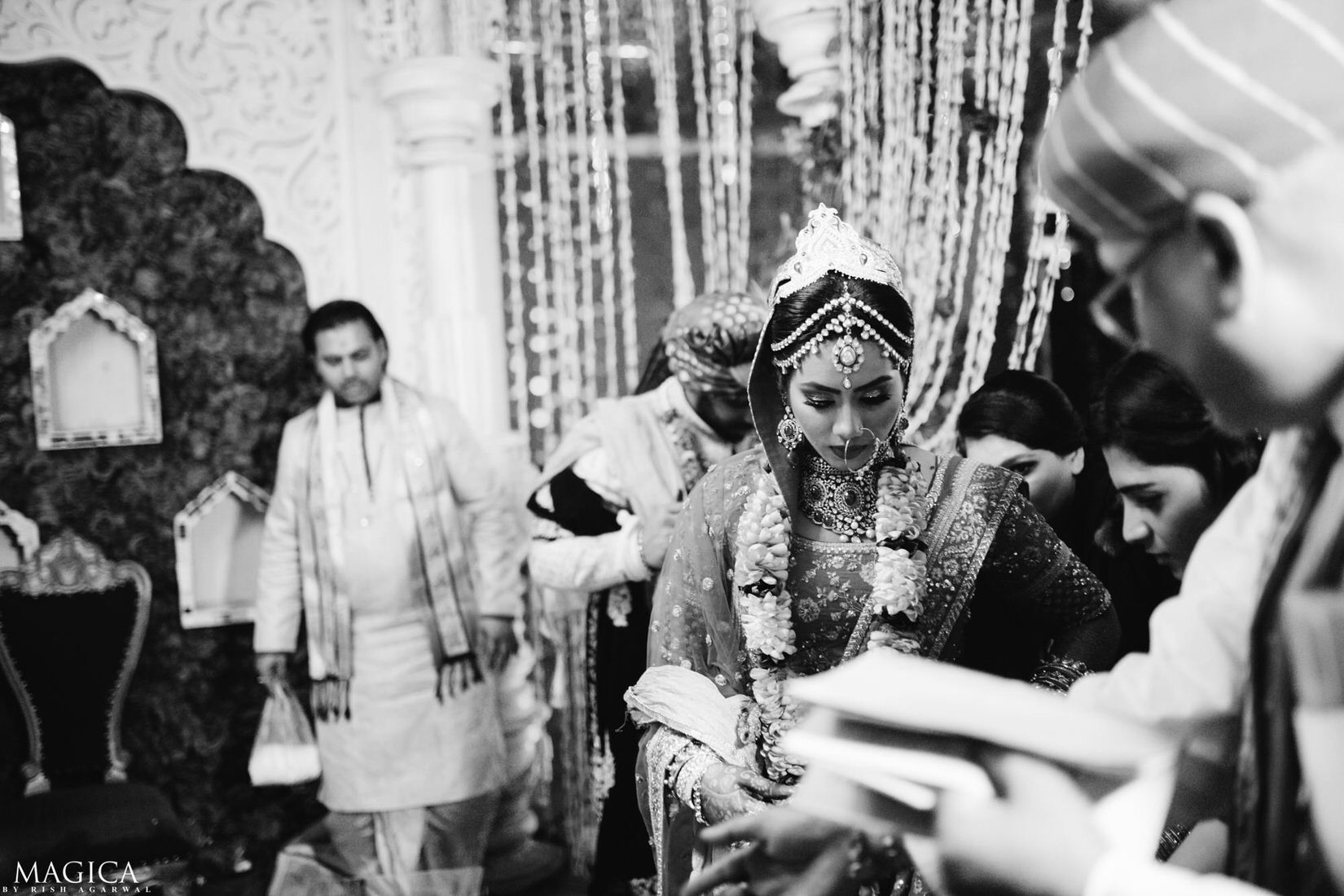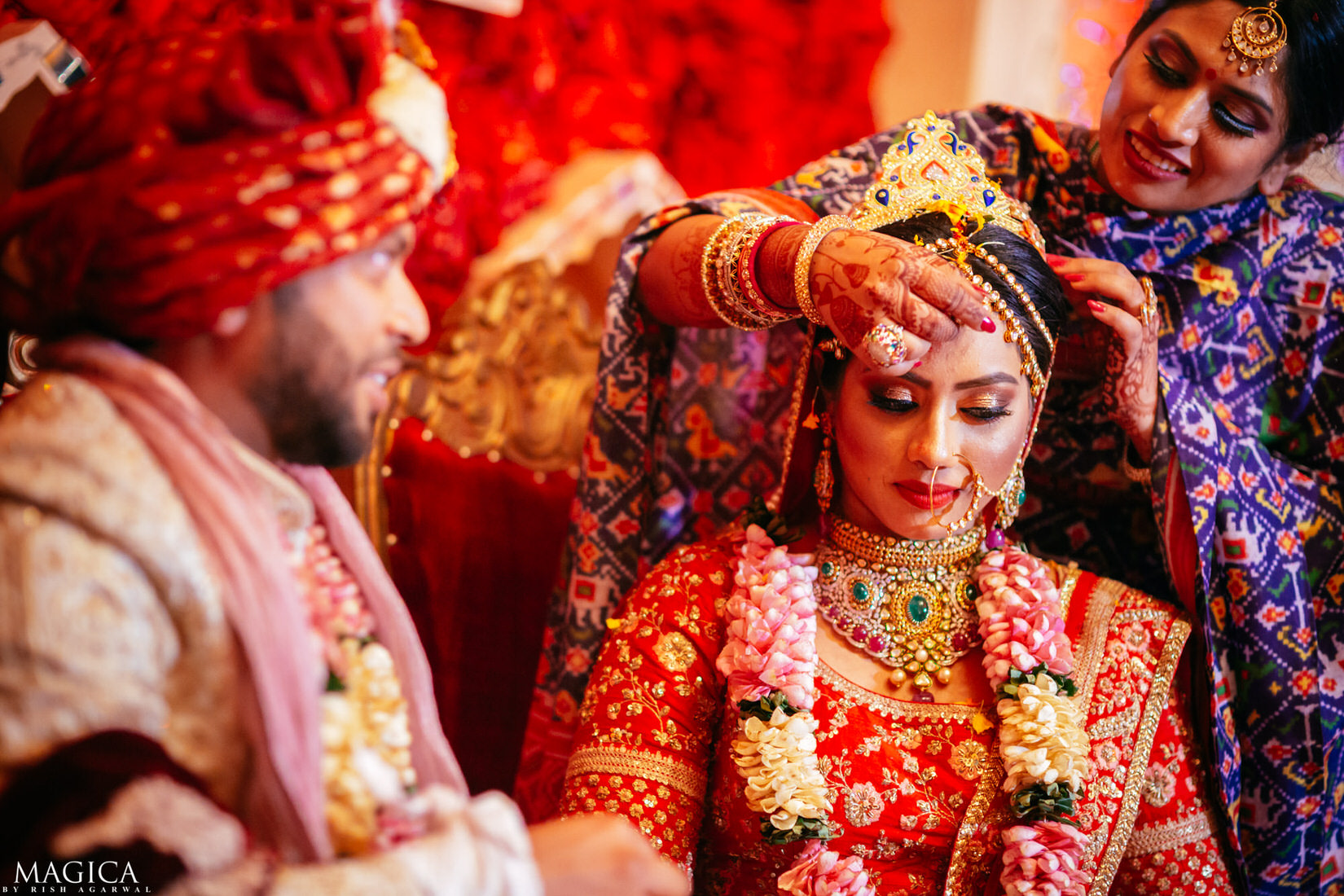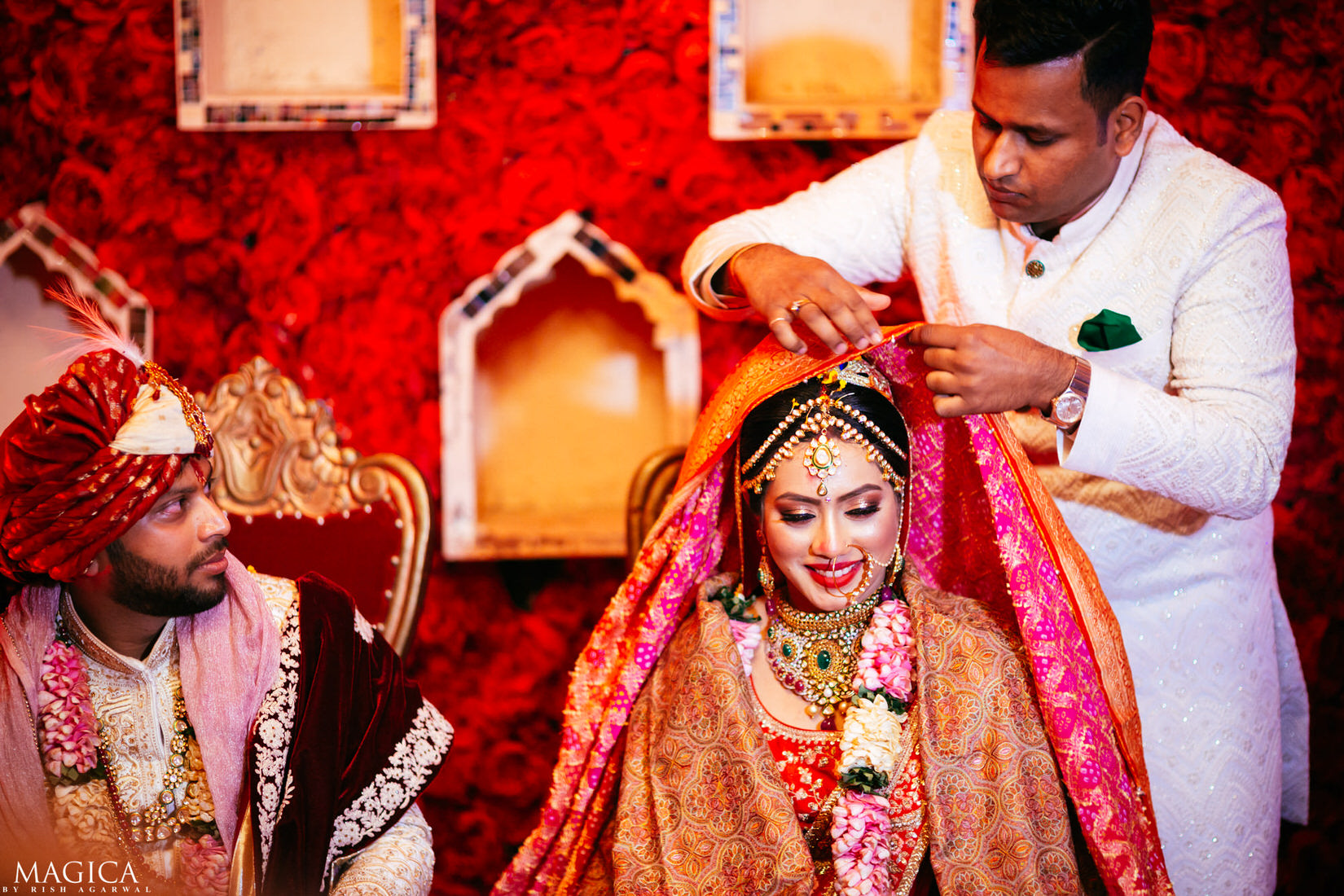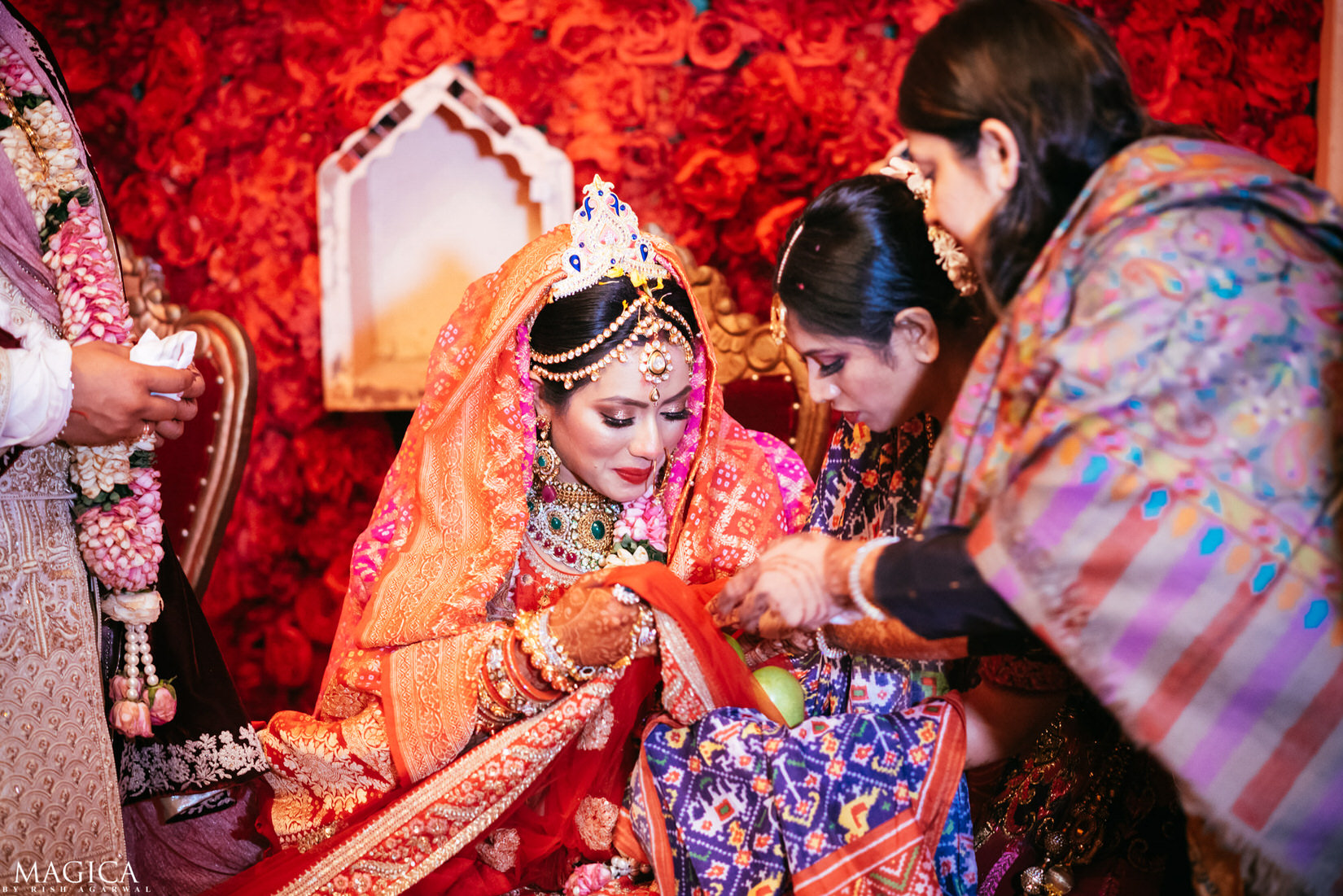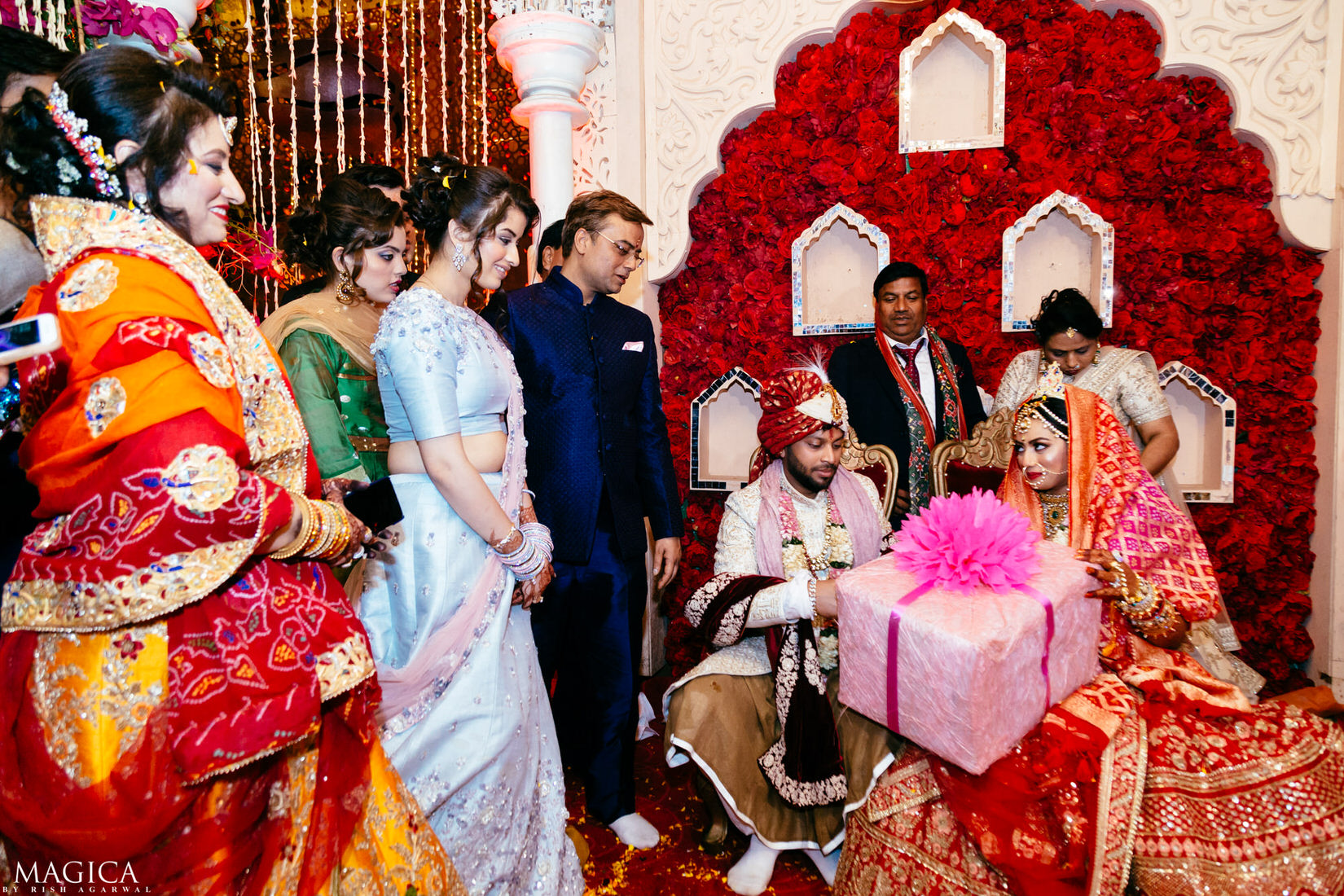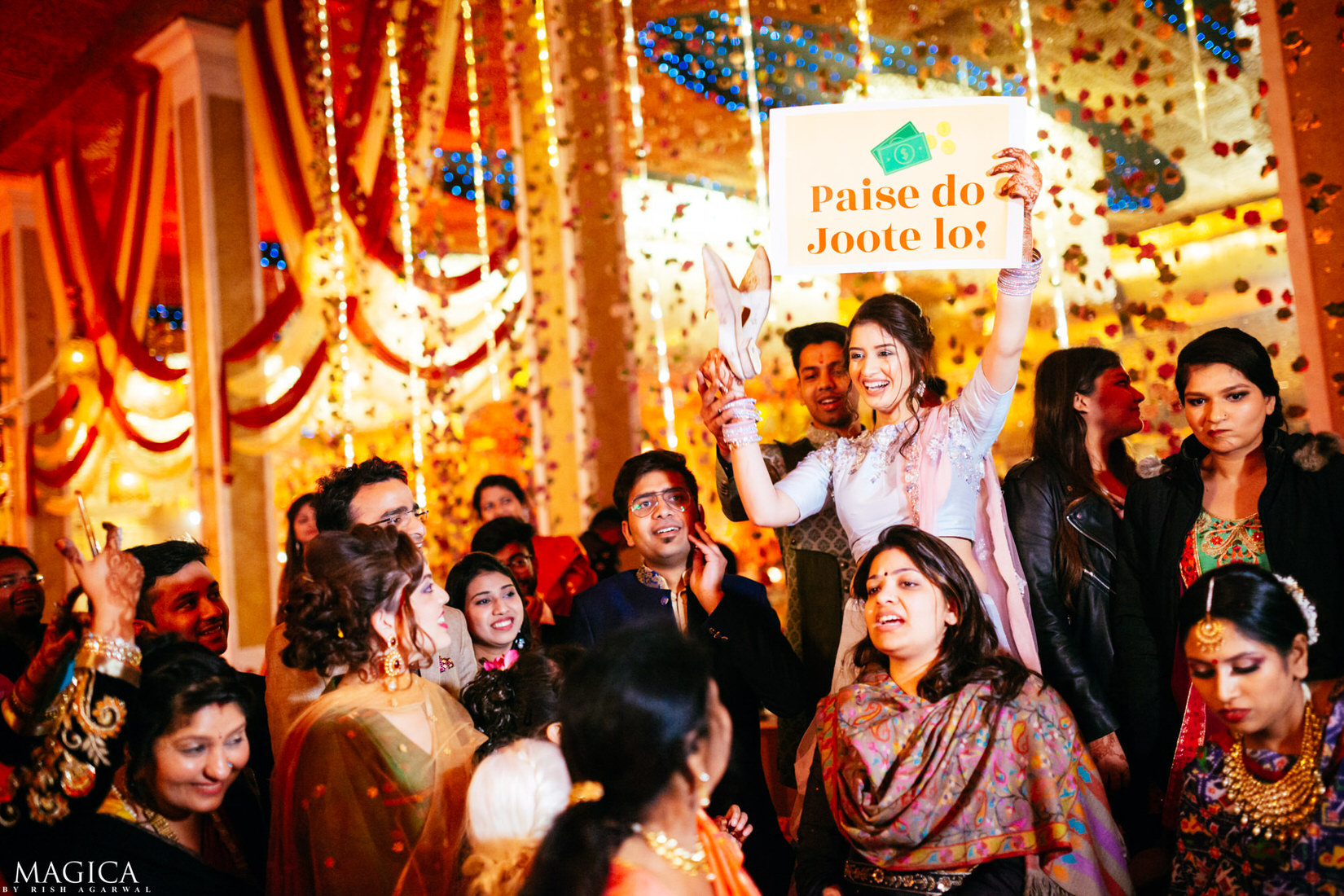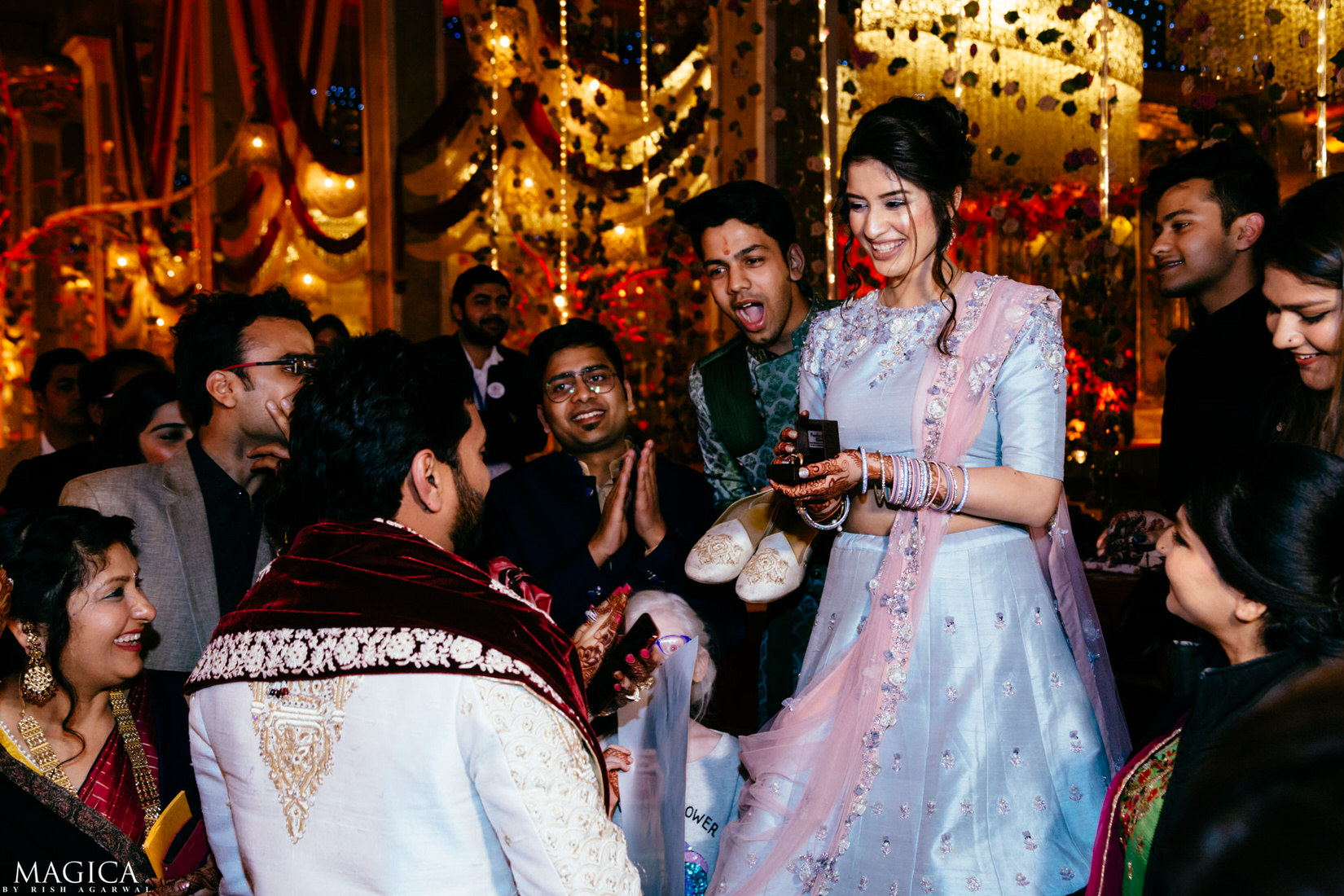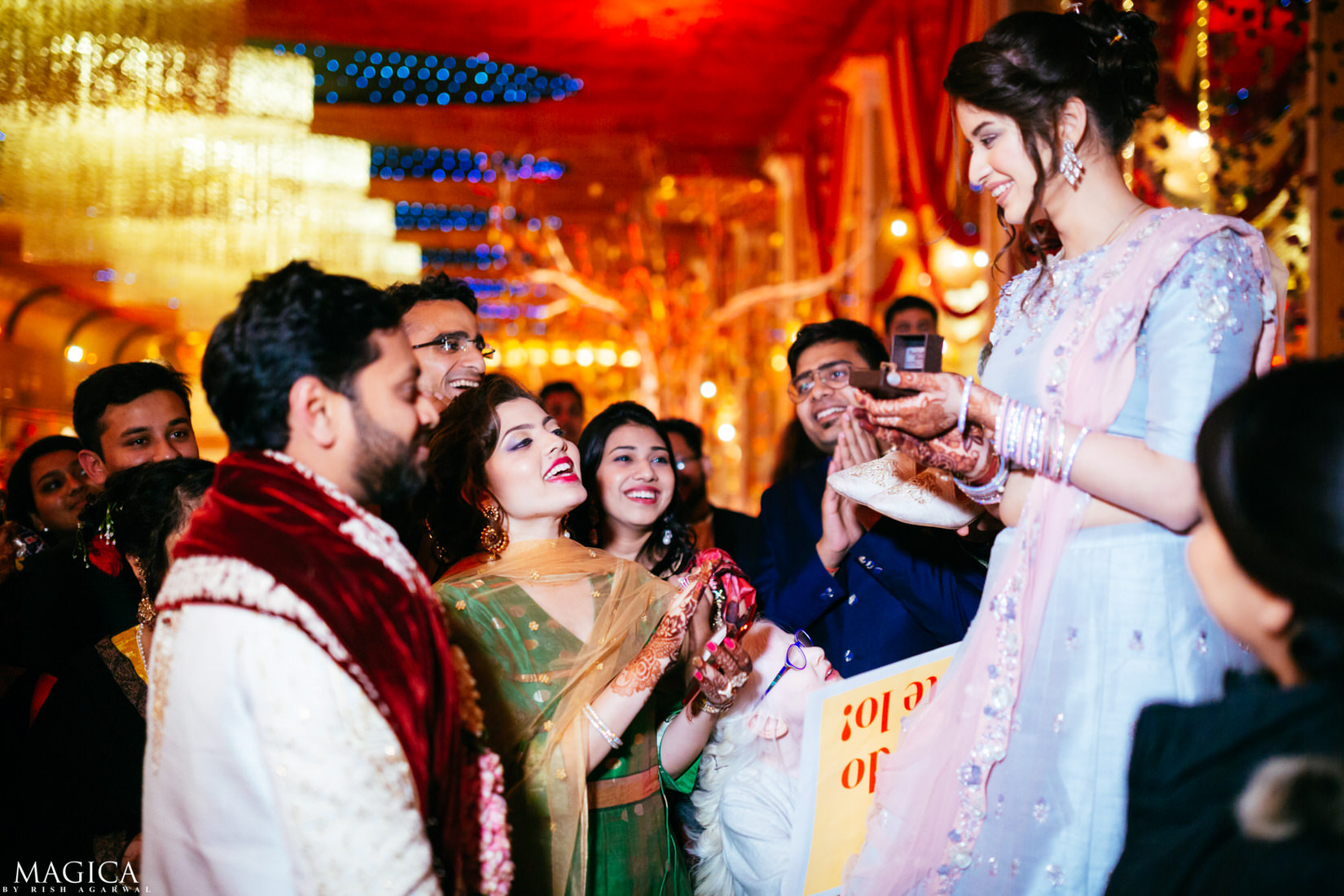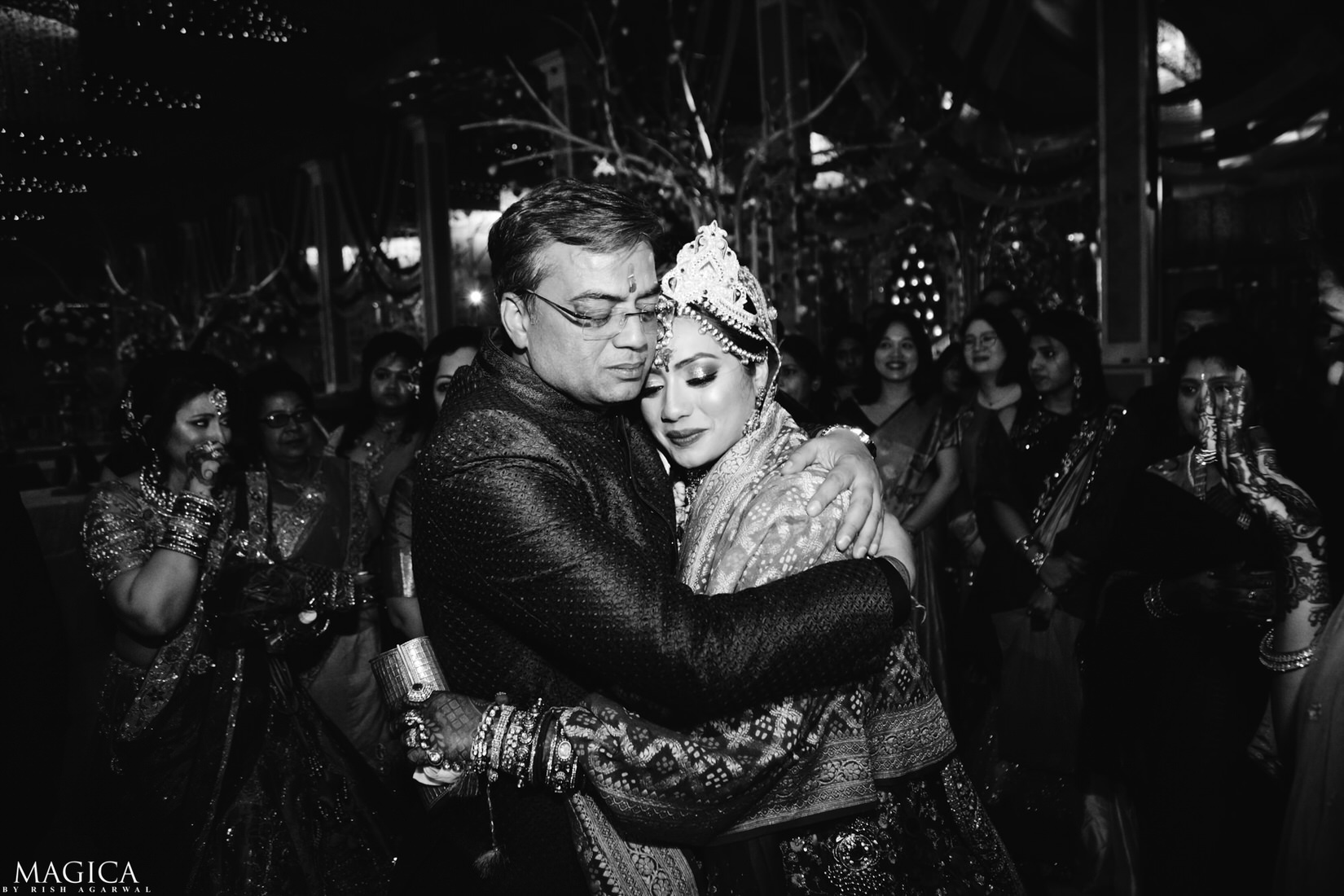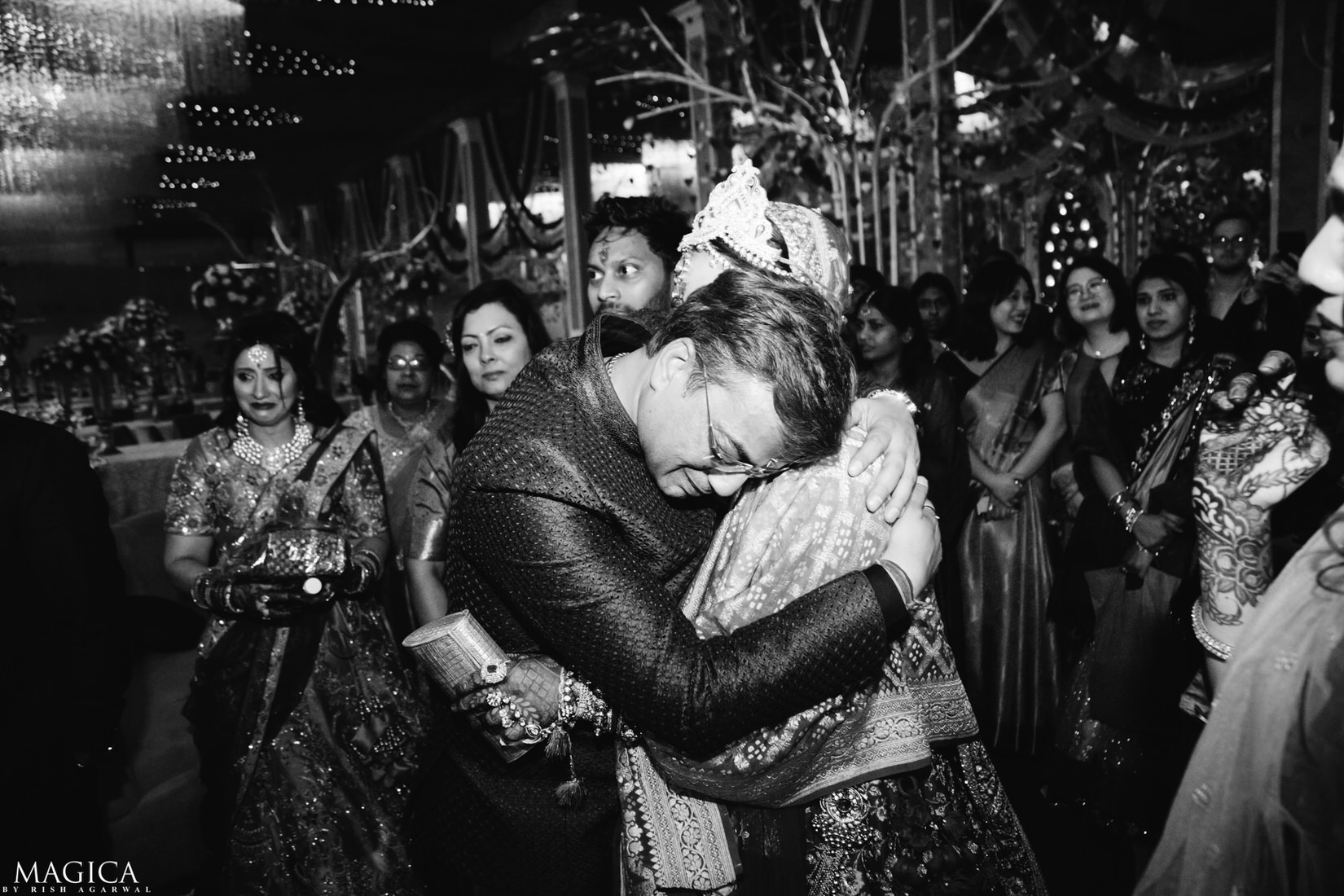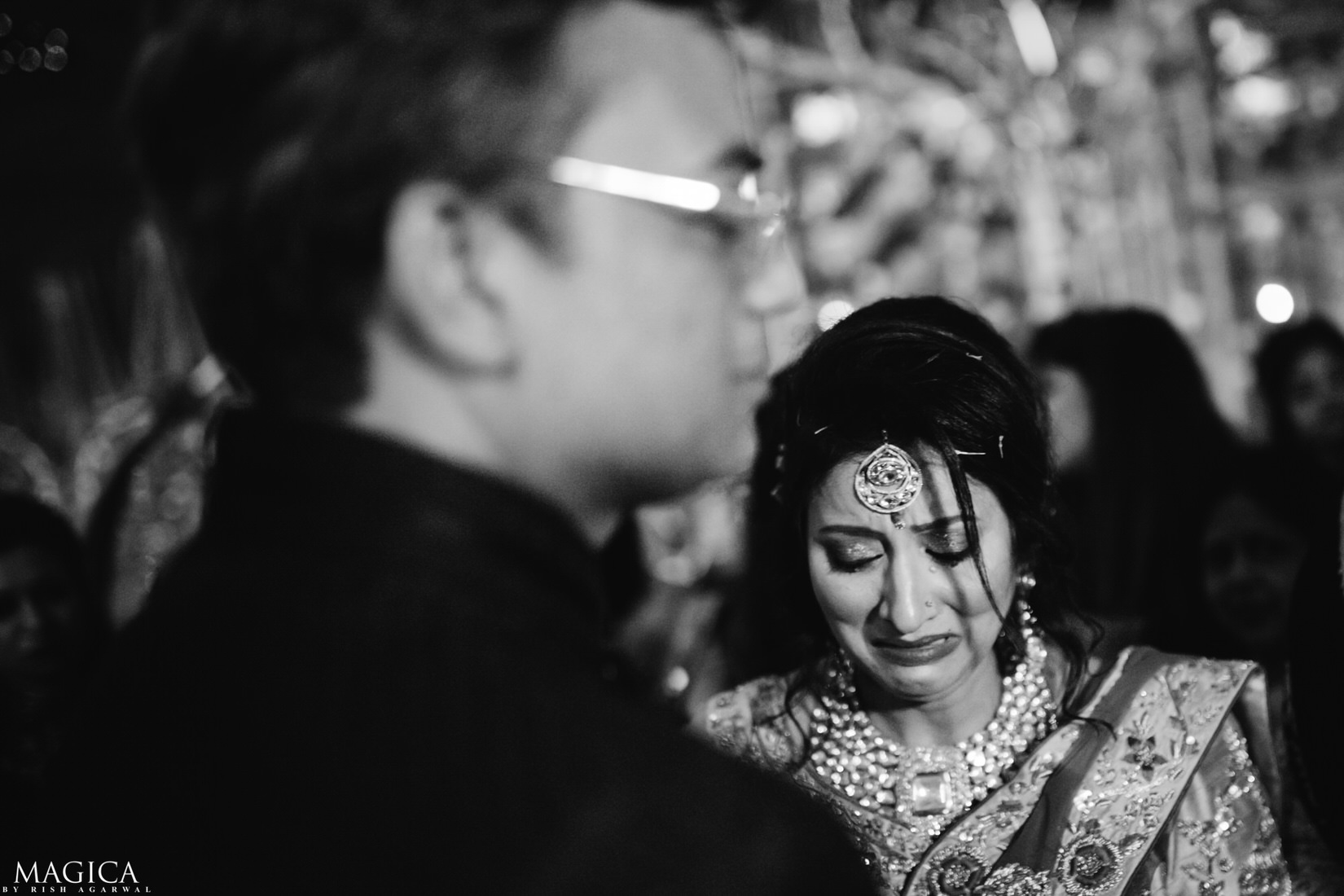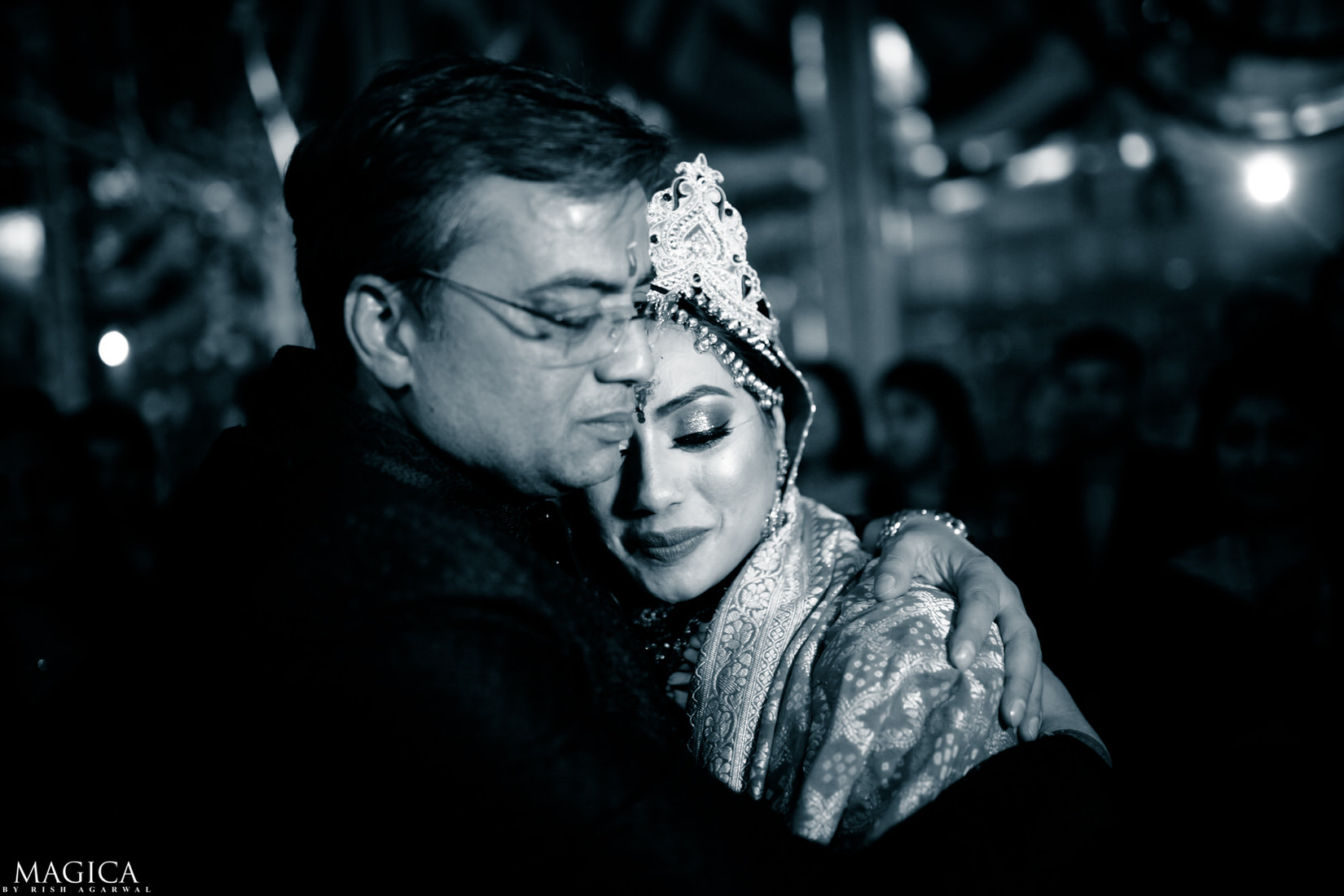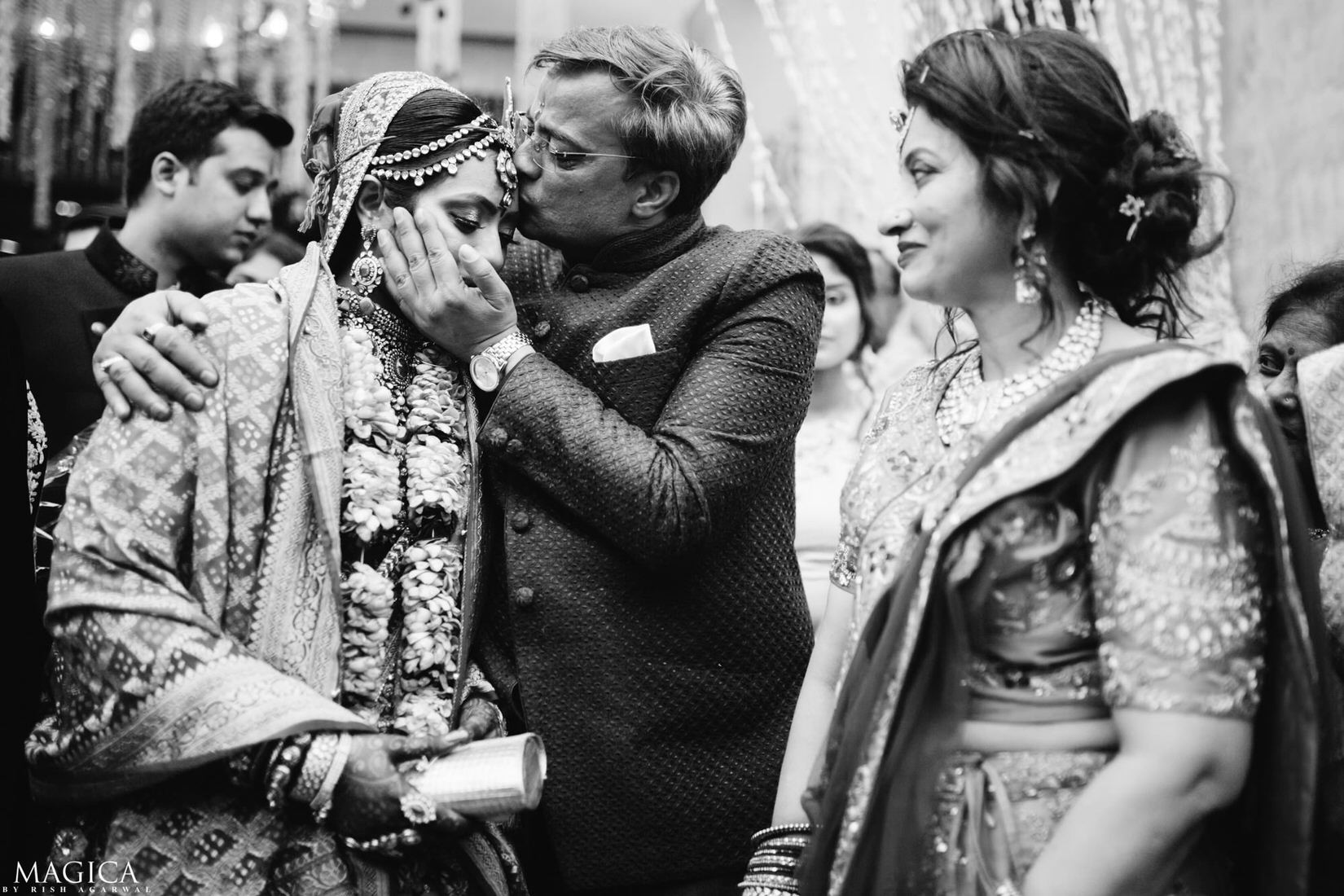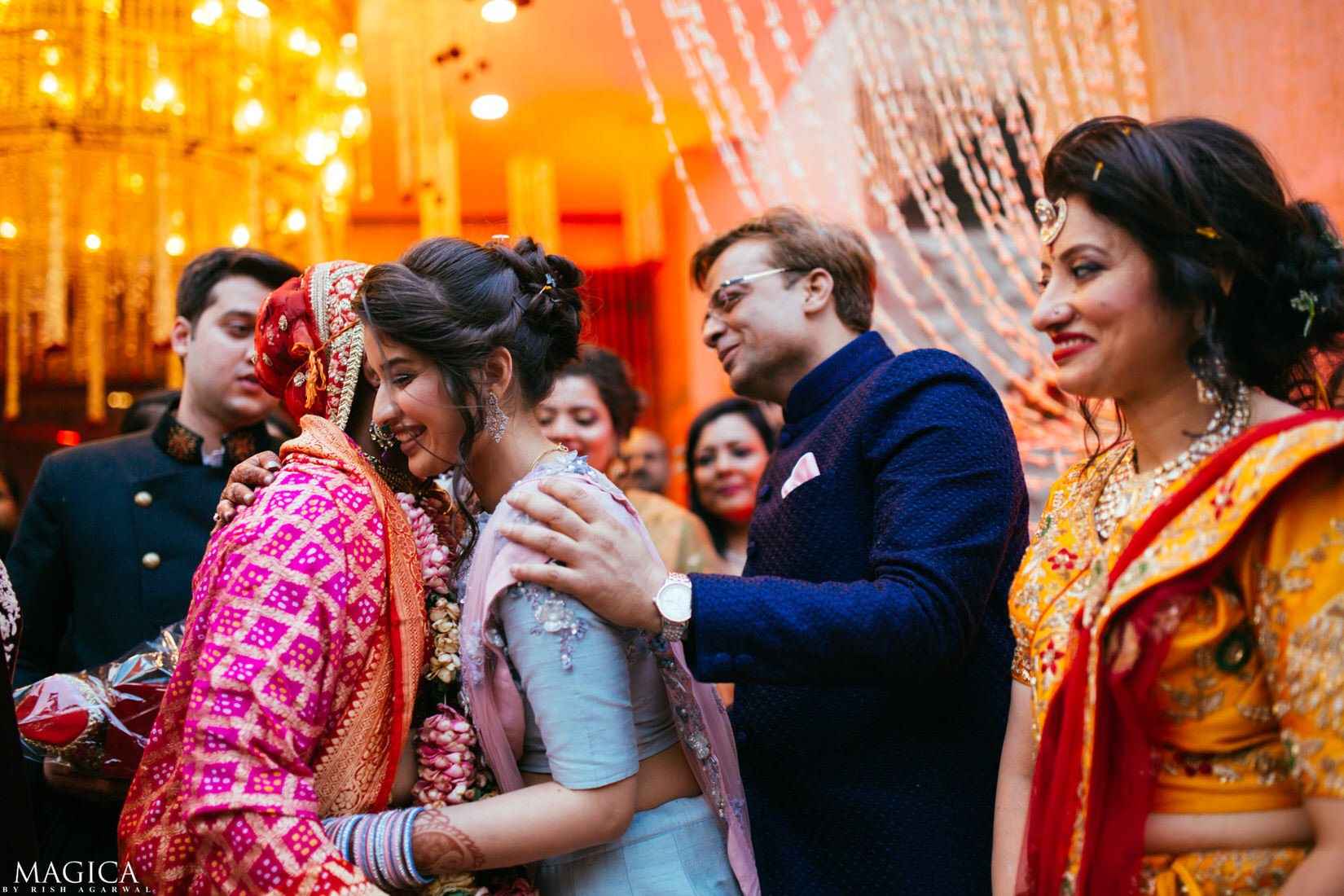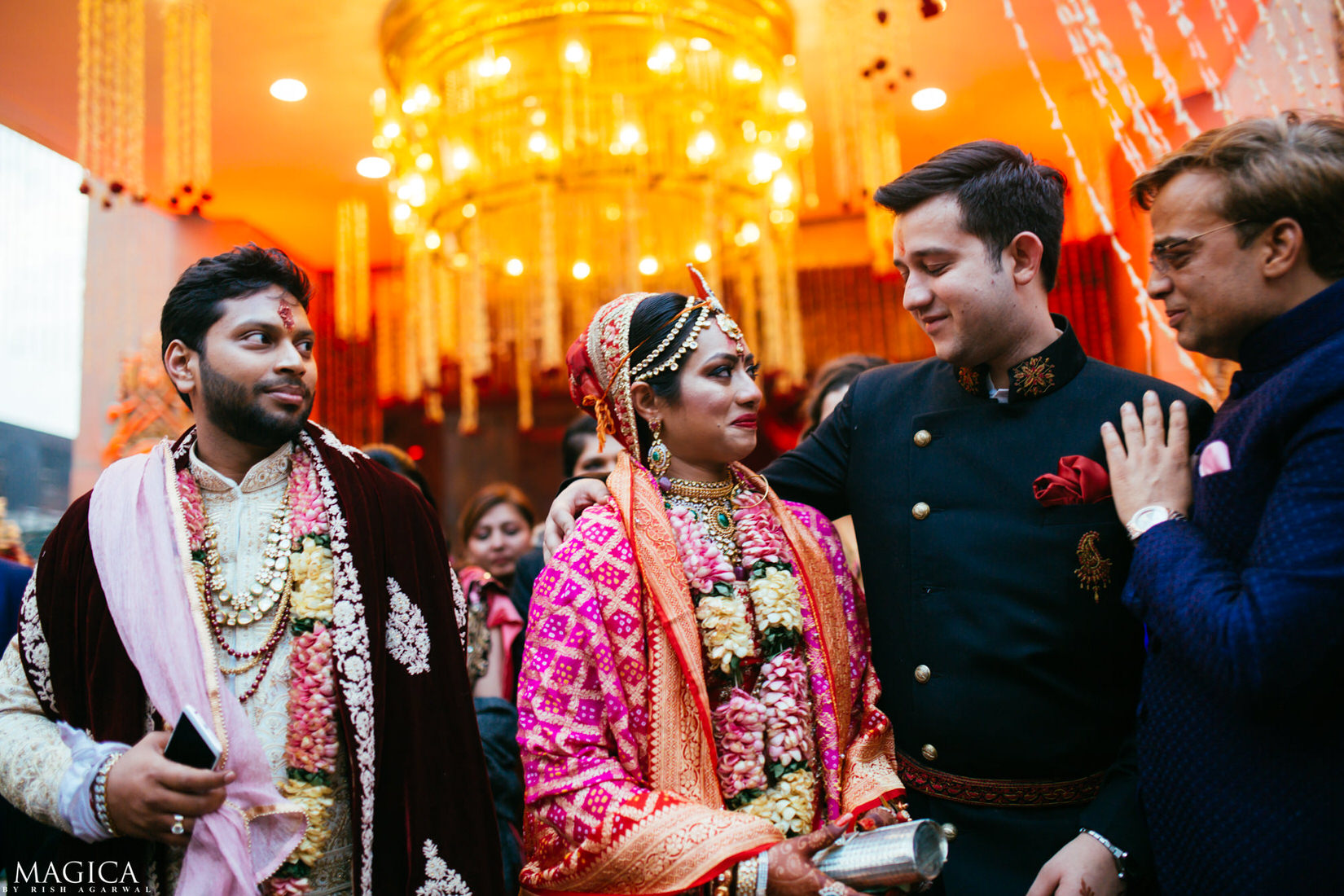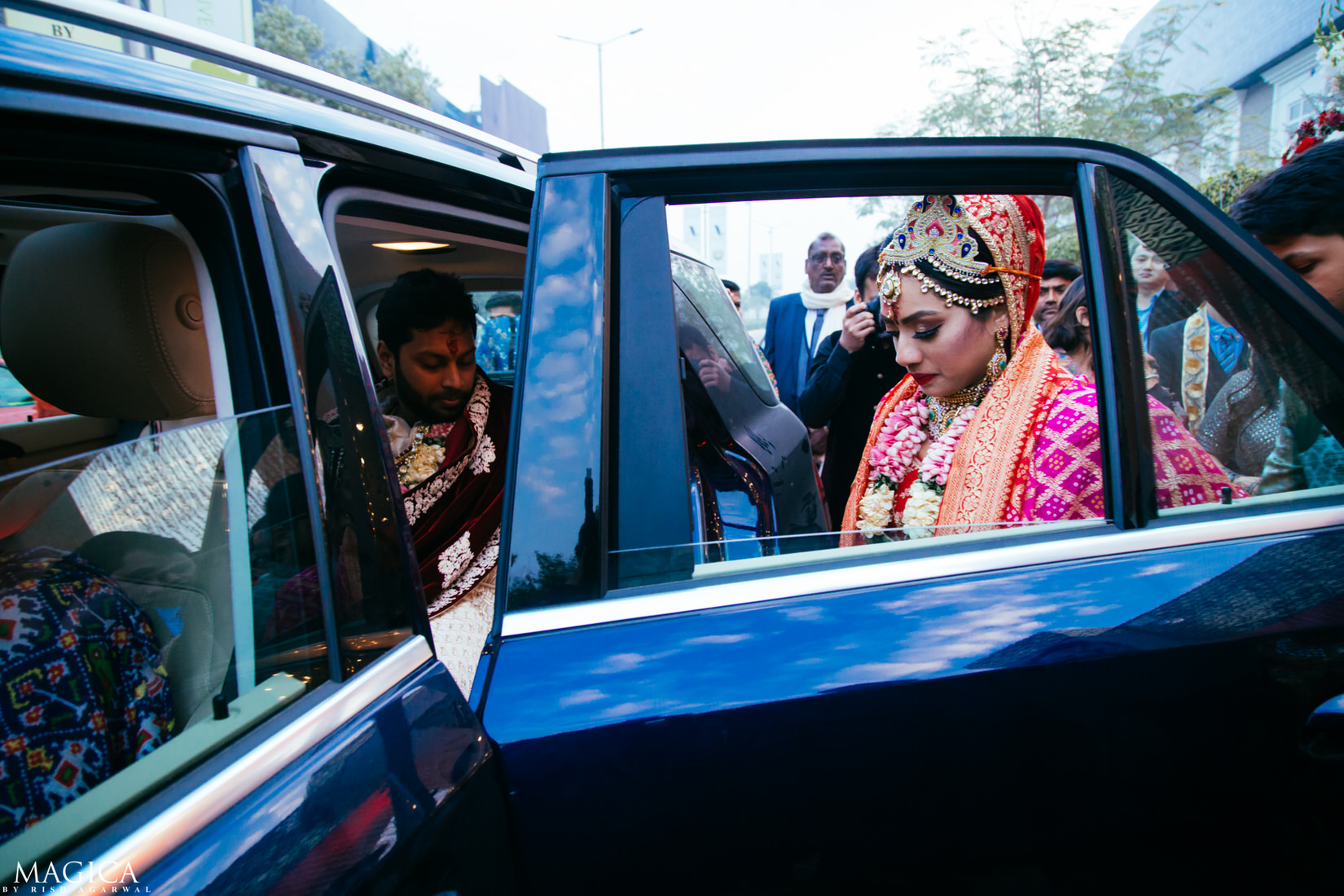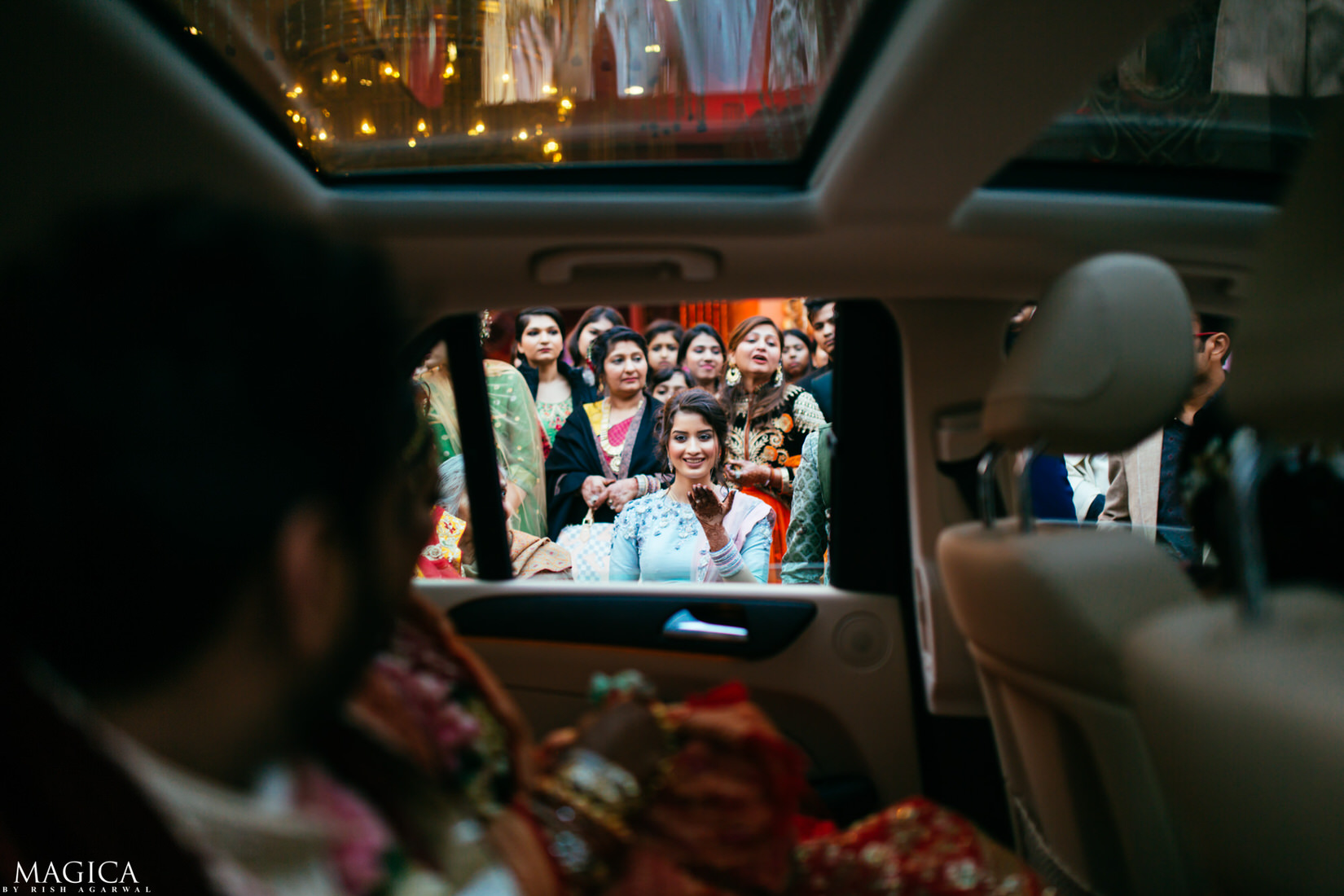 And that was Archit & Rashi's Grand New Delhi Wedding. For Best Indian Candid Destination Wedding Photography, contact us below