The Intimate Pre Wedding Shoot - New Delhi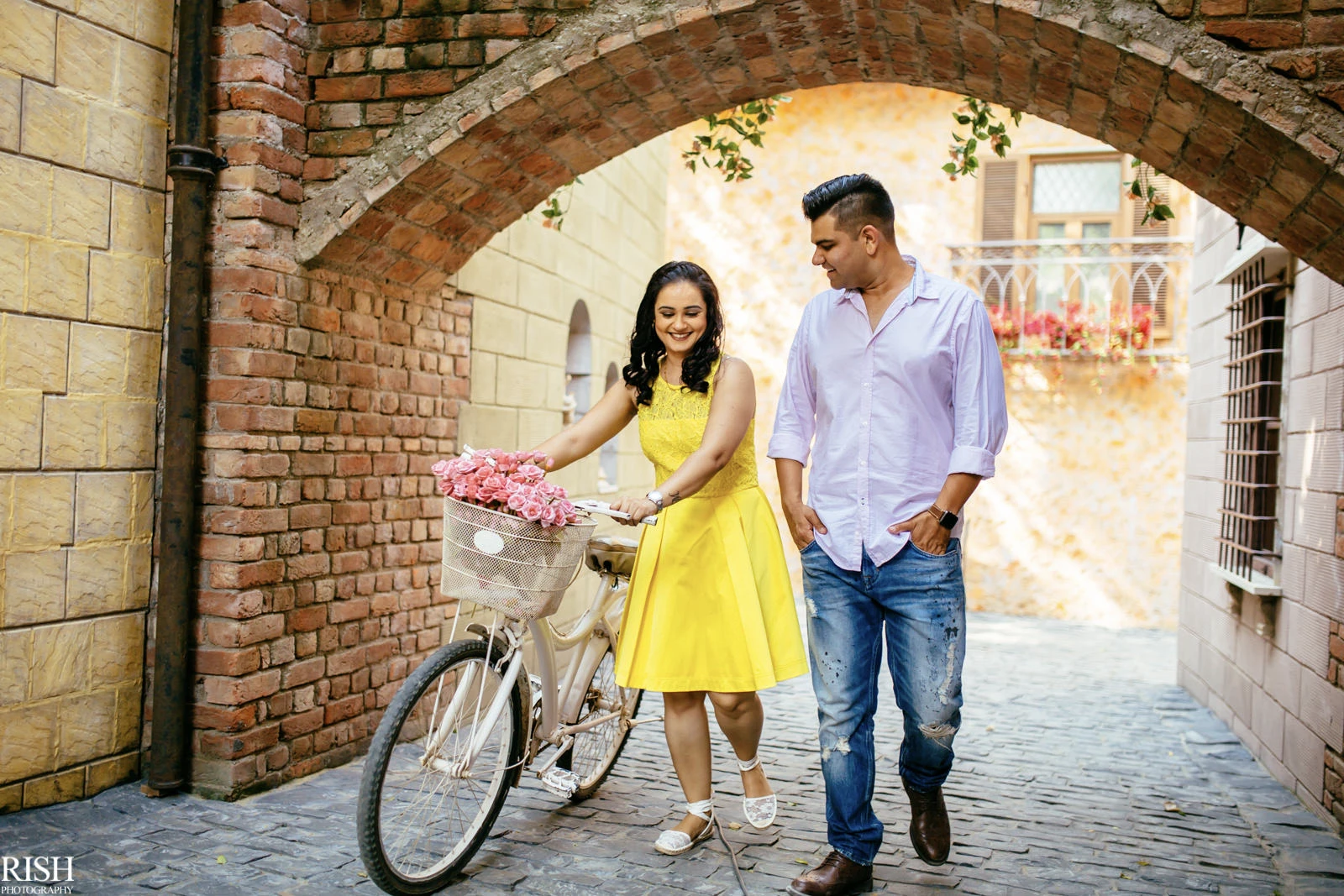 I have known Hitender for quite sometime since I shot his elder sister Nandita's wedding in Gurgaon sometime back. And I was very exited when he came up to me with the idea of doing his pre-wedding shoot in Delhi for his engagement.
While planning through the process of his pre wedding shoot, Megha wanted to do something unique and classy. That would've been difficult to do within the city constraints of Gurgaon - Delhi but luckily, we had this place called The Perfect Location, on which I have been shooting pre-wedding shoots since years. Named aptly, this pre-wedding shoot location has different themed sets at the same place so couples can have many different looks on the same pre-wedding shoot instead of running around to different places and getting tired in the process.
So we started with, what they call as, Tuscany Street location. It's located right inside this location and gives a vibe of a vintage Tuscany Street for the couple's pre-wedding shoot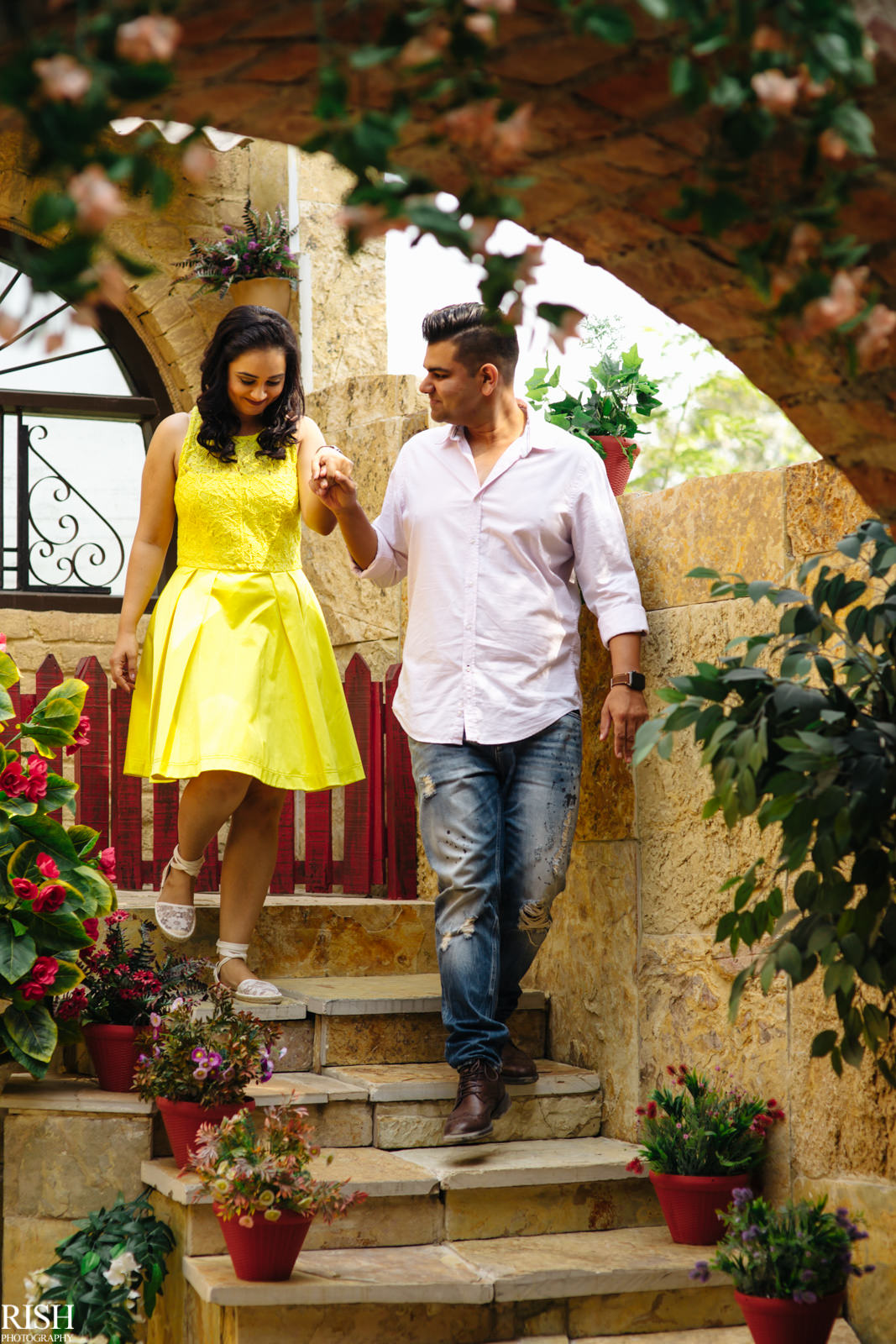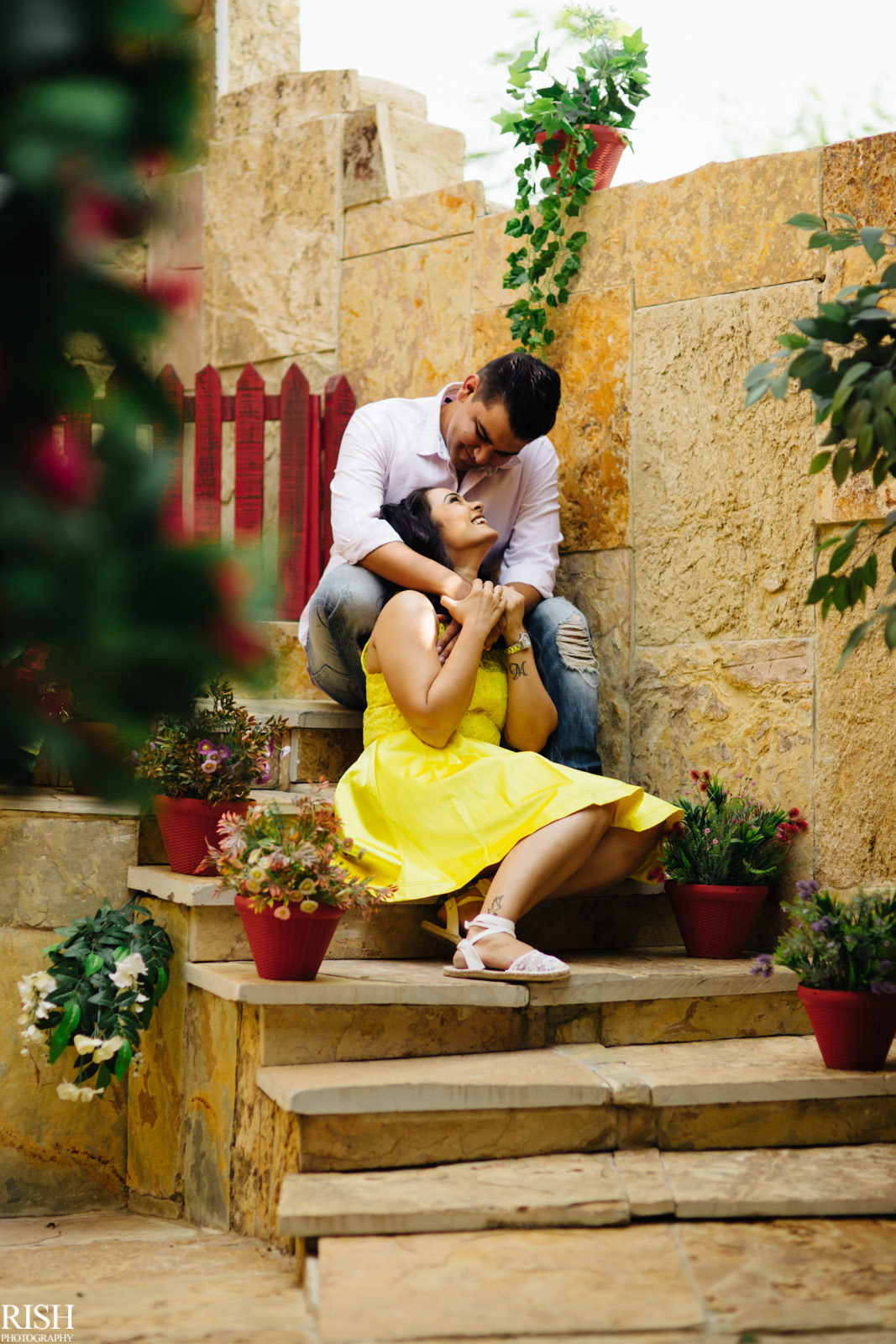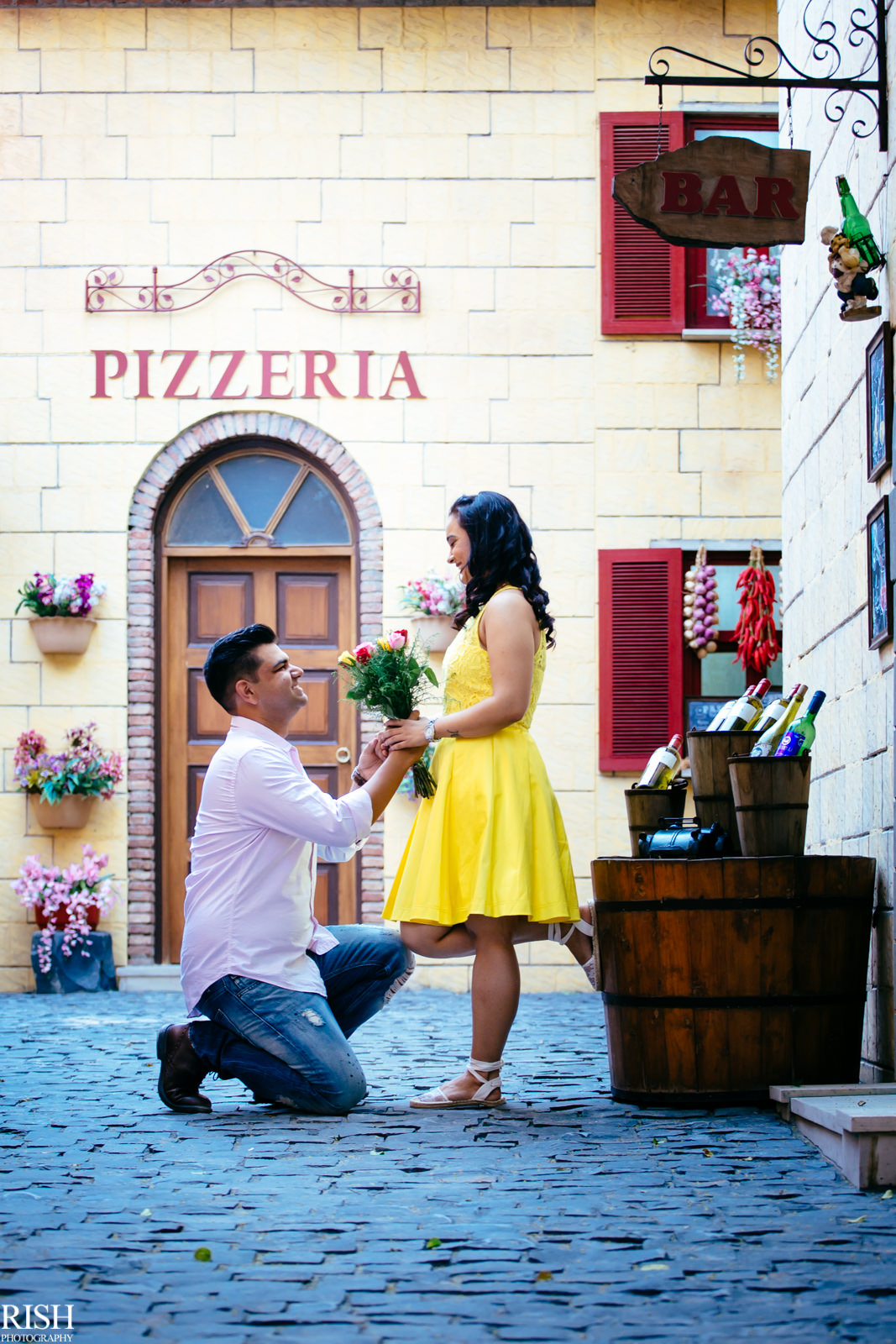 The bright yellow dress of Megha was perfectly complimenting the rustic background of the Tuscany Street. And now it was time for some wine tasting!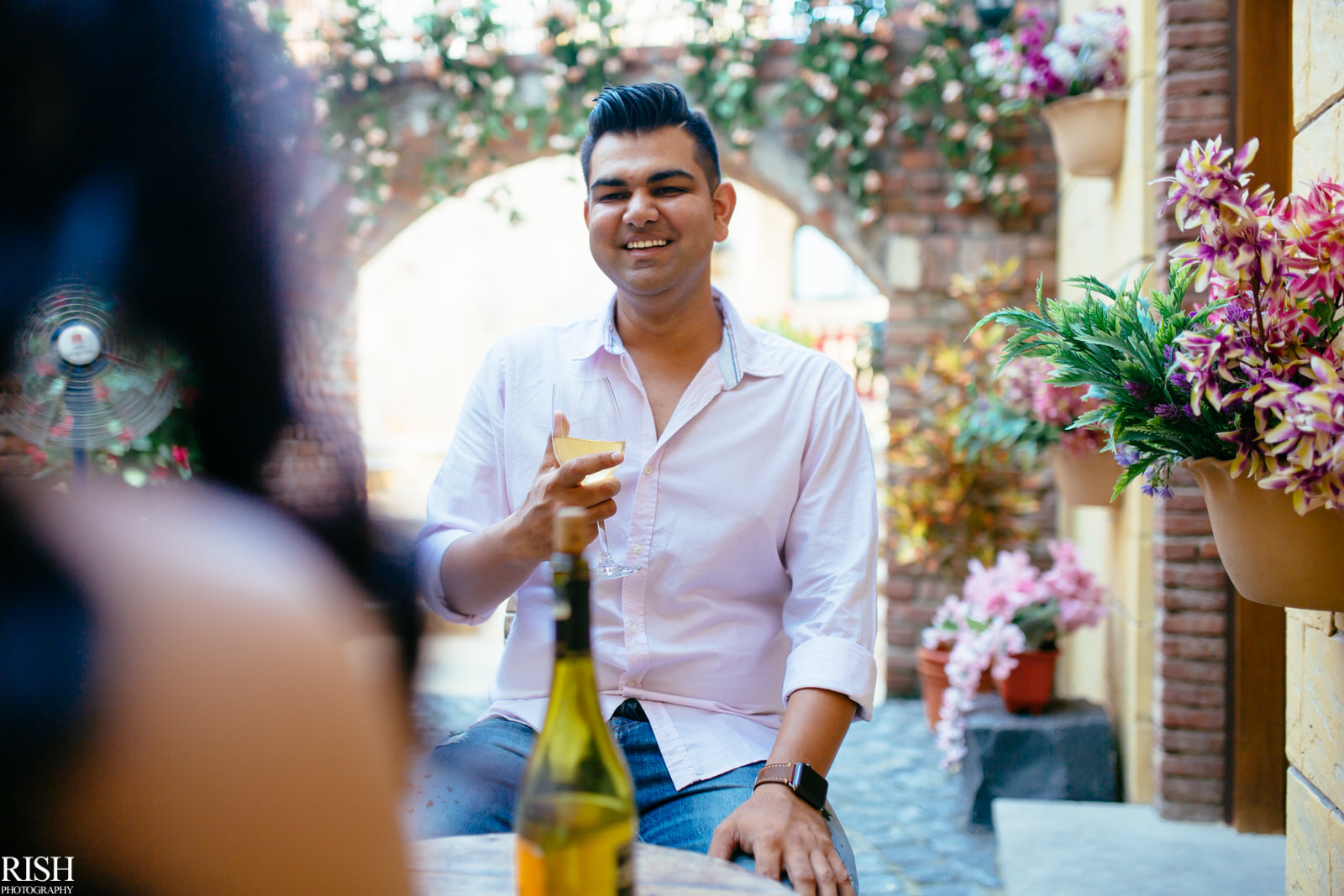 The Pizzeria place on the Tuscany Street set on this pre-wedding shoot location looked really good.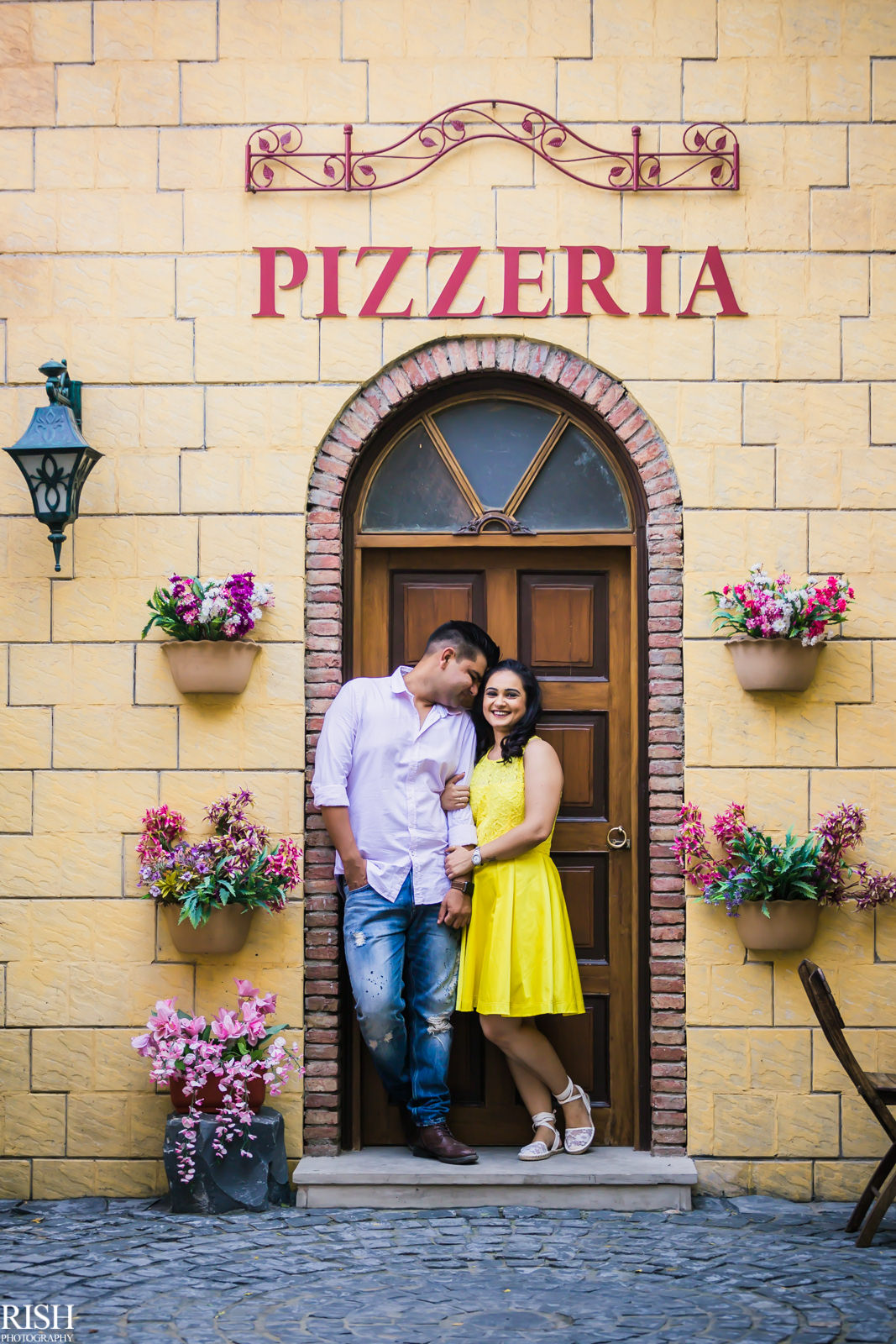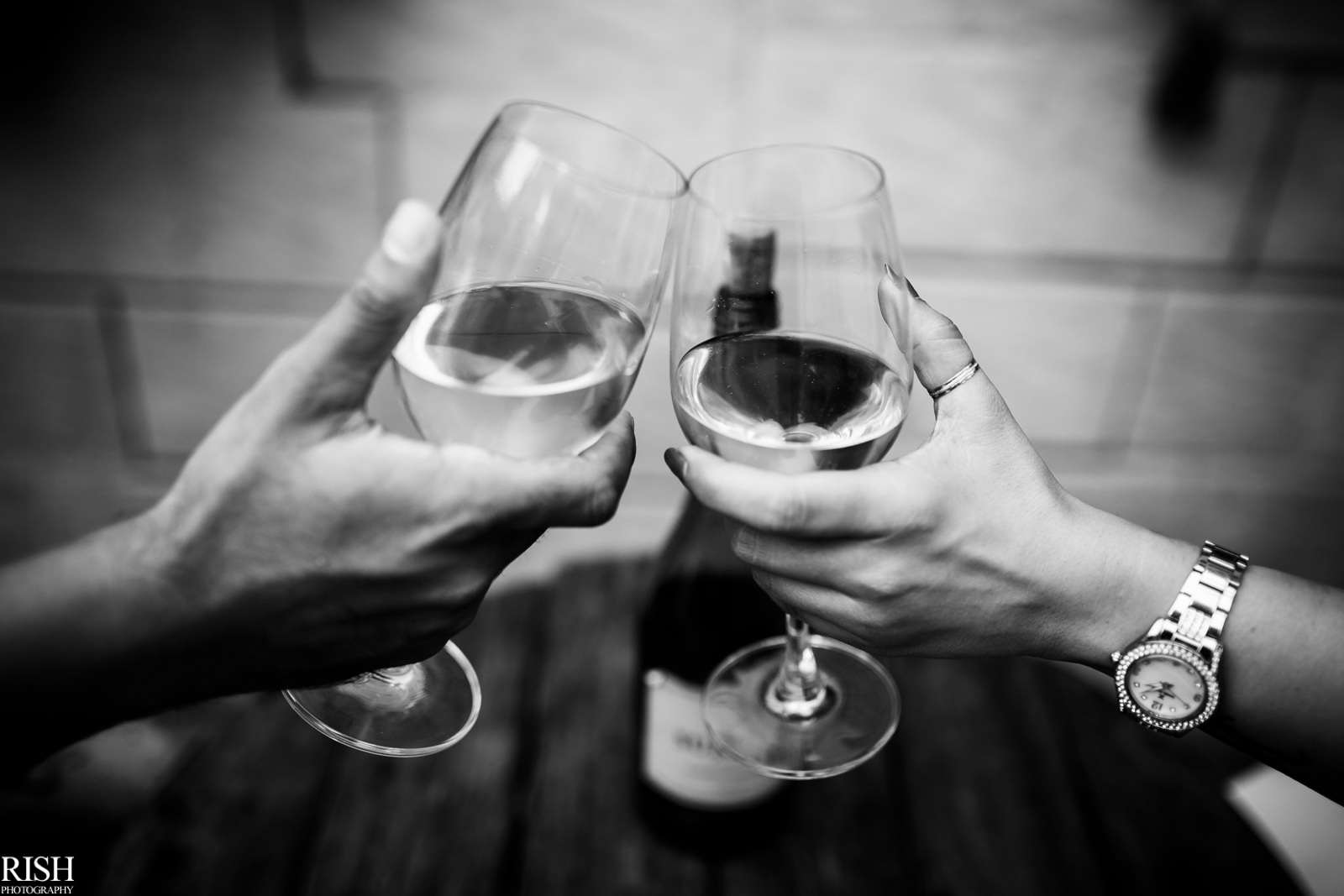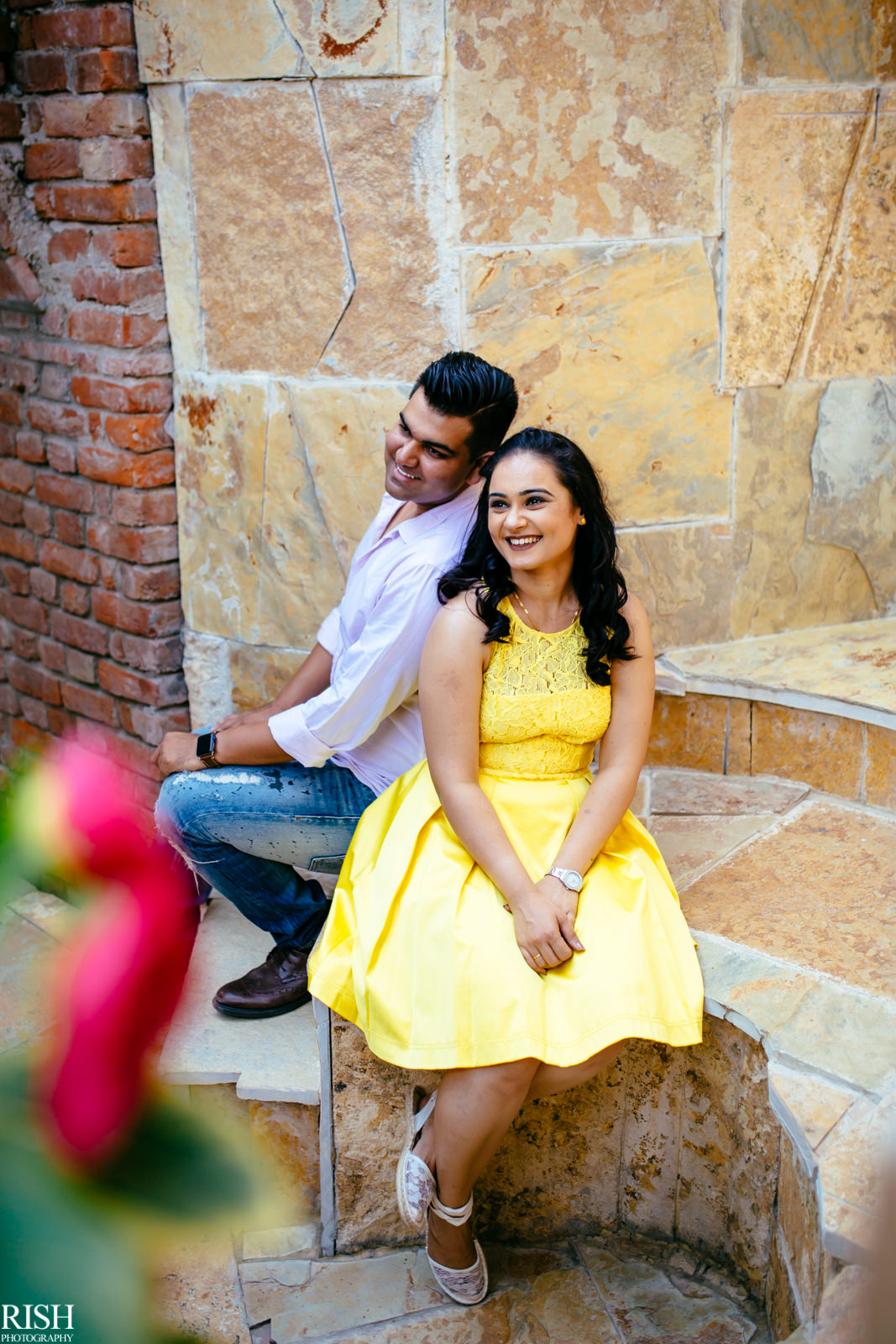 And while the wine-tasting session was done, I spotted this amazing play of lights and shadows just on the opposite side. I immediately asked Hitender & Megha to sit on that bench, while I joked about things from a distance to capture these expressions 😅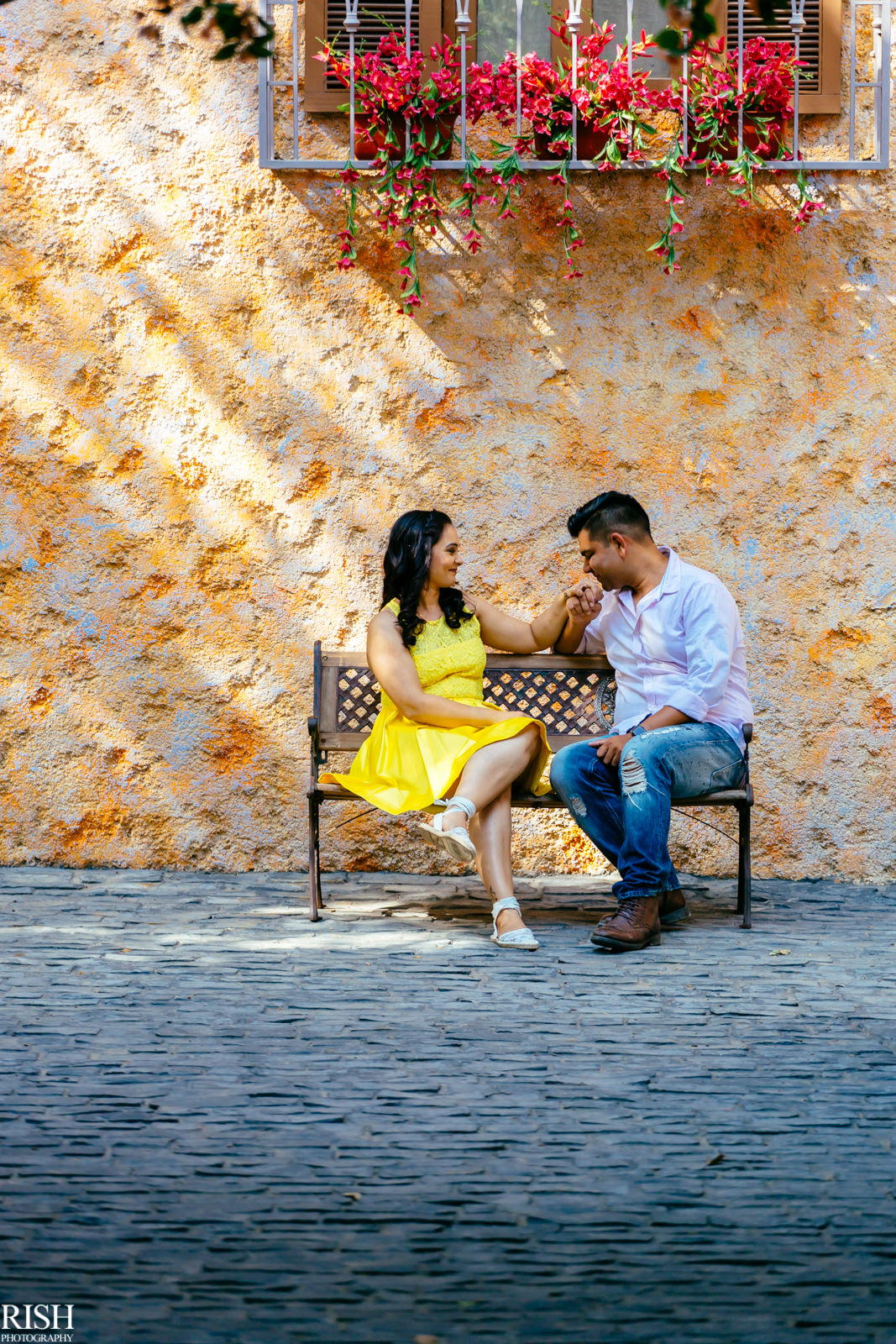 And we also found a very pretty bicycle around the street and thought of giving it a spin. And as luck would have it, these were among one of my most favourite photographs from their pre-wedding shoot in New Delhi.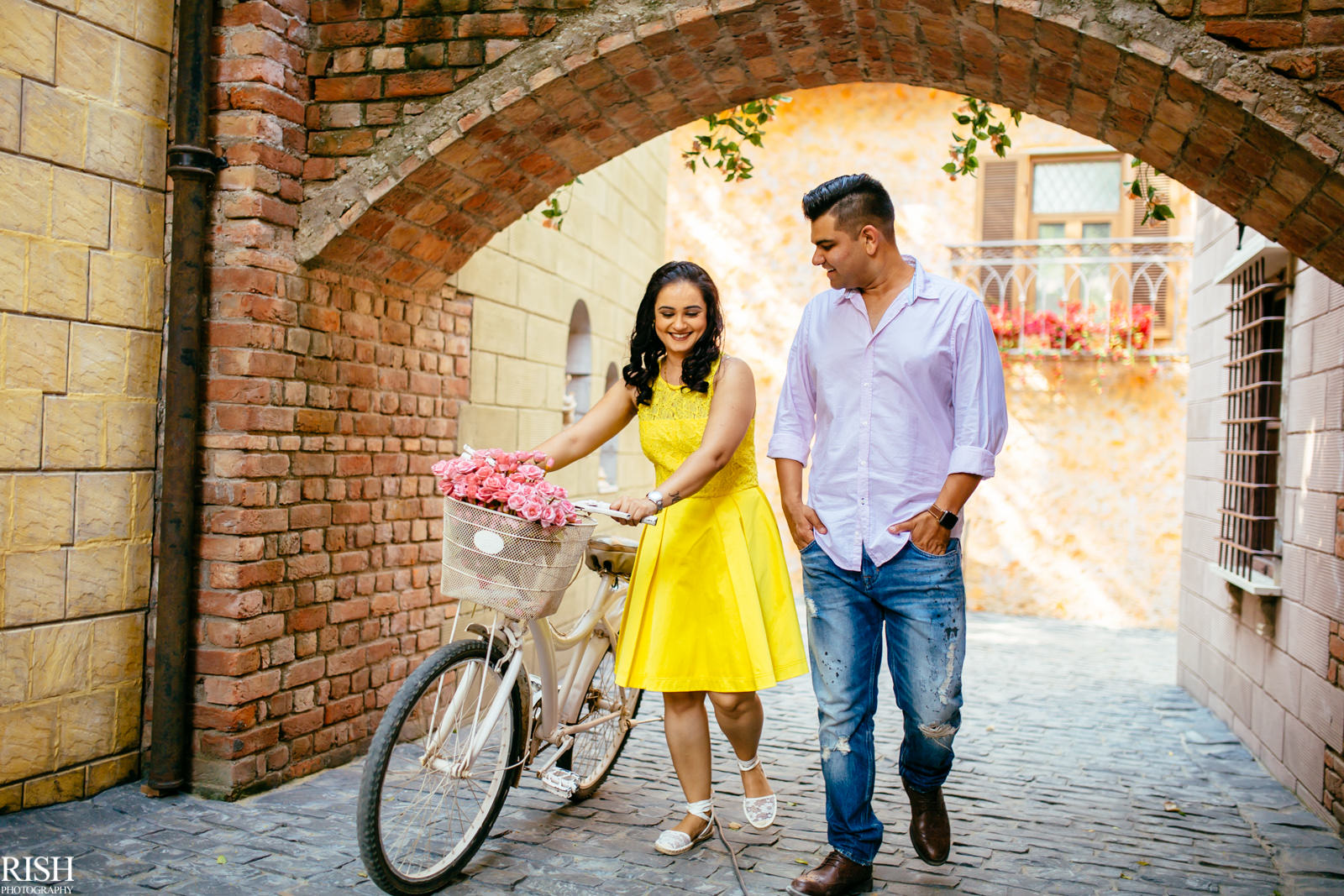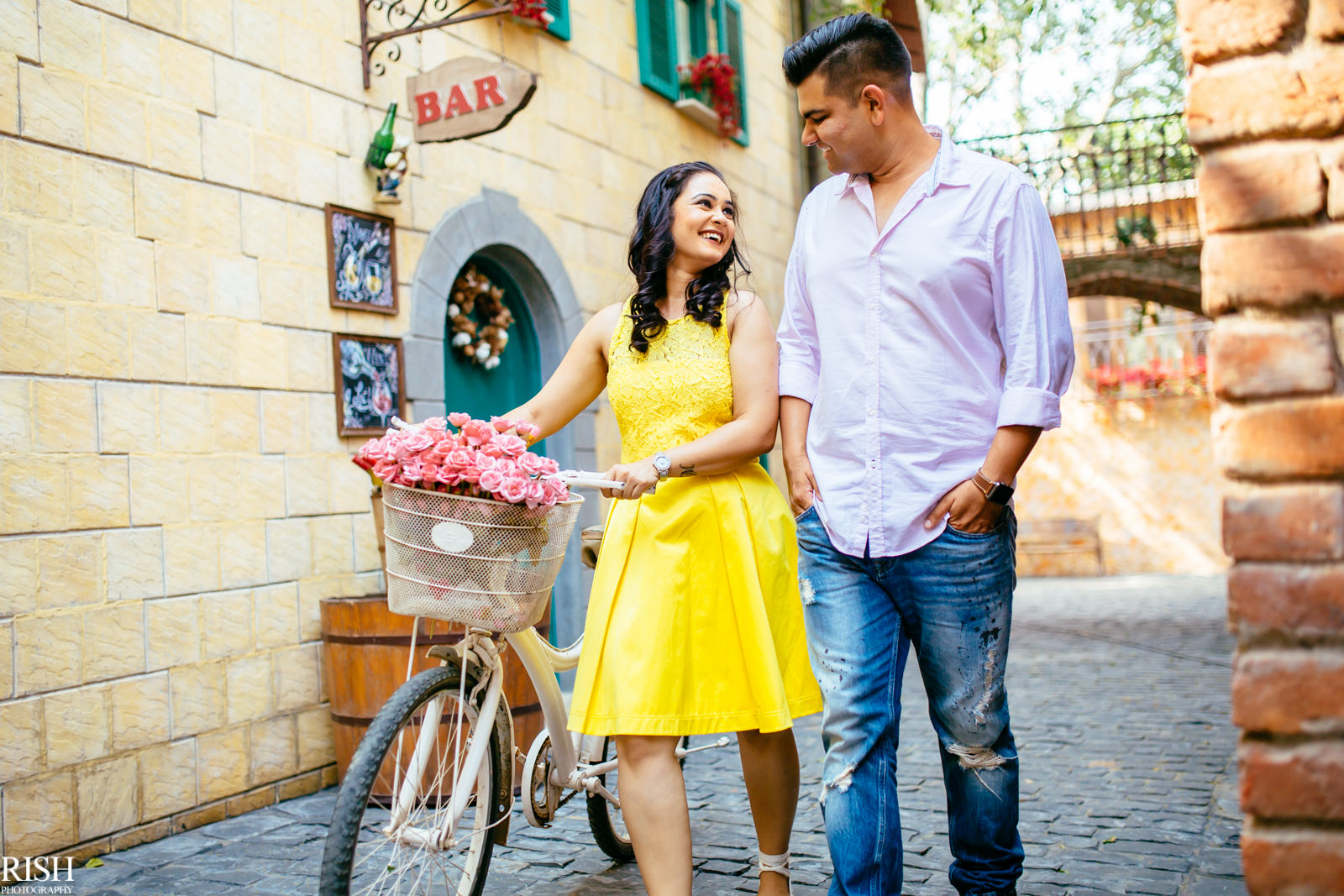 Next up, what would you do if you want to do a pre-wedding shoot in Santorini but don't want to go outside Delhi or Gurgaon? Well you can do it here and that's what we did. We added an added touch of romance with the heart shaped petals and this was the result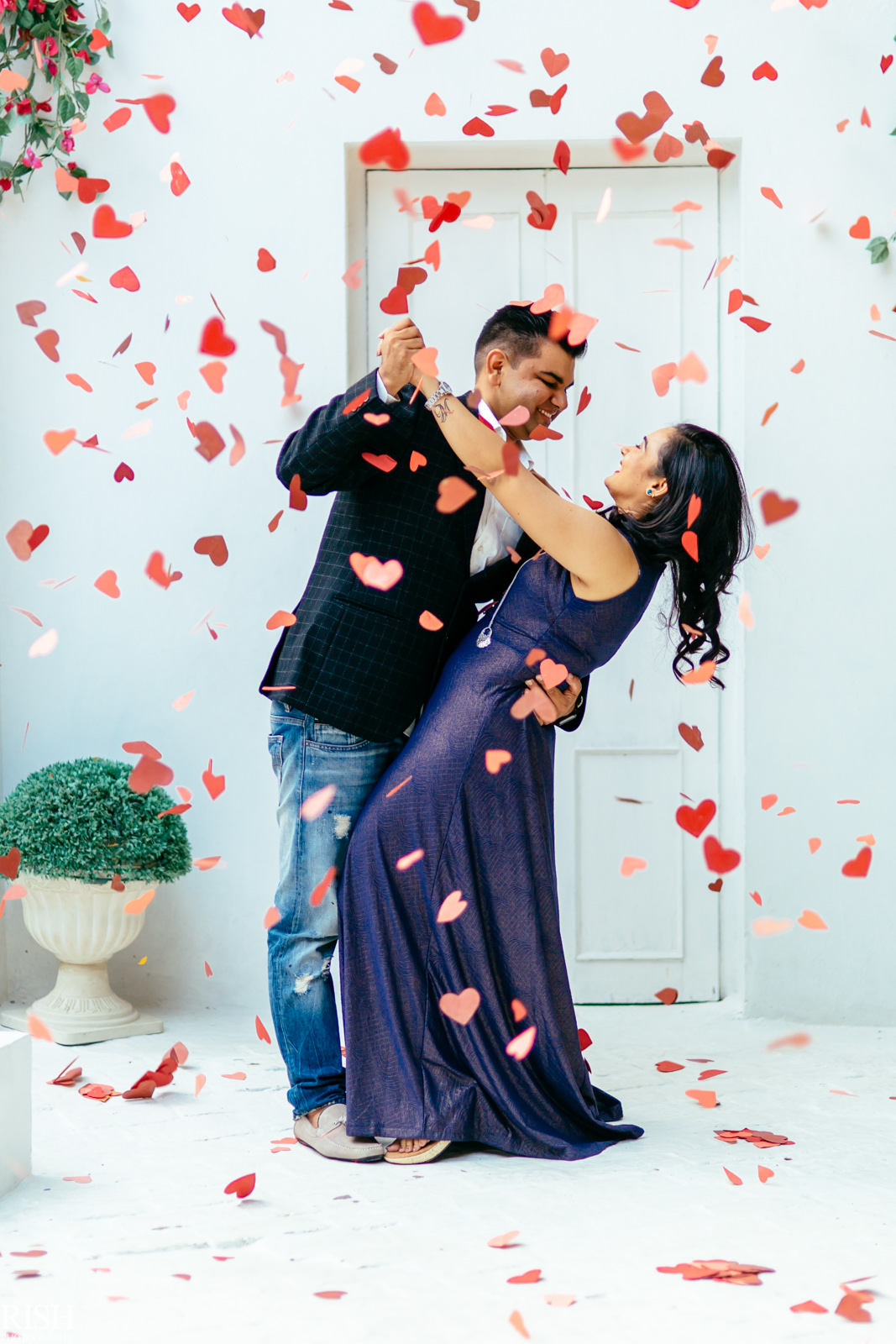 Props can really make a difference! Like what we did with that pretty bicycle in the earlier set, we also found a really nice heart shaped umbrella (that too, in red color) and decided to make some photos with it in their Indian pre wedding shoot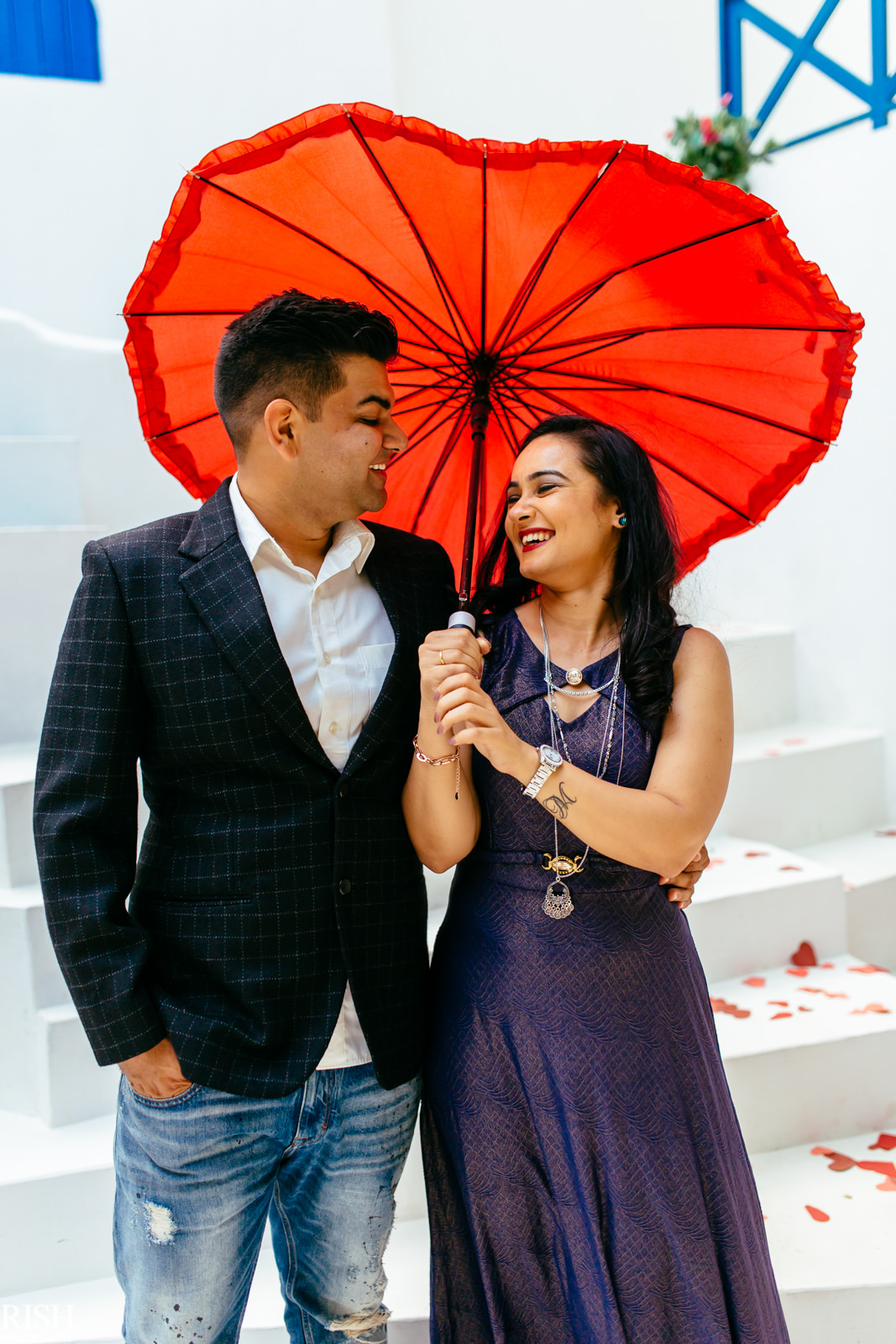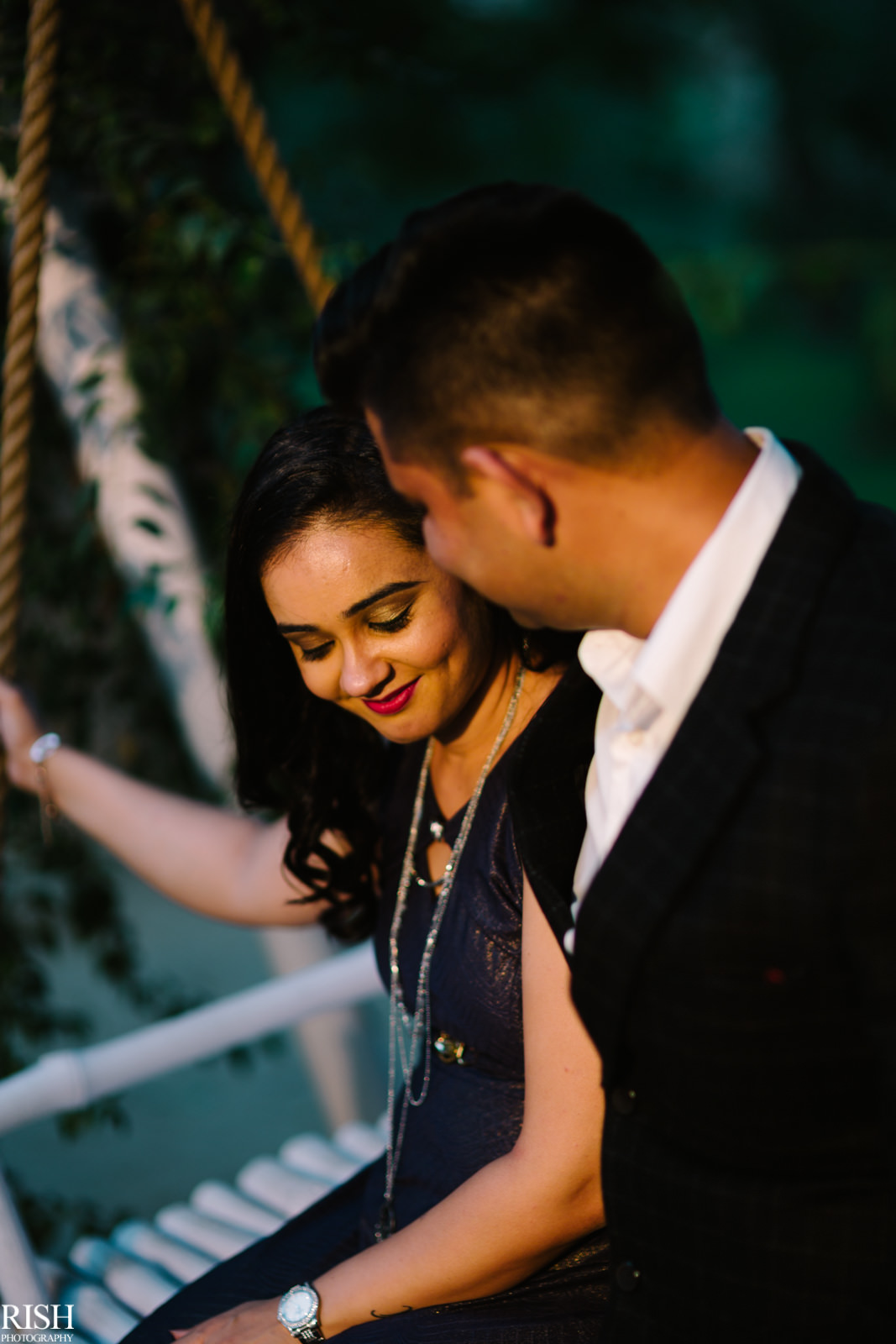 The swing is always a cool edition in the wedding shoots!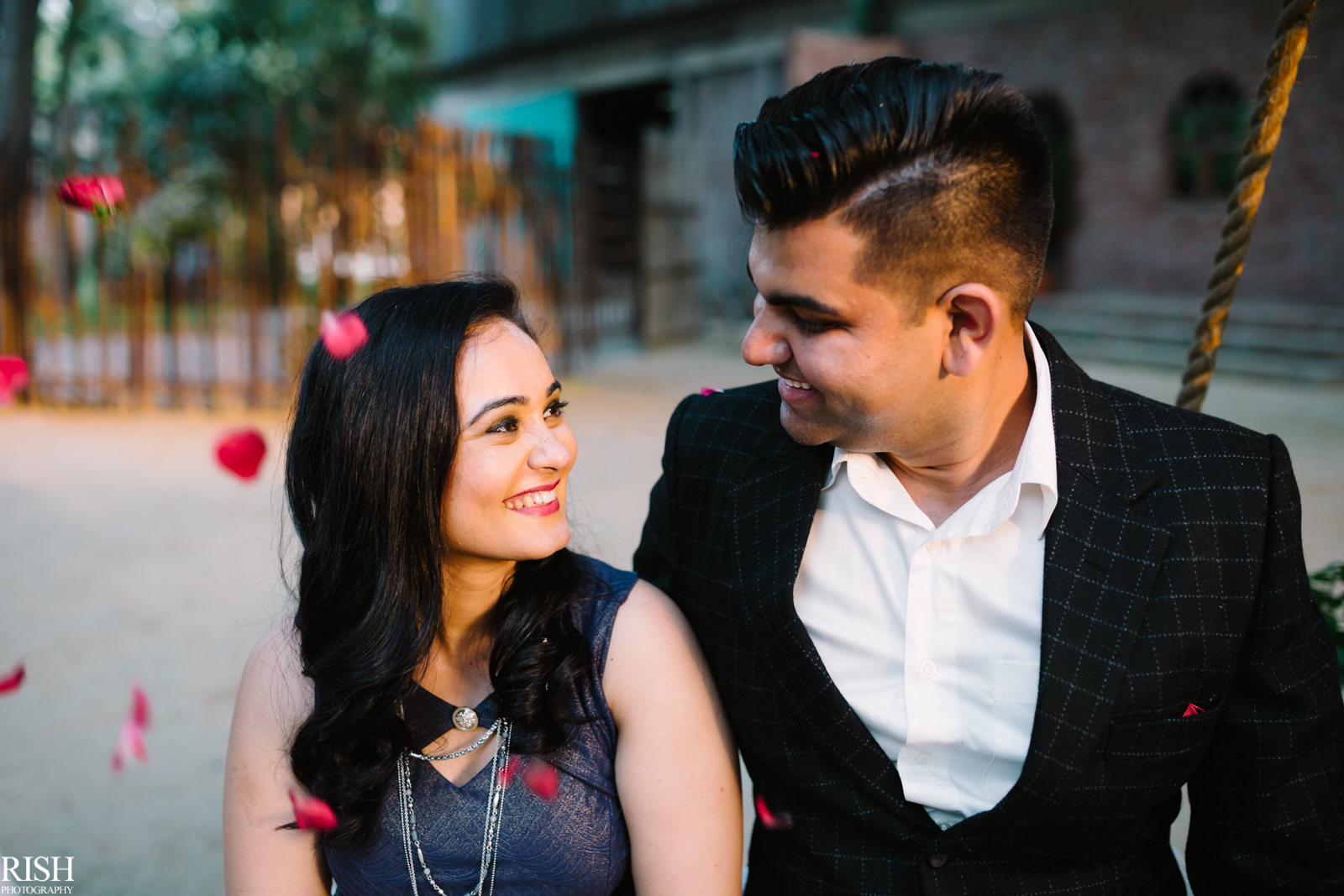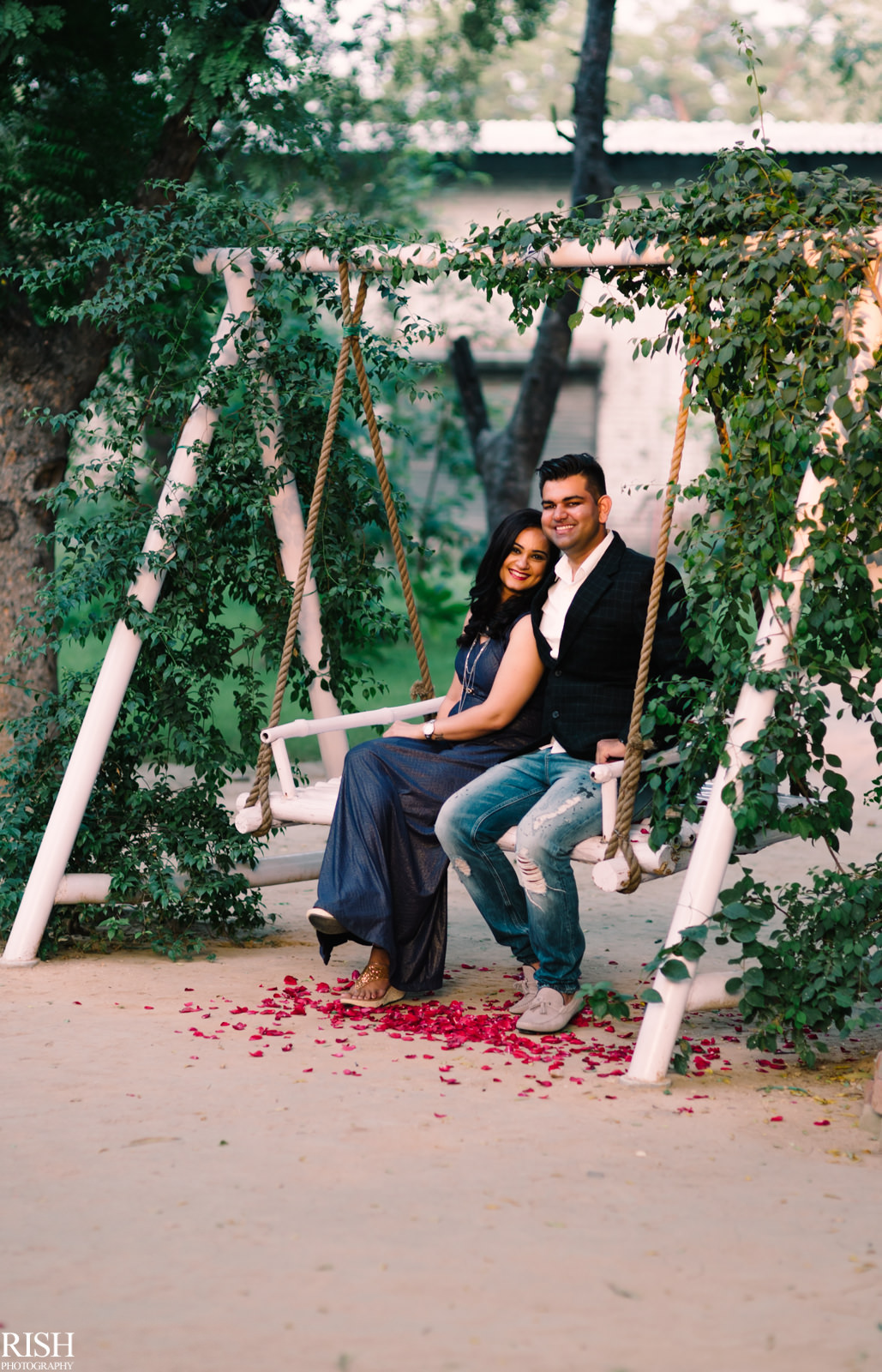 And when you just thought it'd be over, I noticed this Bollywood Themed and graffiti painted wall while walking around the venue. A still from mughl-e-azam movie still in the background and our pre wedding couple in the foreground? Sounded like a plan!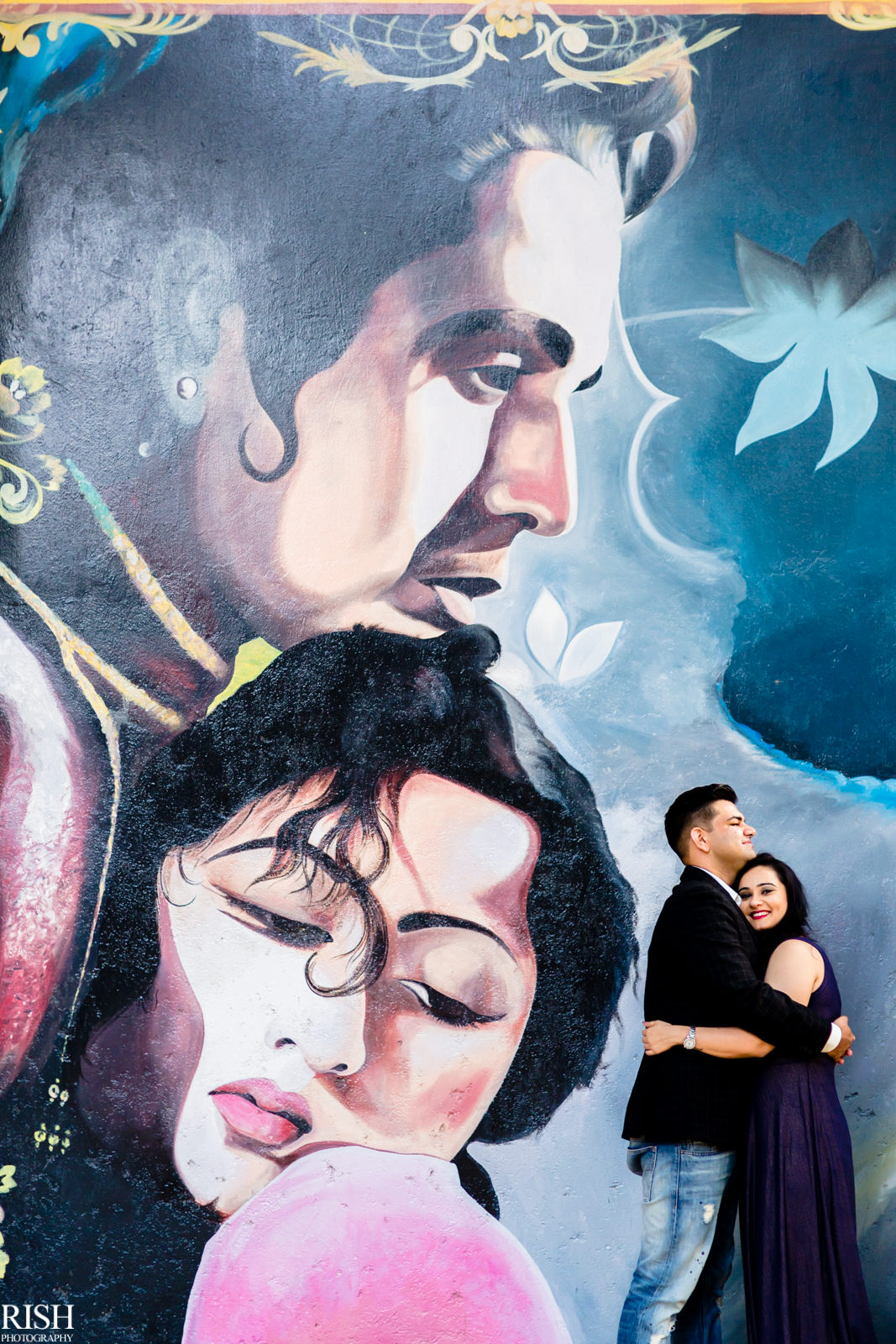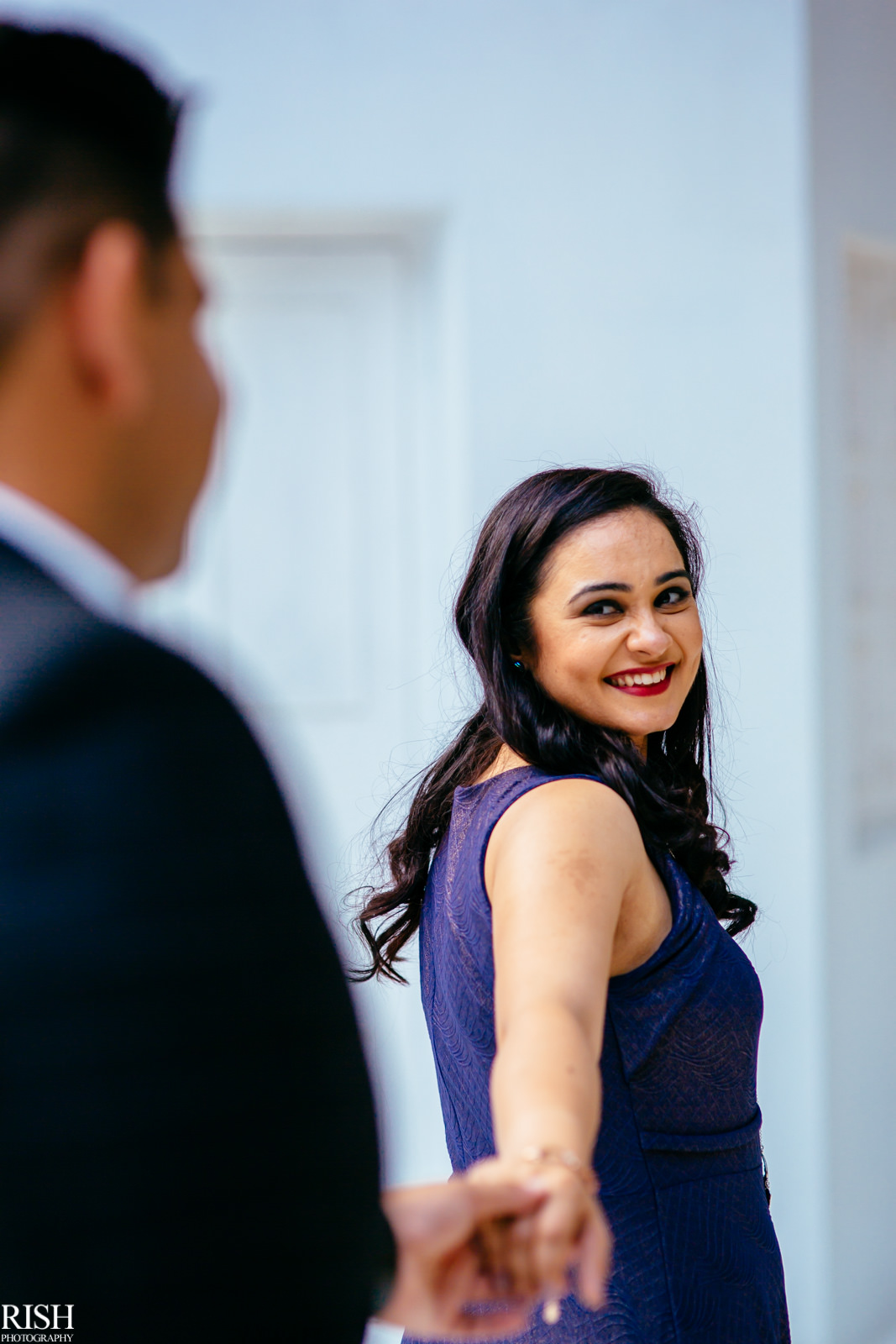 And then we decided to again, change the set, change the mood and change the vibe. Since I had done a lot of experiments with the props earlier, it was time to do some experiments with lights and shadows.
Since photography is actually defined by lights and shadows, experimenting with them in any wedding photography related assignments excites me. Everybody knows how to use light or take great photos when the light is enough. But shadows is a double edge sword. If you use them correctly, it can create lot of drama in your pre wedding photos. If used wrong, the whole thing can fall like a house of cards.
Couple that with some emotions, and you get photos like these which end up being the phone's wallpaper of every couple from their pre-wedding shoot.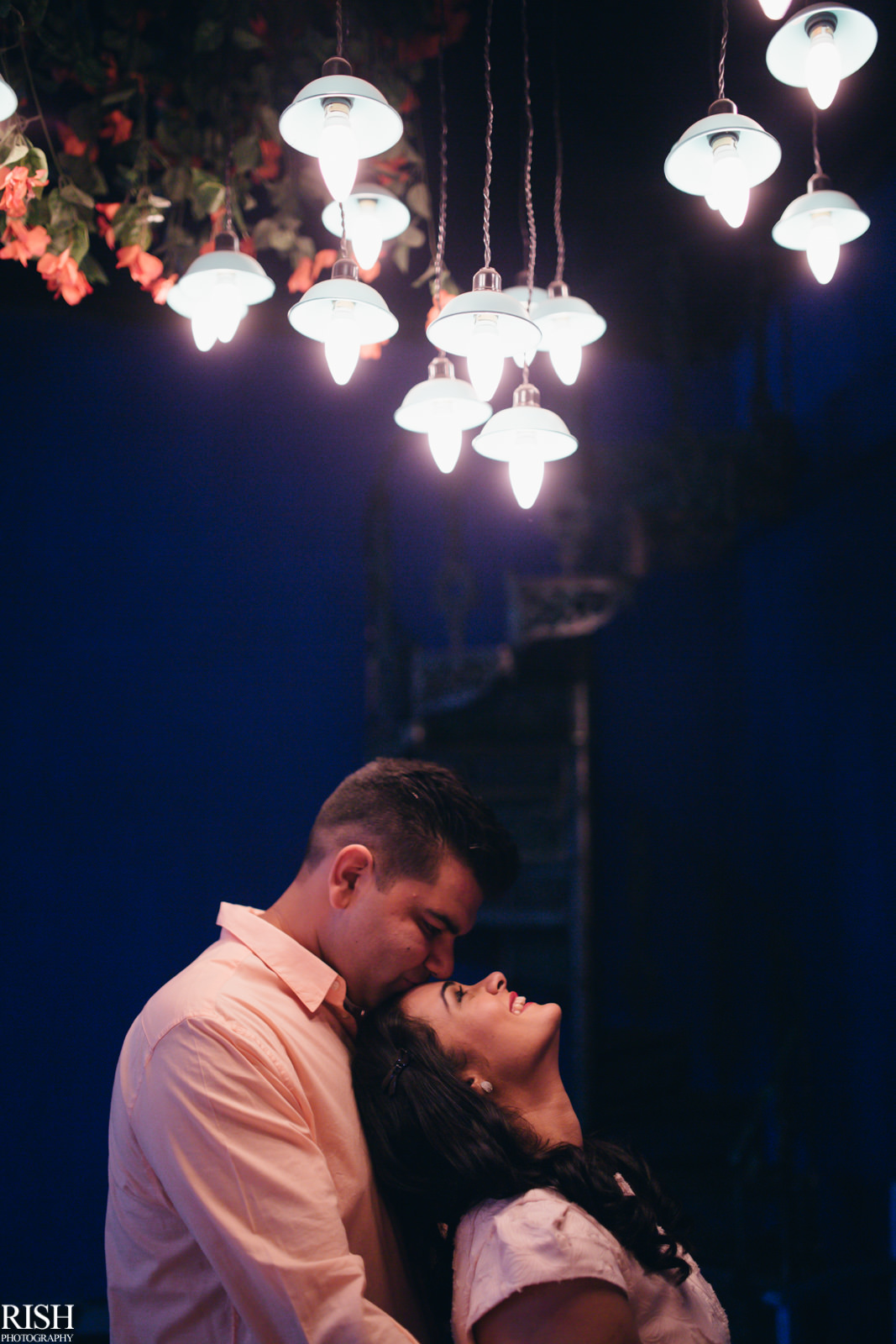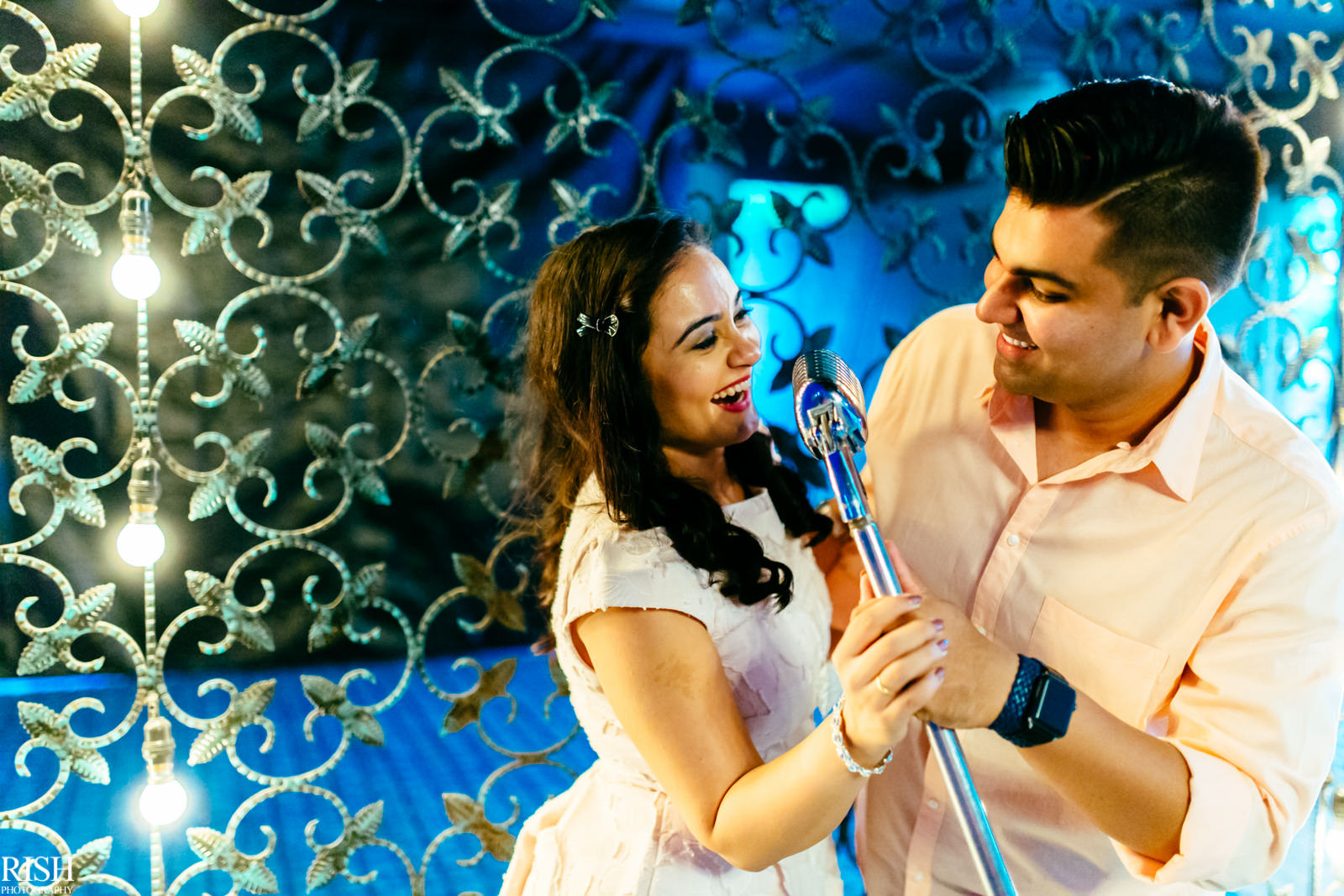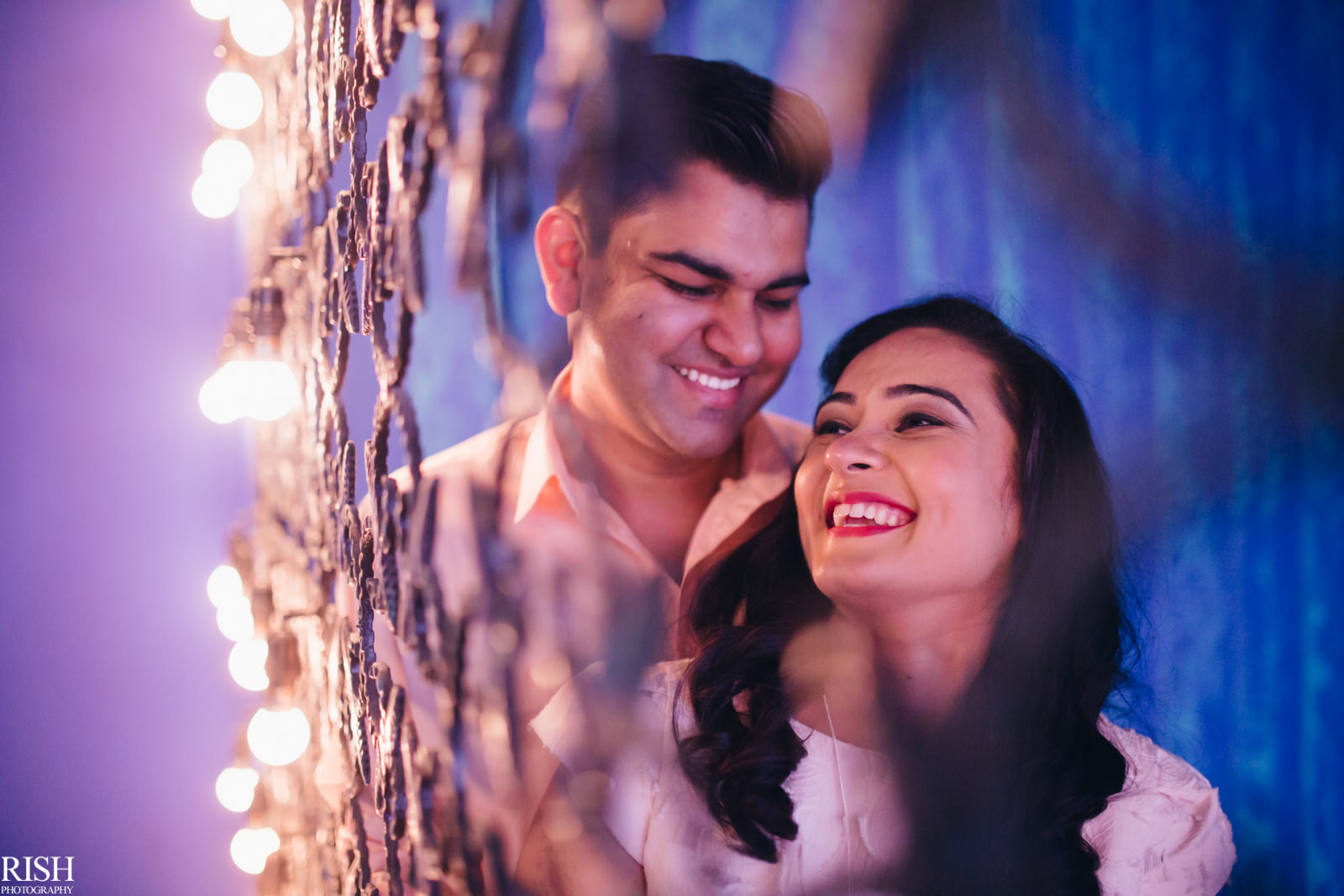 And that was Hitender & Megha's intimate pre wedding shoot from New Delhi / Gurgaon India. I had a lot of fun working with them and I can't wait to be their wedding photographer again at their upcoming wedding :)
If you're also looking to get your pre wedding shoot in Delhi, Taj Mahal, Leh-Ladakh or anywhere else in the world for that matter, be sure to contact us below.