Leh - Ladakh Pre Wedding Engagement Shoot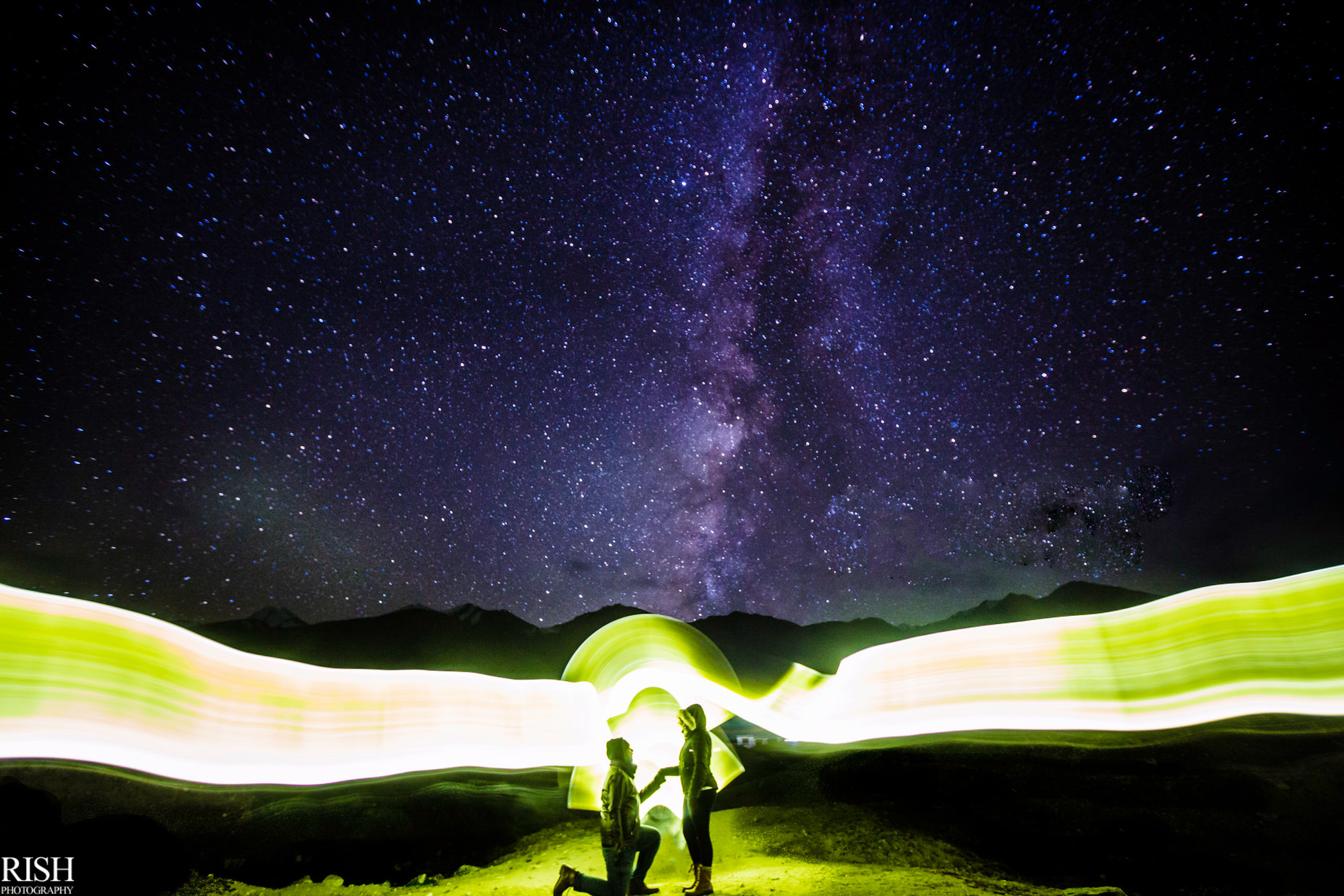 Kashmir. The name is itself sufficient to give you that (not) warm-fuzzy feeling of just packing your bag and go. So when Vidit & Aparna, two globe trotters themselves tossed me this idea of having their pre-wedding shoot in Ladakh, I was equally excited as I was scared. Excited because I knew there can be no better place in India to be for a shoot and scared because I did not know how our bodies will react to the insane altitude and climate of Leh. Lots of sleepless nights of planning later, we found ourselves flying to this destination of dreams. Let me take you through our journey.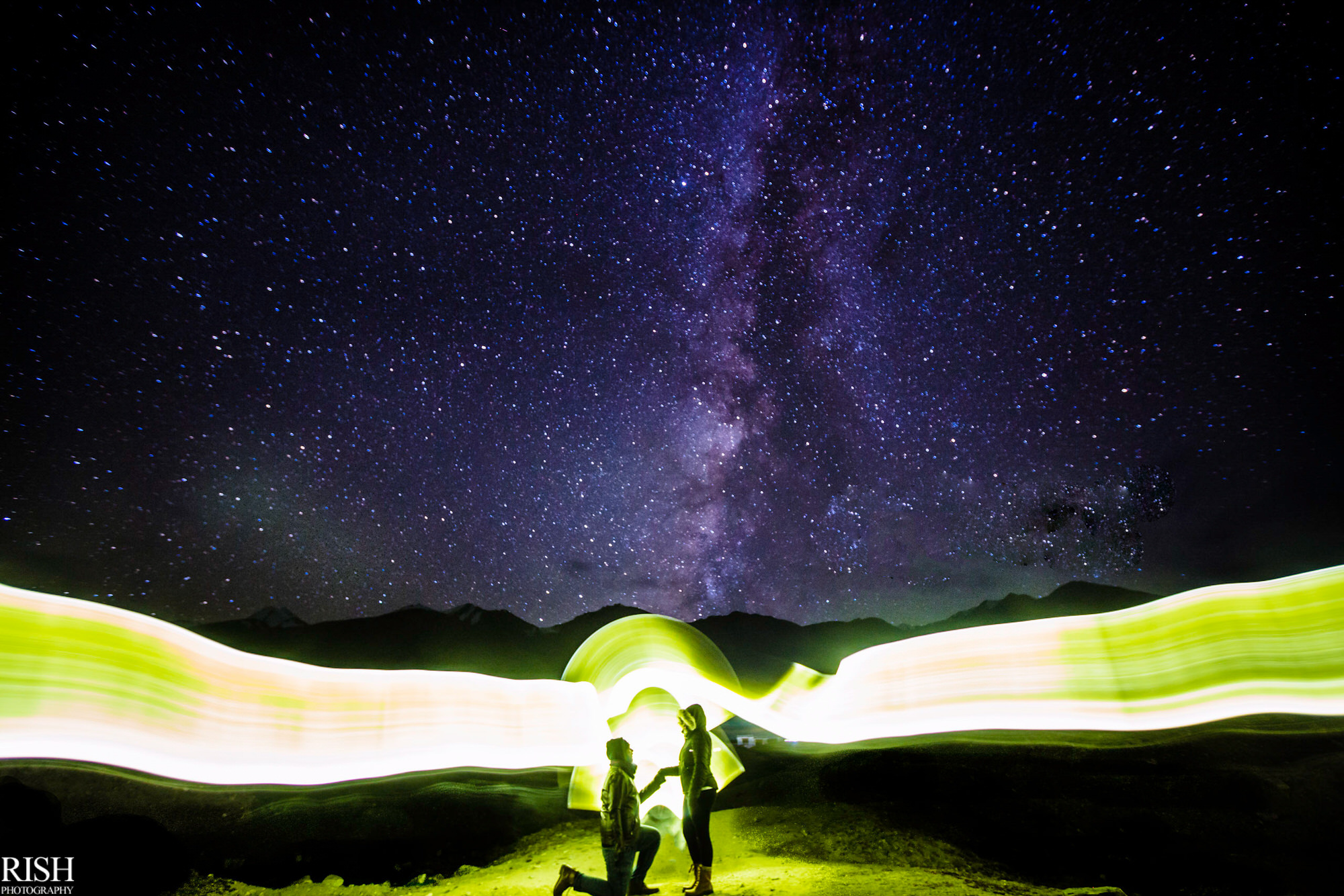 This is a real picture. No photoshop involved. Promise 
Here's how it was made
For those who are planning to have their pre wedding shoot in Leh - Ladakh, let me tell you a little geography. It is like a triangle.
Vertex 1 is the city near the airport where you'll be landing. You have to take 1 day complete rest on the same location so that your body get acclimatised to the altitude.
Vertex 2 on one extreme side is Nubra Valley. It takes about 7-8 hours of drive from the city to Nubra (also called Hunder) valley
Vertex 3 is the Pangong lake, on the other extreme end. It again, takes 7-8 hours of drive from the city to reach there.
Be mindful that you should only drive during the day and totally avoid during the night time for everyone's safety. So if you account for the minimum number of days required to get a pre wedding shoot at Leh-Ladakh done, the calculation would be:
Day 1 - Land in Leh
Day 2 - Rest
Day 3 - Spend time travelling to either Nubra or Pangong (8 hours journey)
Day 4 - Shoot at that location
Day 5 - Travel again for another extreme end of the triangle (8 hours journey)
Day 6 - Shoot at that location
Day 7 - Head back to city and flight back
So, you have to at least keep 7-8 days if you want to get a good pre wedding shoot. Also account for unavoidable circumstances like the car breaking down, getting stuck, someone falling sick (always carry an oximeter, an oxygen cylinder and demux tablets with you) and other factors out of your control while planning the shoot. This is real adventure.
Let's get back to the shoot now: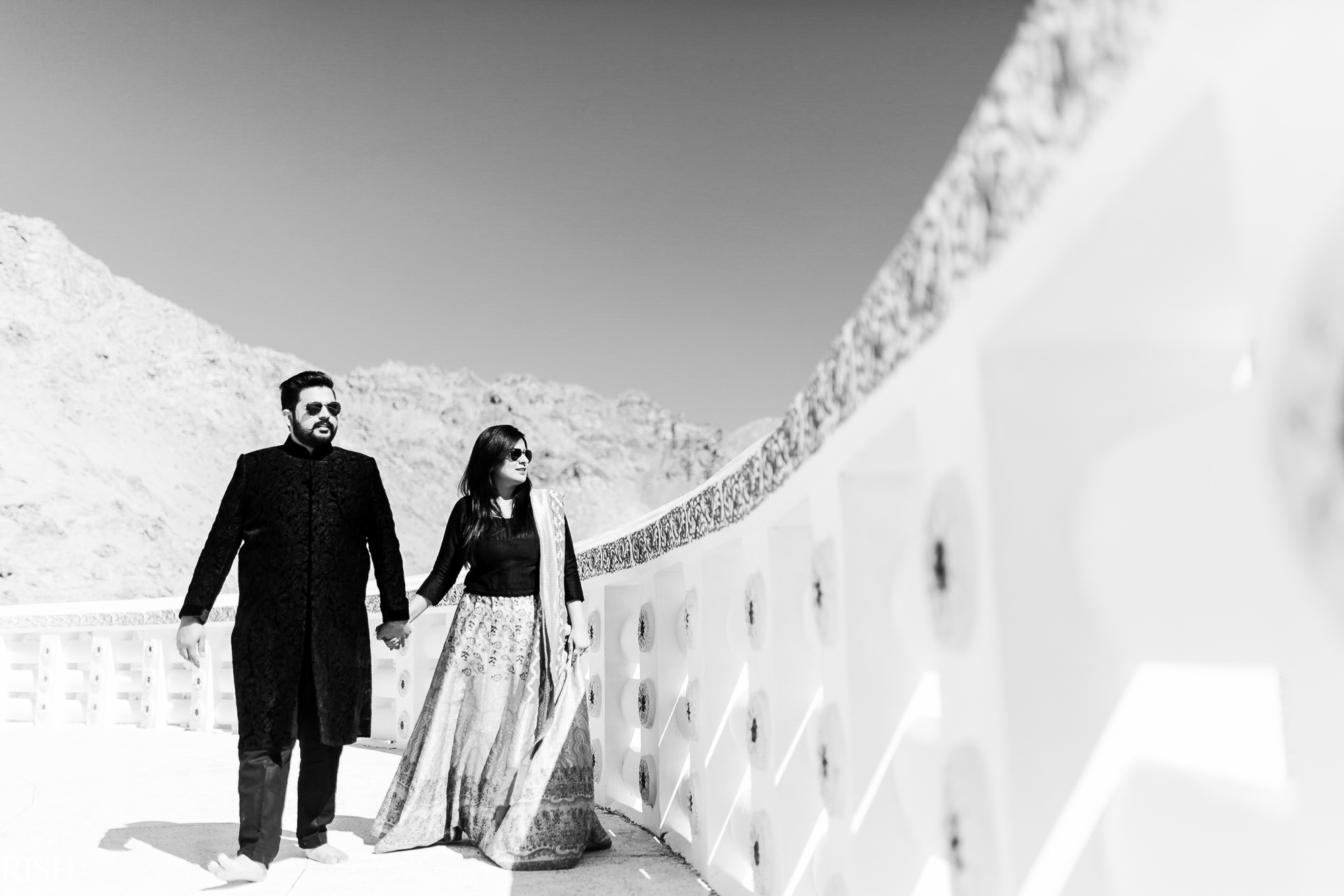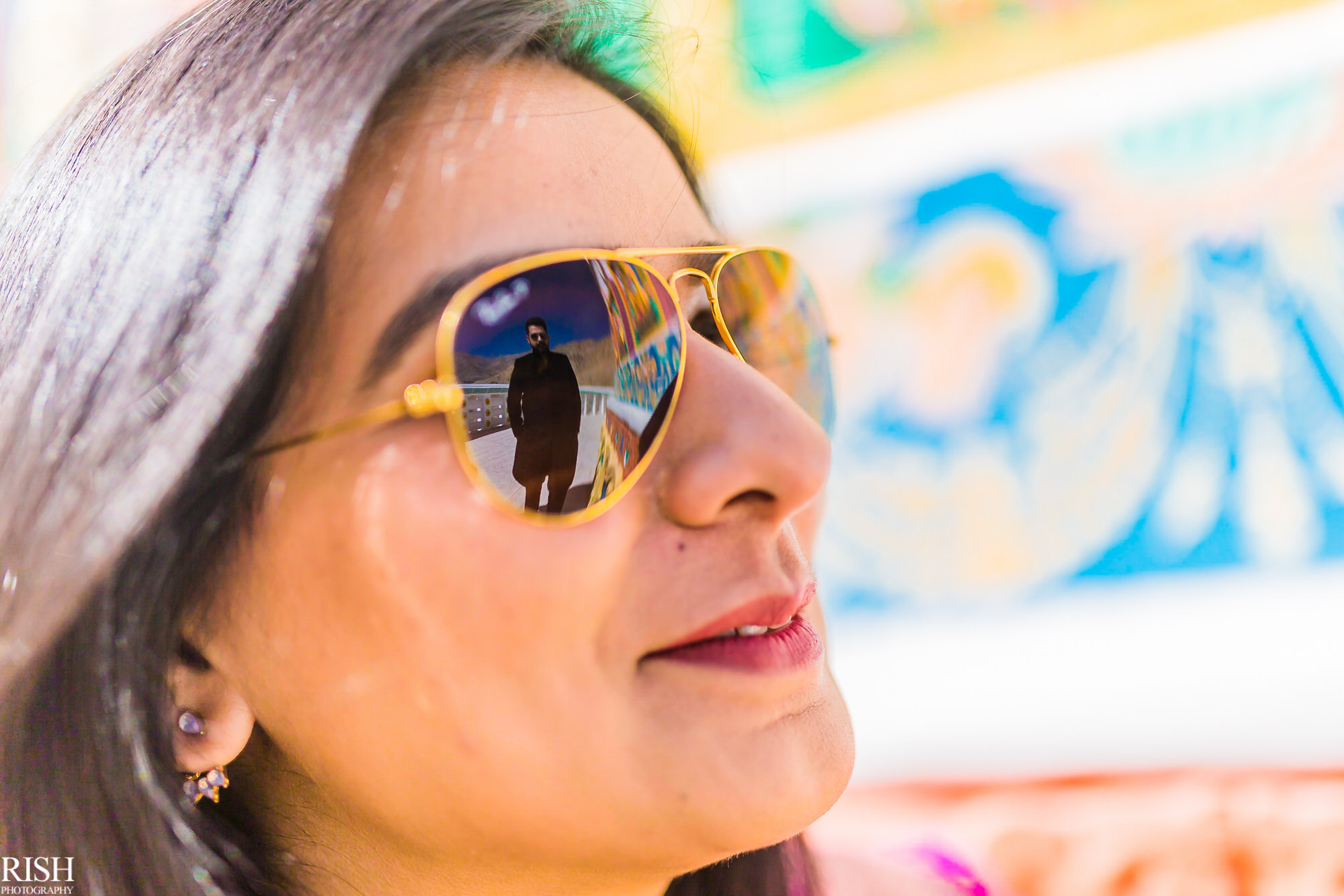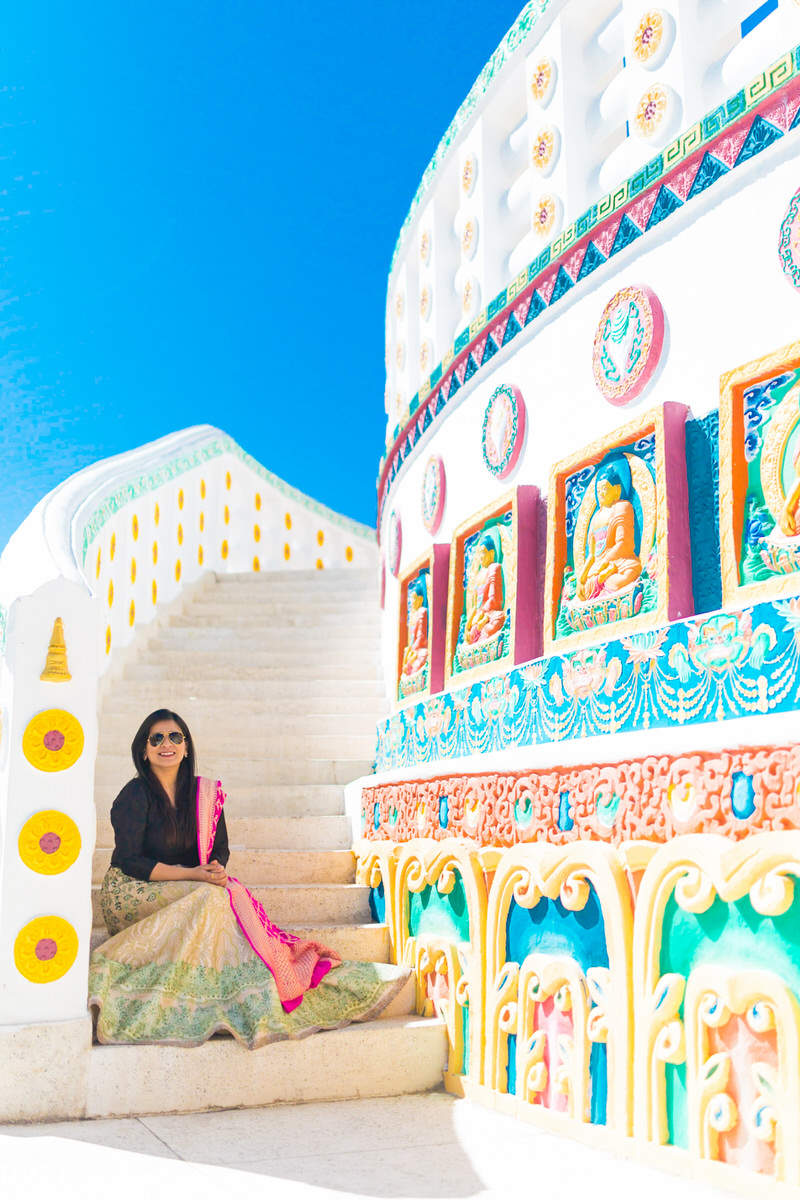 Getting some rest afterward, we head to the famous Magnetic Hill.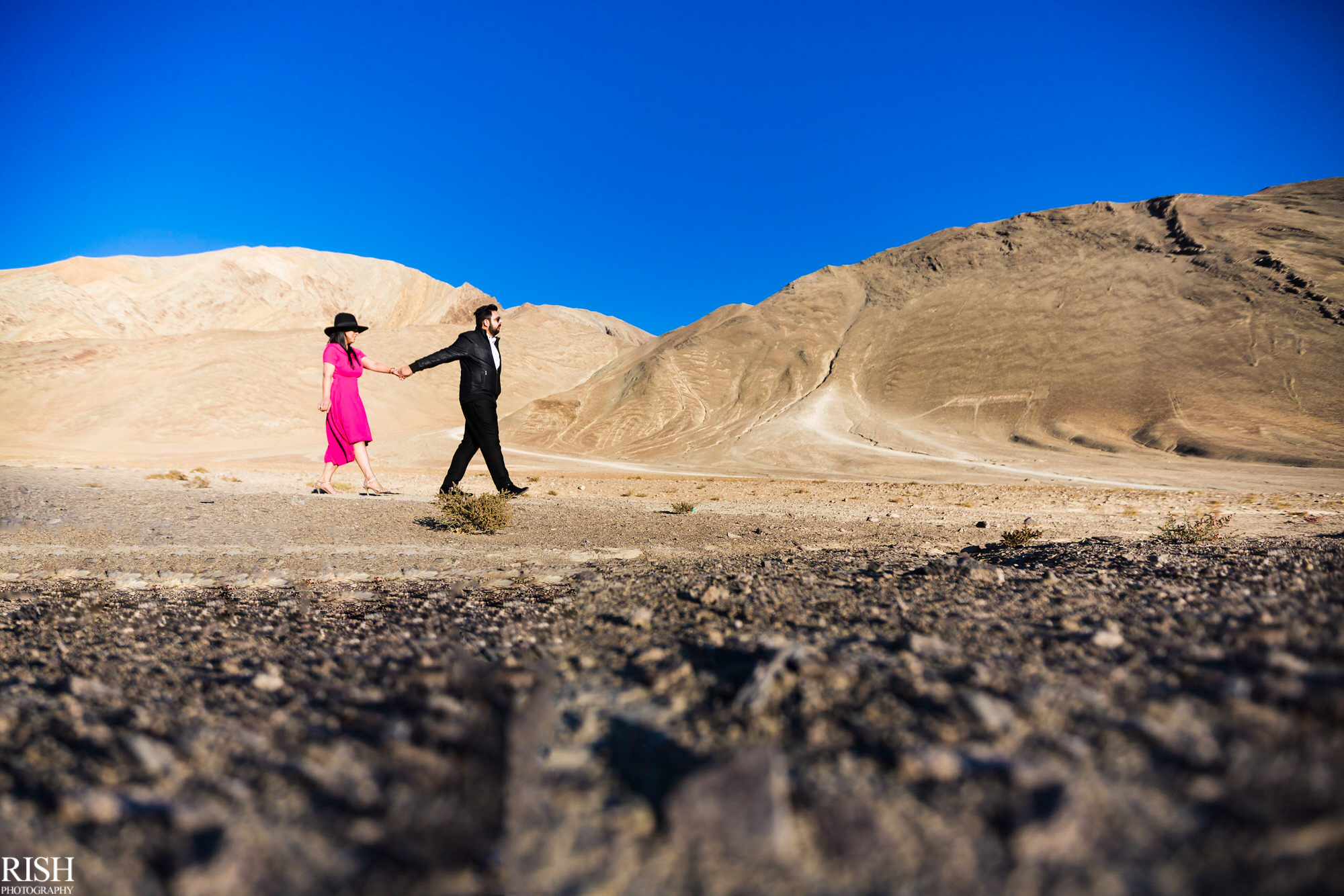 Huge mountains, barren land, sun shining brightly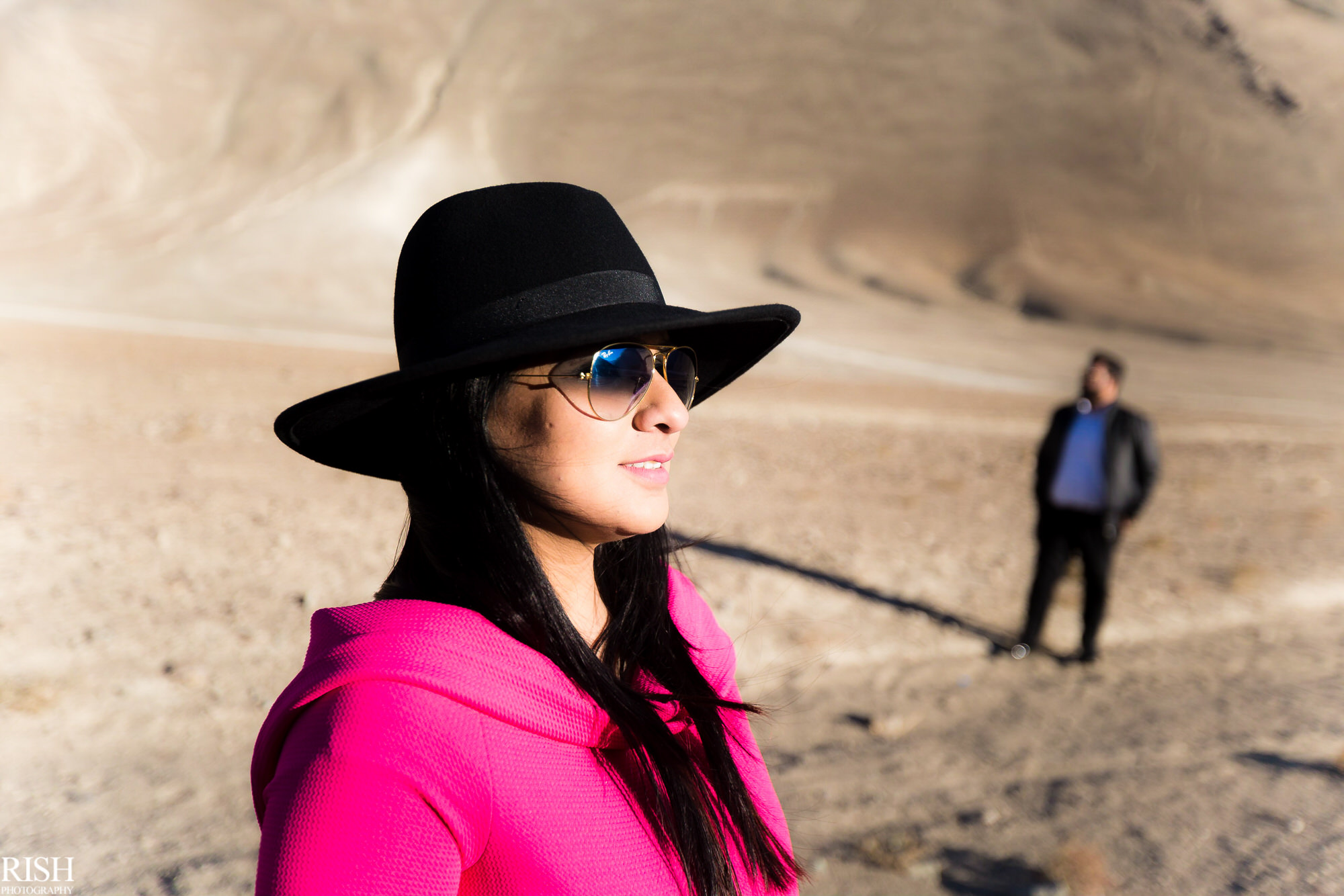 The wind was insane and that's not necessarily a bad thing in photography 😀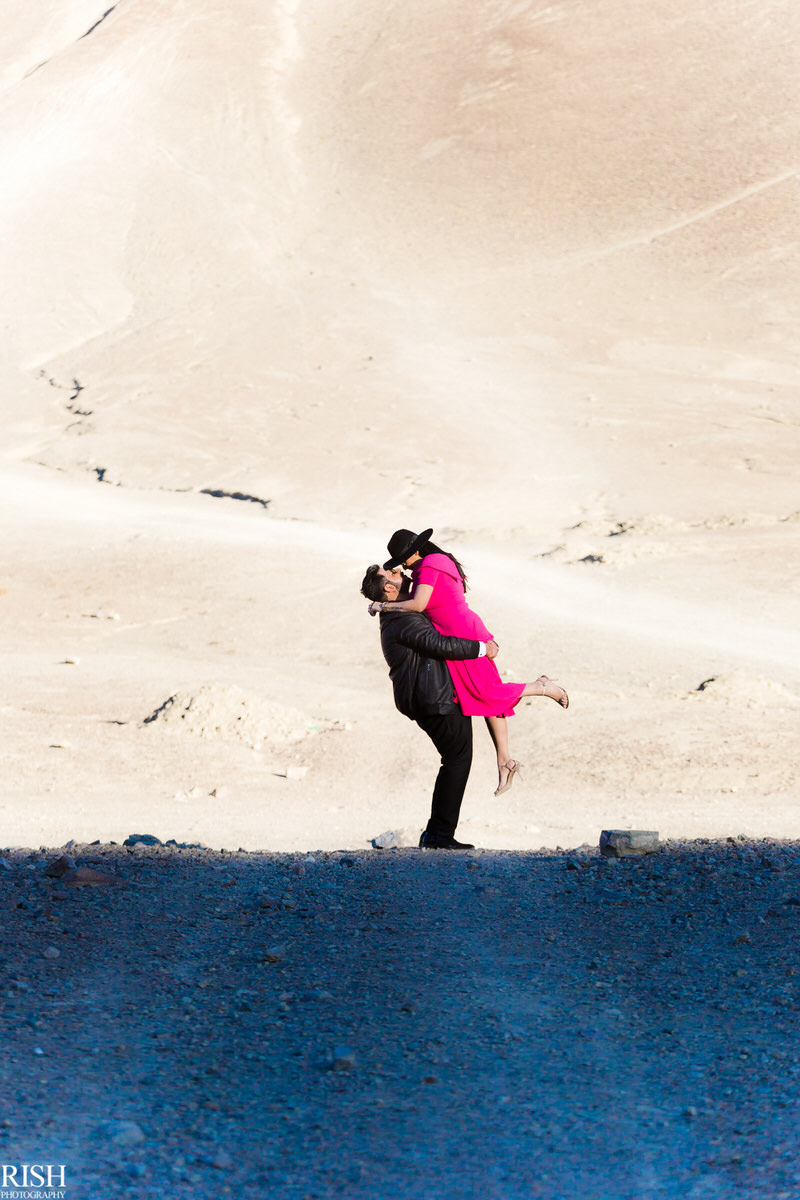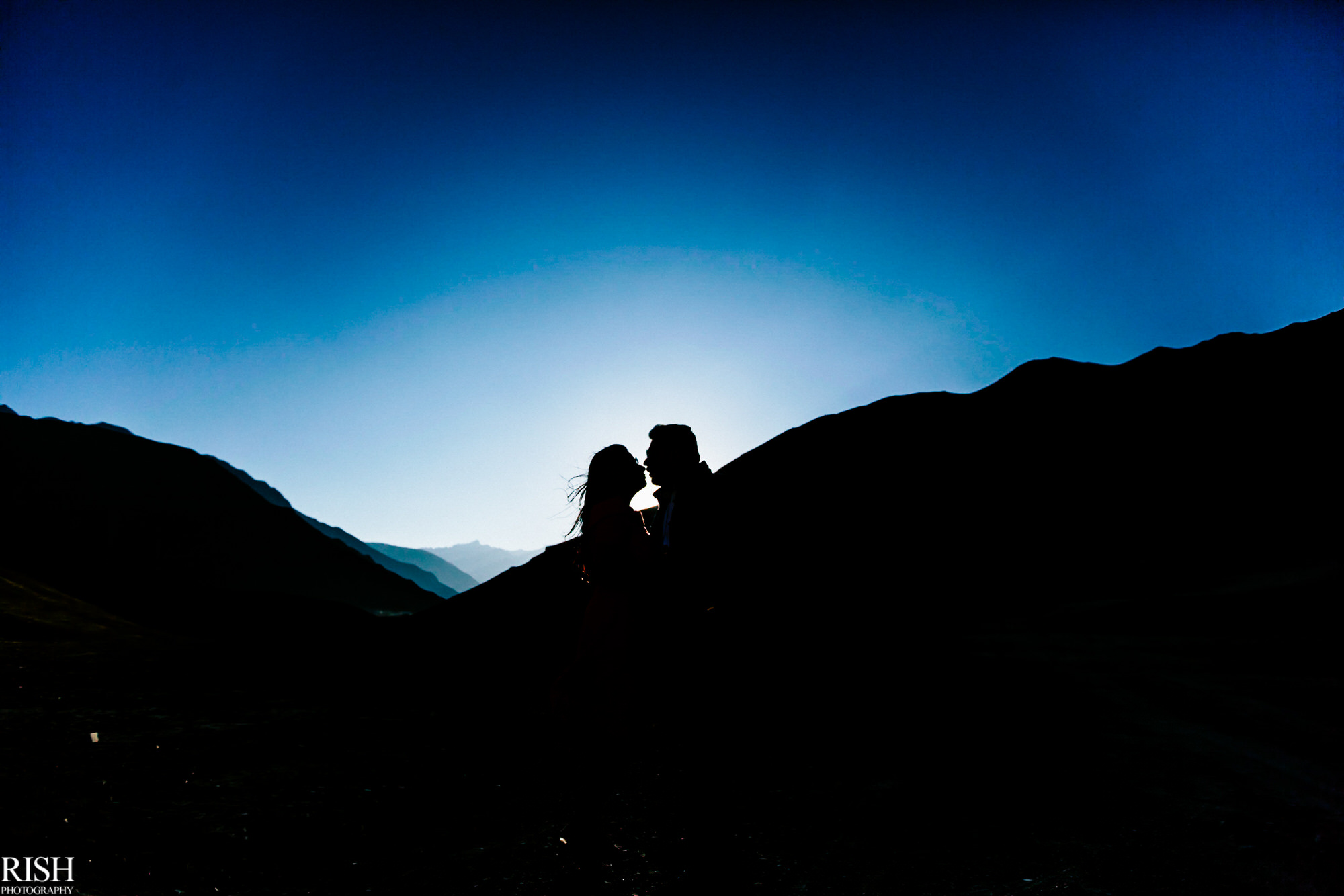 The sun was setting fast so we had to make use of every light ray possible!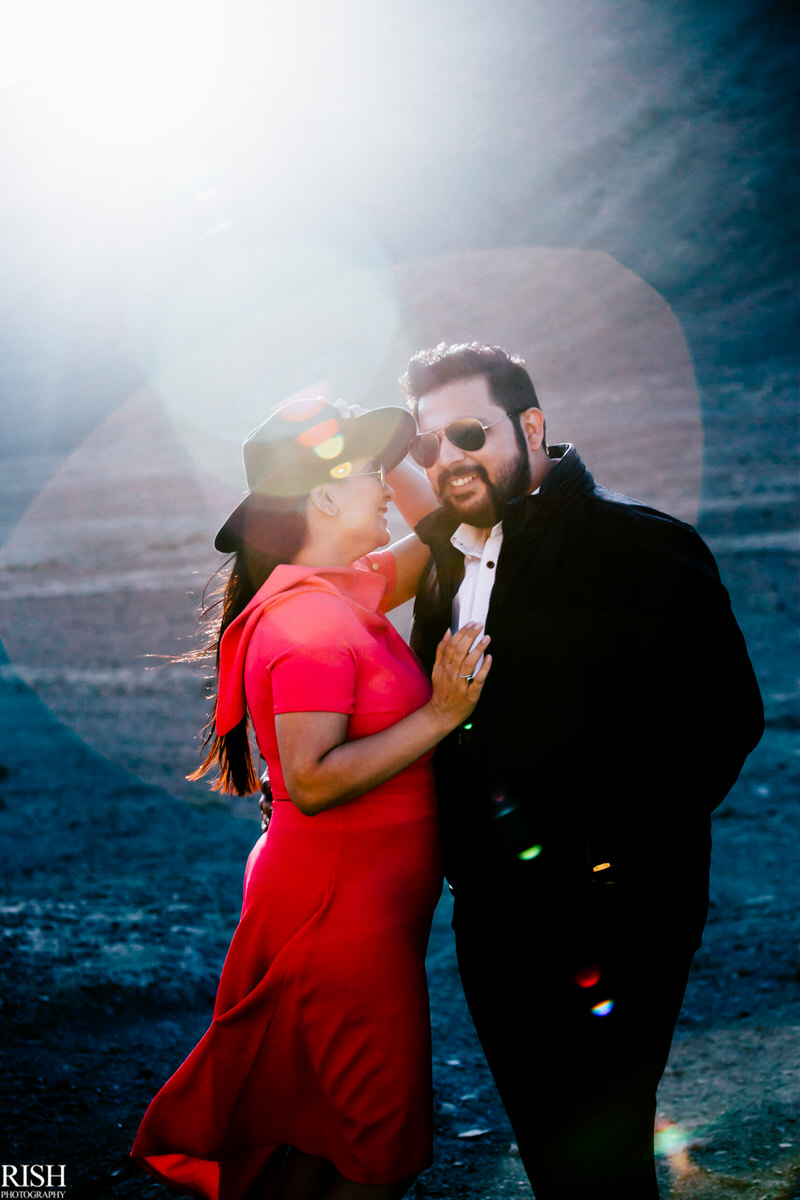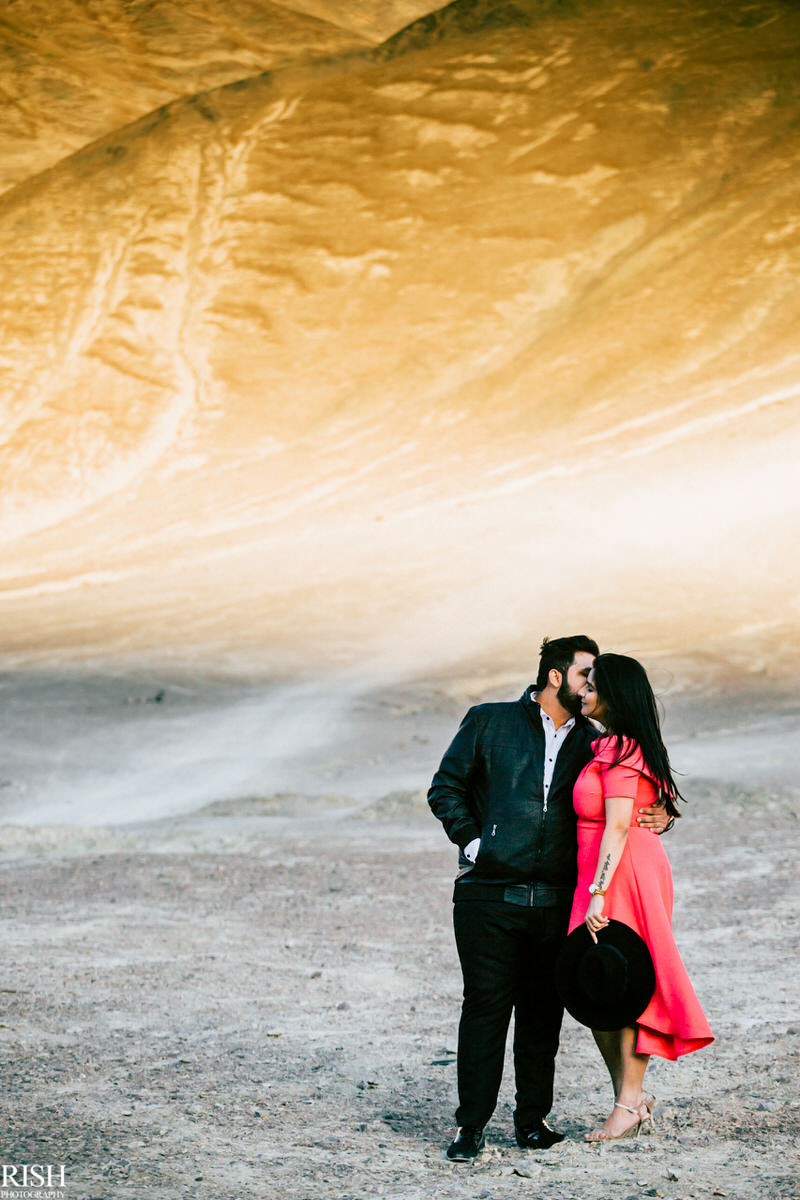 We felt we the first humans to land on Mars! But even there, we'll make epic photos 😉 That combined with the limited amount of oxygen levels was enough to make everyone tired. We went back to get some rest as next day was reserved for taming the world's highest motorable road & the changla pass!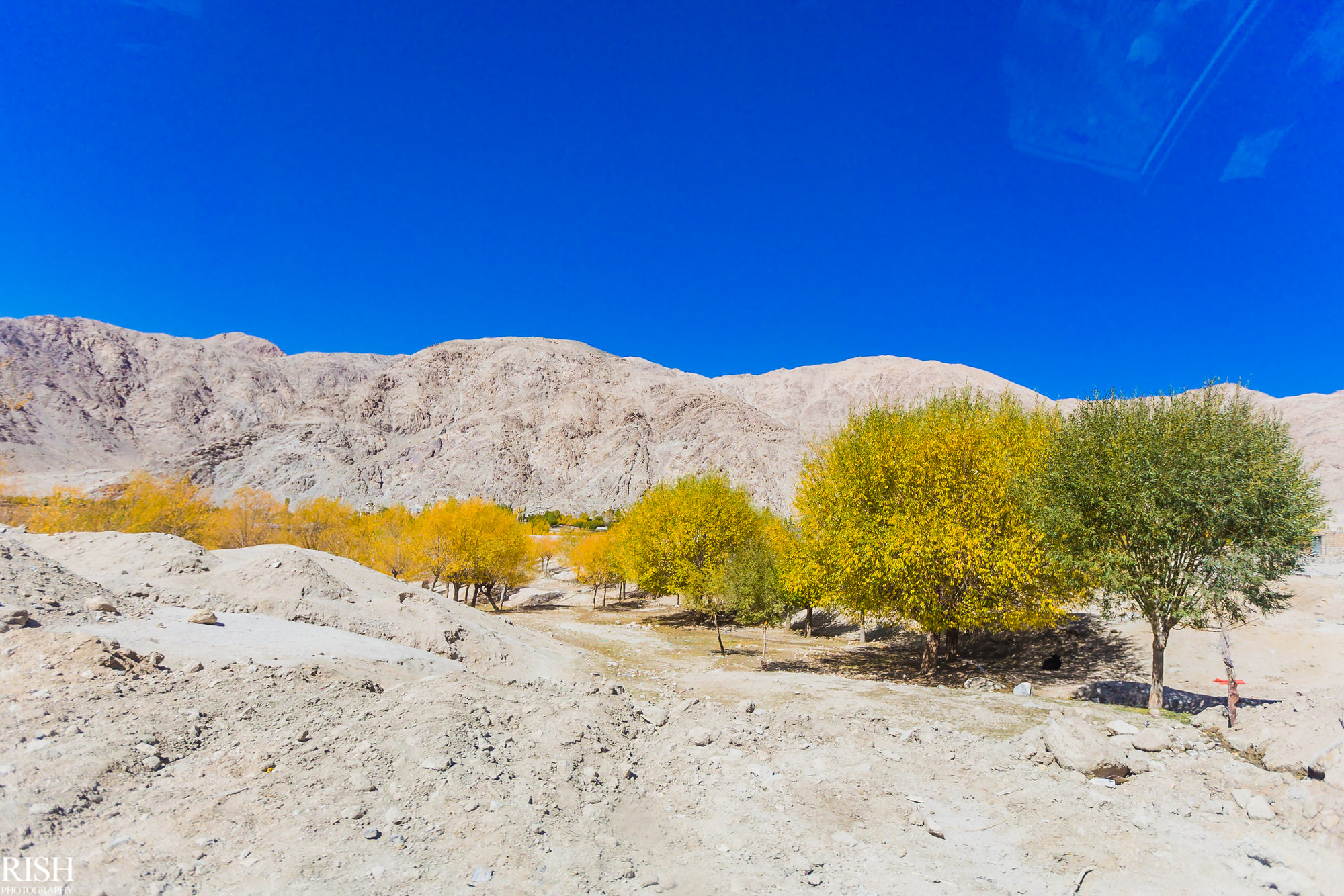 Good morning from the road to Khardungla Pass! Every single sight along the way was a picture in itself. How could we miss the chance to get some wallpapers? 🙂
 And we were there at Changla pass.
It was an incredibly tough terrain and it was impossible to even stand there because of the bone-chilling winds and the scarcity of oxygen in the air. Imagine the Indian Army soldiers who guard the homeland in such terrains every single day.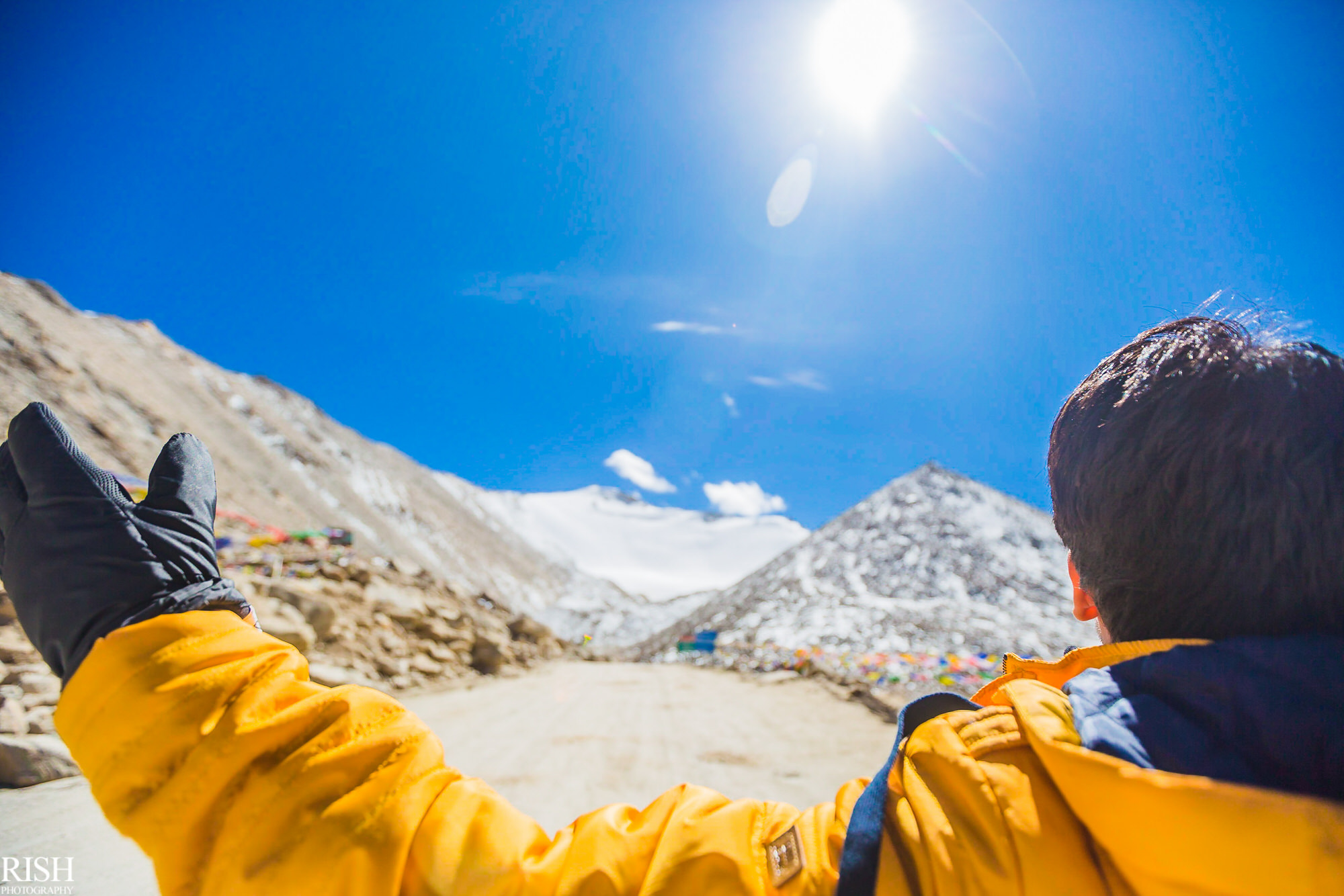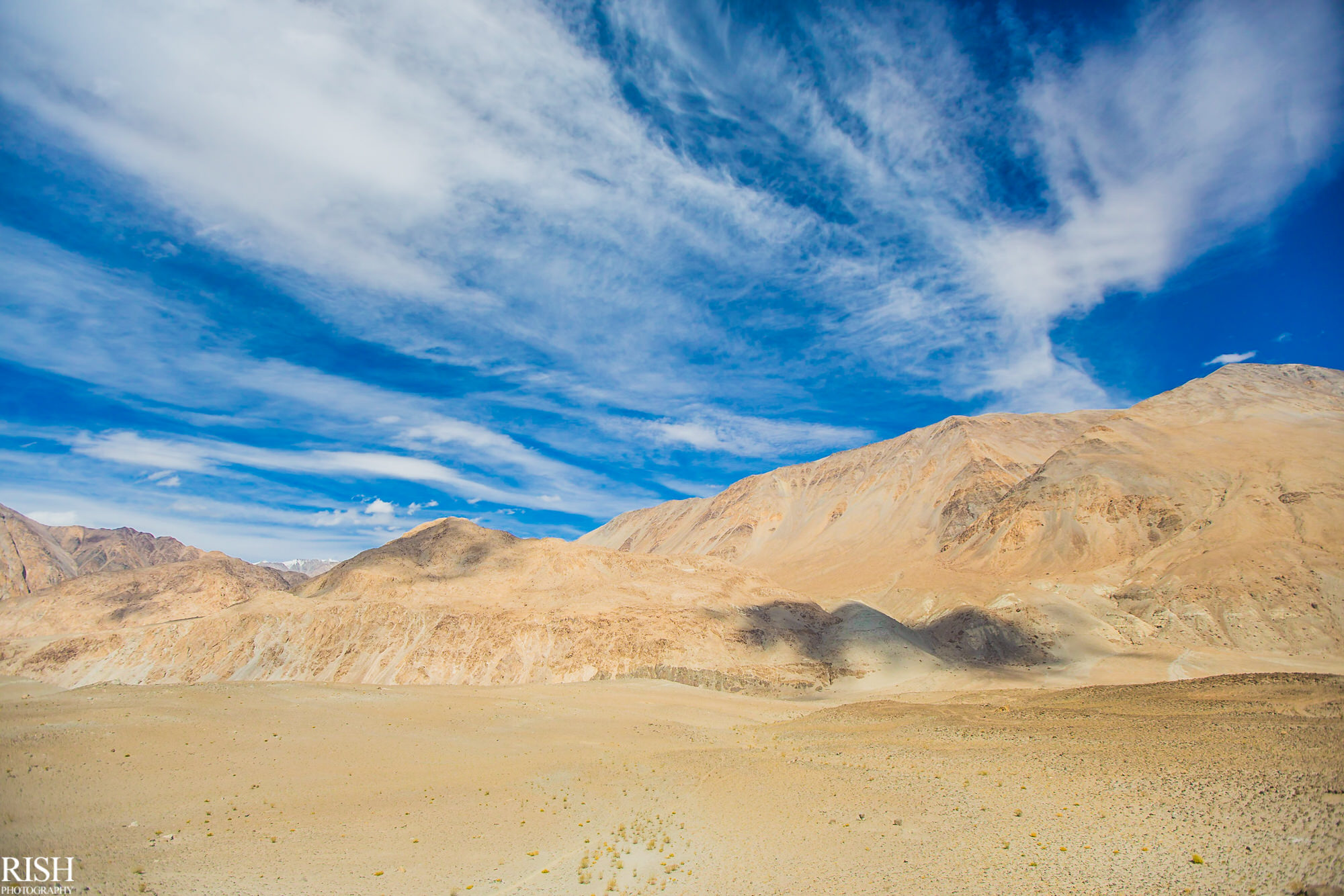 And then we reached Khardungla! The highest motorable road in the world!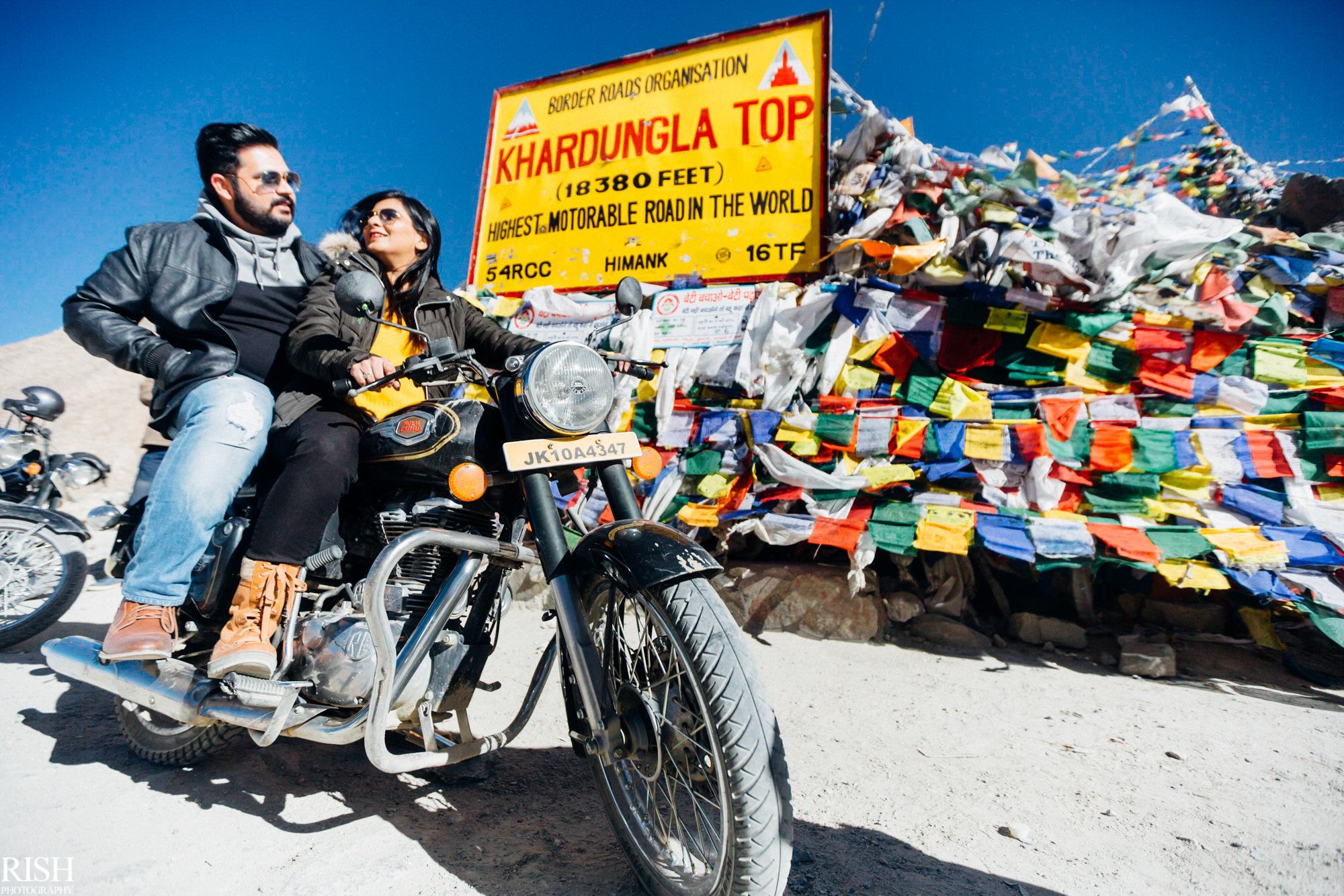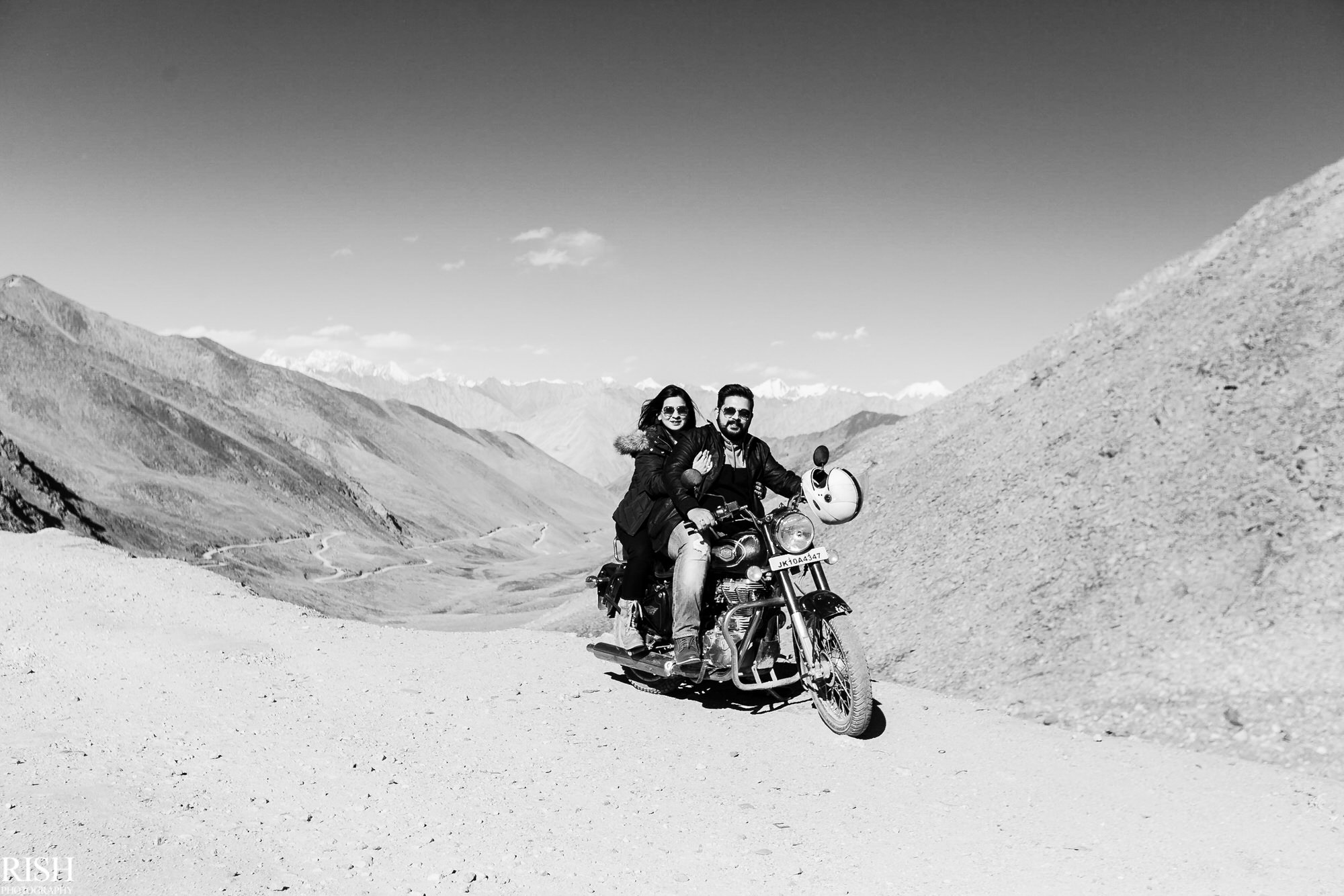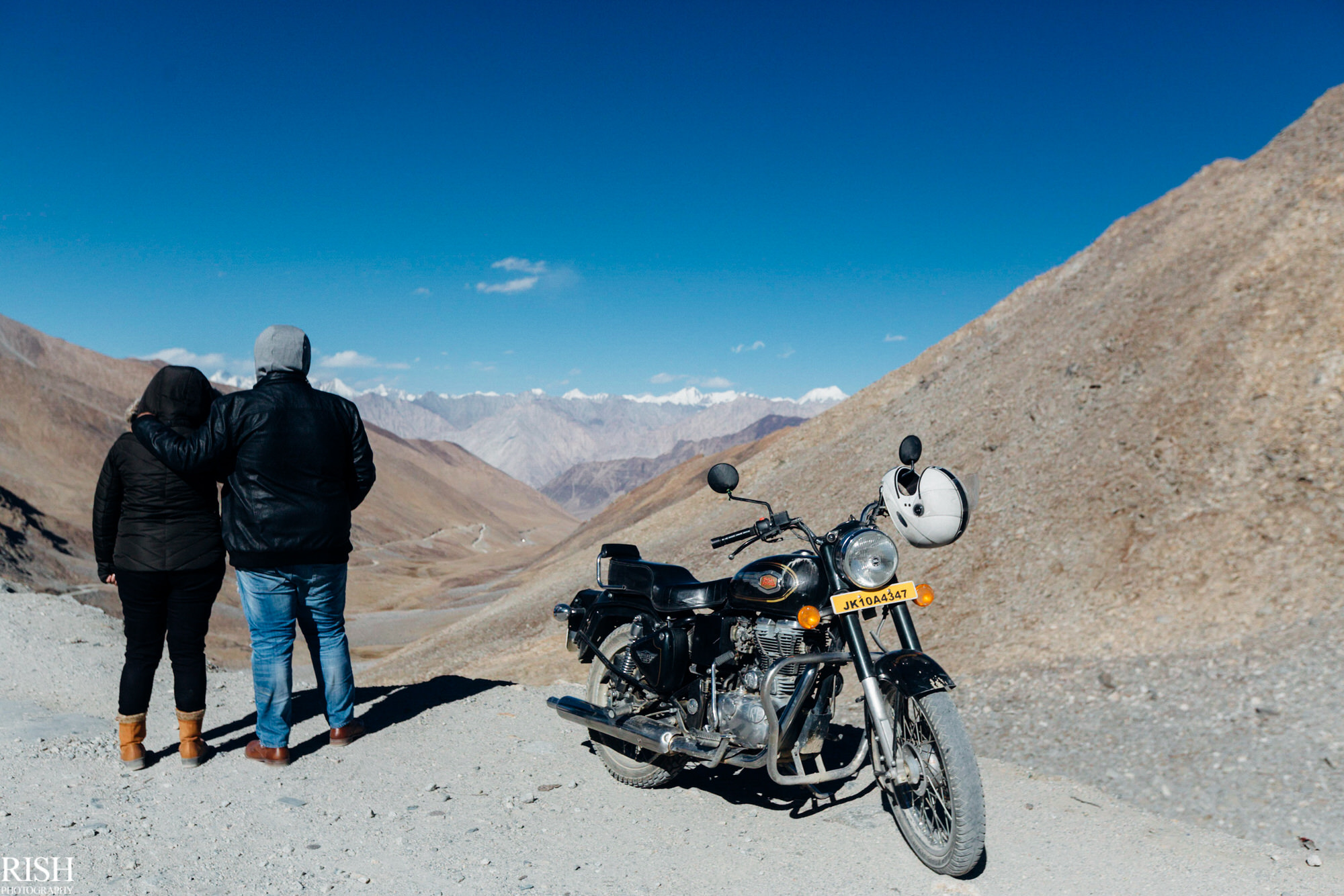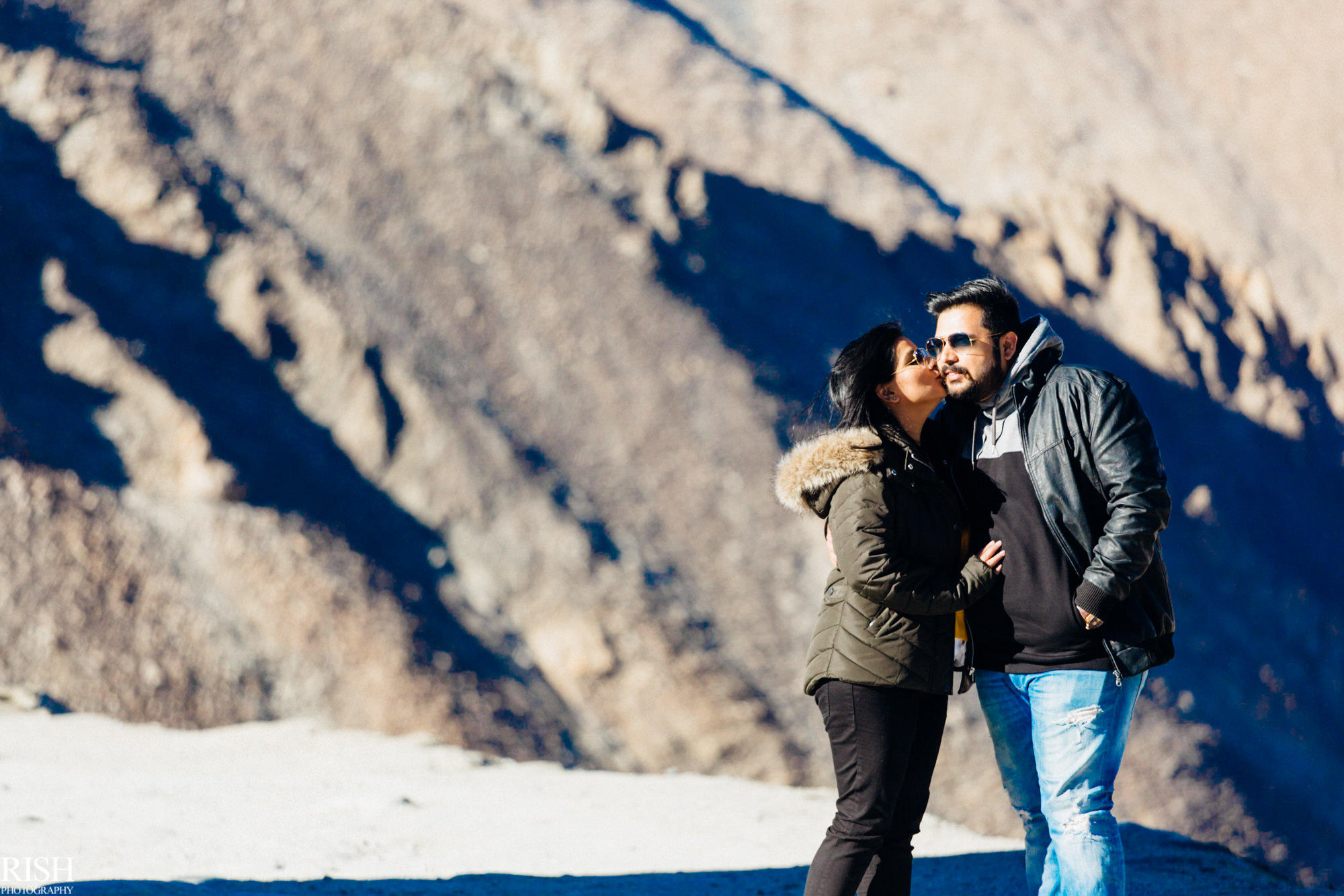 The climate & the chilling winds allowed us to take limited photos there. Before it can hit any of us, we wrapped up and came back for our next part of our journey. This one was also going to be my favorite part 😀 The next morning, we started our journey to the beautiful Pangong Tso lake. Everyone warned us that it's too cold there and you'll proabably not find a place to stay, but we went on regardless. How can anyone go to Leh and not to Pangong Tso!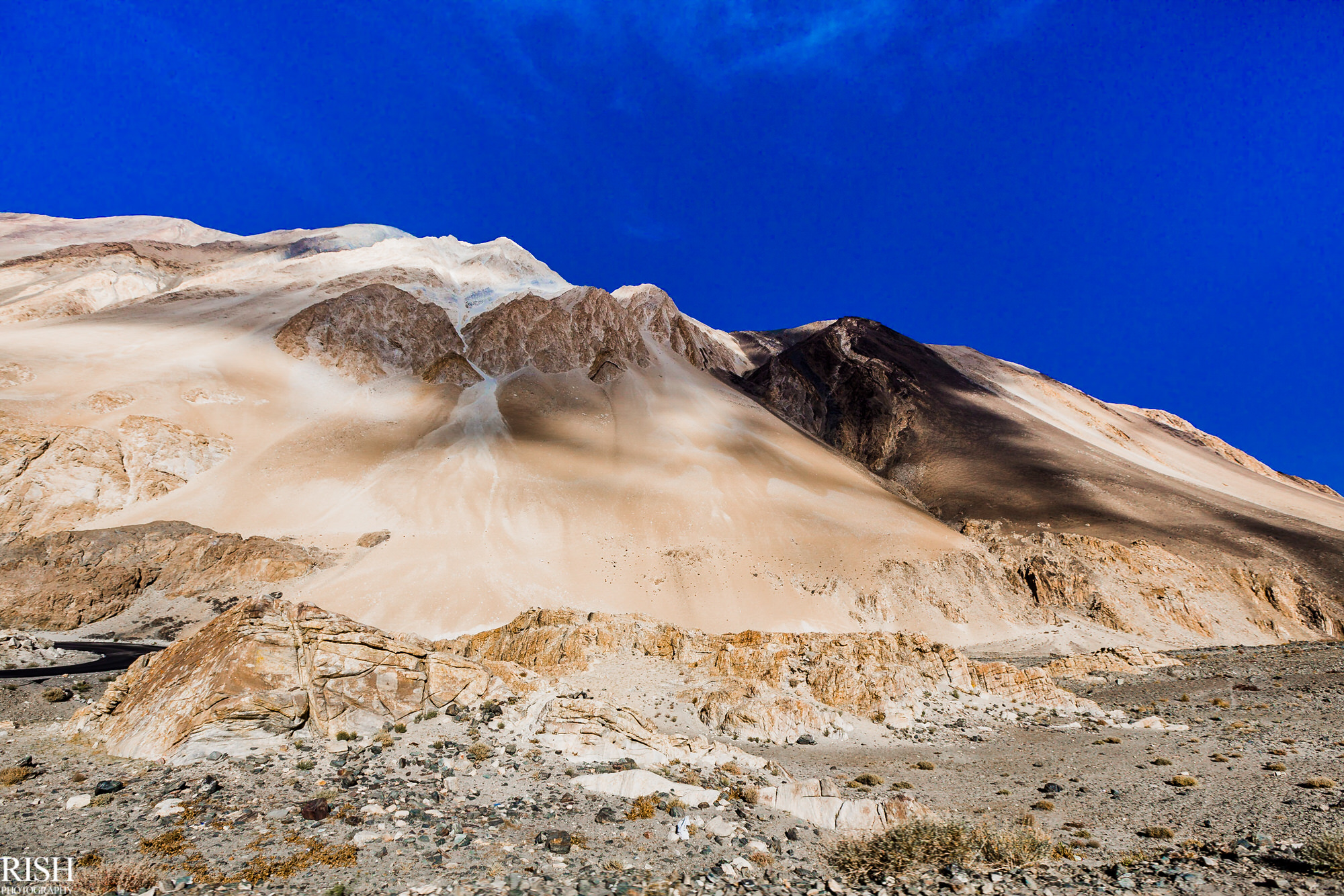 And there we were. The serene blue waters of Pangong Tso. No photograph can do justice to what you feel when you first see it.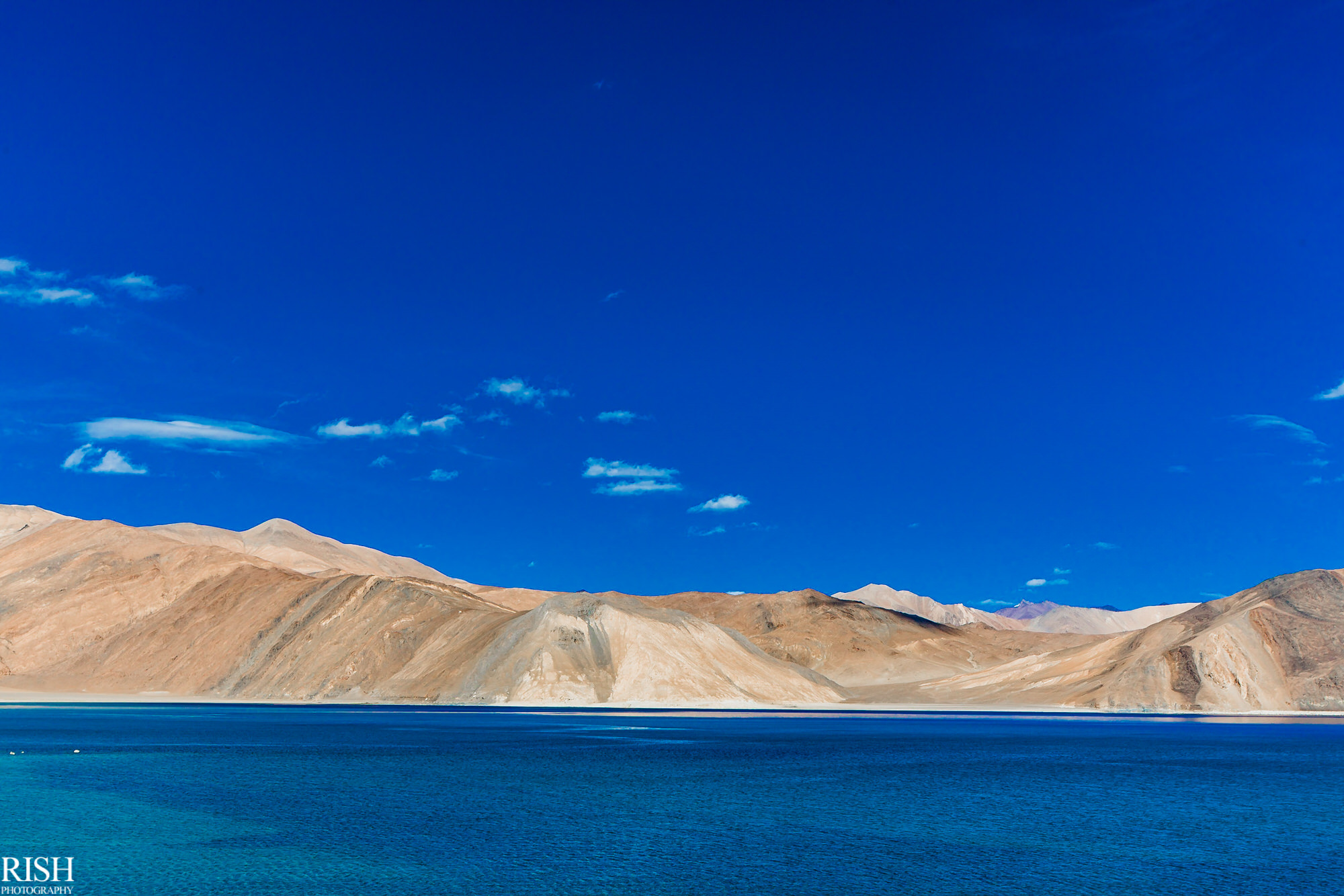 We were to shoot here the next day. I could write a nobel prize winning research paper if I can pen down the calculations going on in my mind that time, in hopes of getting everything right next morning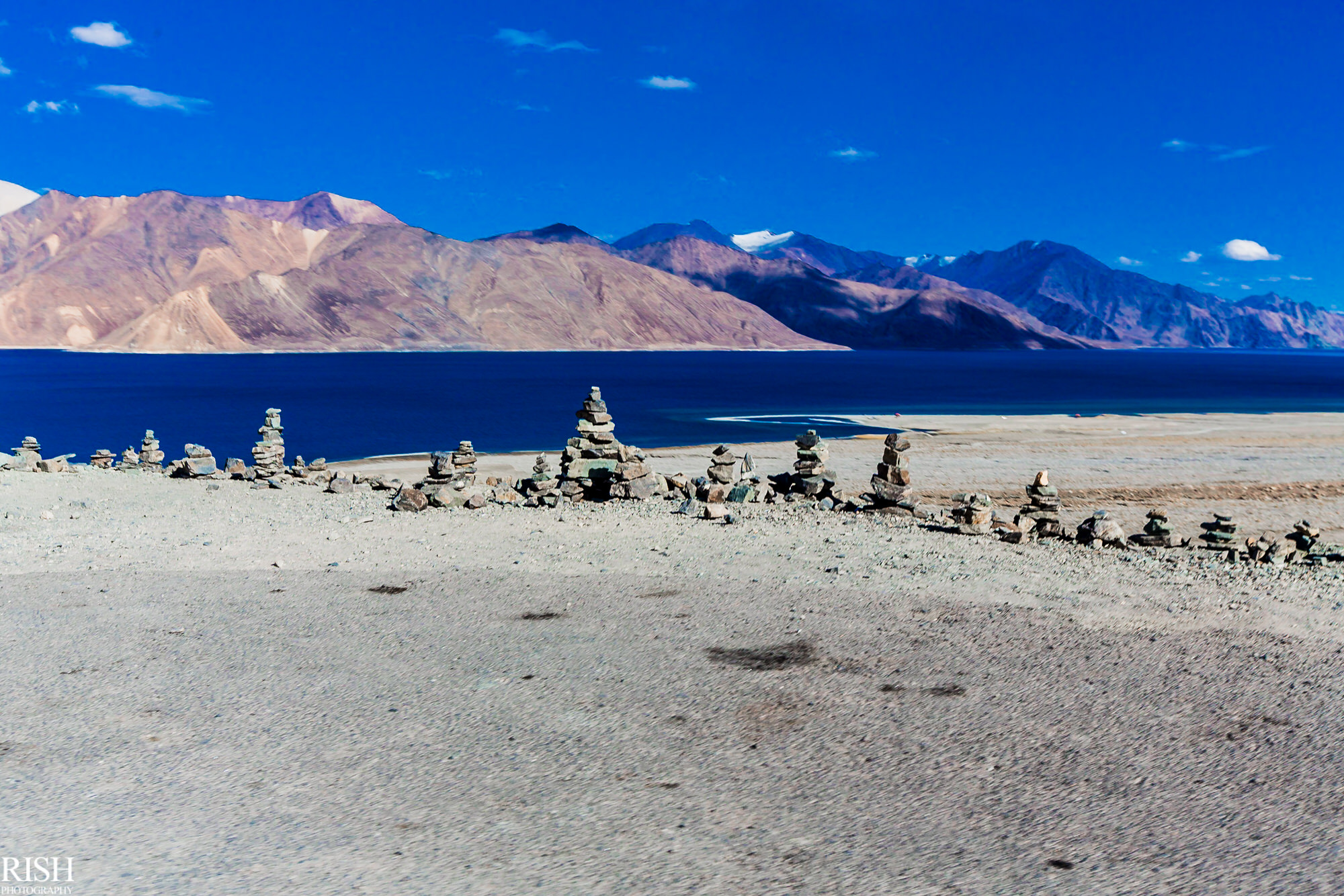 And finally we reached the shore. As told, there was no place to stay we could find nearby. But with a habit of not giving up, we kept on looking and finally found one lone place open in the middle of nowhere. Luckily they had the accommodation and few more people there who were crazy like us to visit Pangong at that time. We were at least sorted!  Our drive was of around 5 hours and was very challenging on our bodies. Again, rest for that evening and night was required to make sure everyone was able to breathe and walk the next day.
But recce > rest 😀 We had to make sure we exactly know everything, every location, the sunlight We had to make sure we exactly know everything, every location, the sunlight, the water currents, approximation of wind and zillion other things in our heads before we put Vidit & Aparna to shoot the next day. So we went on to take our notes! 
 And Pangong Tso welcomed us with open arms and blue waters!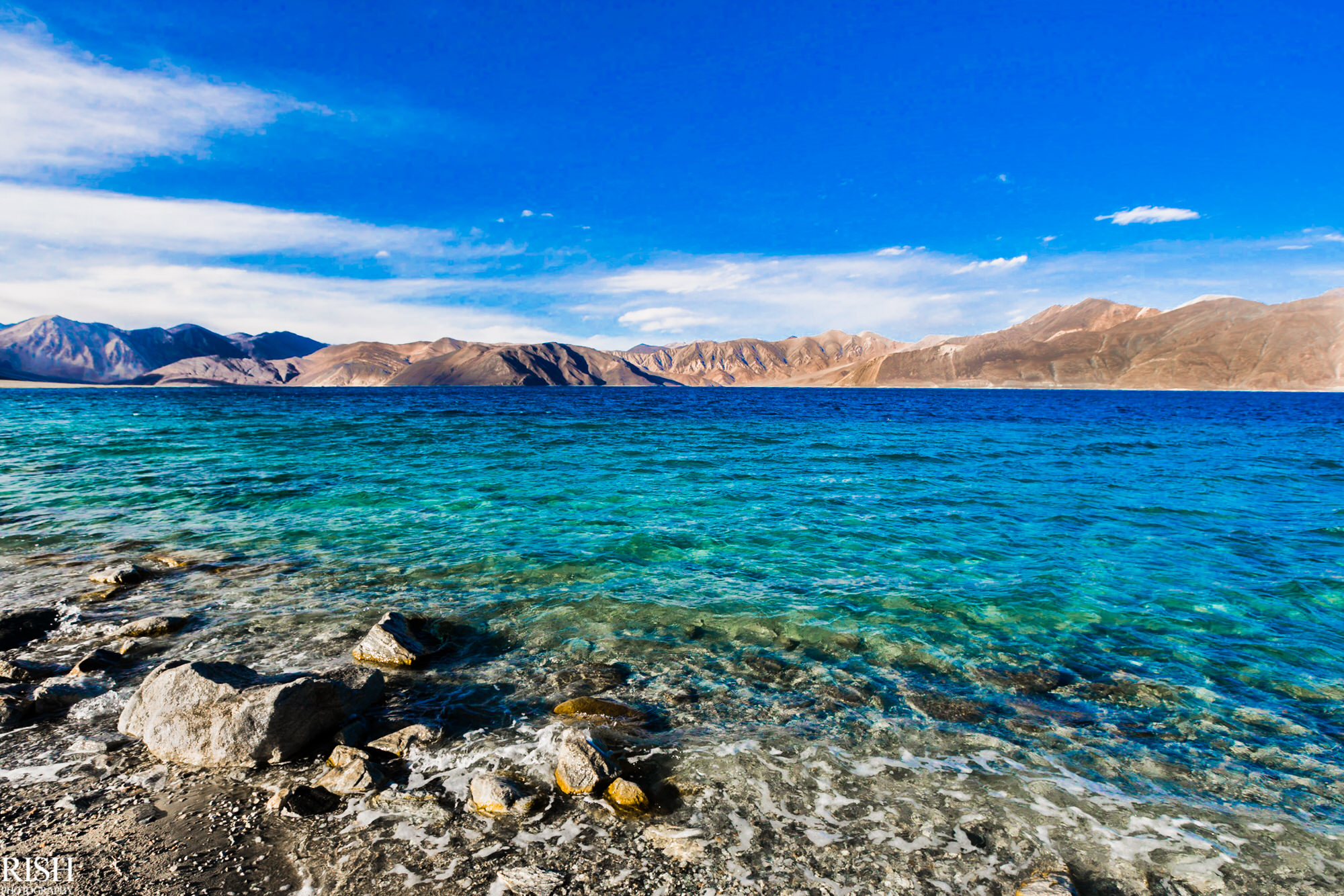 As the sun set, Pangong offered us various colors of itself!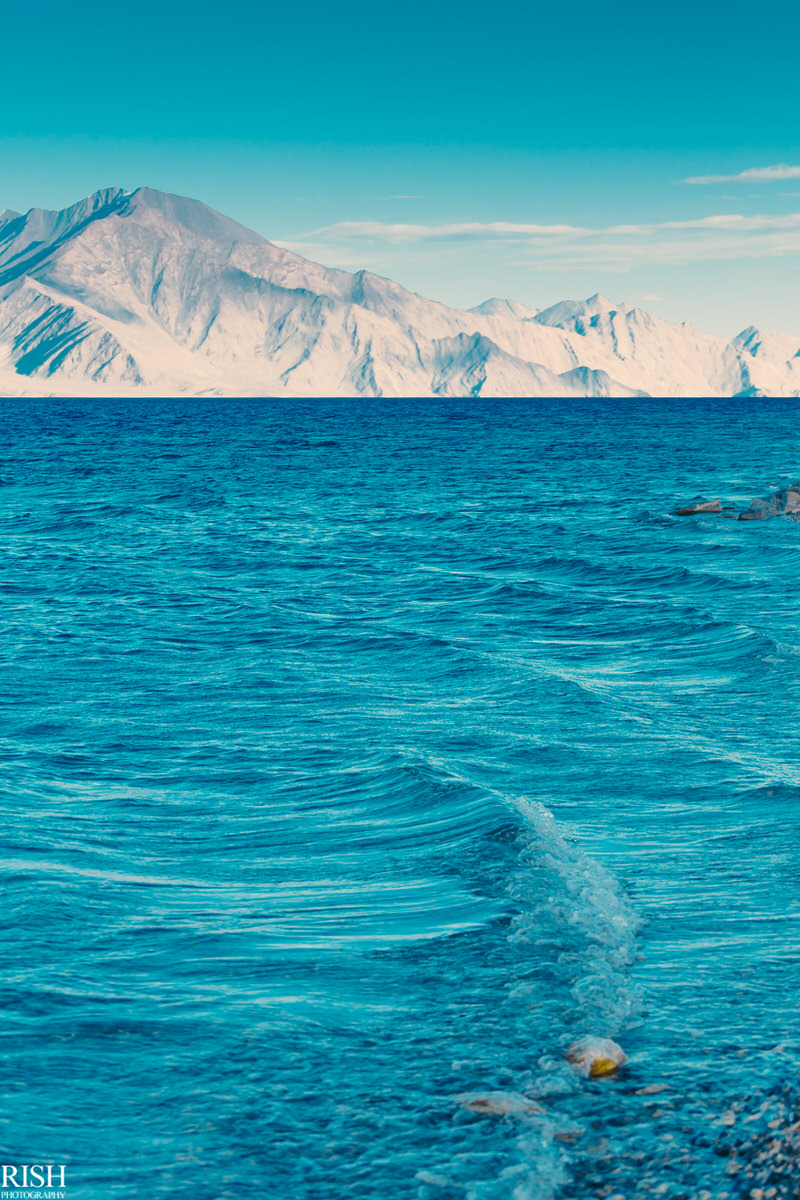 One more thing that places like Pangong Tso offer other than the surreal sights of water and mountains is, the sight of our own galaxy. There are very few places you can see the stars and galaxies so clear that you just want to touch them. With tempratures droppign to sub-zero at the night, we had this plan of creating something different with stars and galaxy as the backdrop. When we explained the idea to Vidit & Aparna, they jumped in. We secured our bodies to fight the climate and went on to do our experiments of the night sky at Pangong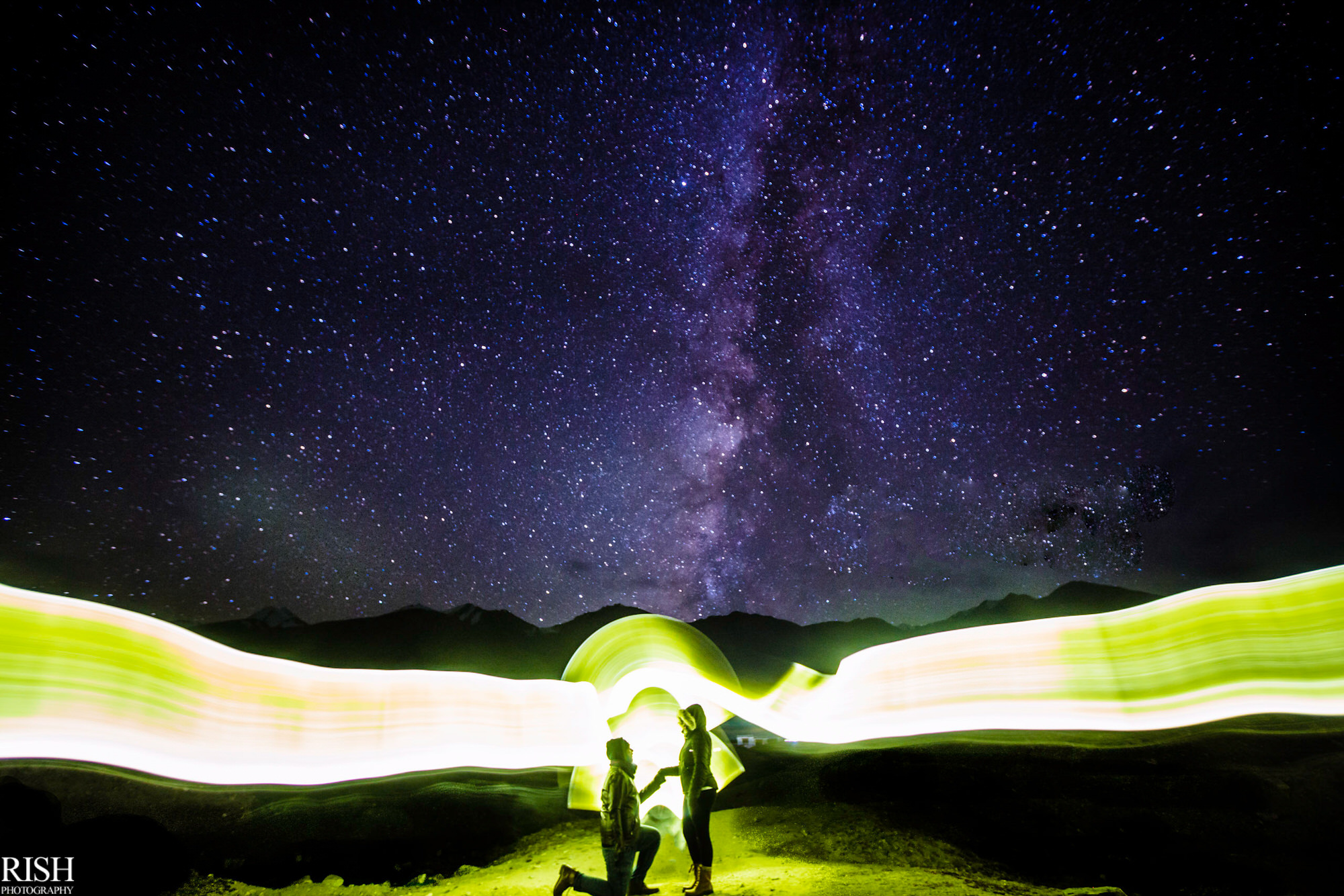 And we had a totally YES! moment with those photographs that night! 🙂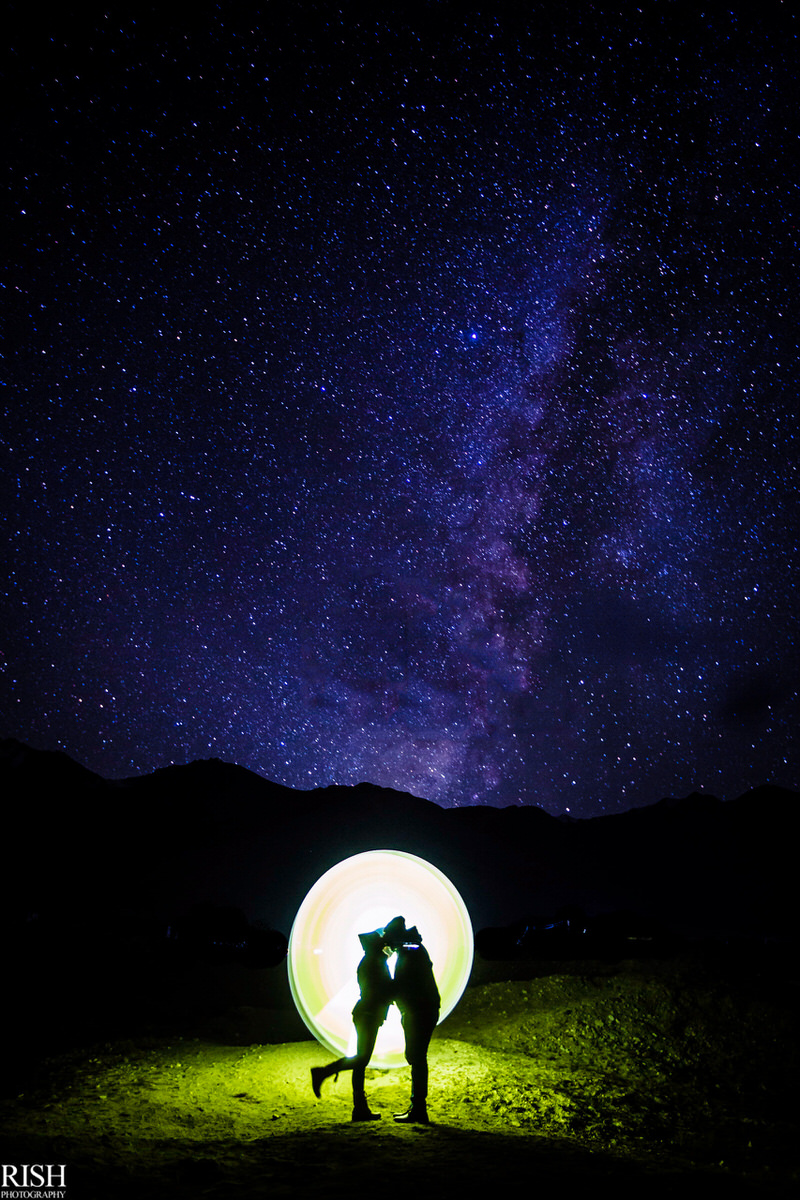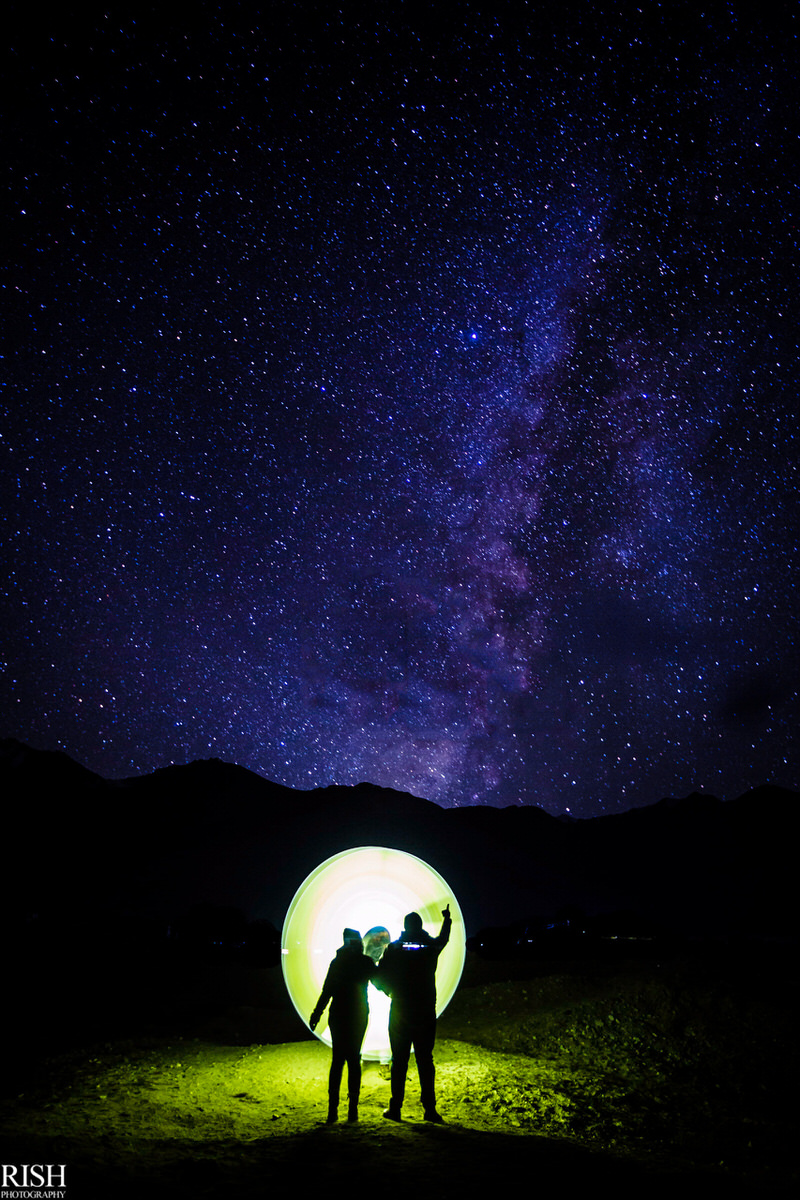 Next day was the most important one and we had great plans to execute at Pangong during the day. That day was our departure day from there as well so we had to make sure everything was on time as the sun and waters won't wait for us!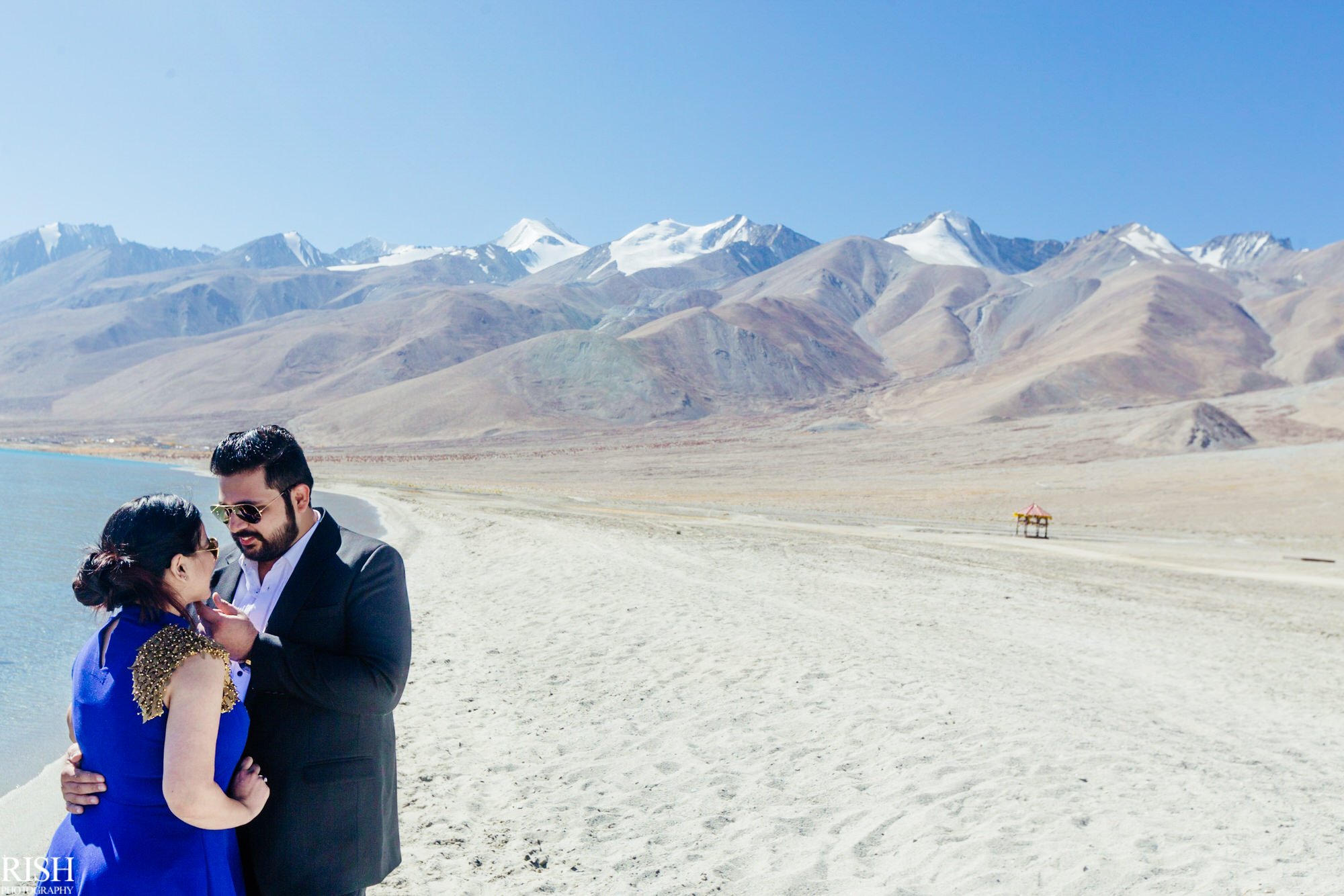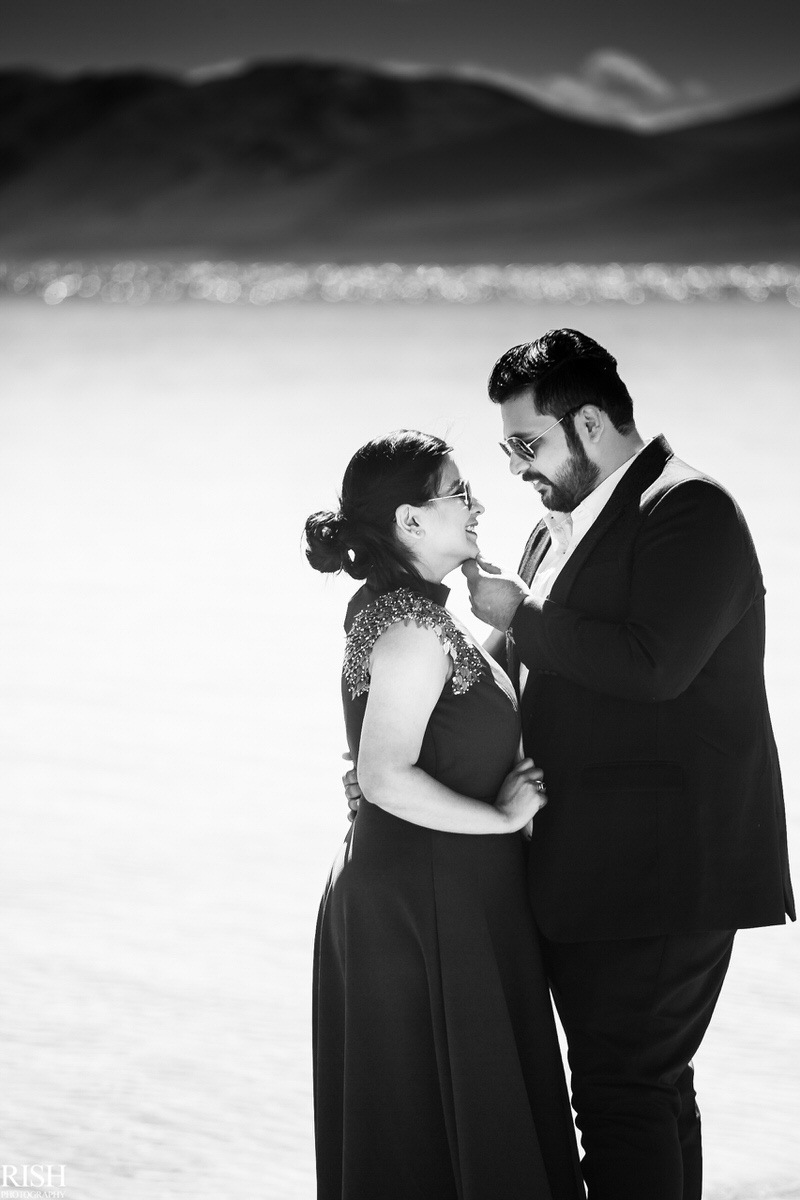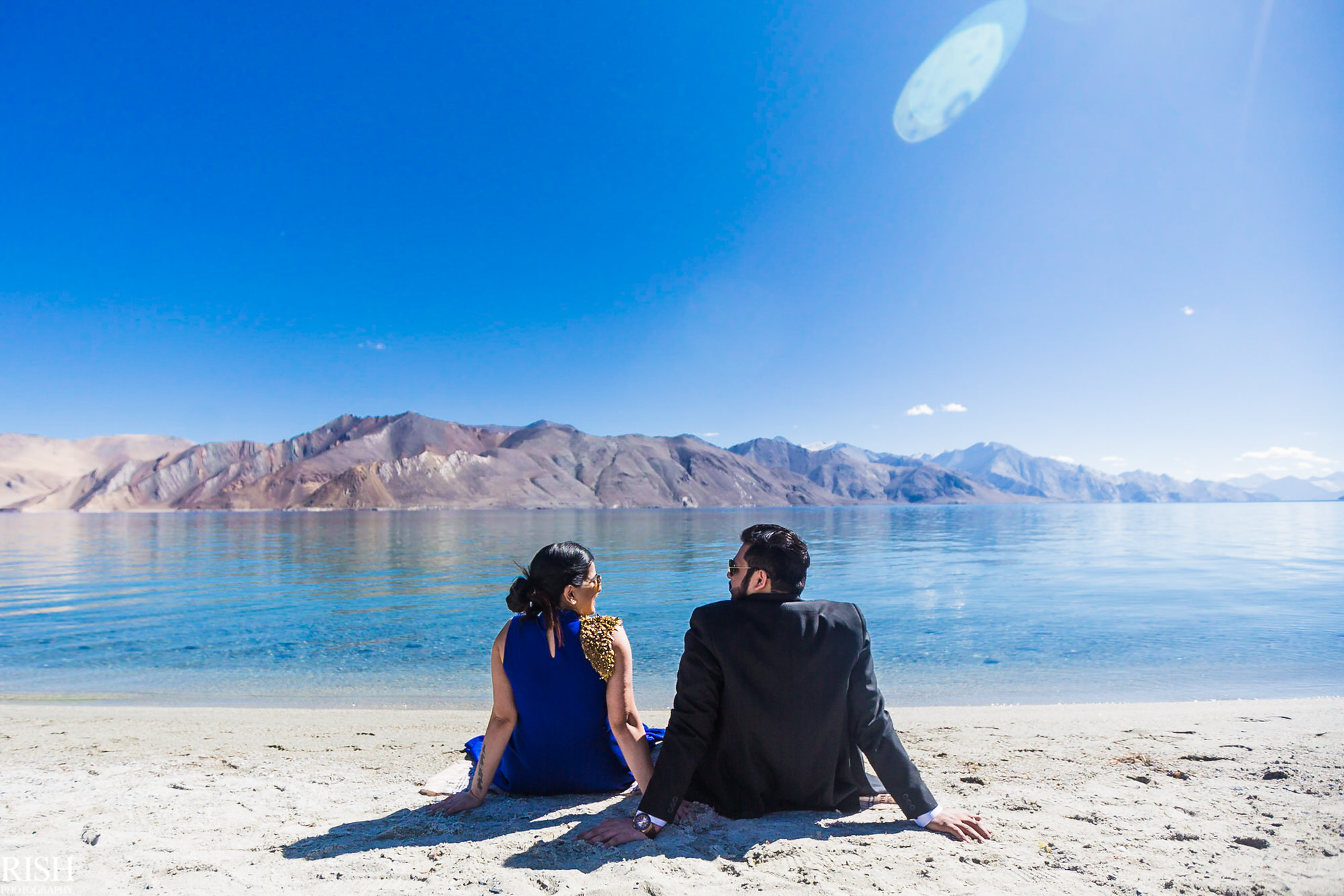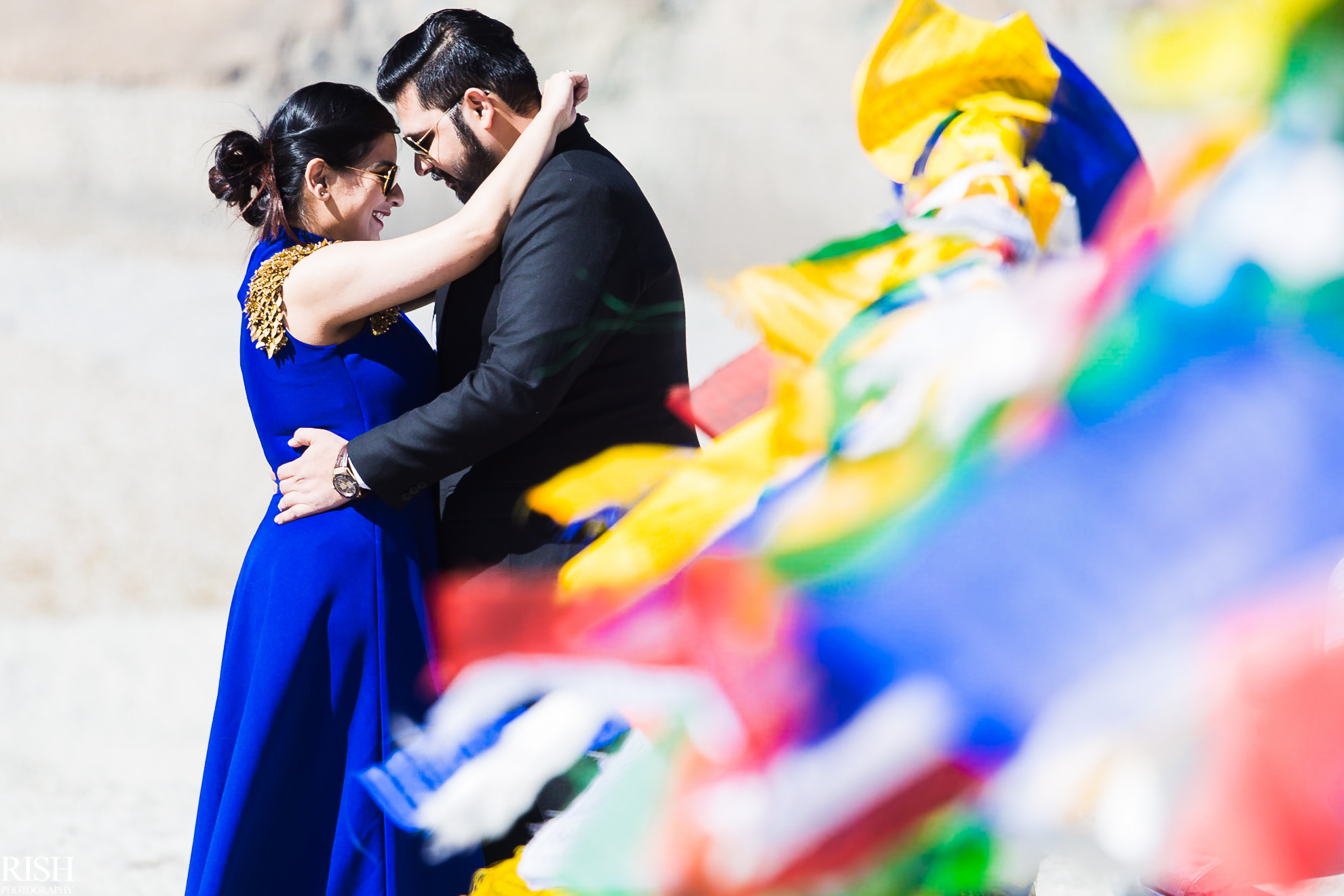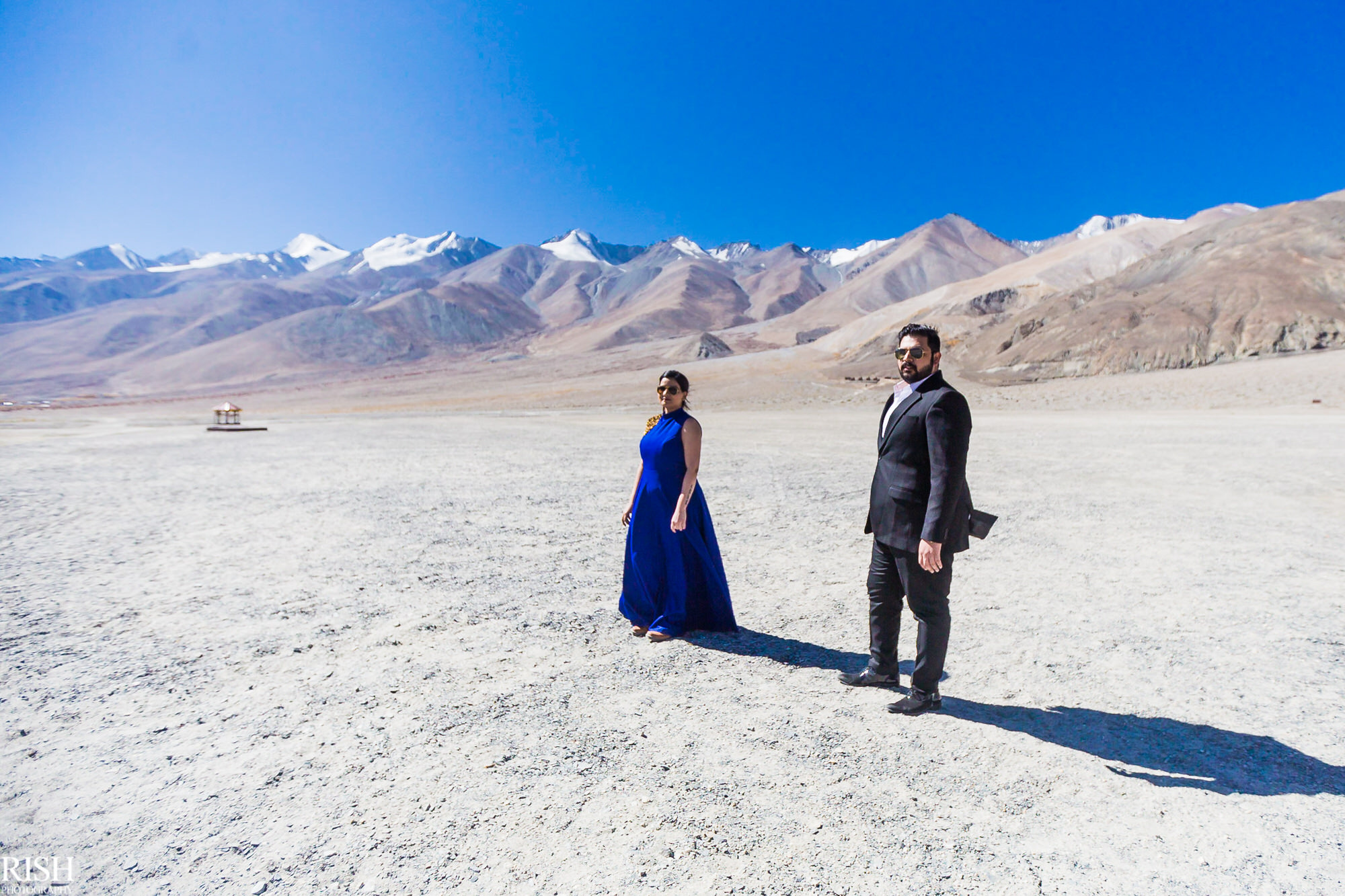 We wanted to show the surreal scale of nature while not losing the point of what we were there to shoot!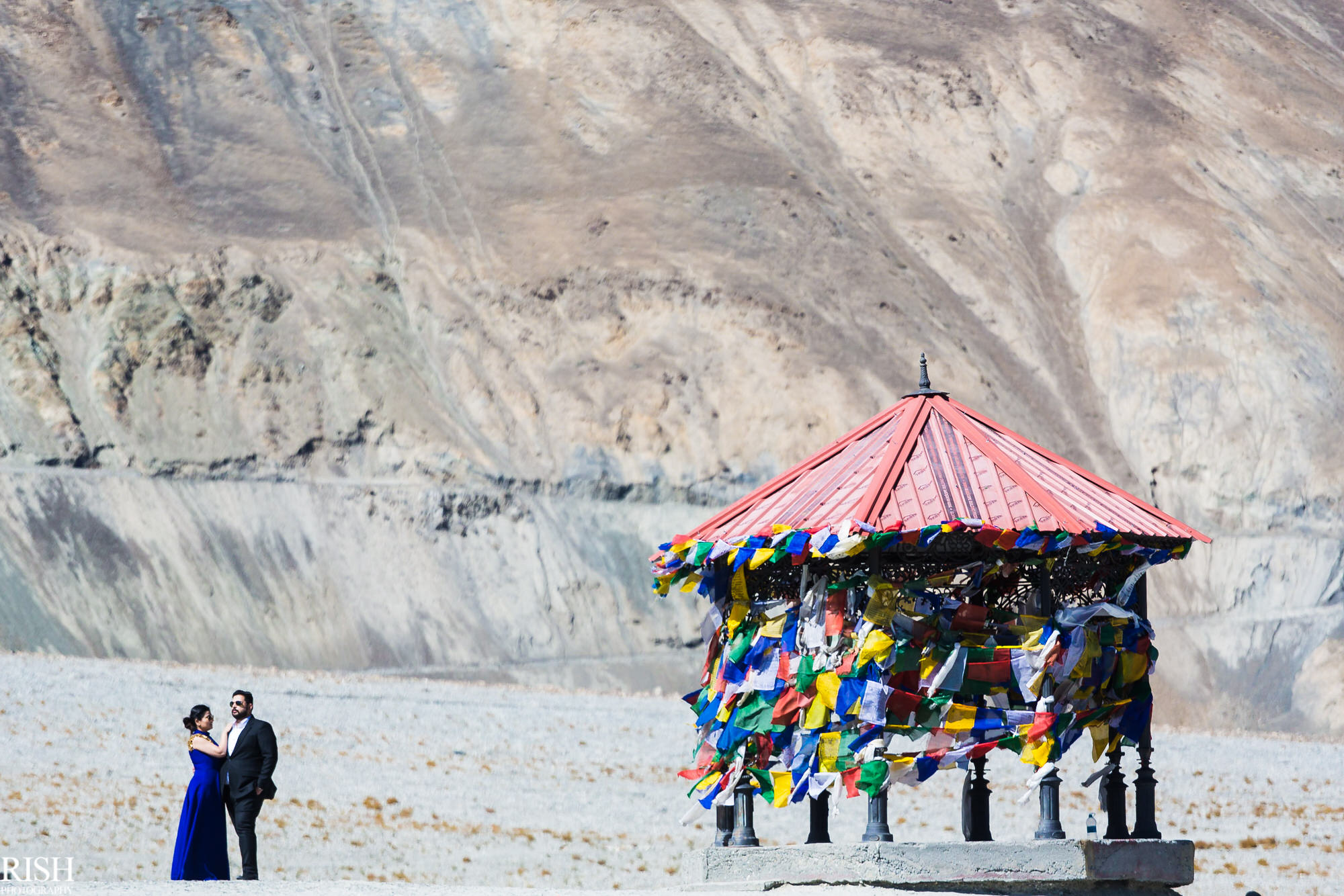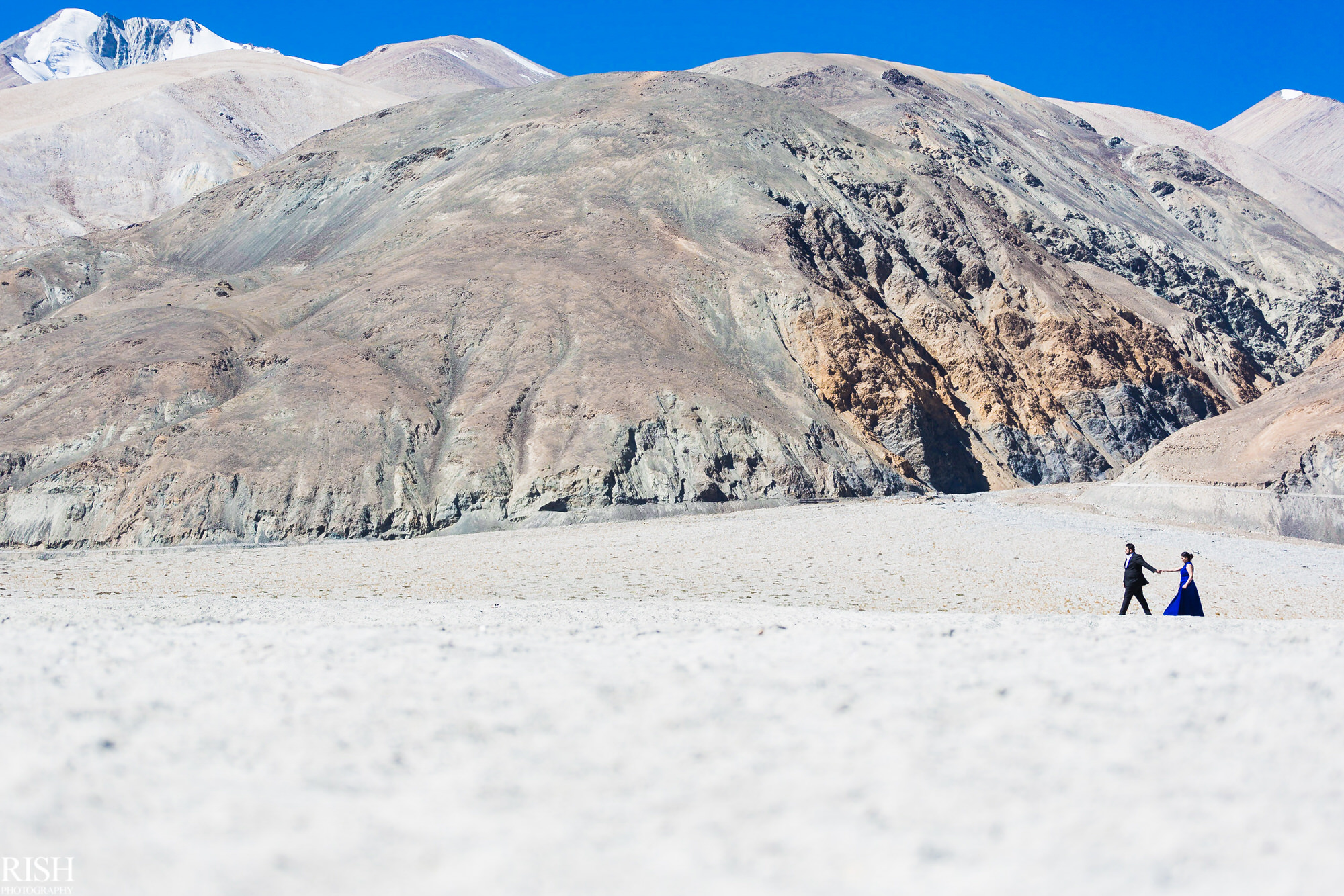 While we were in the middle of the shoot, one thing that Aparna, and all of you didn't know till now was that Vidit, I and Rituraj had a secret surprise for her which was in the picture since the starting. A convinced Aparna who thought Vidit, as always, would've forgot to carry the promise rings that they've got for themselves was in for a big surprise! We asked both of them to stand back to back and used our secret code to signal Vidit that now was the time! The reaction on Aparna's face made it all worth it! 🙂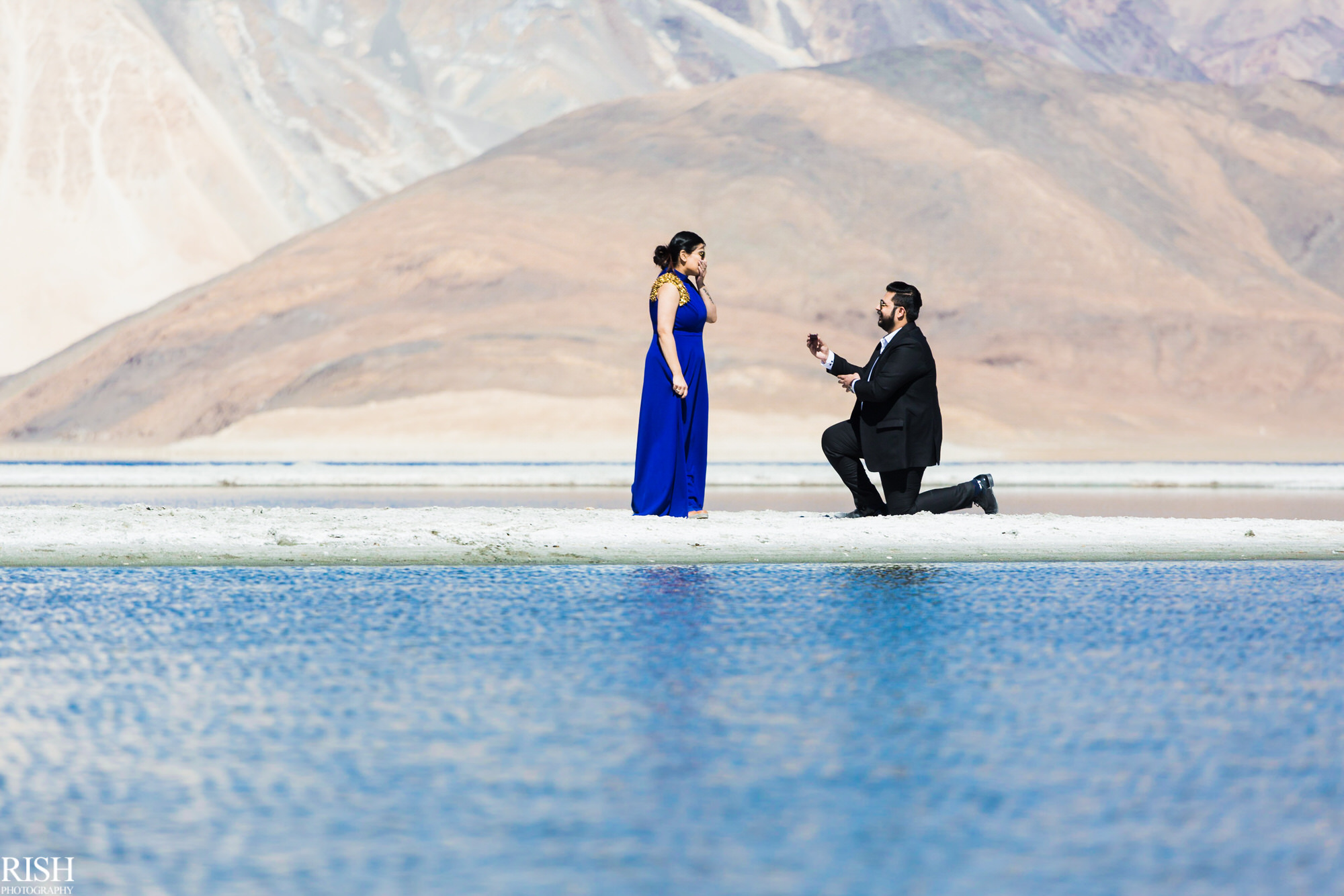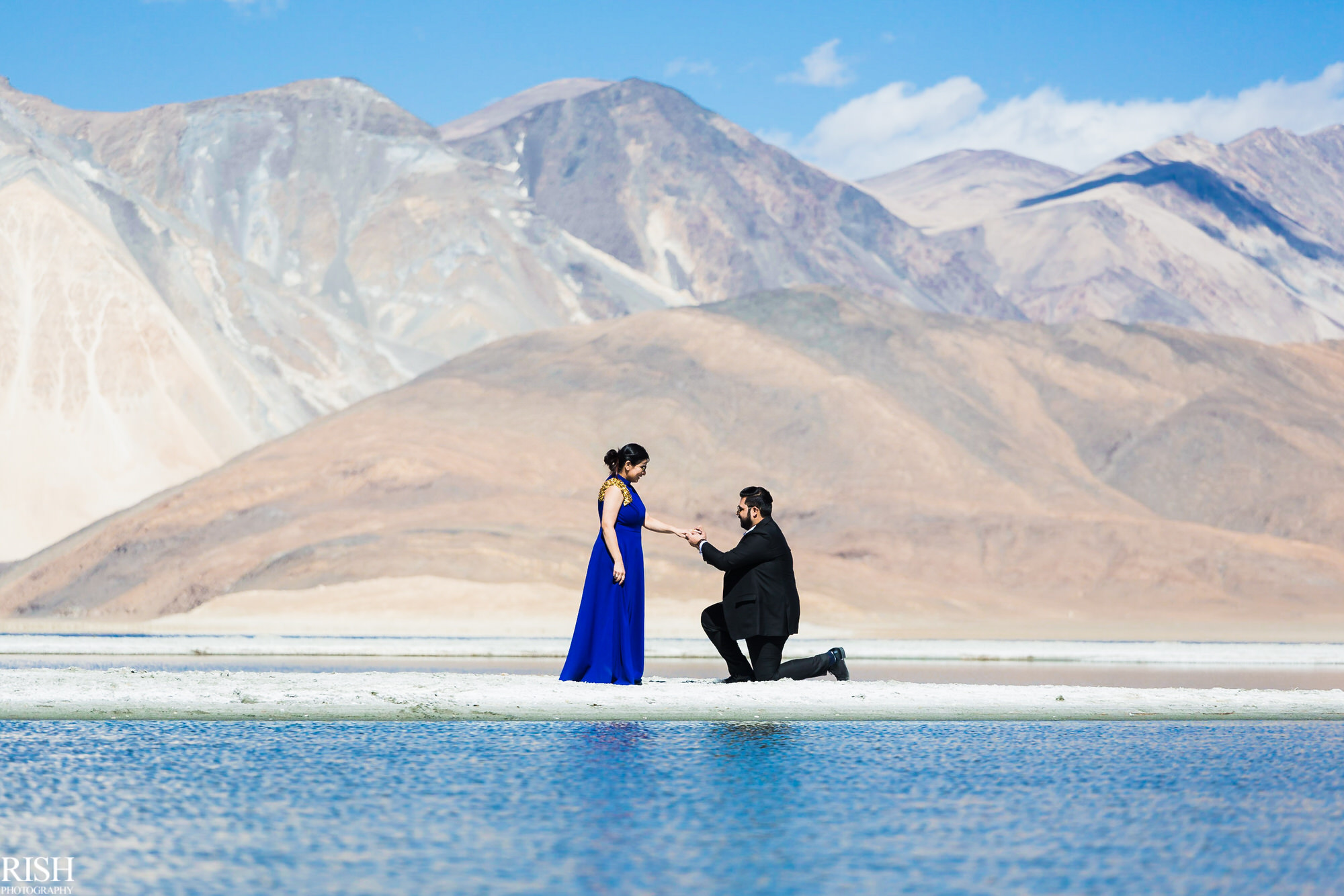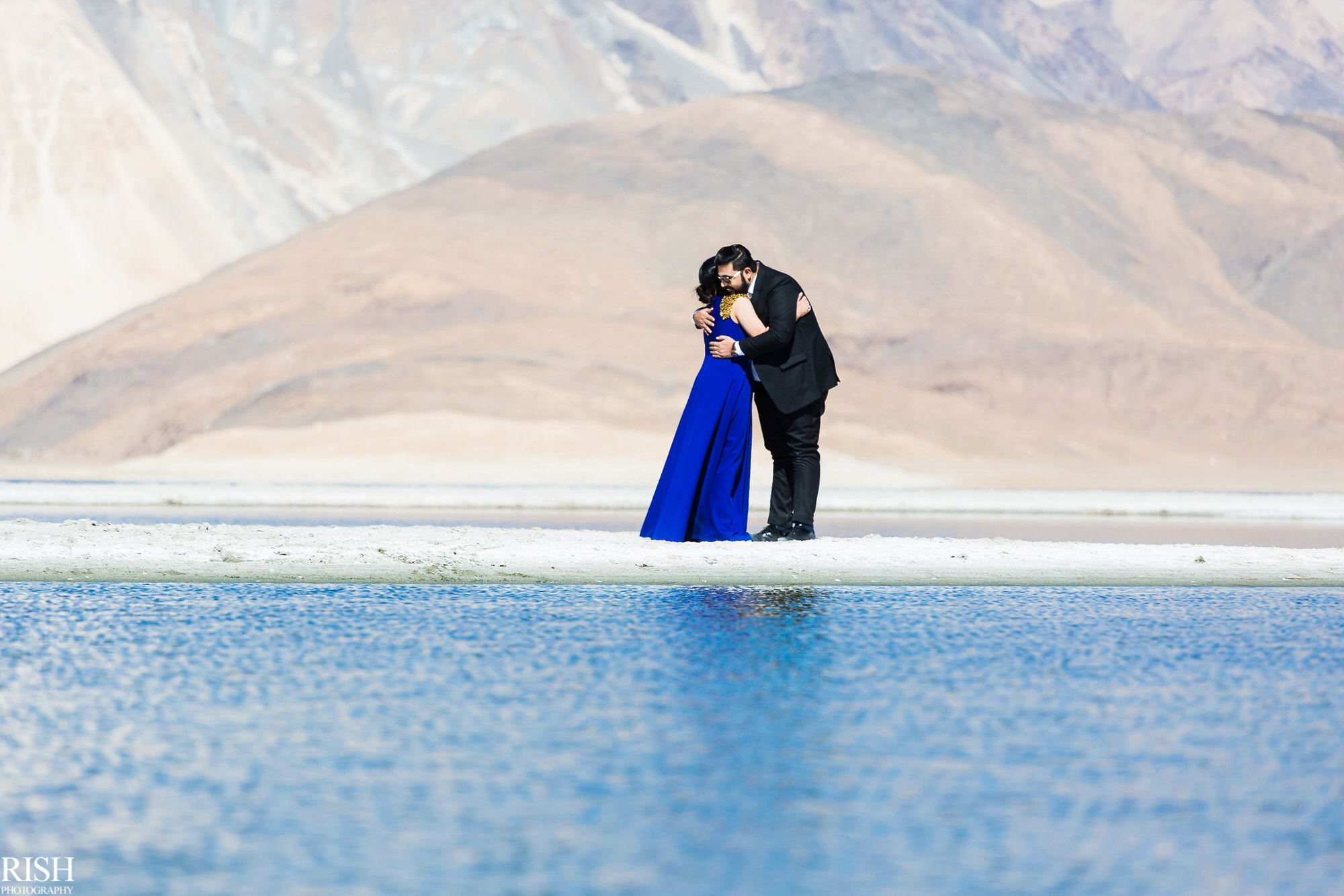 And then I made my favorite photograph!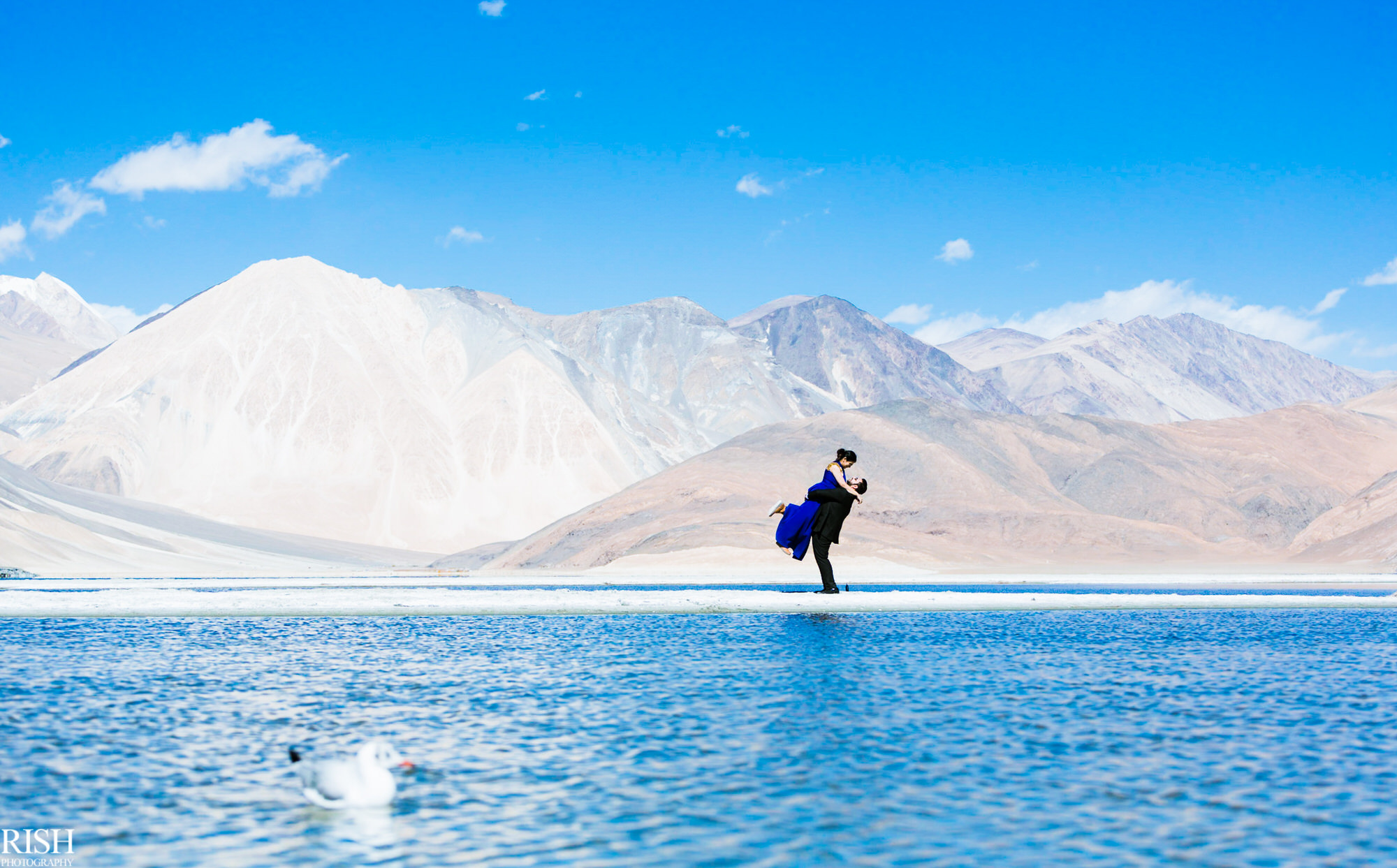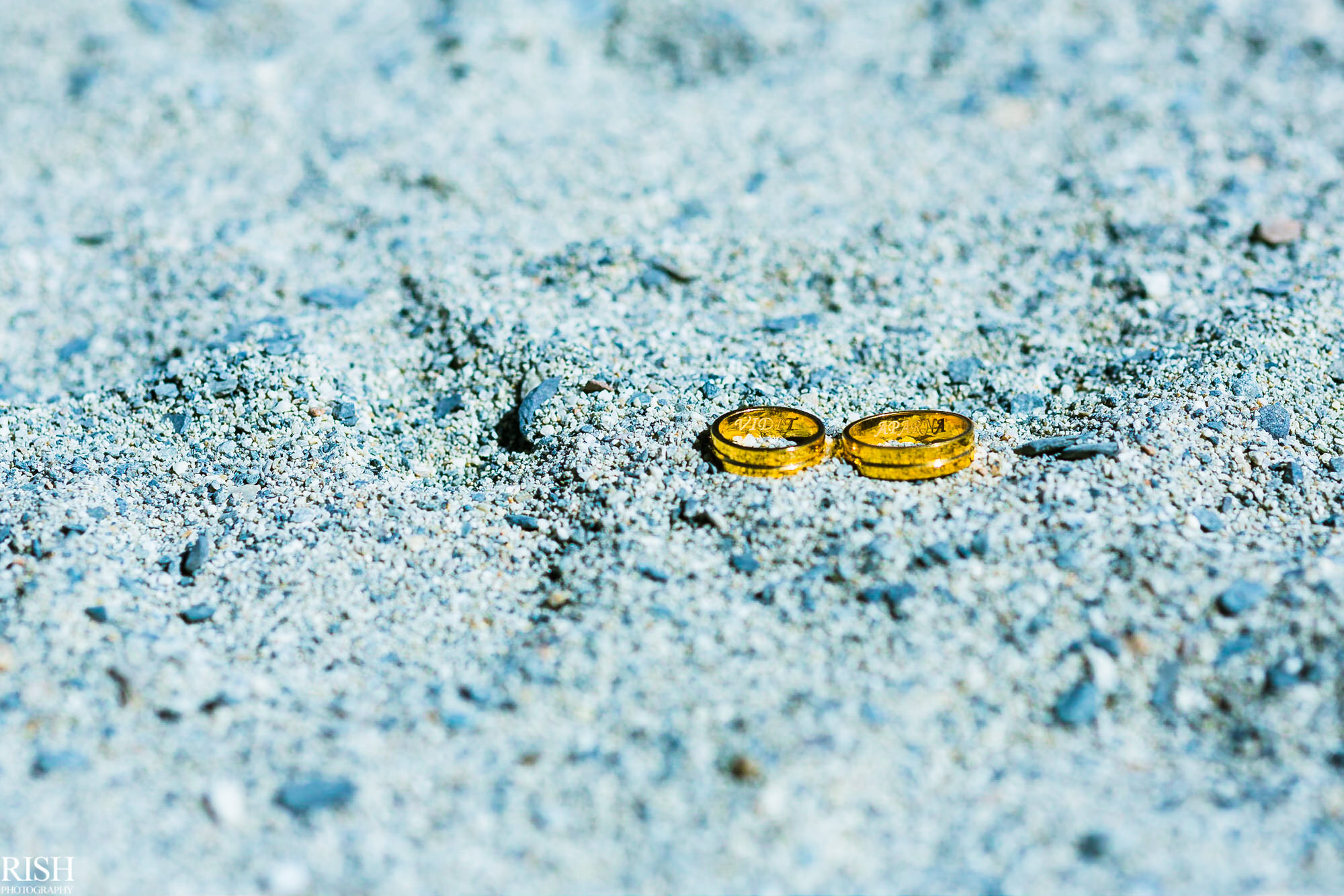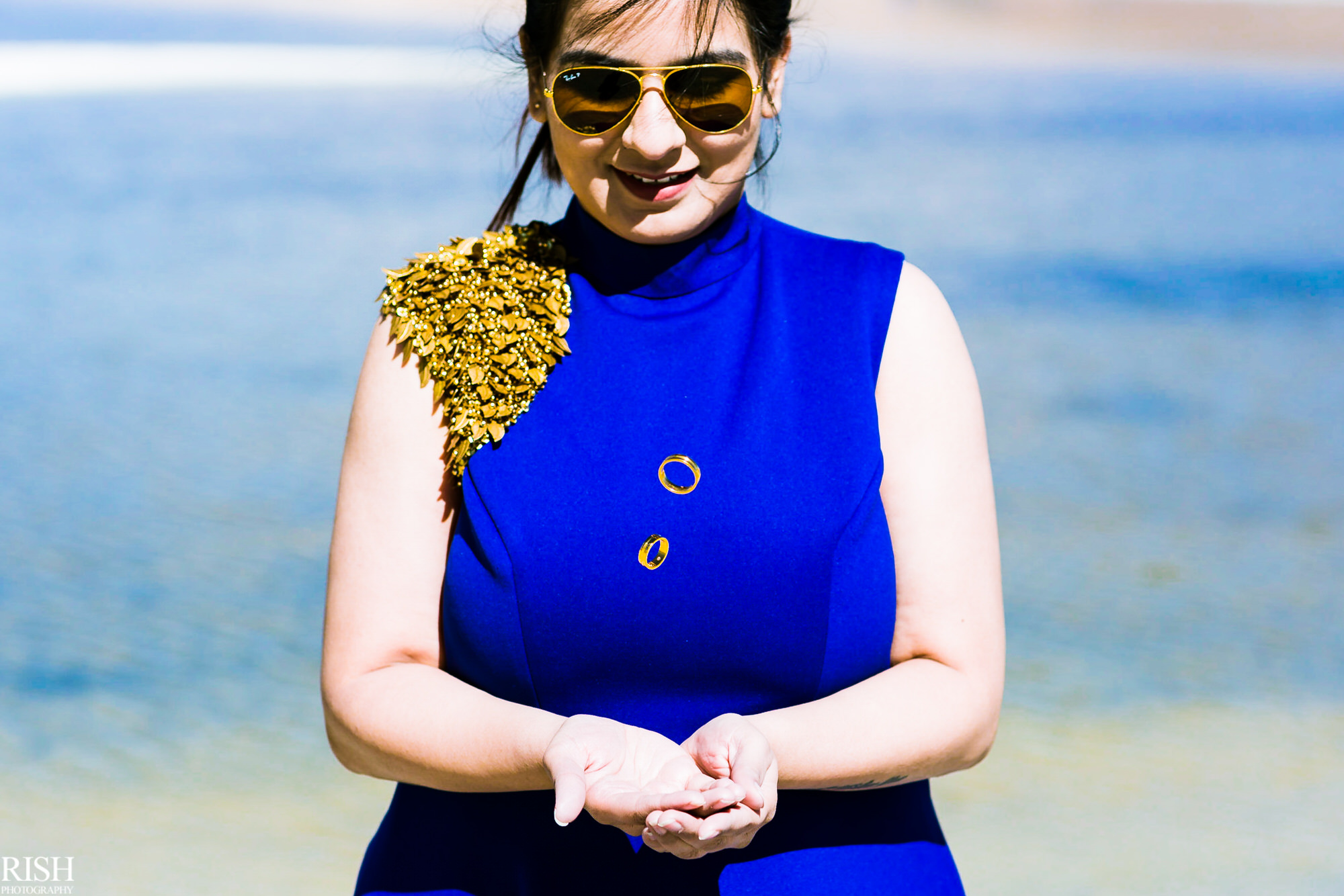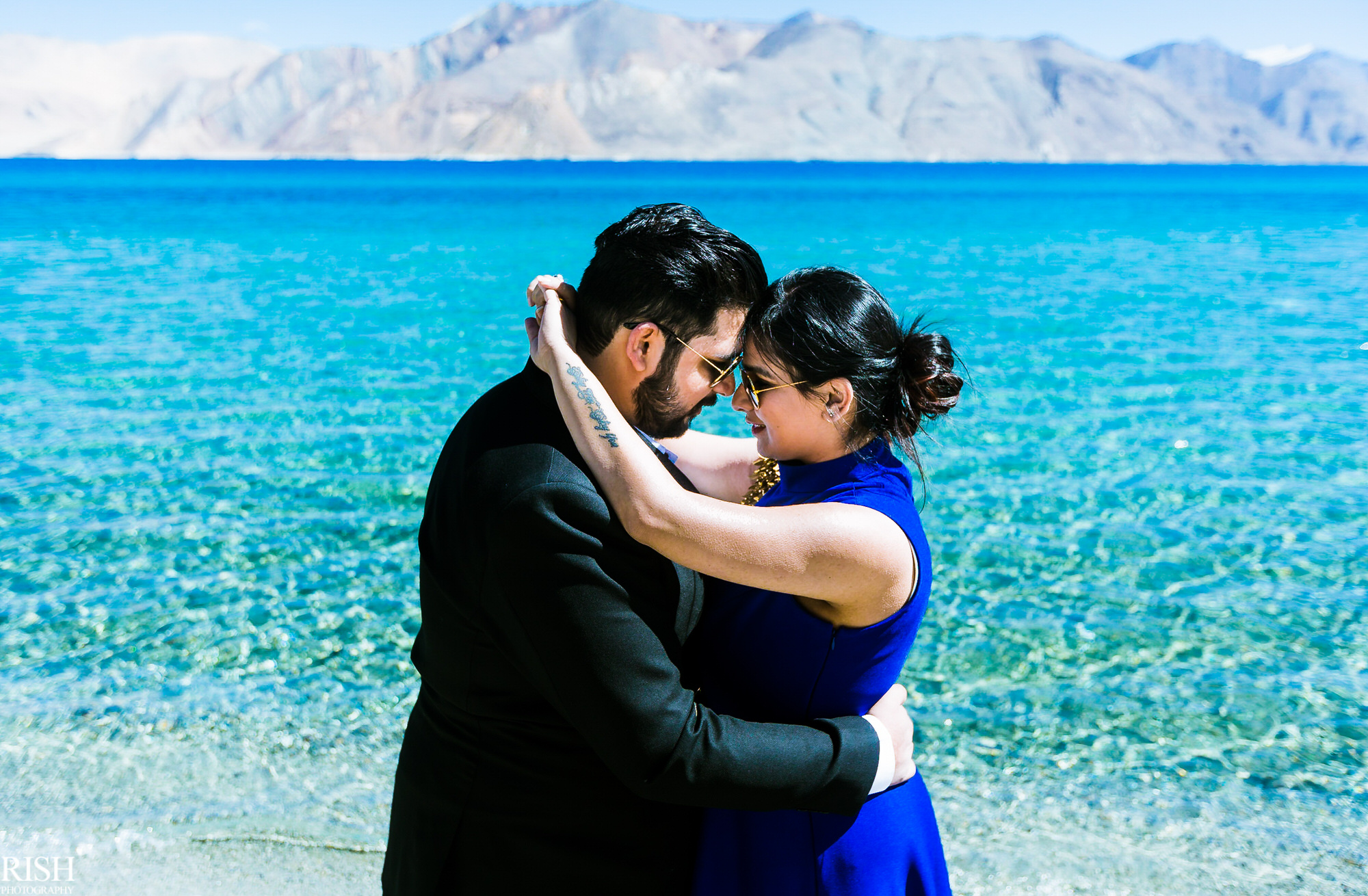 And that was the epic story of Vidit & Aparna. We can conveniently call it the world's highest pre-wedding shoot ever done. Or the world's most crazy shoot. Or the world's most challenging or tiring. Whatever you call it, it was a bone-breaking, heart-warming experience and we loved every bit of it. I hope you enjoyed the pictures 😀
If you're planning an adventurous pre wedding shoot at Leh- Ladakh, connect with us today!