10 Most Important Questions To Ask Your Wedding Photographer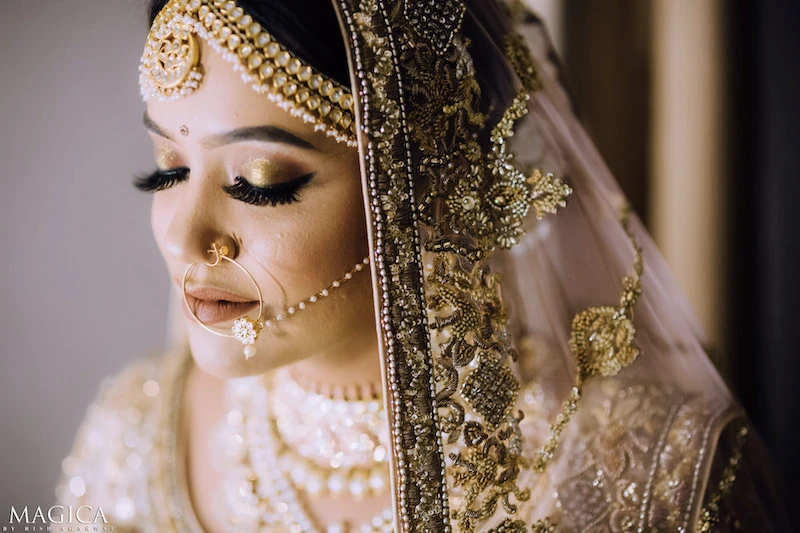 Wedding photography is no easy subject. There are a lot of things to consider when interviewing potential photographers, and it can be tough to know where to start. However, taking the time to interview a few different wedding photographers before making a decision can be very helpful. Here are a few things to keep in mind when interviewing potential wedding photographers:
1. Personality. It's important to find a photographer whose personality meshes well with your own. After all, you'll be spending a lot of time with this person on your wedding day!
2. Style. Take a look at the photographer's previous work to get an idea of their style. Do you like their photos? Do they have a style that you're looking for?
3. Budget. Be sure to discuss budget upfront, so there are no surprises later on. Get a sense of what the photographer's rates are and what you can expect to get for your money.
That said, here are the 12 most important questions you should ask your wedding photographer before deciding to hire them.
1. What is your primary style?
As they say, "beauty lies in the eyes of the beholder", creativity is subjective. There are many different kinds of wedding photographers. Some are primarily photojournalists and like to capture everything in a documentation style. Others are more of fine-art and fashion influenced photographers who like to have a distinct and unique style in their photos.  While some are
bright and airy wedding photographers
. It all boils down to what you'd like to have at your wedding. So you should make your decision accordingly.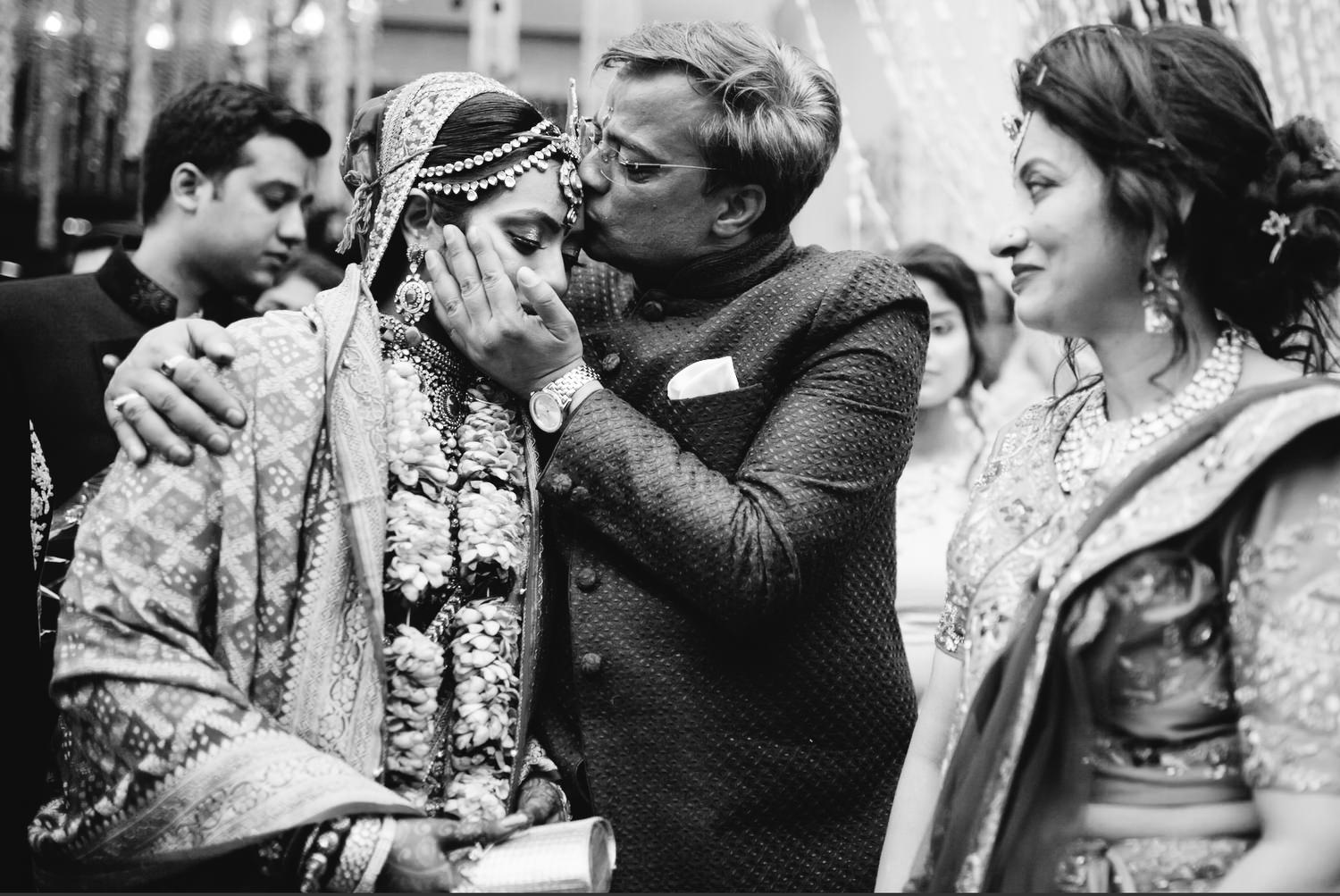 2. How many weddings they have shot, similar to yours?
Are you going to have a
big fat Indian wedding
? Or are you having a
beach wedding
? How about an
intimate rooftop wedding
with limited amount of guests? If a potential wedding photographer has photographed something similar, it might work as a solid proof of work and can induce much more confidence in you to be able to hire them.
3. For how long have you been doing wedding photography?
While years of experience, in no way, a foolproof gauge for a creative talent, it certainly comes with its own benefit. People who have been doing wedding photography for at least 5+ years will have a lot more experience in dealing with difficult situations and surprises that generally come packaged with a wedding. You can plan everything in the world, but still there would be things that would happen at your wedding, for which you were never prepared. 
For example, in this wedding it started raining towards the end. I had a real possibility of my camera getting non-functional, but I still took the risk and made the following photo which, till date, is the favourite photo of this bride: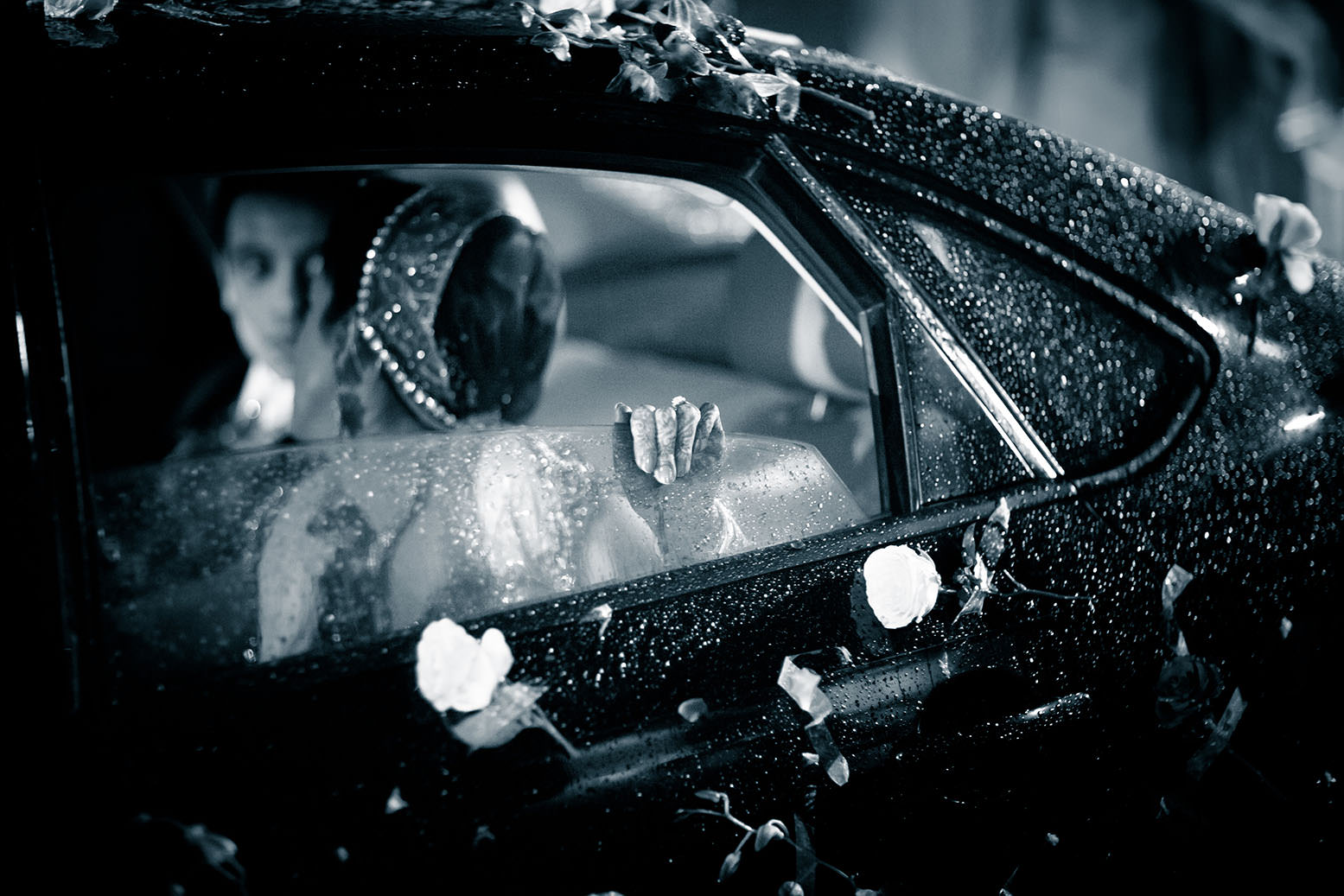 An experienced wedding photographer can be a life saviour in such cases.
4. How many other weddings are you doing that weekend?
Larger wedding studios (like Magica By Rish Agarwal) will often have multiple wedding bookings for the same dates because they do have the required team and resources for everything. But smaller wedding companies and studios might promise to multiple clients and back out at the last moment due to unavailability of the team. Be very cautious about this and only choose a well established brand of wedding photography company which has a solid proof of work, history, and references.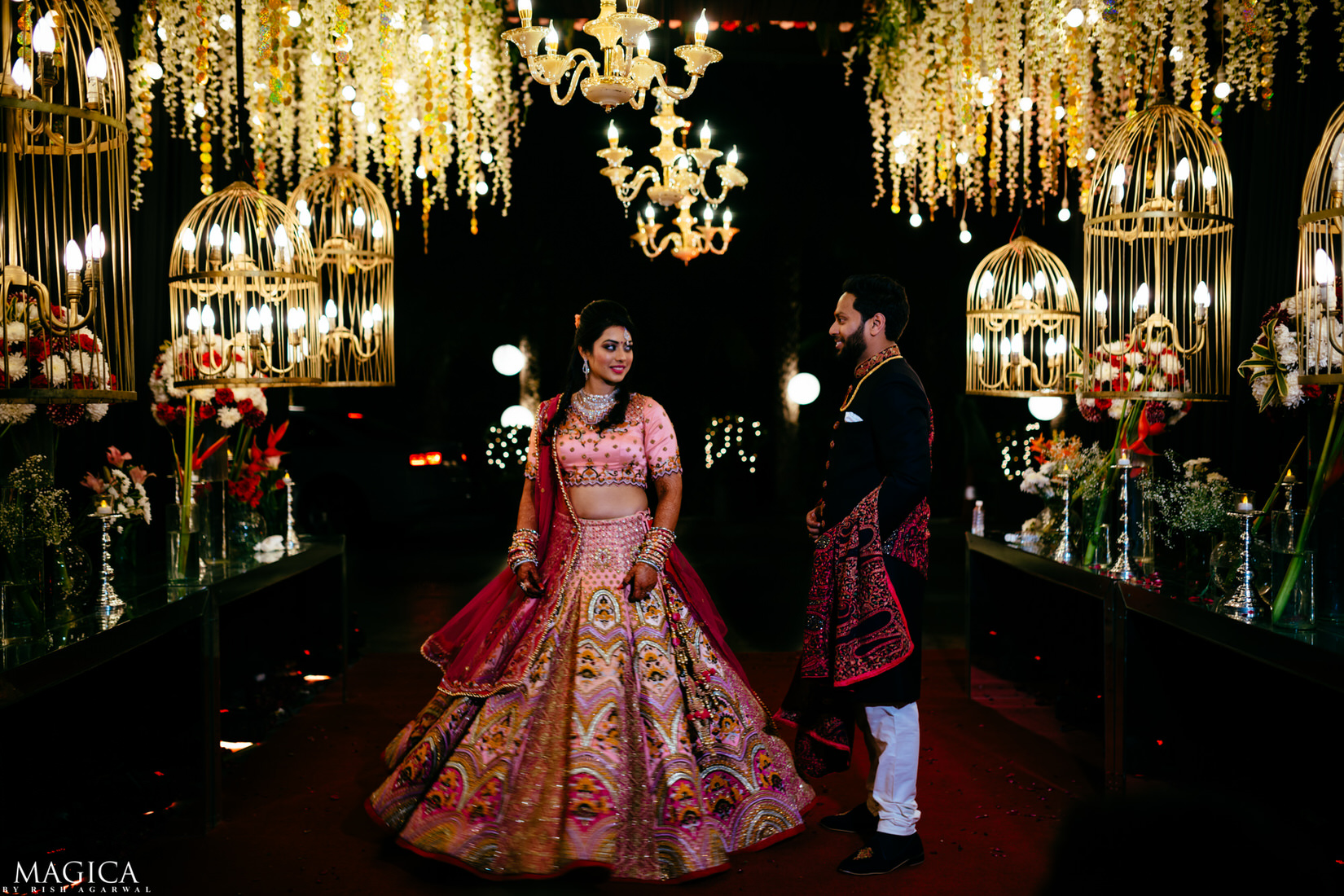 5. Will you be making a contract?
I know, contract is a scary word. But trust me, if you find a wedding photographer who does make contracts, it's a huge green flag. Because contracts protect you as a client more than anything else. Contracts act as a written promise of deliverables and timelines, which is very important for you to have as a client. Often, with so many weddings and
customized packages
for each, it's very easy to forget what specific detailed deliverables were promised to a specific client. The contract sheet solves that.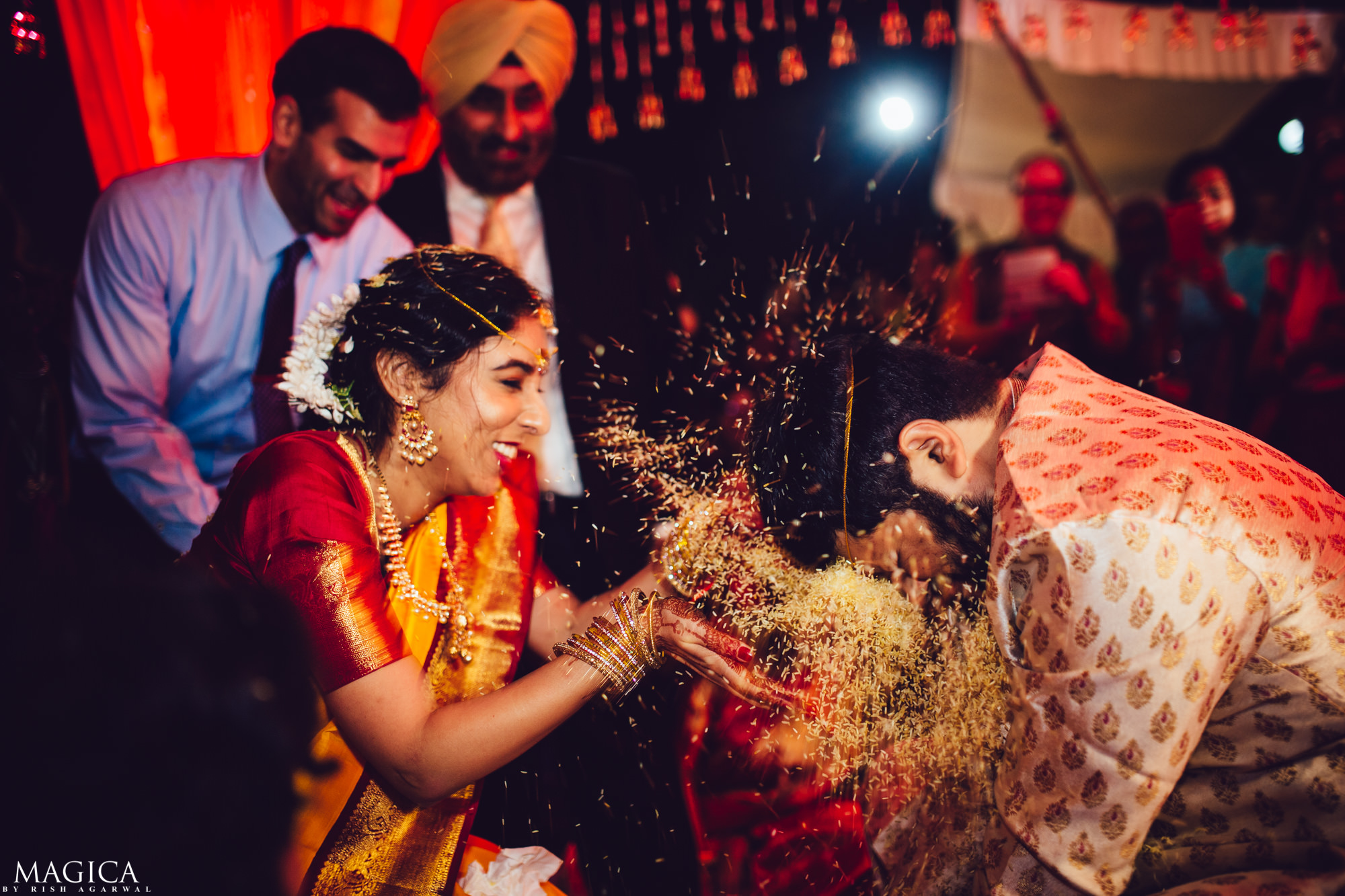 6. In how much time will you deliver my wedding photos and videos?
This one is very important, both from the perspective of the client and the photographer. I have, in my personal experience, seen a lot of clients immediately asking for photos & videos few days after their wedding gets done. We understand, you're incredible excited to see your wedding photos (and so are we!) but all good things take time. So it's important to set the eight expectations on when your precious wedding photos and videos will get delivered. 
At Magica By Rish Agarwal, we usually take 4 weeks to deliver your wedding photos and 8 weeks to deliver your wedding videos and wedding film while still maintaining our world-class quality, and we're continuously working to bring those times down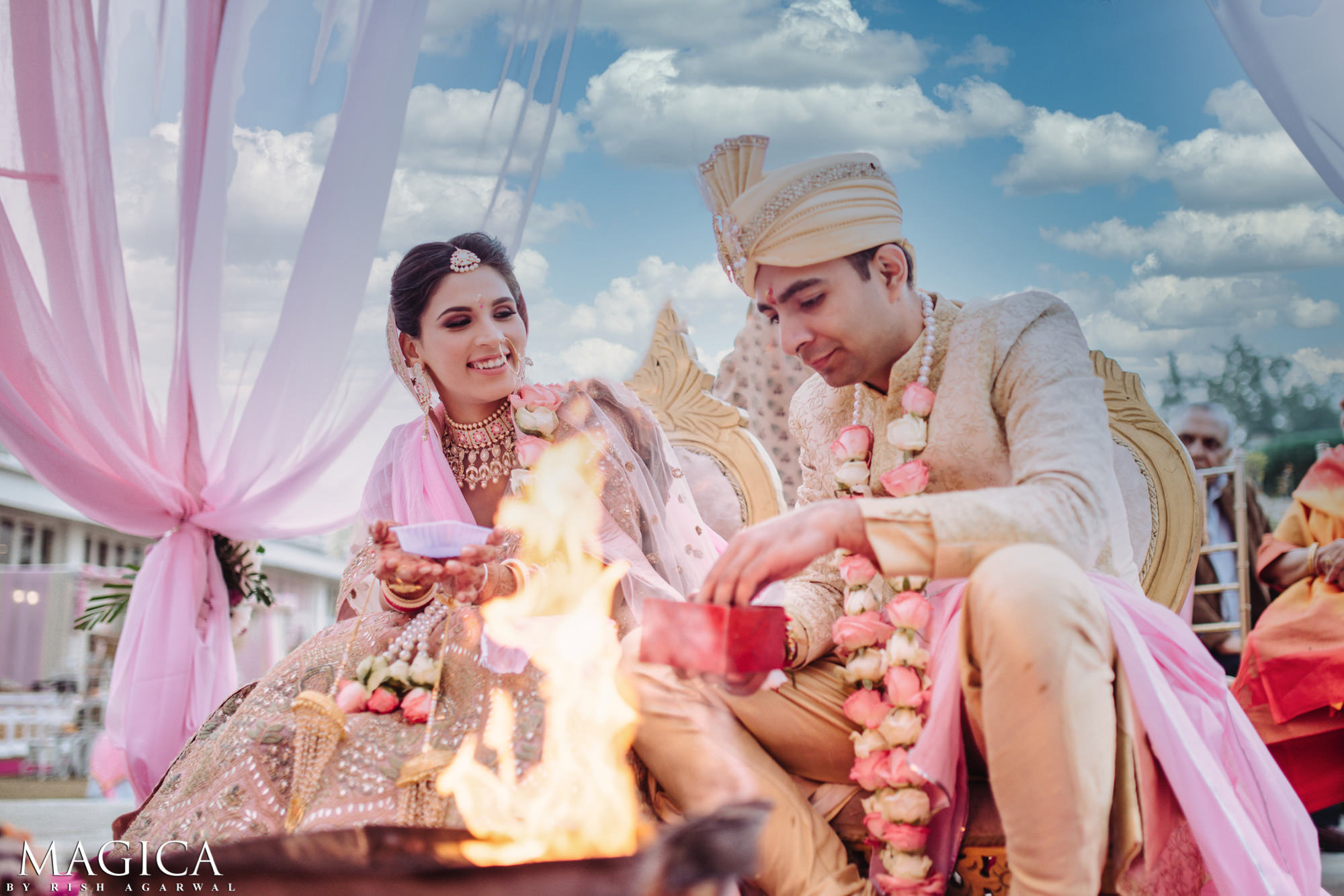 7. Do you have backups?
This question might save your wedding, and we're not exaggerating here. We have, at least, heard from 5 brides this year that their photographer lost all the data, and now they're left with no photos from their wedding (except from any iPhone shots their friends & families might have captured). This is extremely rare, but also extremely common with cheaper photographers. To cut costs, and give you wedding photography for cheap, they do no invest money in solid backup equipments and ultimately have a single point of failure.
At Magica By Rish Agarwal, we're paranoid about backups. We take THREE backups of the same data on the day, at the venue of the wedding, and more when we get back to post-processing. Even after delivering everything to you, we keep all your wedding photos and videos data for at least 1 year, for those cases where brides might ask again for their photos since their computer suddenly got formatted!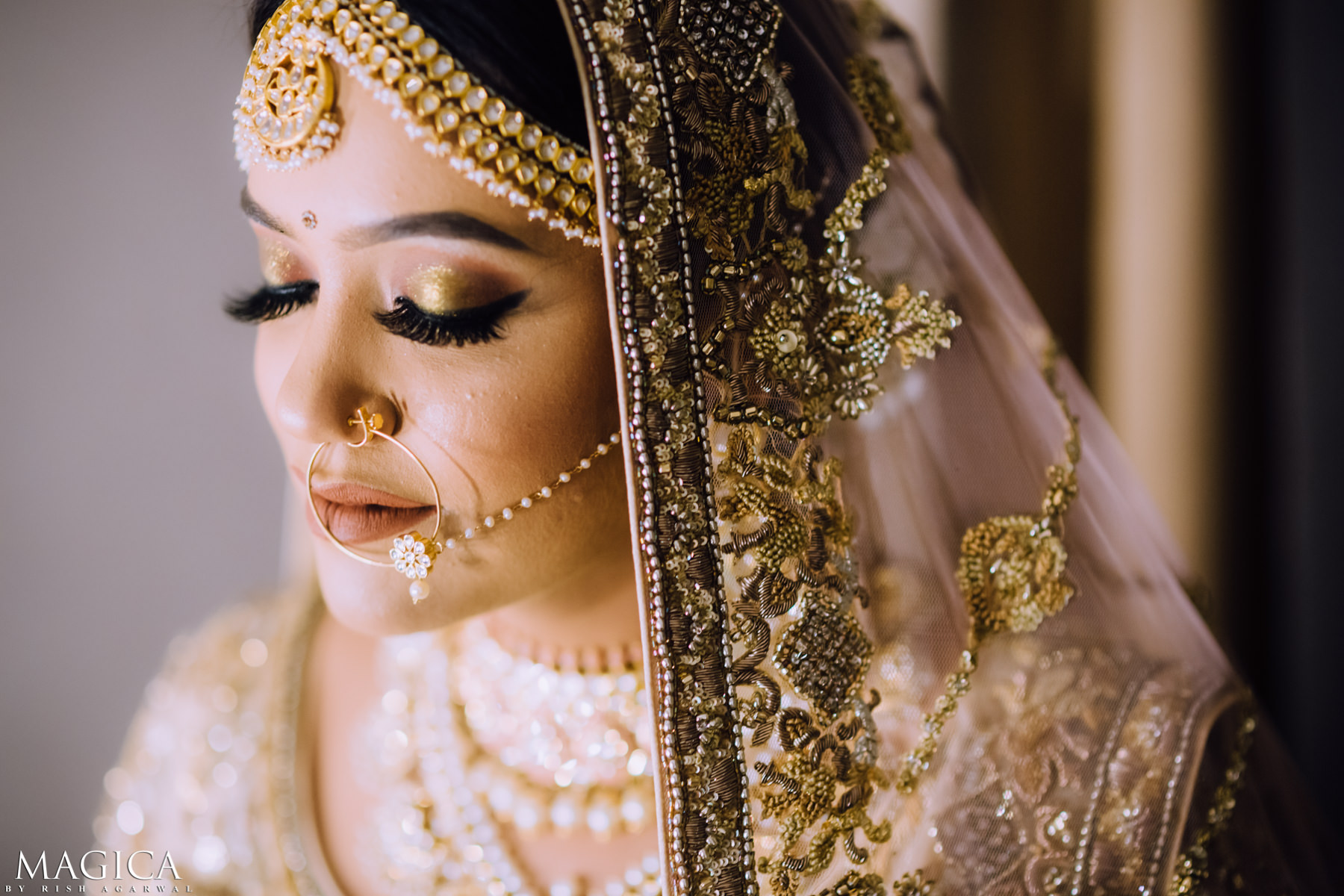 8. If my wedding takes longer than scheduled, do you charge extra?
This is actually a really great question, especially if you're having an Indian wedding. It's a well established fact that everything in an Indian wedding is rarely on time. At least, in our over a decade of wedding photography experience, we haven't seen even a single wedding that had everything on time. A lot of photographers charge by the hour, so you're bound to pay extra for things that were beyond your control.
At Magica By Rish Agarwal, we do NOT charge by the hour and instead, by the day. Which means, you can even have multiple events in a single day, and you'll still not pay anything extra :)
9. What is your rescheduling / cancellation policy?
If there's one thing the pandemic has taught is, is that there's a very real possibility of a wedding getting rescheduled or even cancelled. At those time, the brides are the ones that are on for losing a lot of money, especially from the wedding venues. So, before booking your wedding photographer, you should prepare for the worst case scenario and ask what their rescheduling or cancellation policies are.
At Magica By Rish Agarwal, if in a rare instance, your wedding is rescheduled, we do not charge anything additional other than the 50% retainer amount you had paid. In case of cancellation, we refund 50% of the retainer amount too.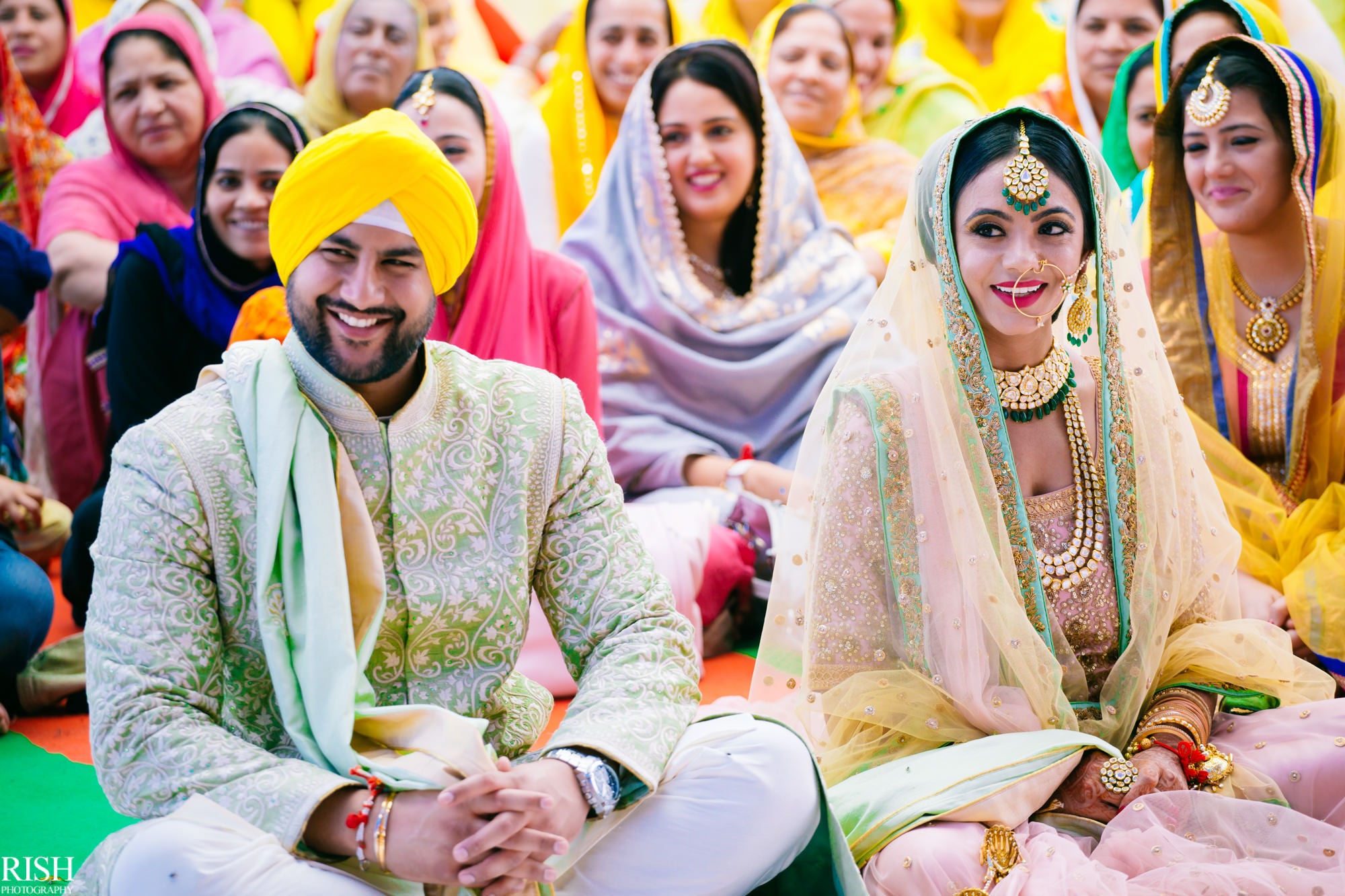 10. Do they also offer wedding video / cinematography? 
Video or cinematography is a very important part of the whole wedding experience. Sure, a photo speaks a thousand words, but there's a different feeling when you see your wedding video played in an impeccable cinematic style, with your story unfolding as your wedding is going on. We have seen brides cry when we're presenting their wedding film to them. So investing in great wedding cinematography with photography would be our recommendation.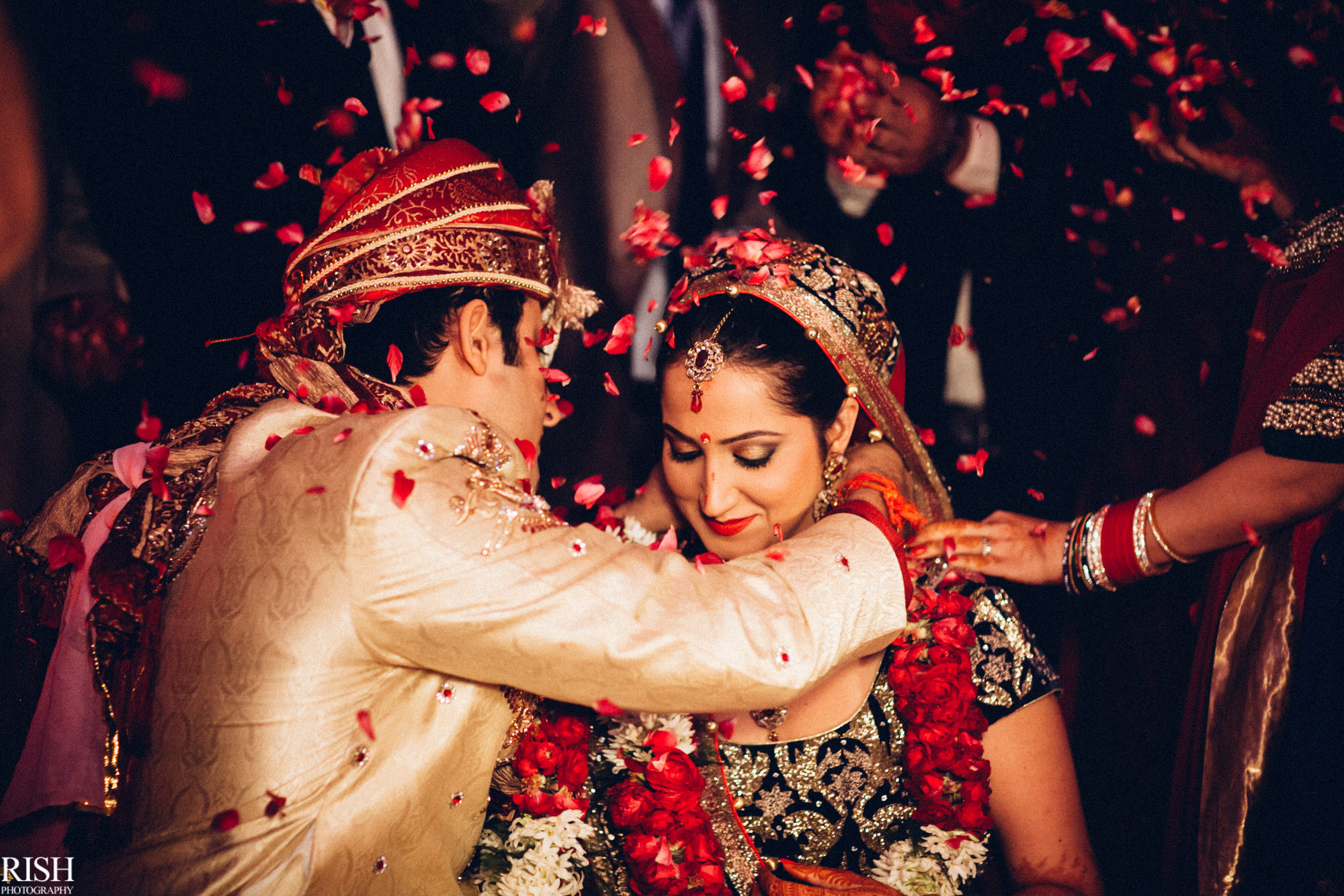 About Magica By Rish Agarwal
Magica is an award-winning Indian wedding photography brand founded by Rish Agarwal. We have experience of shooting 100+ weddings over 10 years of experience. We offer complete packages of wedding photography and videography and can shoot your wedding anywhere in the world, as long as there's a way to reach there :)