The Best Canon Lenses For Wedding Photography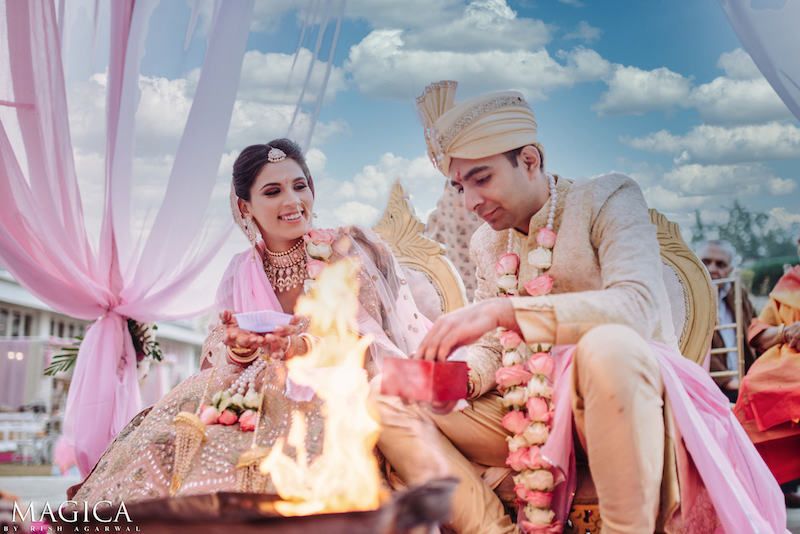 Whether you're photographing an intimate elopement, a micro wedding, a quirky alternative wedding or a traditional big wedding reception, the right kit is key. So which are the best Canon lenses for wedding photography? What are the essential features to look for in a Canon wedding lens? And which lenses will be both reliable and fast to focus, enabling you to deliver results time and time again?
1. Best wide-angle lens for immersive portraits: Canon RF 15-35mm F2.8L IS USM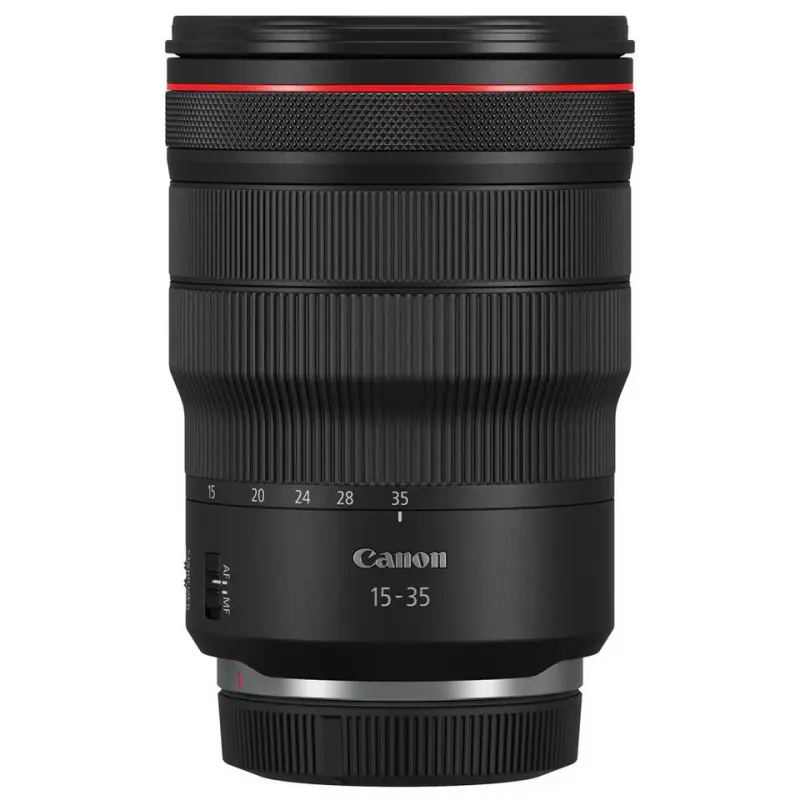 First of all, let's understand what immersive portraits actually mean. It's a well known fact in the photography and cinema world that you keep your audience where you put your camera (or the lens) at. Which means, when the director or the DoP decides to pan into a shot in film, you feel getting closer to the mind of the character. If the camera is far apart, you feel disconnected and if it's too close, you feel uncomfortable.
Similarly, in wedding photography, we're always working with human beings. And for the people who see those photos afterwards, it's very important to give them a feeling of immersion like they were actually present there at the wedding, celebrating with their loved ones. This has a great emotional impact and the primary reason why sometimes some of our clients have tears in their eyes when seeing their wedding photos for the first time.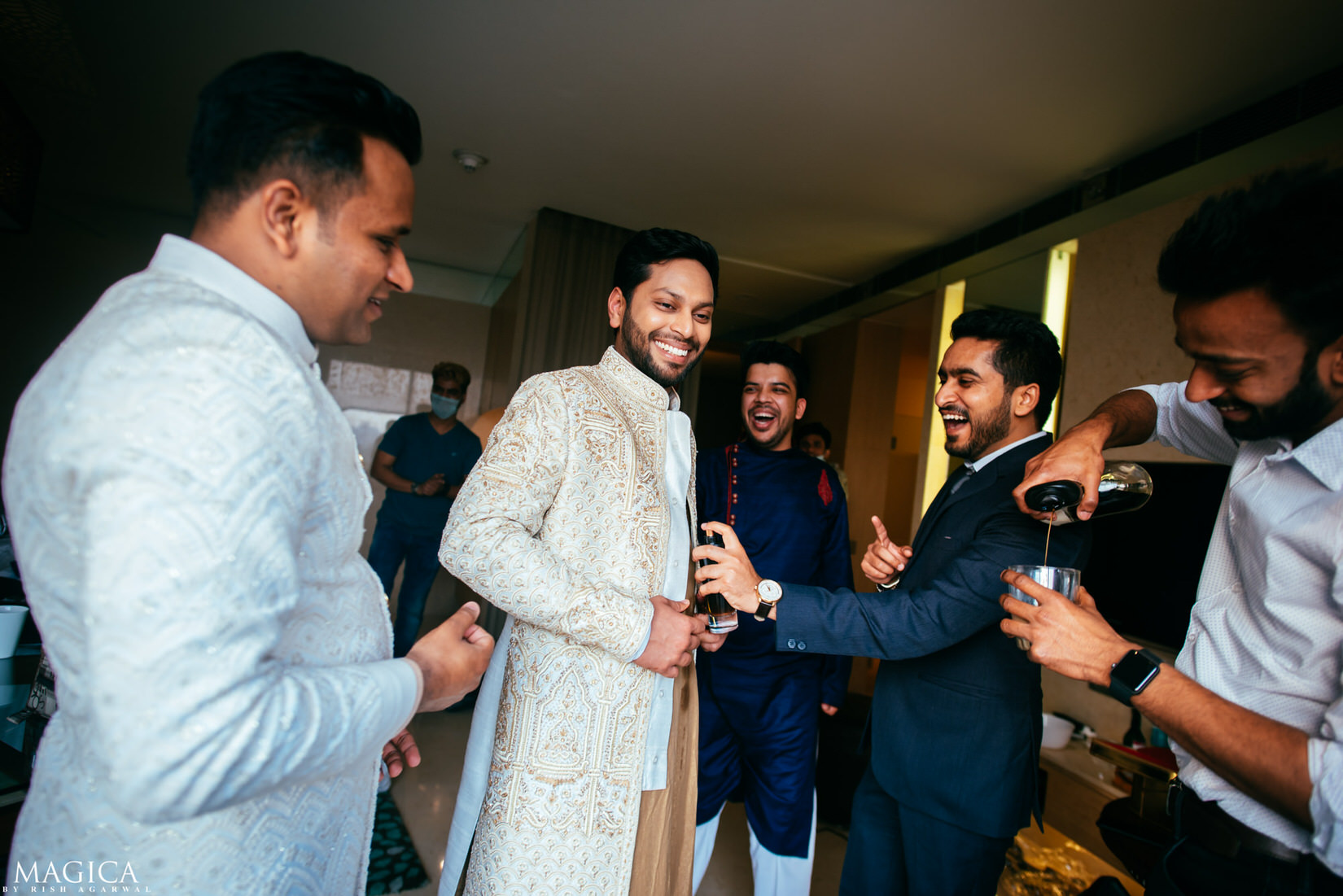 Canon's RF 15-35mm lets you do just that. With a flexible aperture, this goes from 35mm to all the way to 15mm. So no matter the number of people in front of you, you can always adjust the focal length to include them all and capture all the drama in a single frame and give the viewer a sense of immersion.
2. Best lens for capturing details: Canon RF 85mm F1.2L USM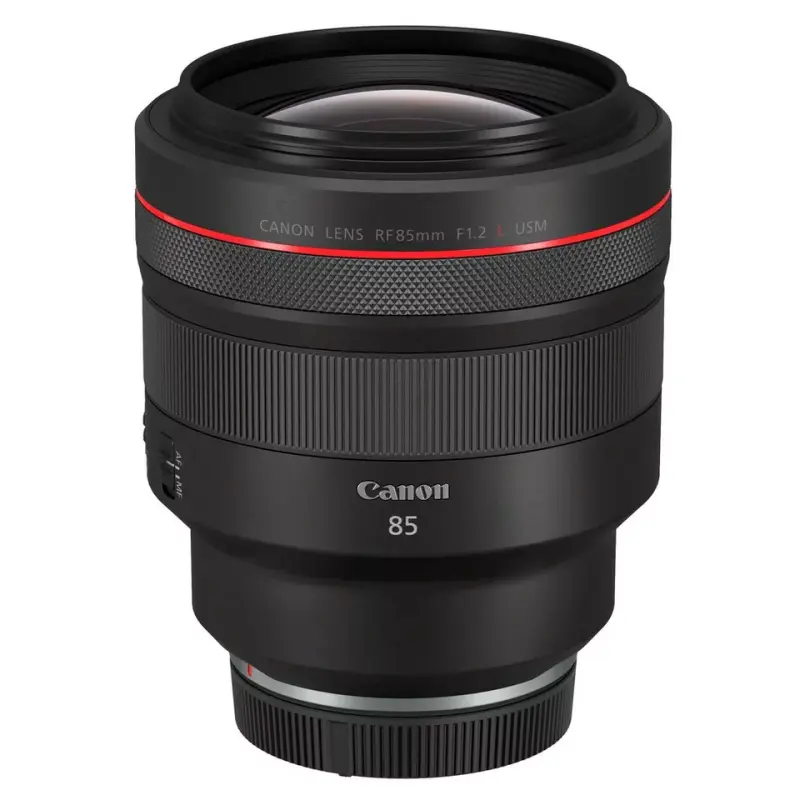 The devil is in the details. And details are the most overlooked while the most essential thing, not only in photography, but in everything else you do in your life. But especially in wedding photography, the importance of details cannot be overstated. After all, the most important things like the wedding ring, all need detailed shots.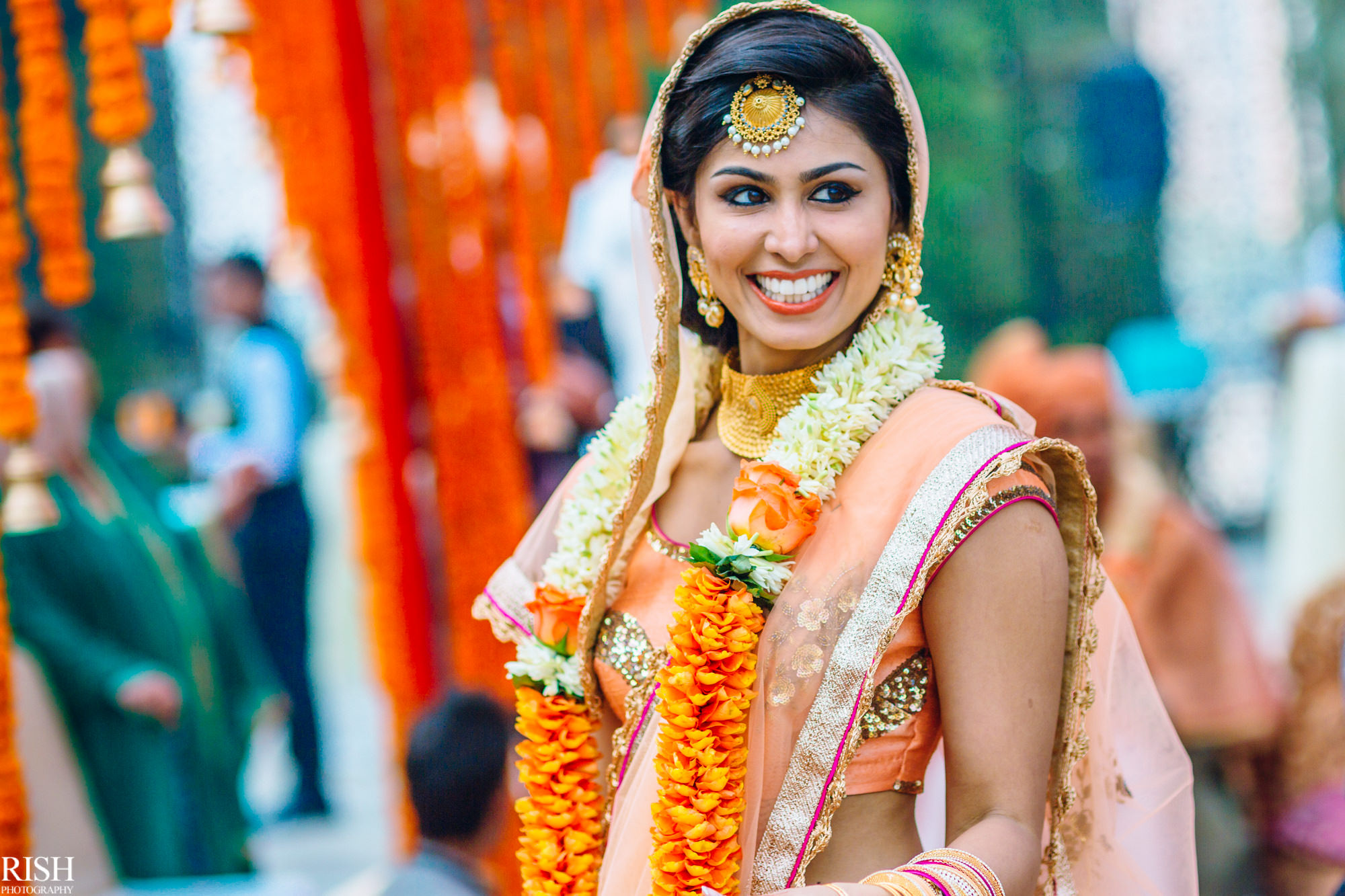 However, details are not only limited to just objects. Detail can be even human emotions. That tear that is just about to roll off the cheek of bride's mother, capture that detail. That twinkle in the eye when the groom sees his bride for the first time, capture that. That tightness of the hug, the father gives her daughter at the wedding, capture that. And to capture all of this, the best lens, in my opinion, would be Canon's RF 85mm F1.2L USM. Since these details happen for split seconds, you need a very fast lens. The 85mm with F1.2 is the fastest lens in that series which can lock tact sharp focus even in low light situations given the wide aperture it has.
3. Best lens for isolating the subject: Canon RF 50mm F1.2L USM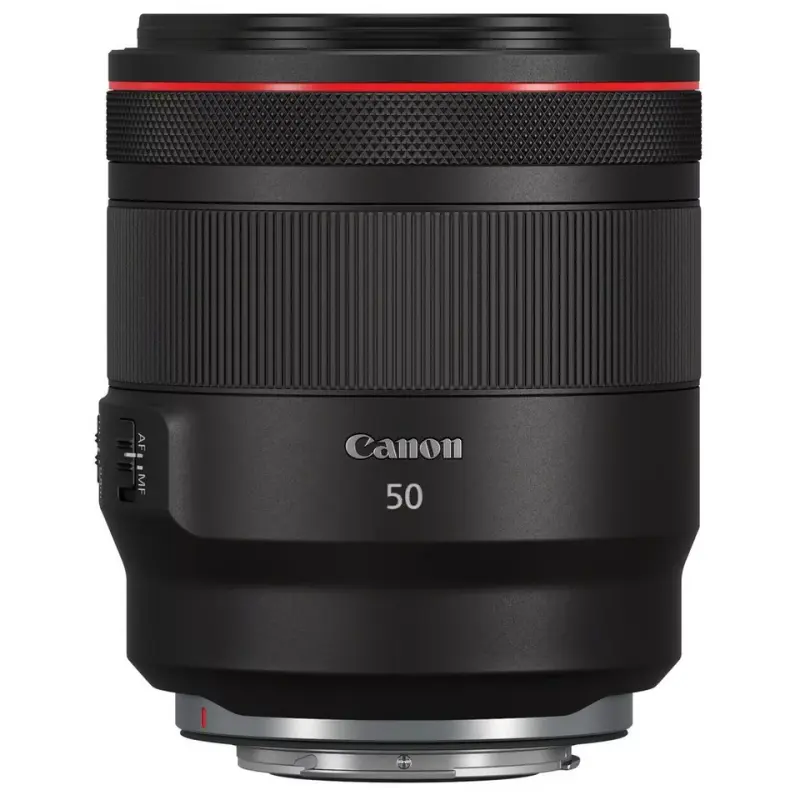 There's a very popular term in photography, which I'm sure most of you have heard before. And it's called Bokeh. It's the Japanese word from blur. Specifically, background blur. And what background blur essentially does it to isolate your subject. The subject then stands alone regardless of how busy or distracting the background is and you still can get a great photo. Almost all portraits depend on this background blur or bokeh effect. And Canon's RF 50mm f1.2L USM lens helps you achieve just that very easily.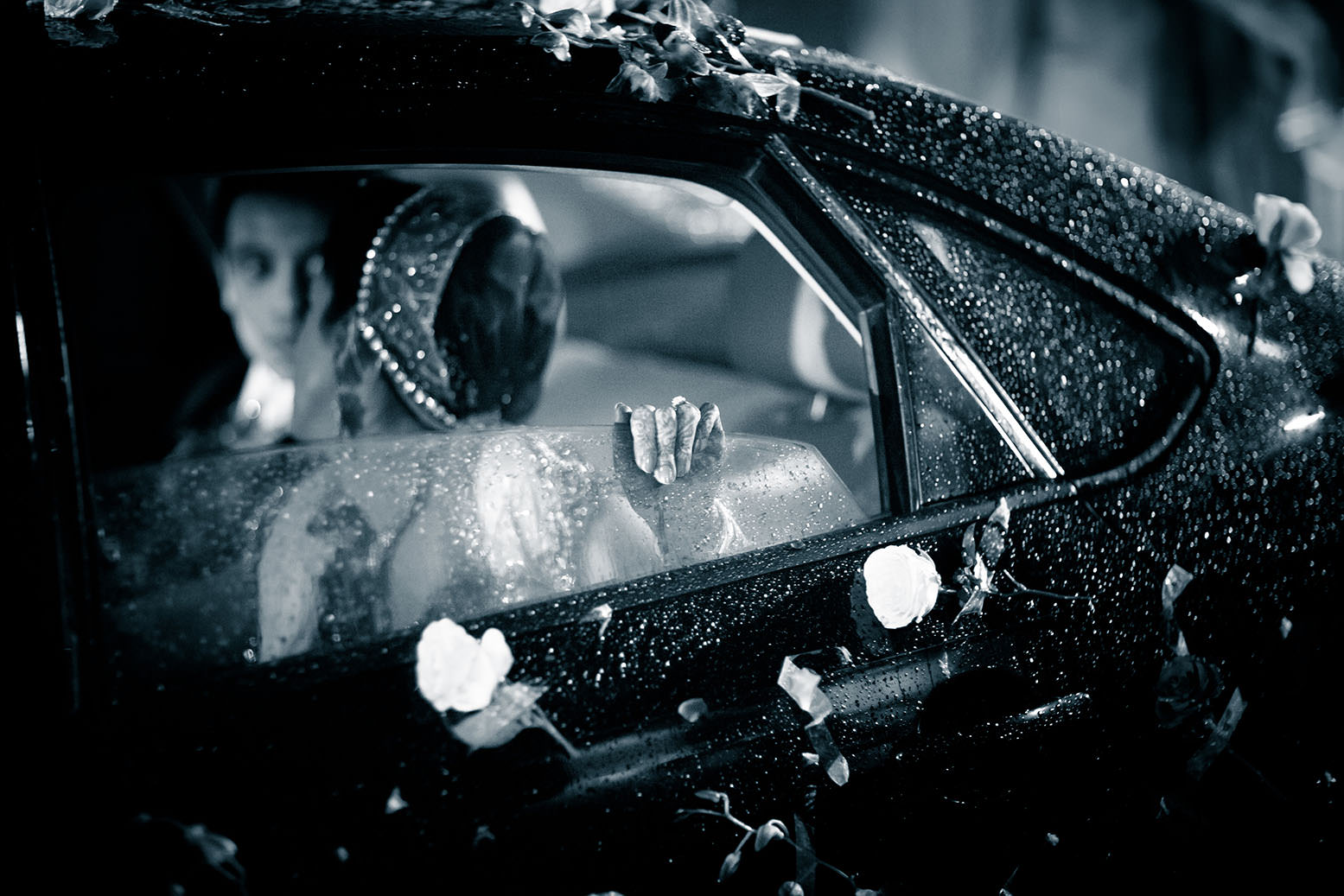 Have a subject with a very distracting or busy background but still want to make an epic portrait? Just shoot 50mm wide open and you're golden.
50mm is also a very special focal length because it's closer to what our normal eyes see the world in. So, when we shoot portraits in 50mm focal length, it doesn't deform or exaggerate any facial or body features. You get what you see, just in a much more beautiful and artistic way!
4. Best zoom lens for wedding photography: Canon RF 28-70mm F2L USM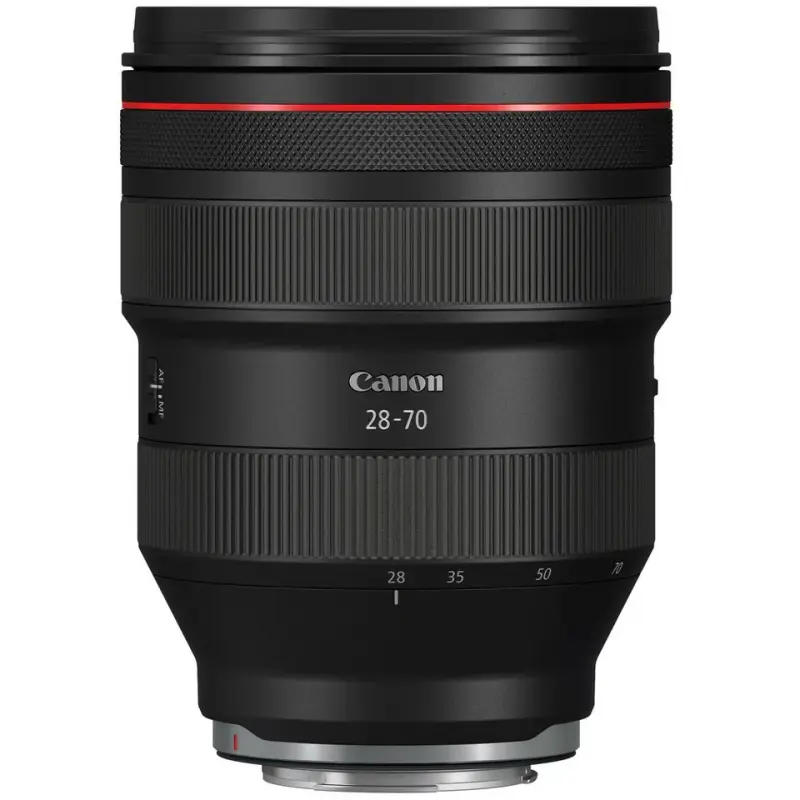 Zoom is a great superpower to have. Imagine you never have to move an inch and still be able to capture anything in the line of sight. Well, a zoom lens gives you that power. But with great power comes great responsibility. And you have to really know where to use what level of zoom. Keeping that judgement aside, Canon RF 28.70 f2L USM is a great lens to have with a very wide range of zoom.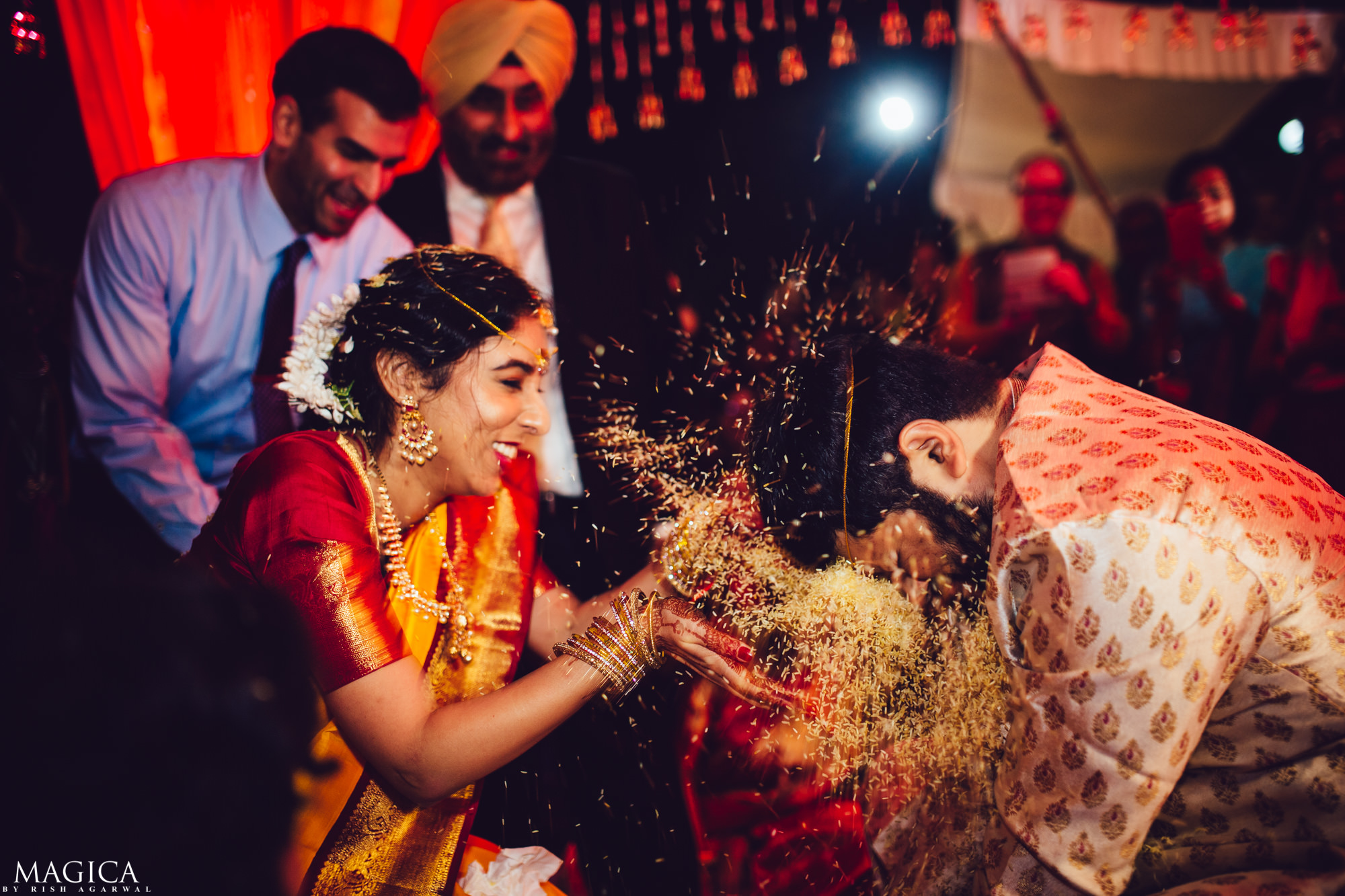 28mm is practically a very wide focal length and 70mm is a very long focal length. There's no other lens in this price range that gives you this much flexibility.
However, the thing with zoom lenses are they tend to be a little bit heavier, more complex and little bit slower. What I mean by slower is, the maximum aperture in this lens is f2 which is quite a bit slower than other f1.2 lenses we discussed earlier.
Nevertheless, if this is a tradeoff you're willing to take, this lens is very versatile.
5. Best long lens for outdoor portraits: Canon RF 70-200mm F2.8L IS USM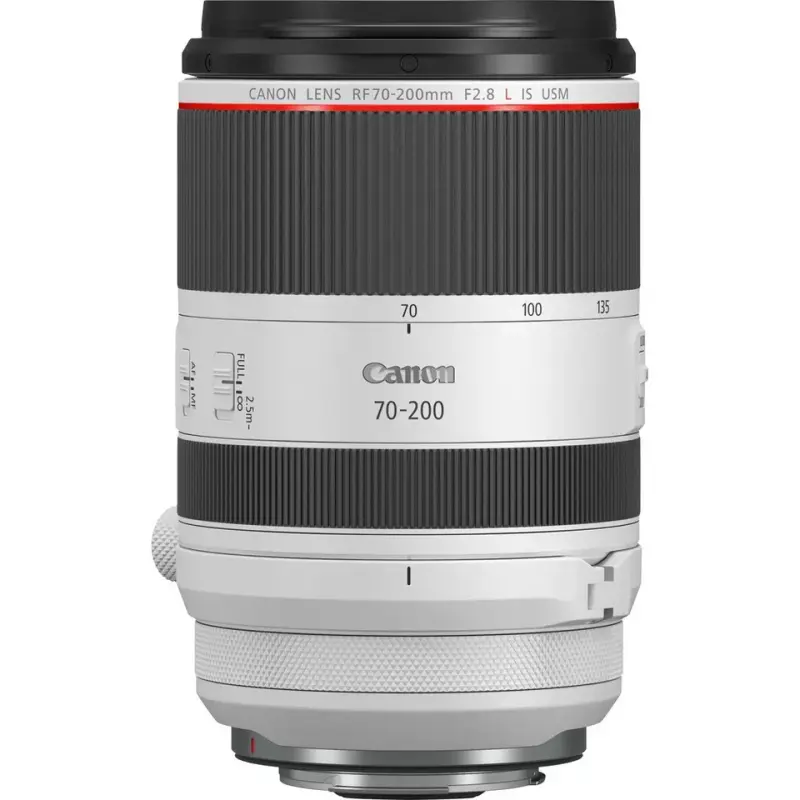 Although not as long as the average length of an Indian wedding, Canon RF 70-200mm f2.8L IS USM is one of the best long zoom lenses Canon has ever produced. If I have to choose one lens to shoot a whole wedding with, I'd definitely choose this lens. This lens is built like a tank, offers you an exponential range while being an L series lens (L series lenses are classic canons with a red ring, built like a tank & top notch quality)
Why have I referred to this as best lens for outdoor portraits? Because 200mm is such a long focal length, the photographer needs to stand very far away from the subject in order to photograph it. Otherwise the lens just won't focus. But once you get a taste of that 200mm quality, bokeh & speed, it's very hard to go back.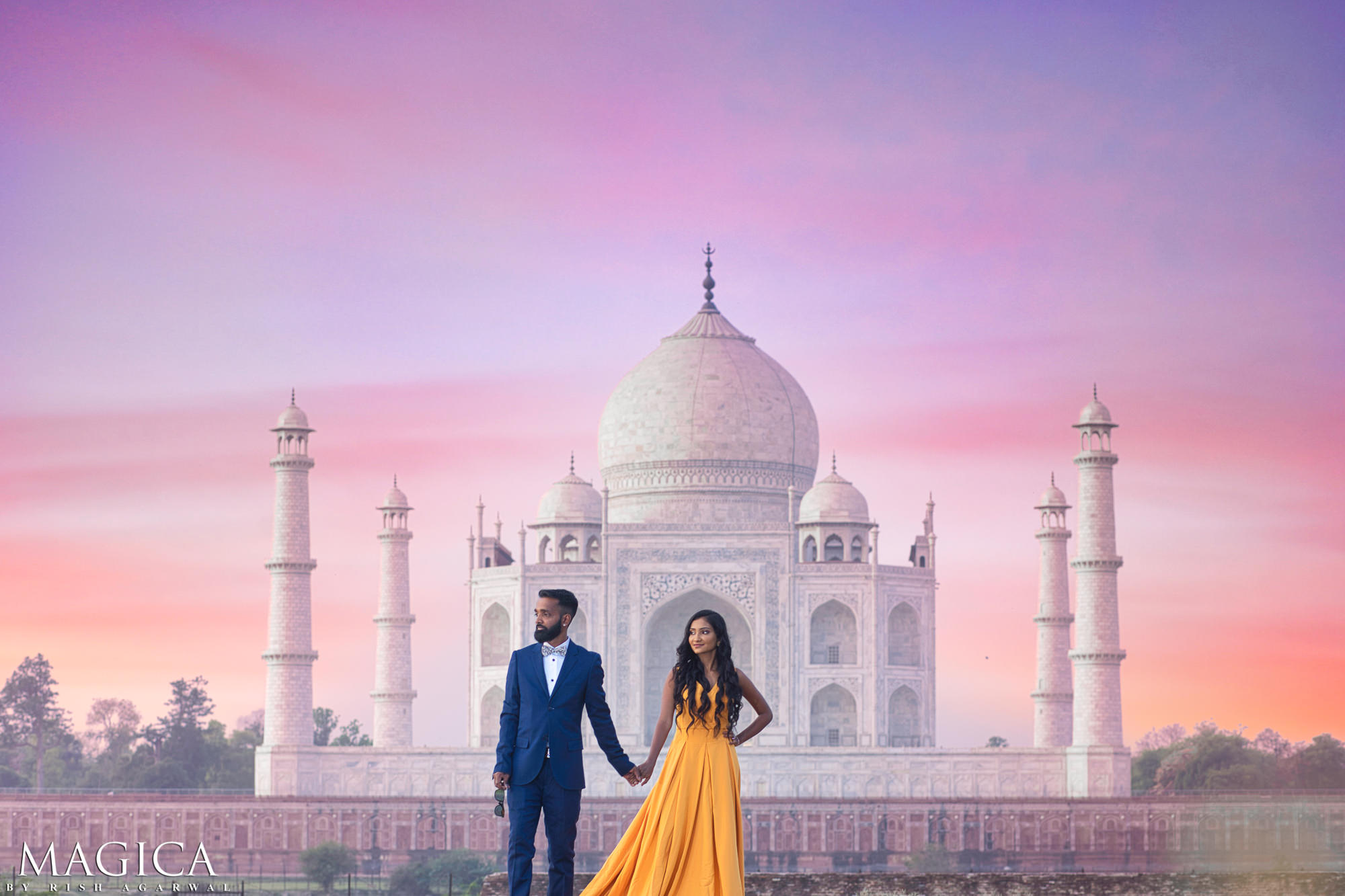 Since this lens comes at the maximum aperture of f.28 it requires great lighting to work at its full potential. And what better light source than our good old sun? This is why I prefer this lens while working in outdoor conditions with an open sky and ample of light.
6. Bonus - Canon RF 35mm f/1.8 Macro is STM Lens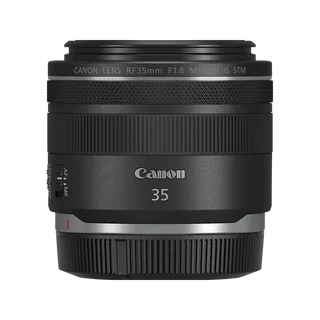 This one is a bonus and let me tell you why. The 35mm is a very well kept secret of all great documentary photographers. Why is that you ask? That's because 35mm is the exact focal length of our eyes. Which makes the photos produced by this lens really familiar. Because that's how we see the world with our own eyes!
But this one has one more amazing trick right up its sleeve. This RF 35mm f/1.8 lens comes with macro ability inbuilt.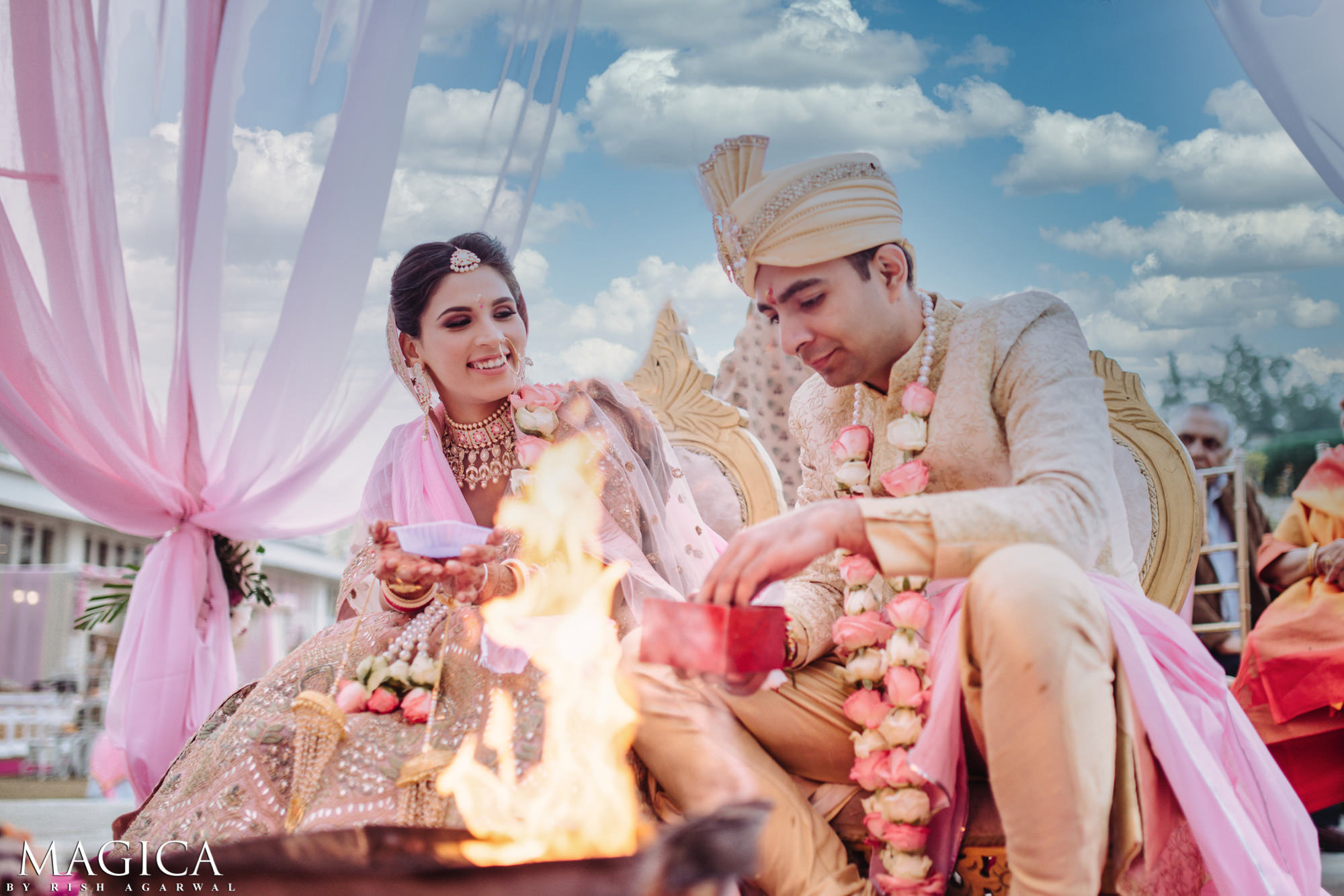 Which means you not only can create great photographic compositions using its 35mm focal length, but also can get detailed close up macro shots using the macro mode. That's two very expensive to have features in a relatively inexpensive lens. And that too, at a fast aperture speed of f1.8. What more can you want?