Beautiful Themed New Delhi Pre-Wedding Shoot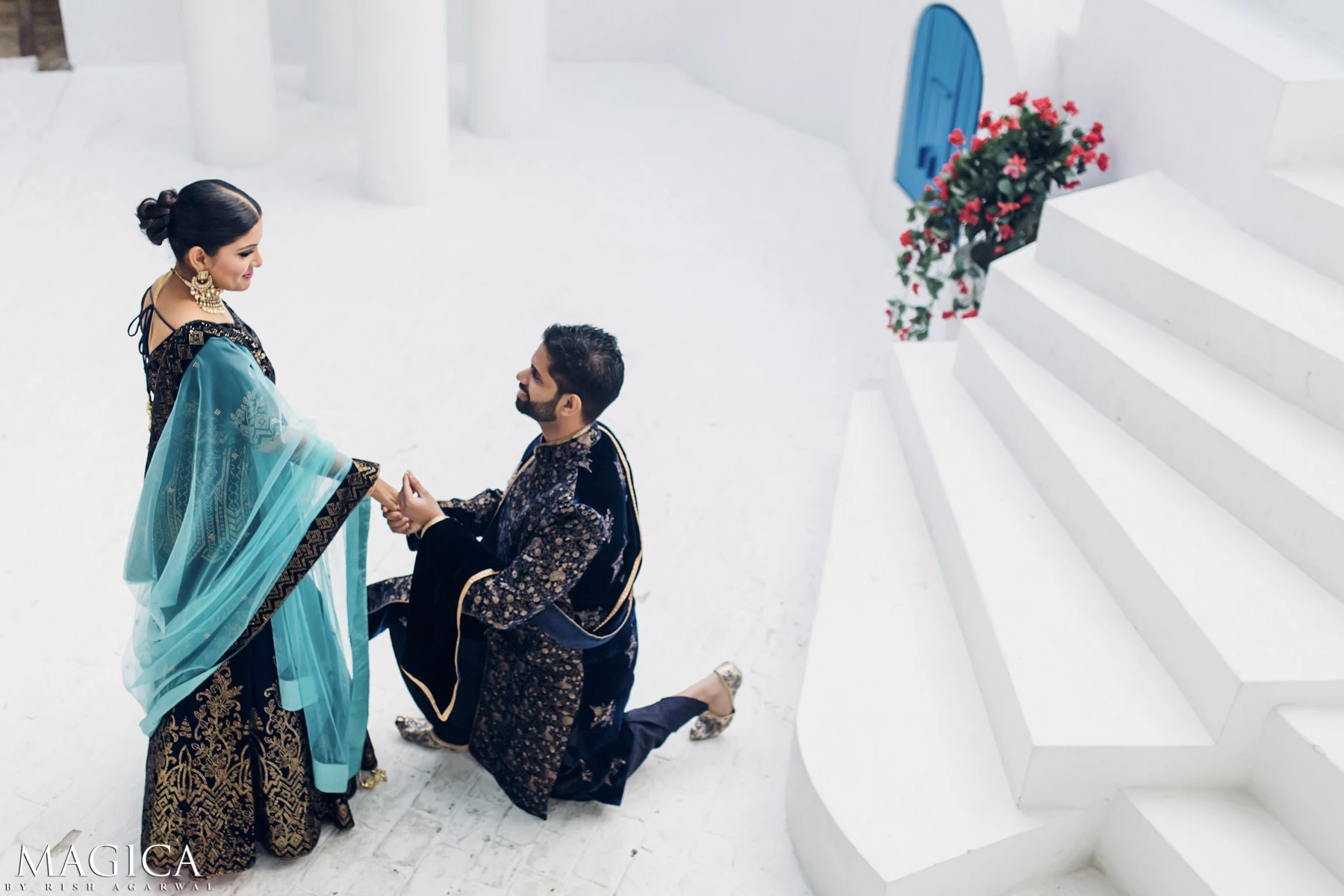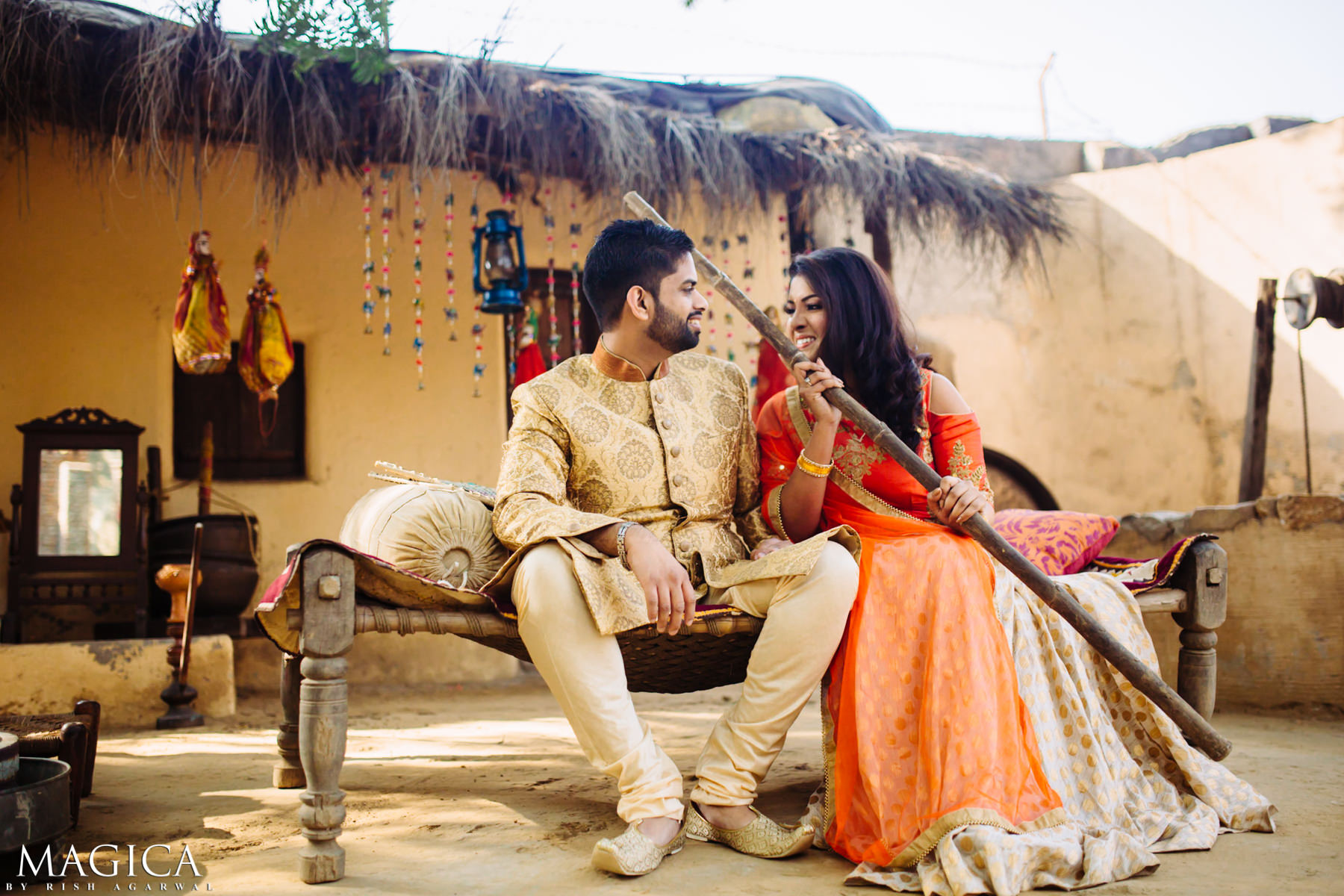 Shalinie & Viraj wanted a very fun-filled shoot with a very Indian vibe to it. The fun part was taken care by them, the other part by Magica!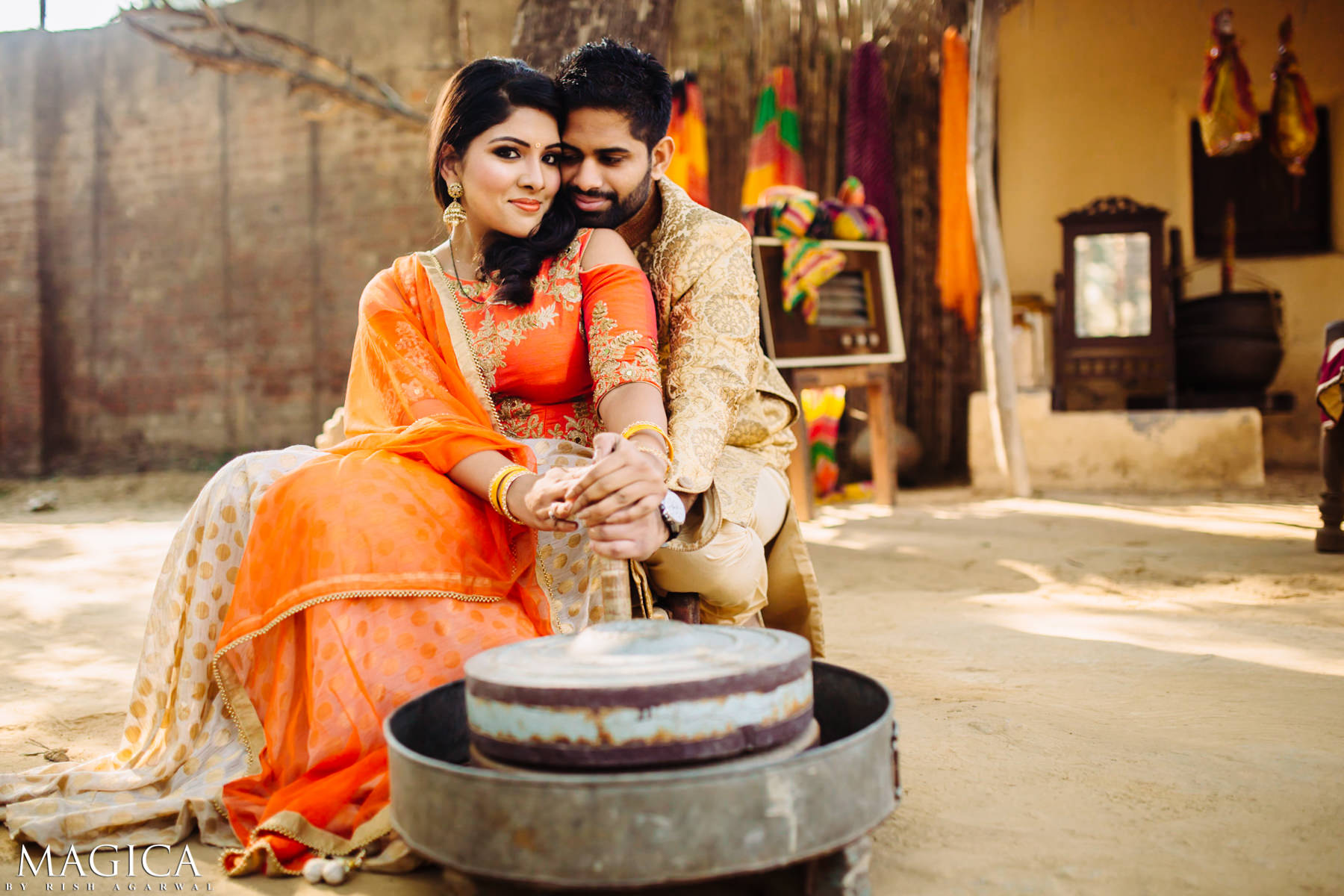 The couple wanted to incorporate their love for tradition into their pre wedding shoot location, so they picked this amazing spot which is only a few hours away from Delhi. Even though, there are many pre wedding shoot locations in Jaipur. They decided to go with a more traditional look by wearing black and white outfits to make the photos stand out more than usual. It was very fitting since although they lived in The Netherlands, their bond with India has always been strong.  This is why they decided to go for a pre wedding shoot in India.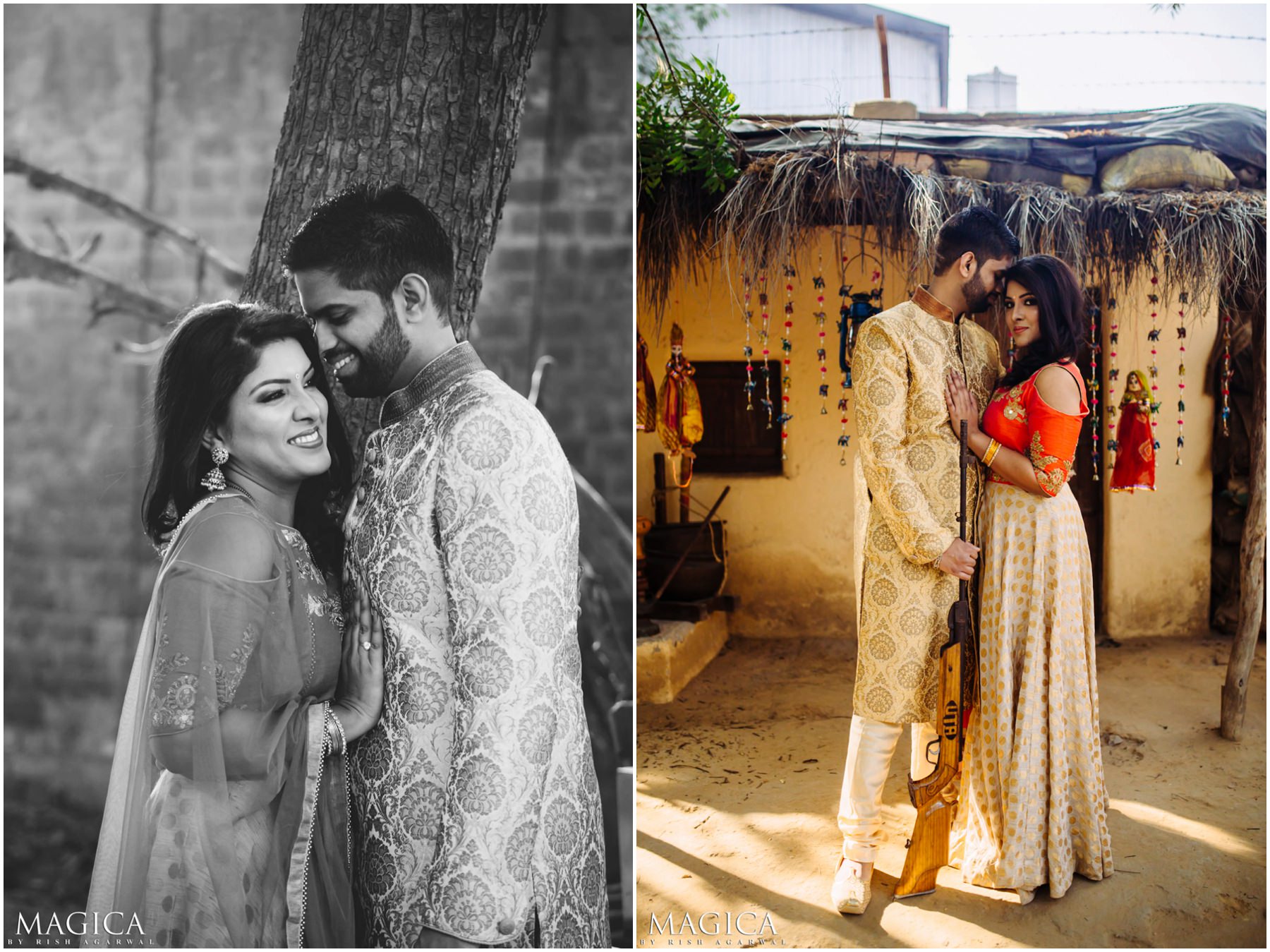 Luckily, the light was spectacular and so were both of them!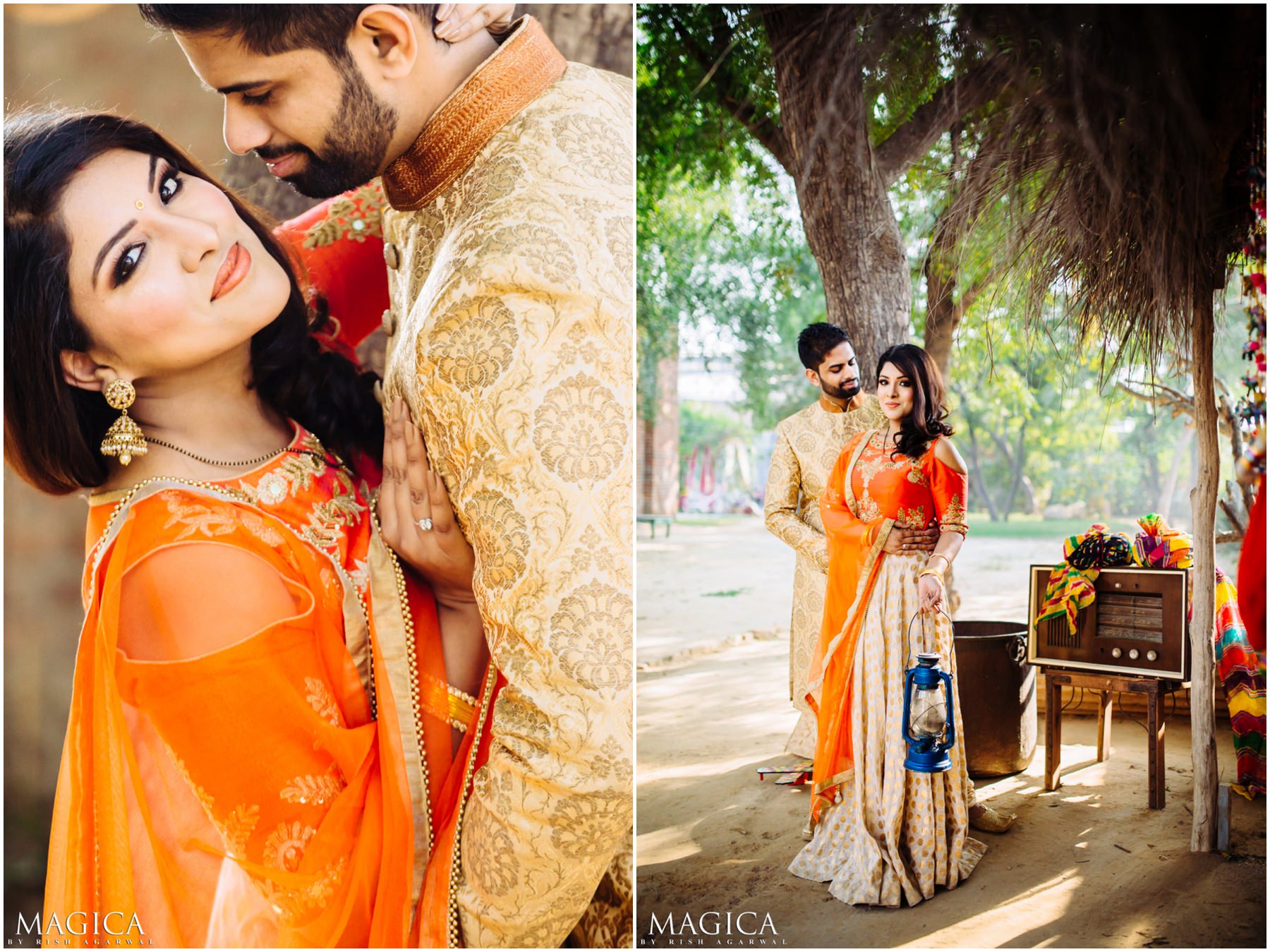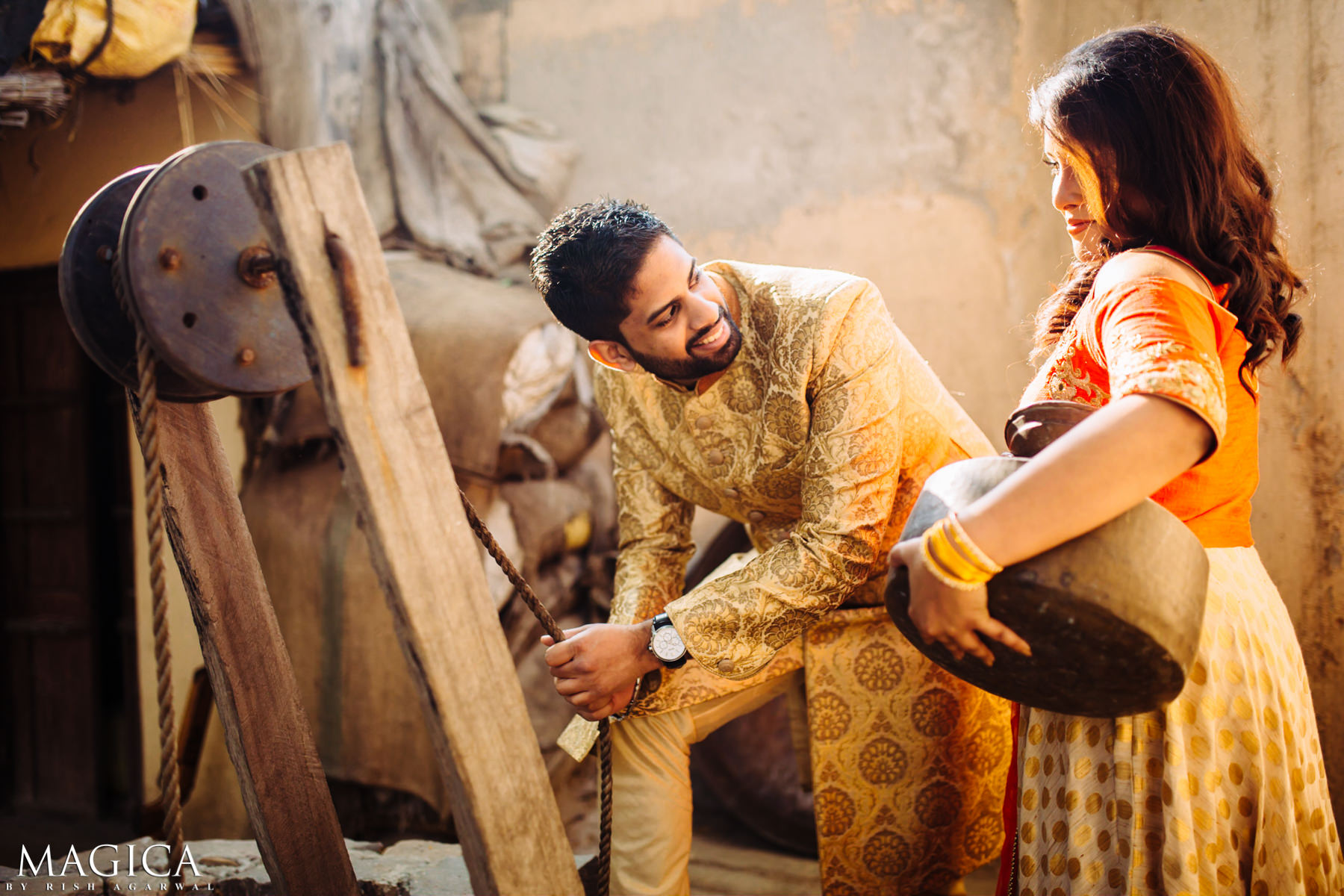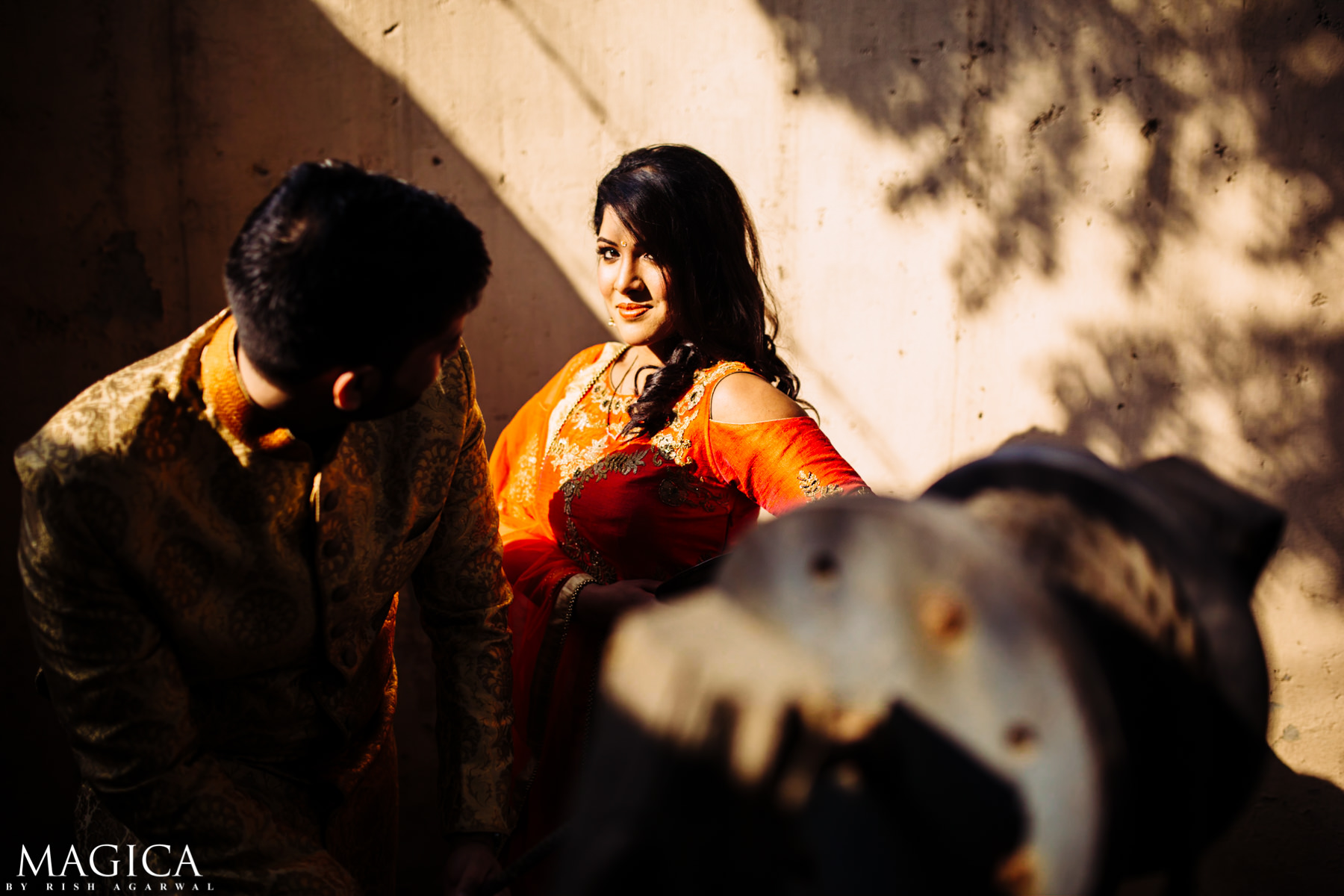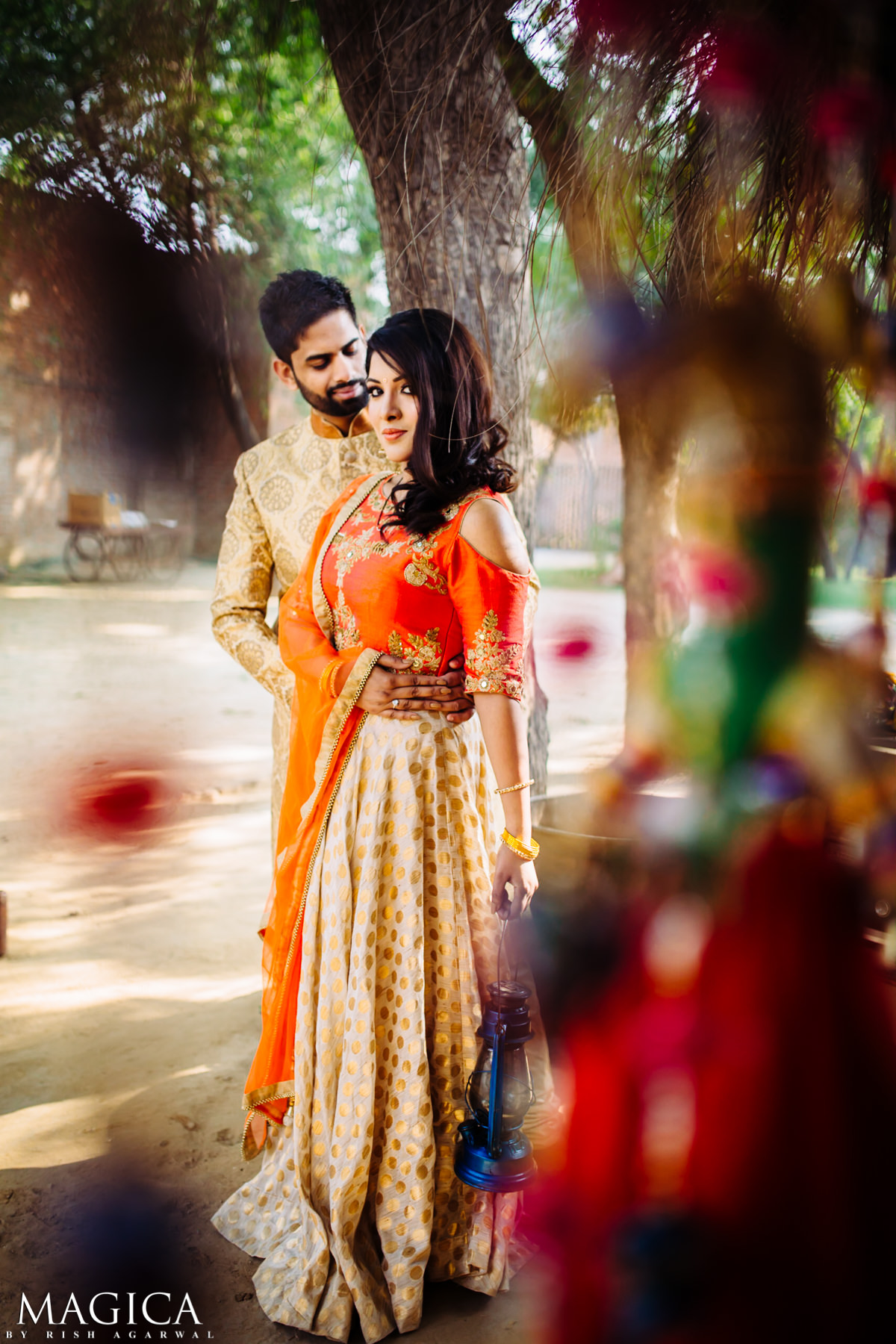 I was more than happy to be a part of the couple's journey and capture some beautiful moments of their love story in their pre wedding shoot. I remember how they were trying to keep their smiles in check since they had already been told that it was good luck for them to remain serious during the photo shoot.  After we finished shooting, I could see how much fun they had together. It was as if their relationship has always been like this, although it has only been a year since they started dating.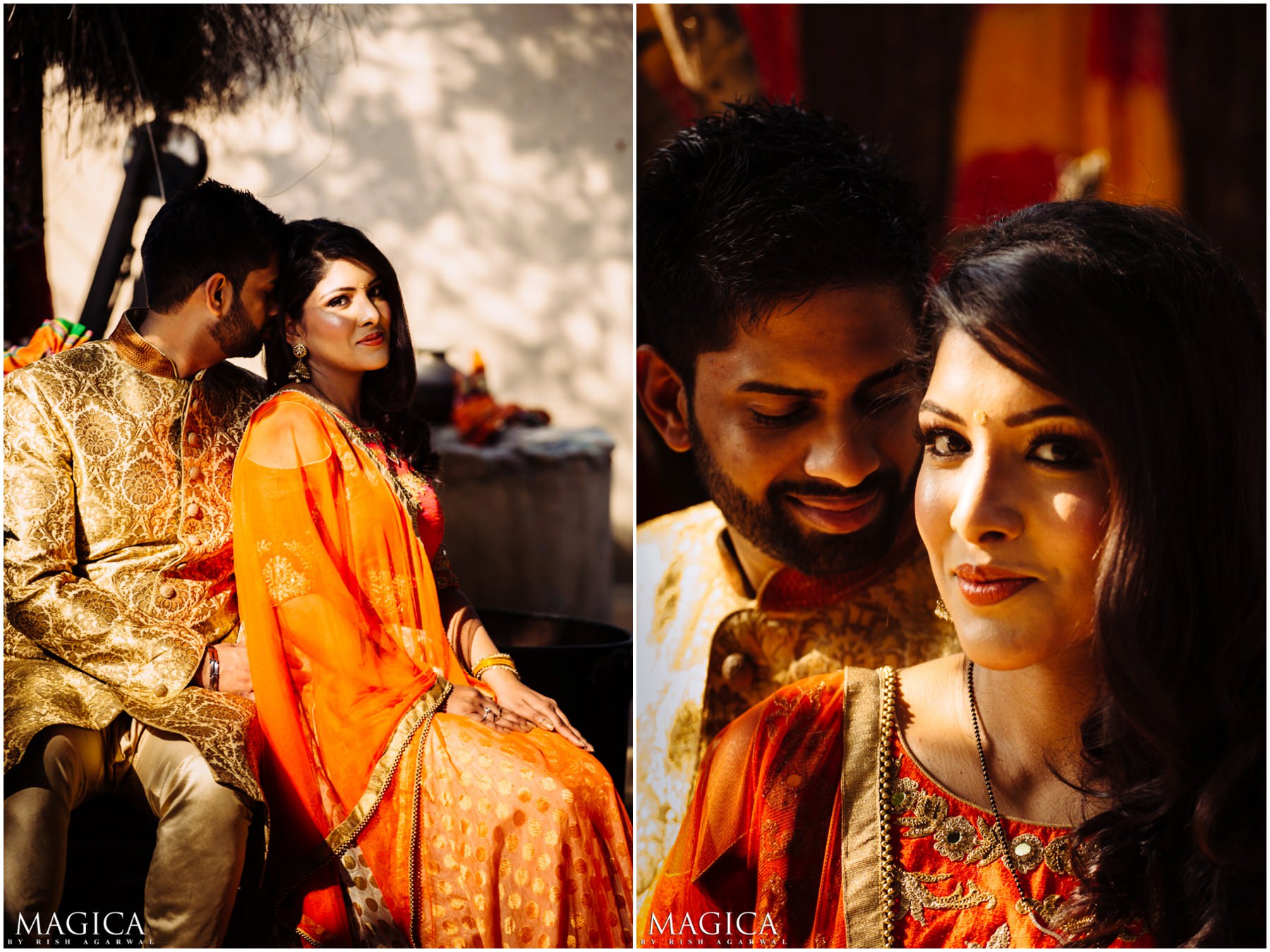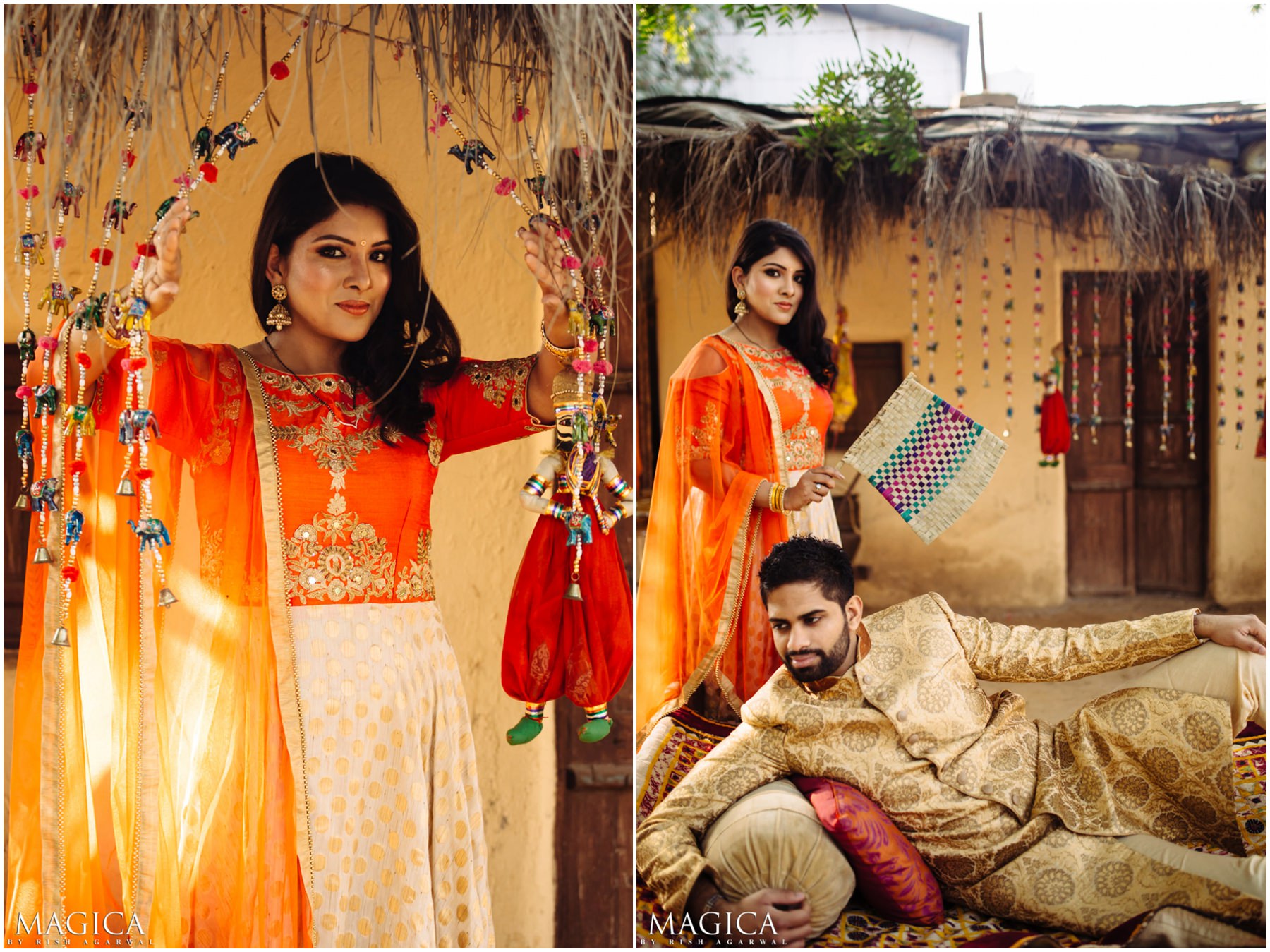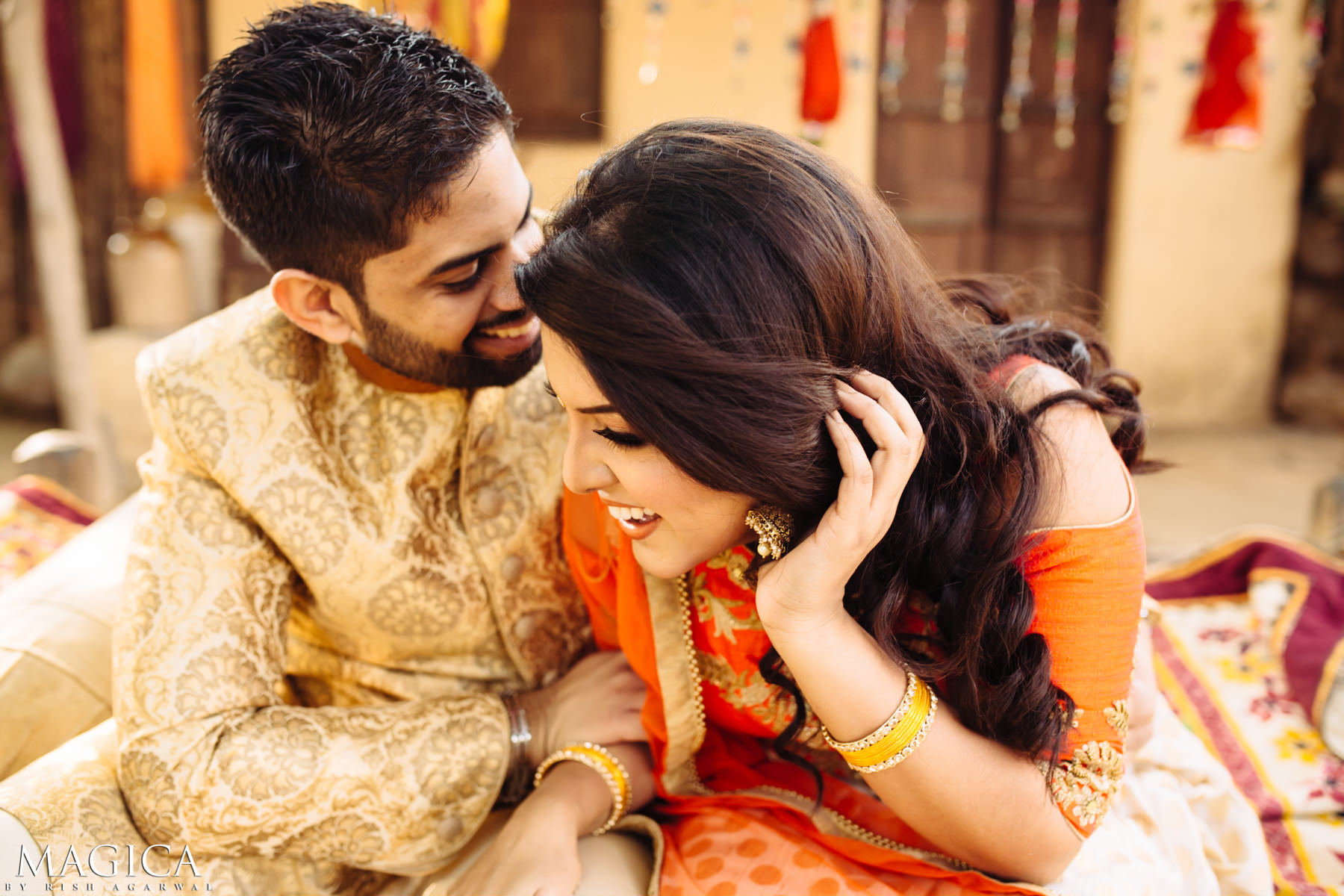 As we all know, there is nothing like a strong relationship between love birds and this shoot simply confirmed that idea.  After the shoot, the couple wanted to visit some local temples in Delhi so we went on a temple hopping spree. We visited many temples and got some great shots of the couple praying at each one of them.  They even decided to do something different by making a wish at every temple they went to. 
When I met Shalinie, the first thing she told me was she never looked good in pictures. I didn't believe her and after scrolling down, neither will you 😄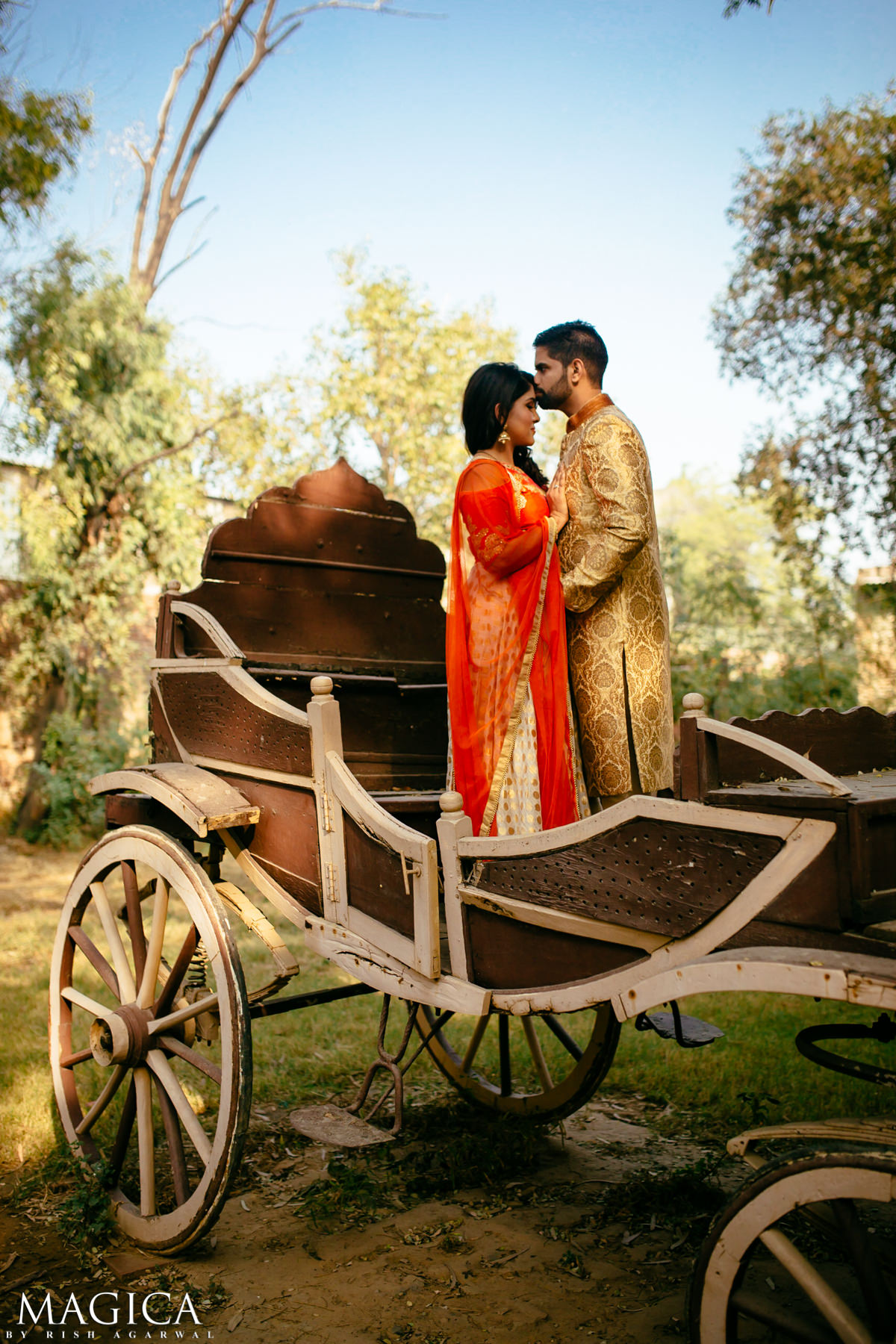 It was then time to try something else for the day and Shalinie looked stunning in her yellow legenga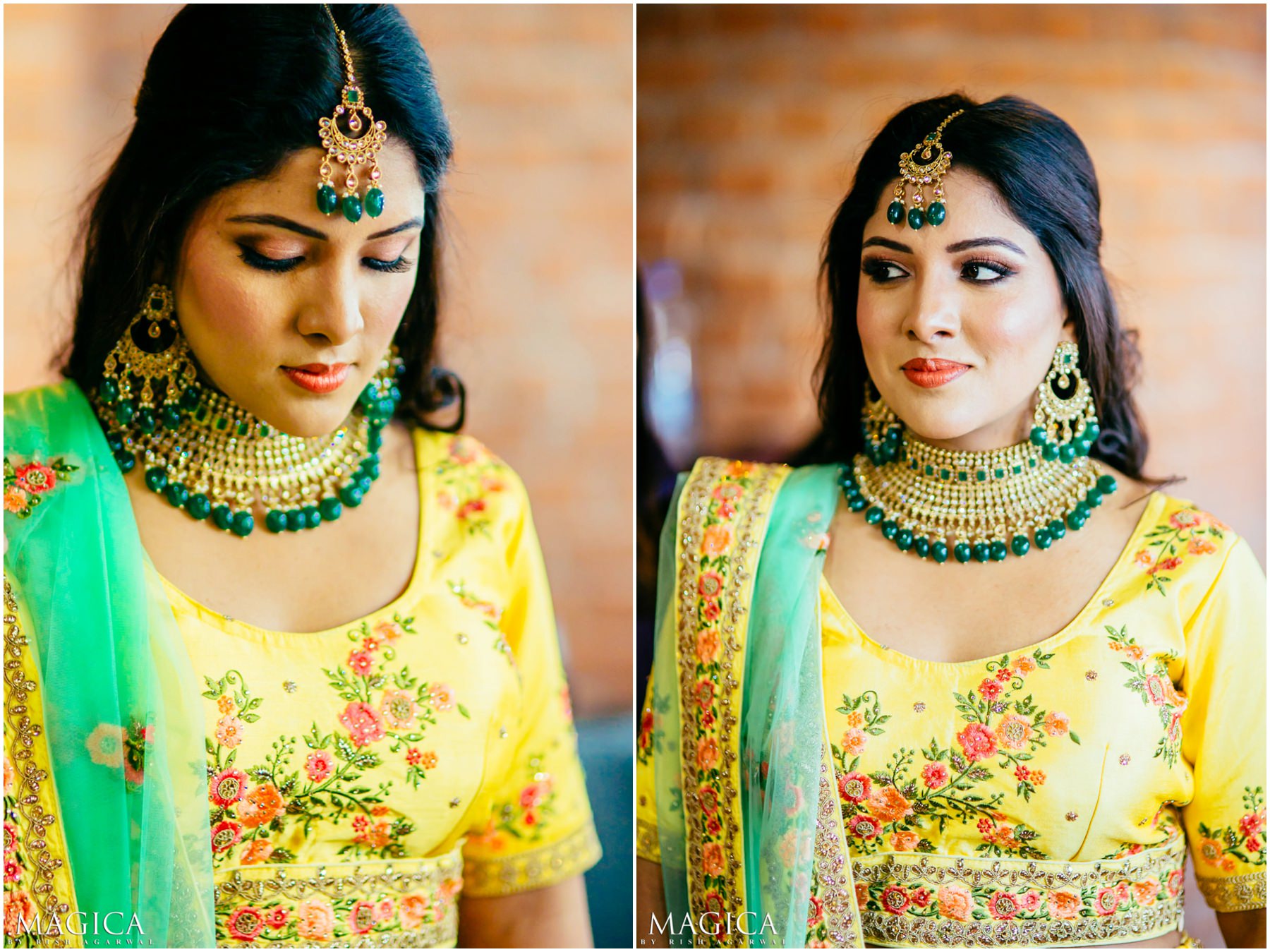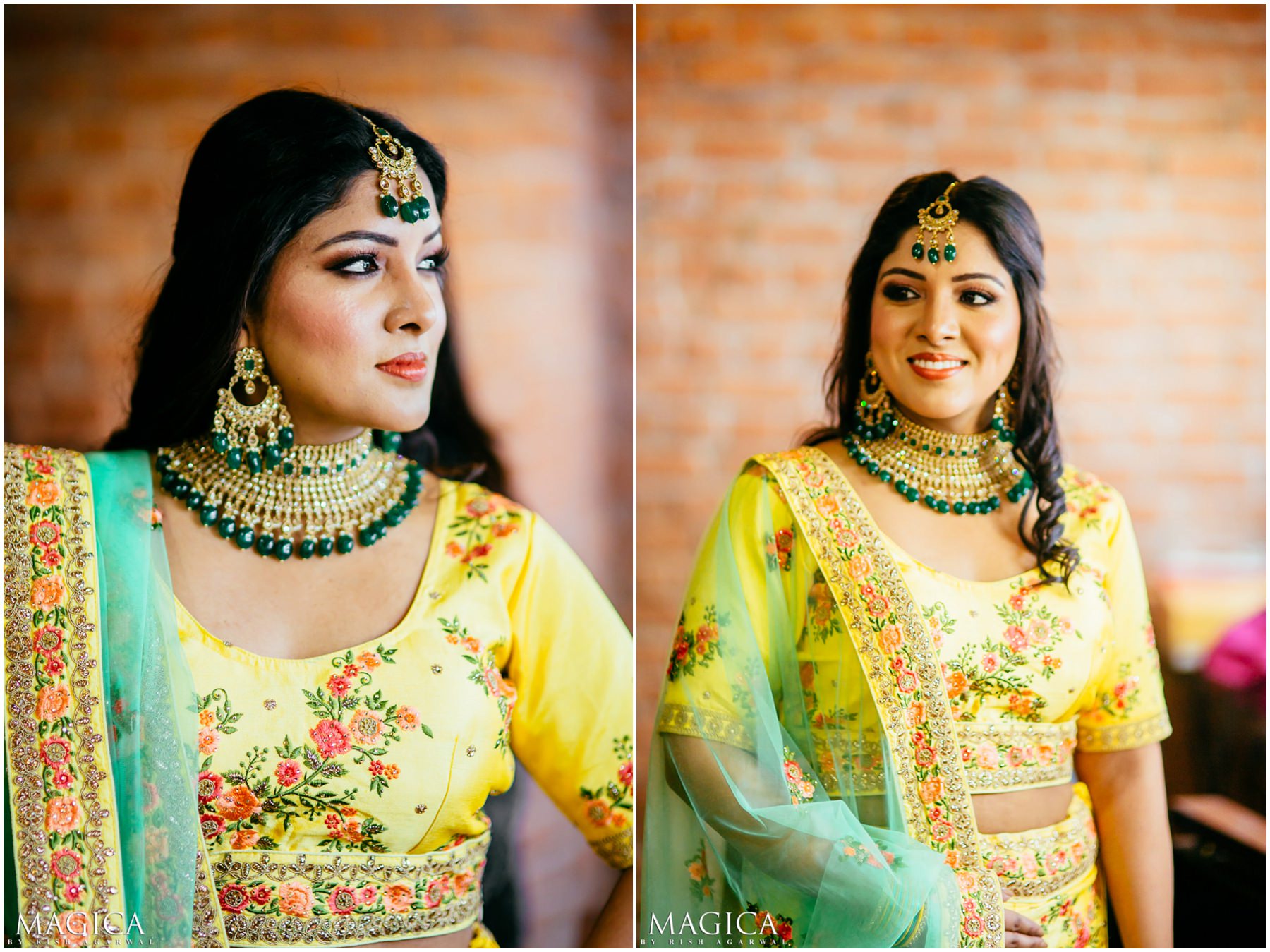 And everything else just came together! The light, the location and the expressions!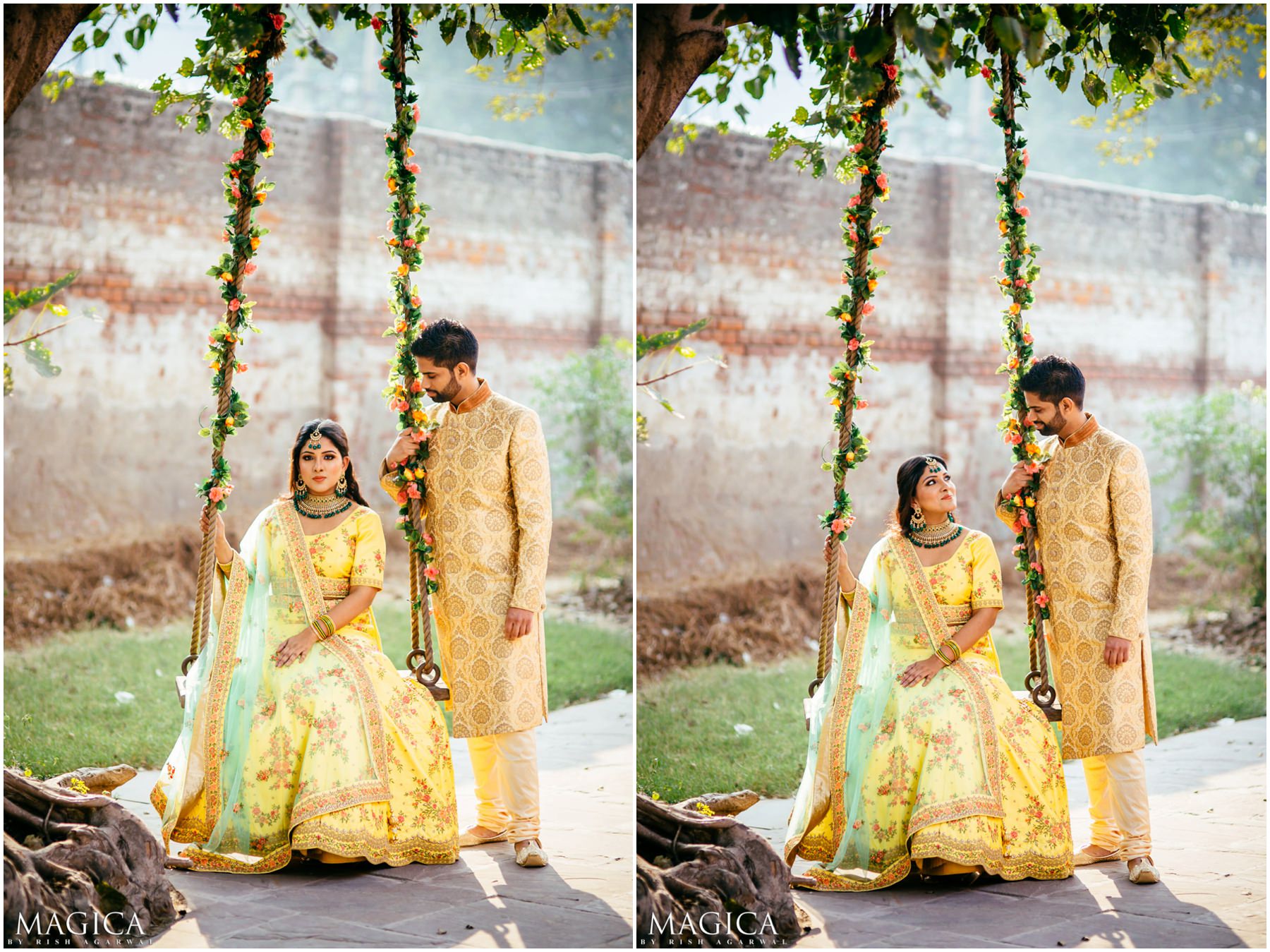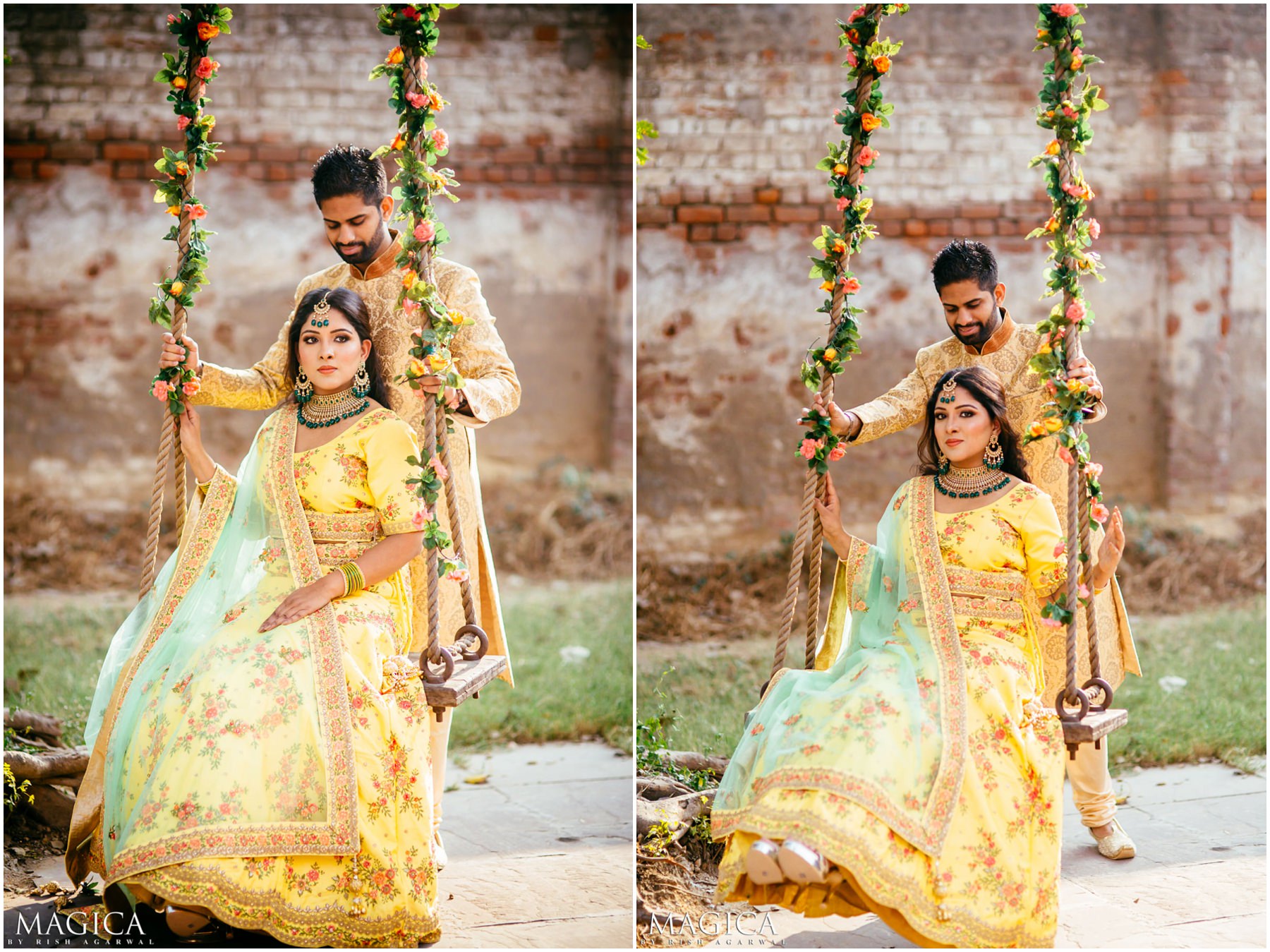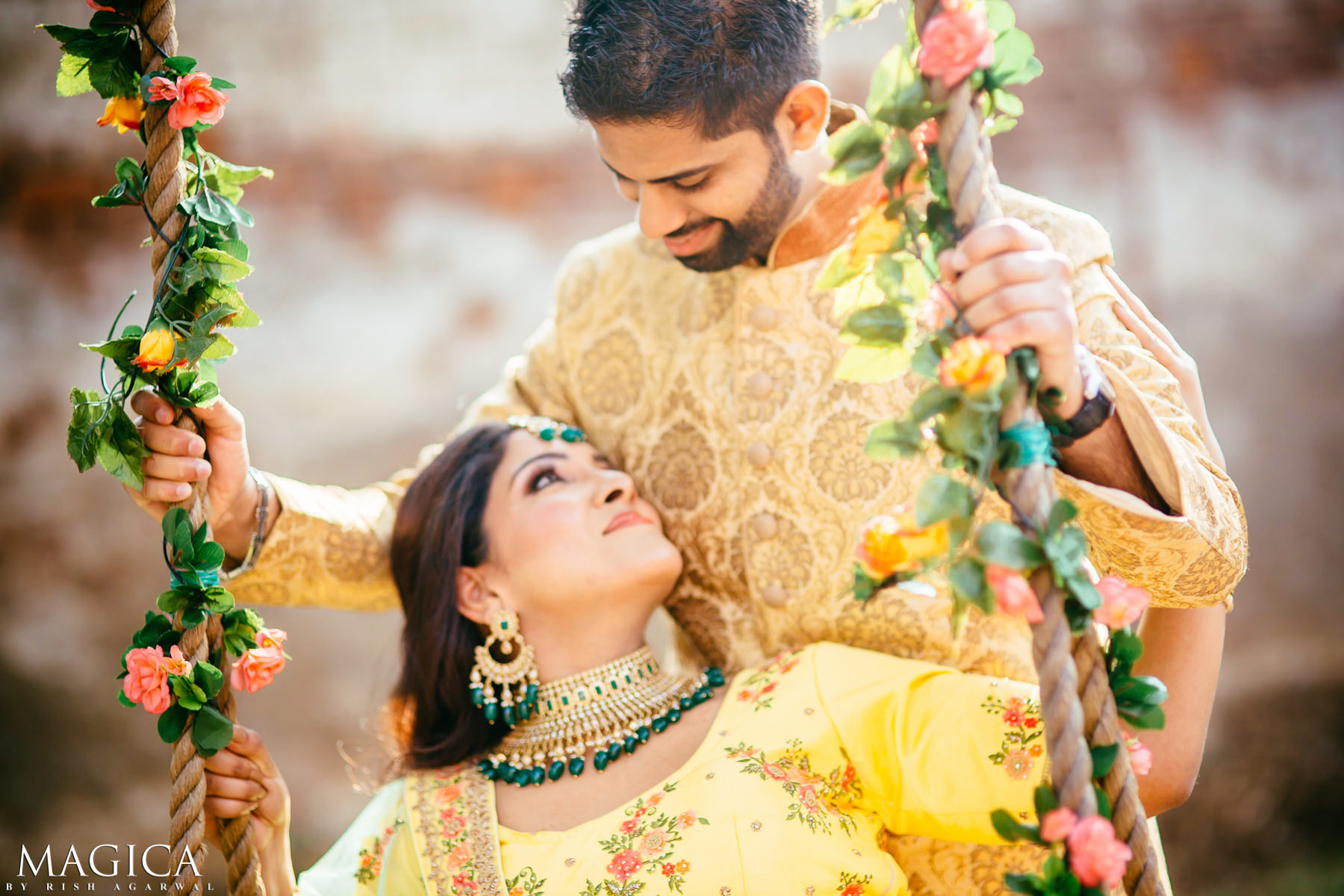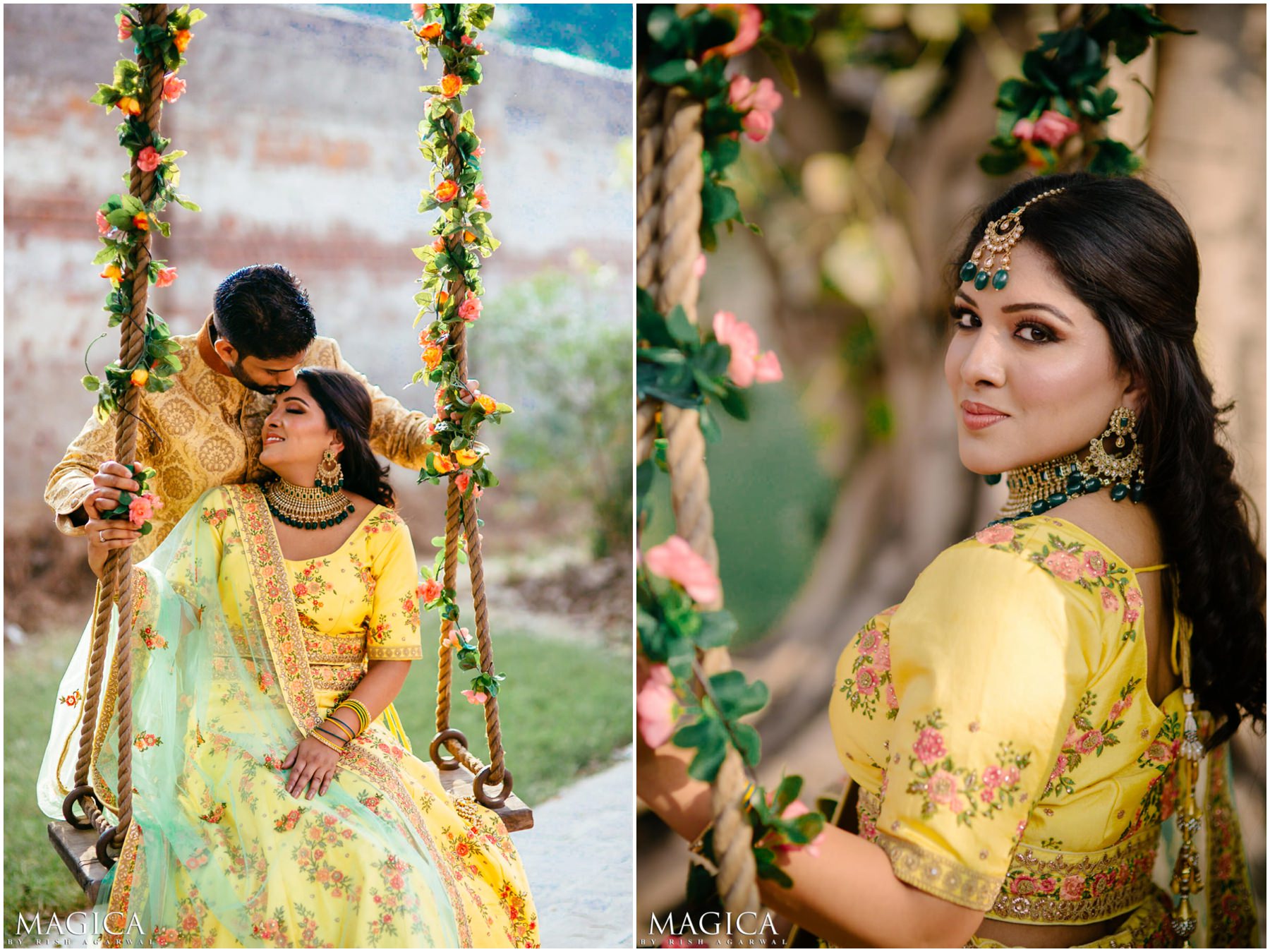 Meanwhile, I also made some editorial-high-fashion styled portraits of them.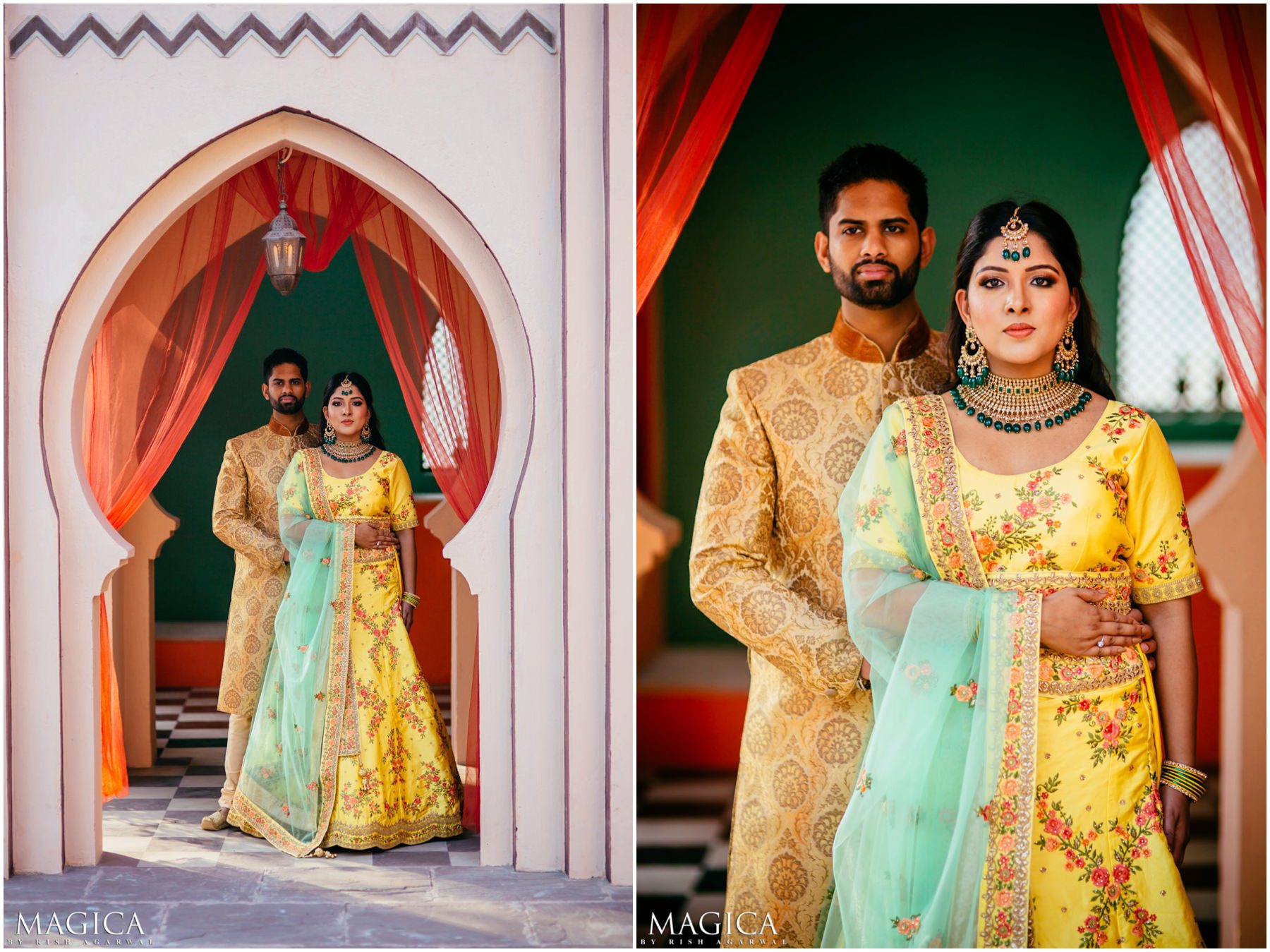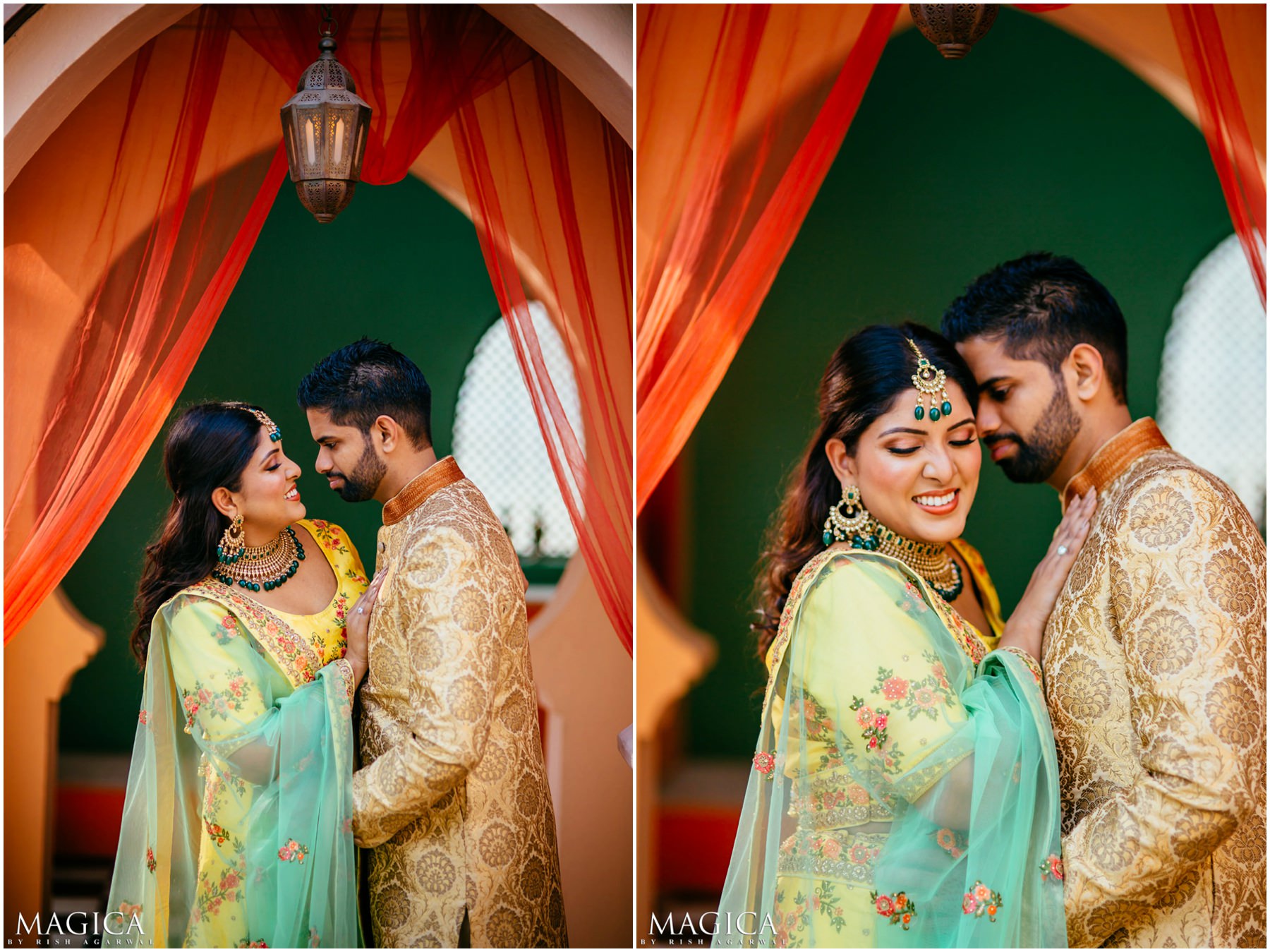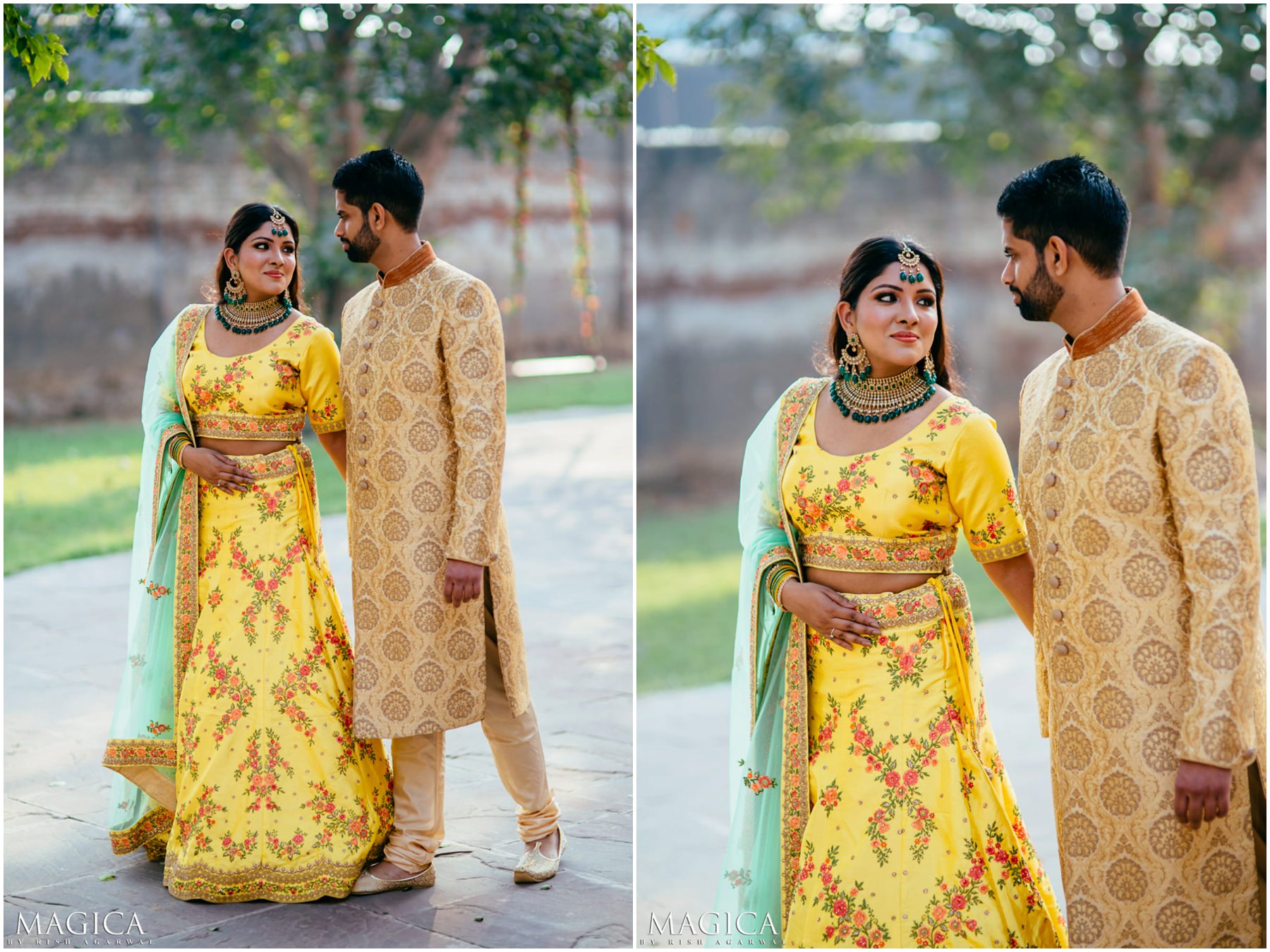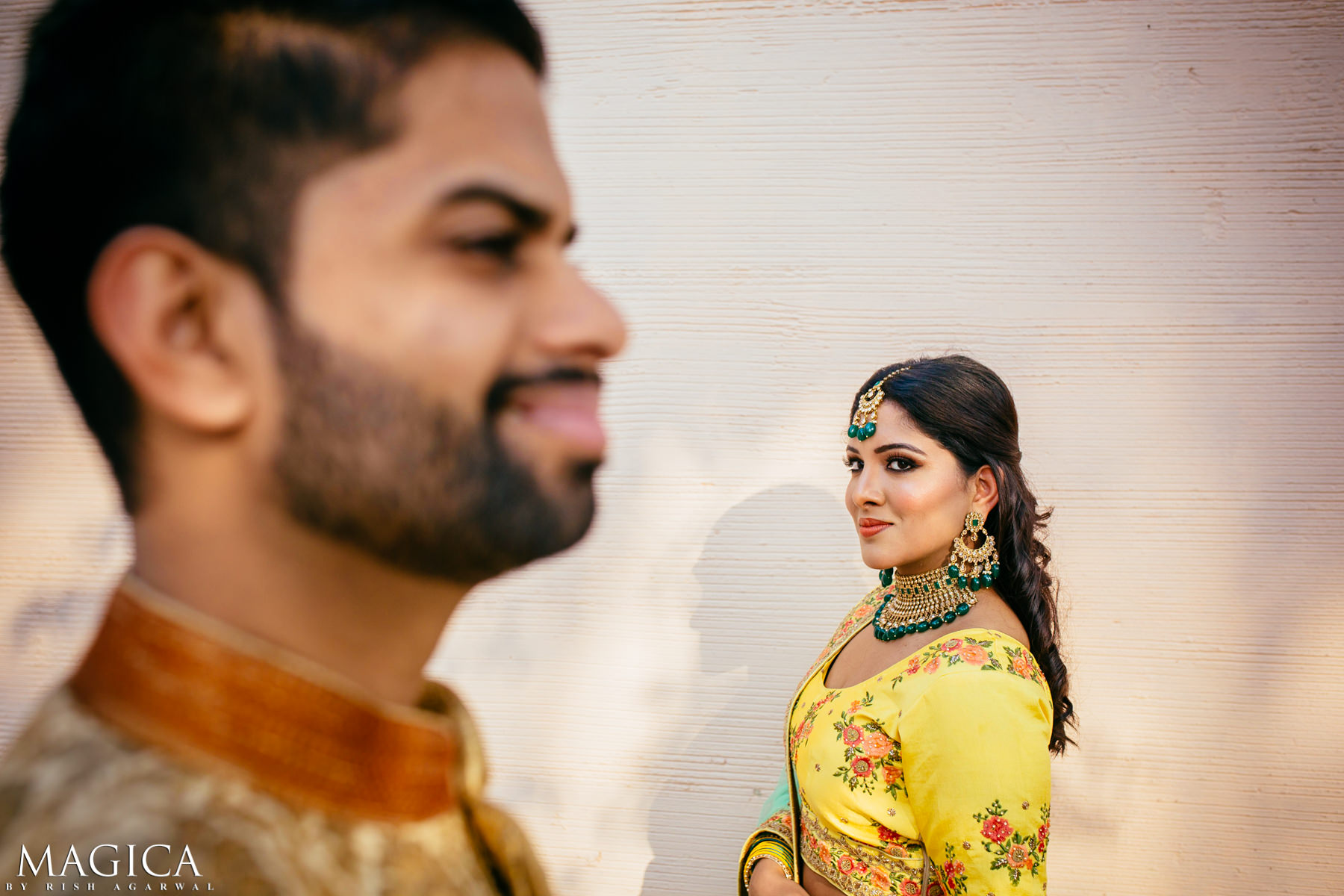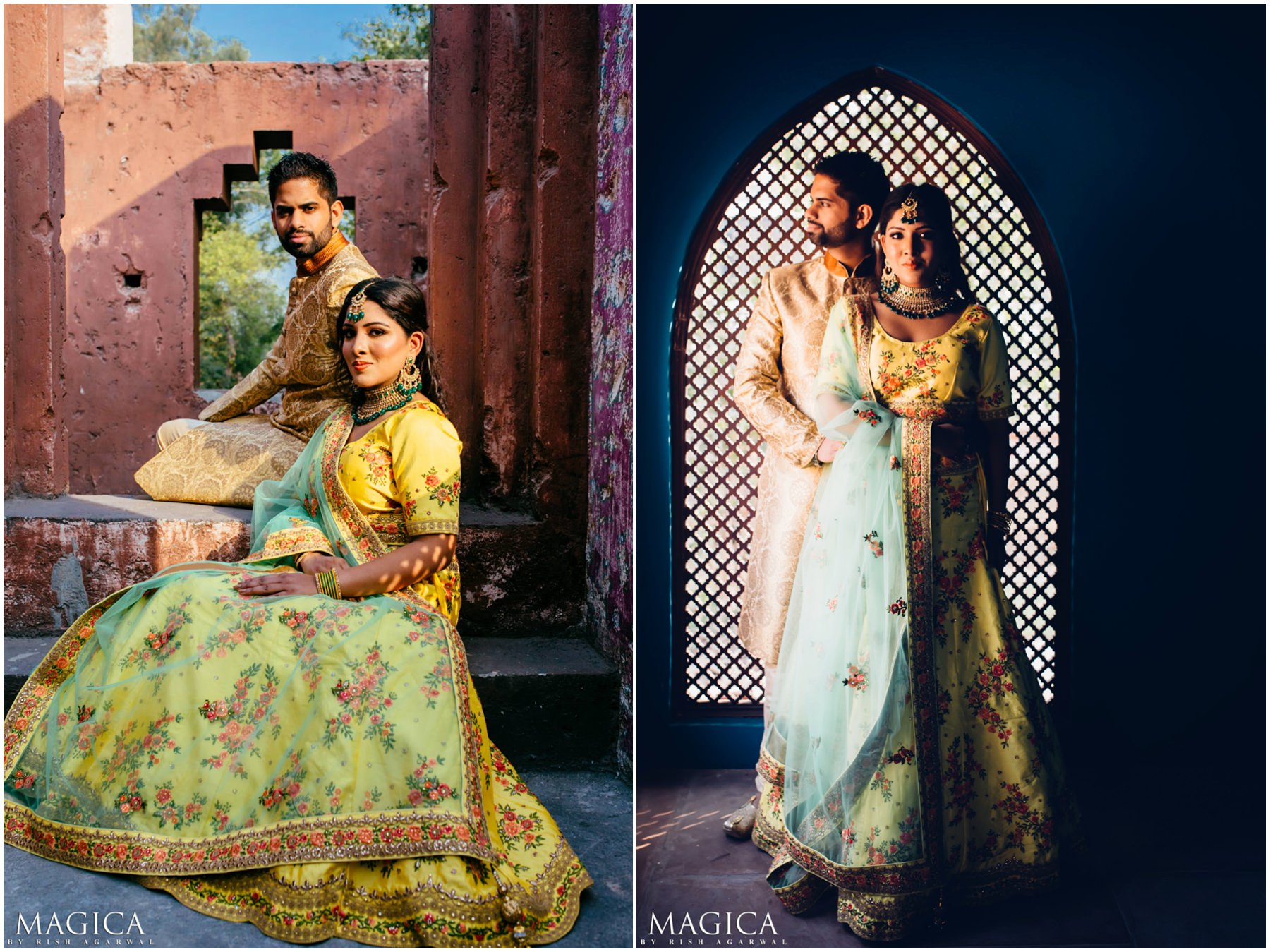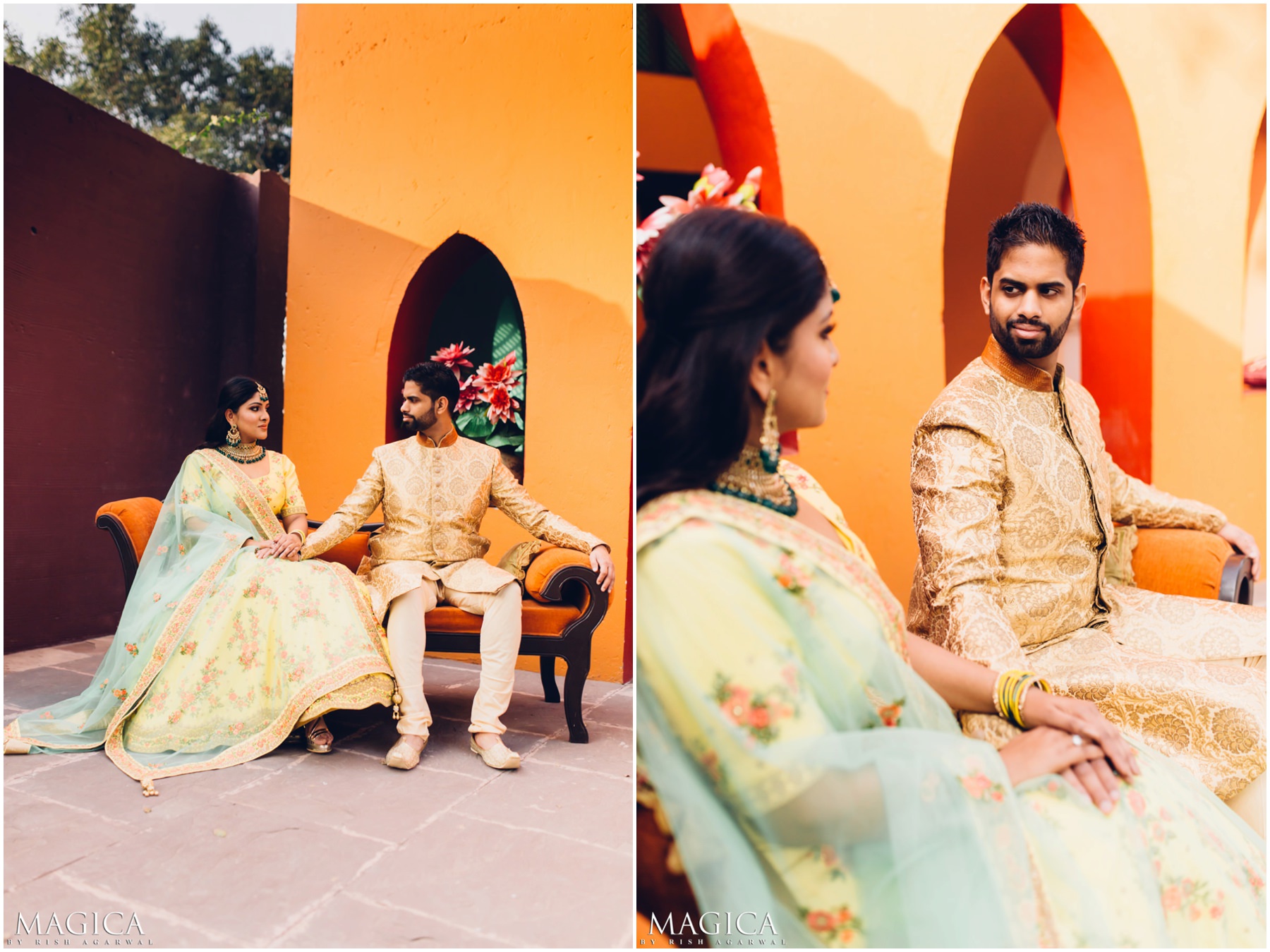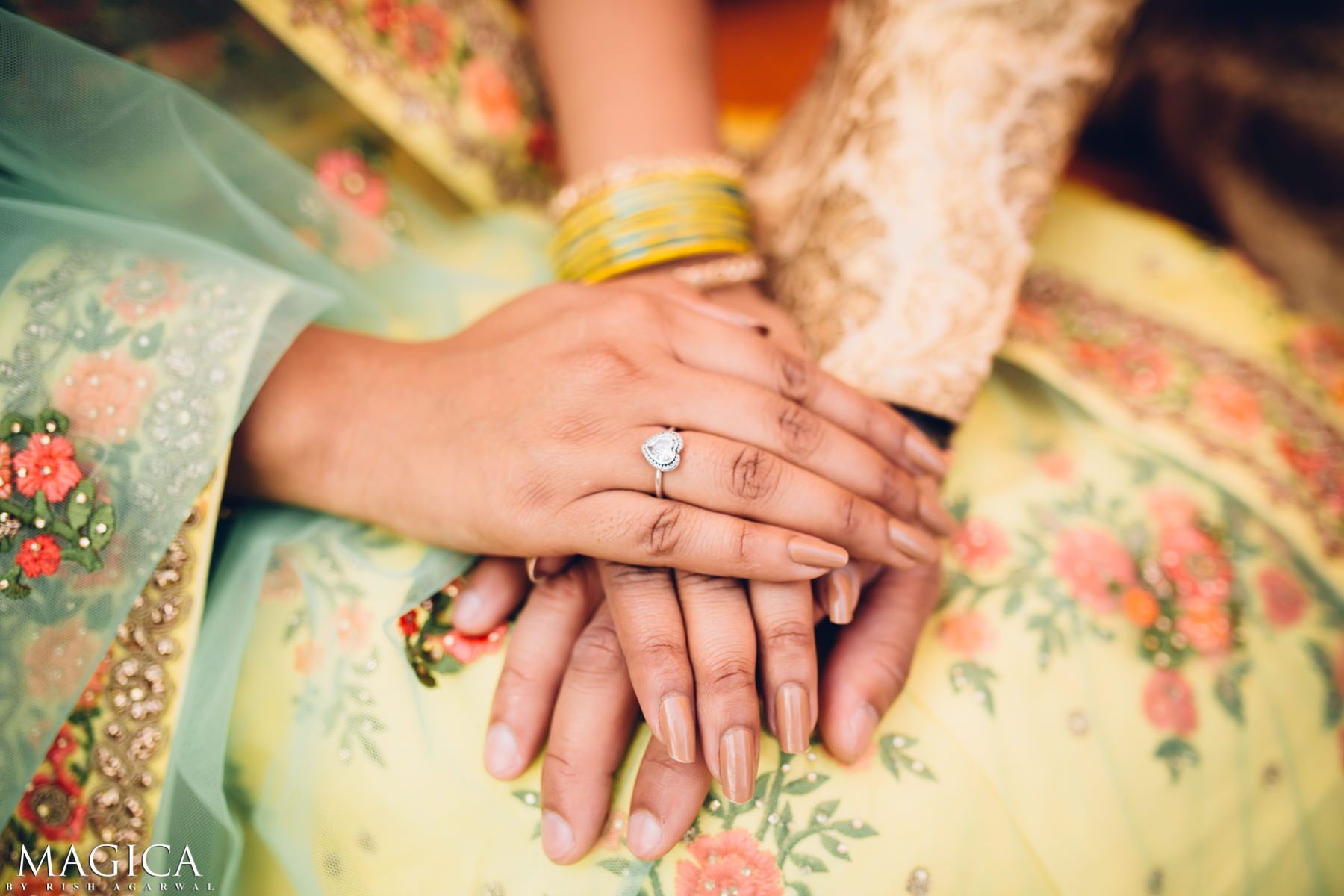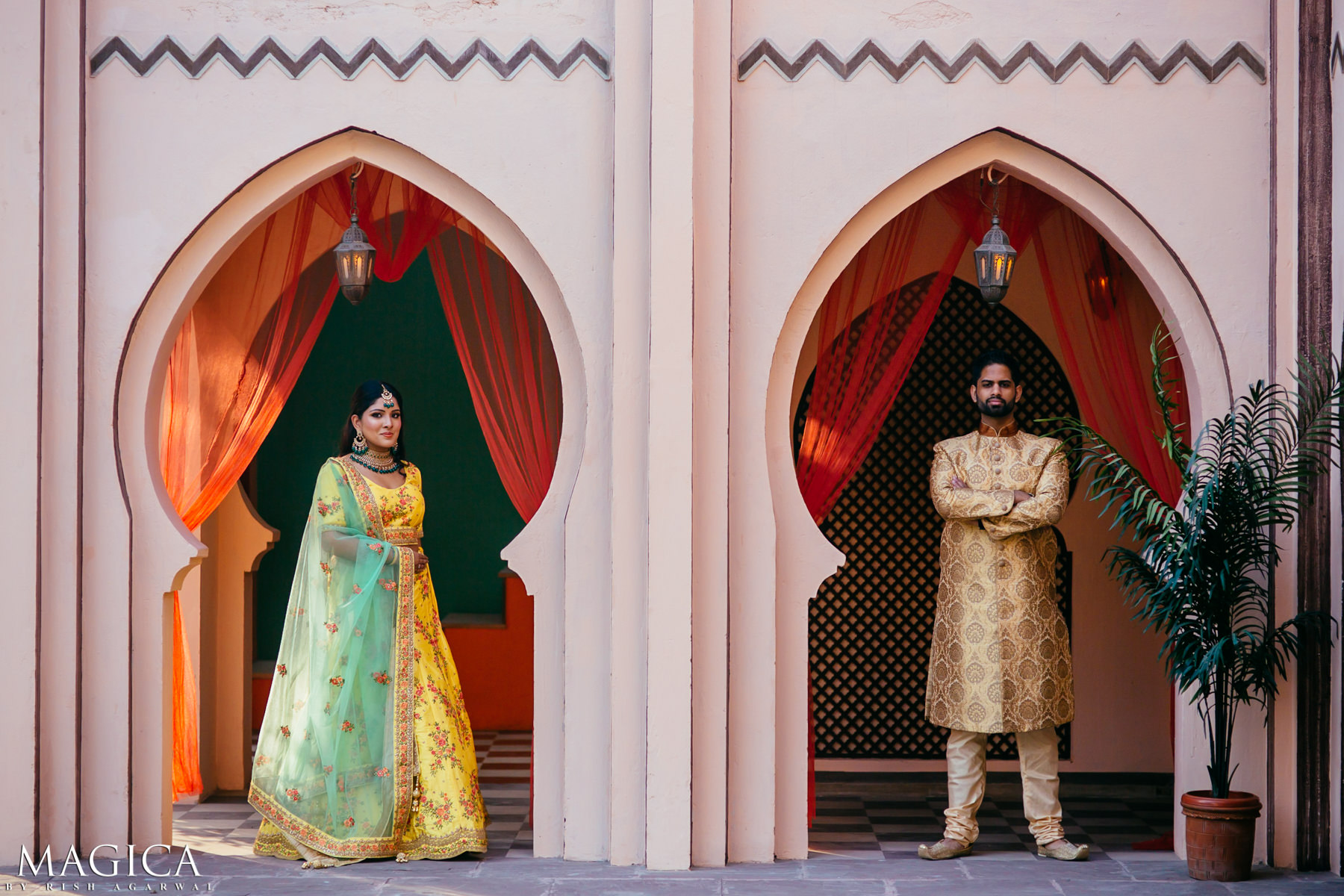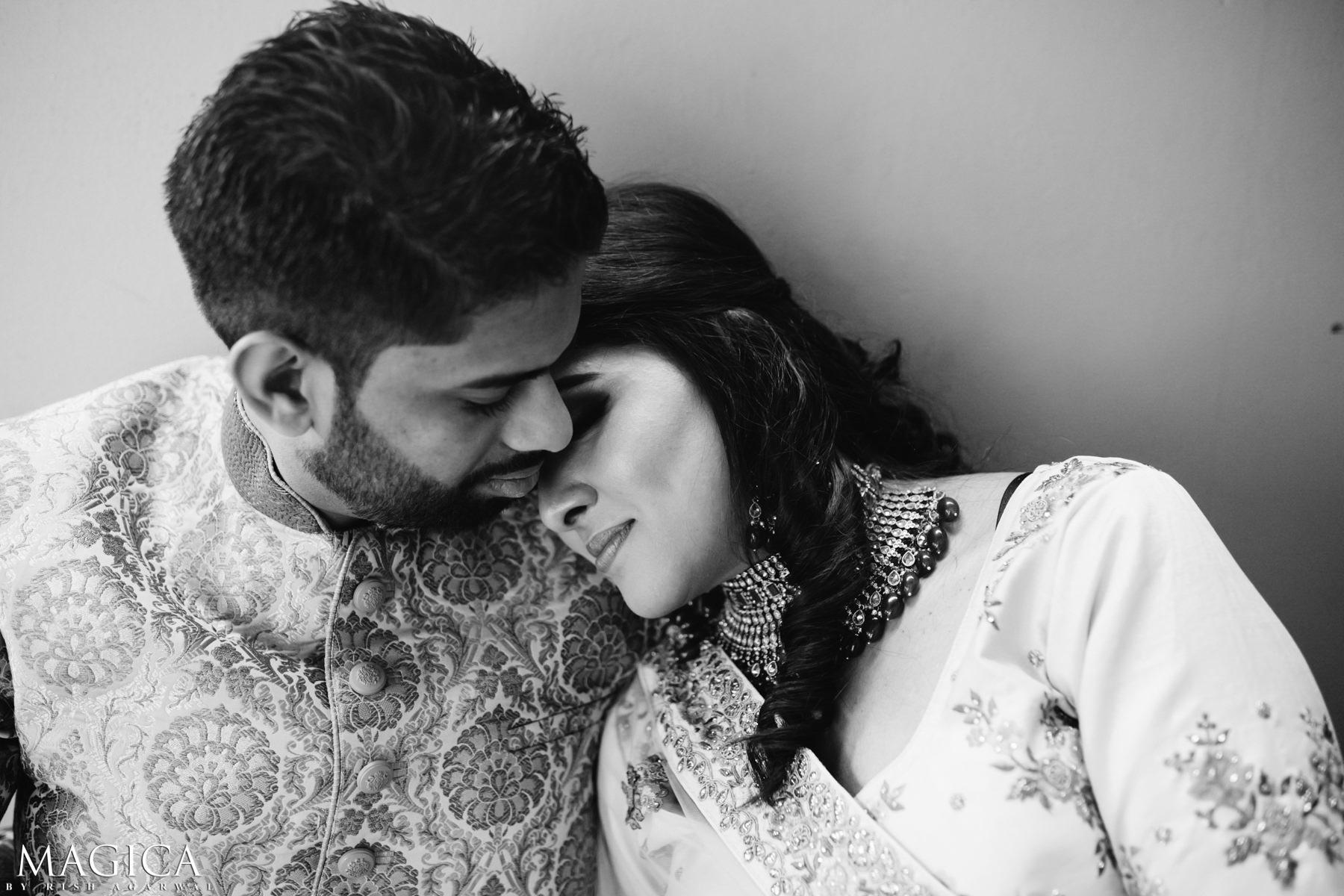 And if you thought that was it, nope!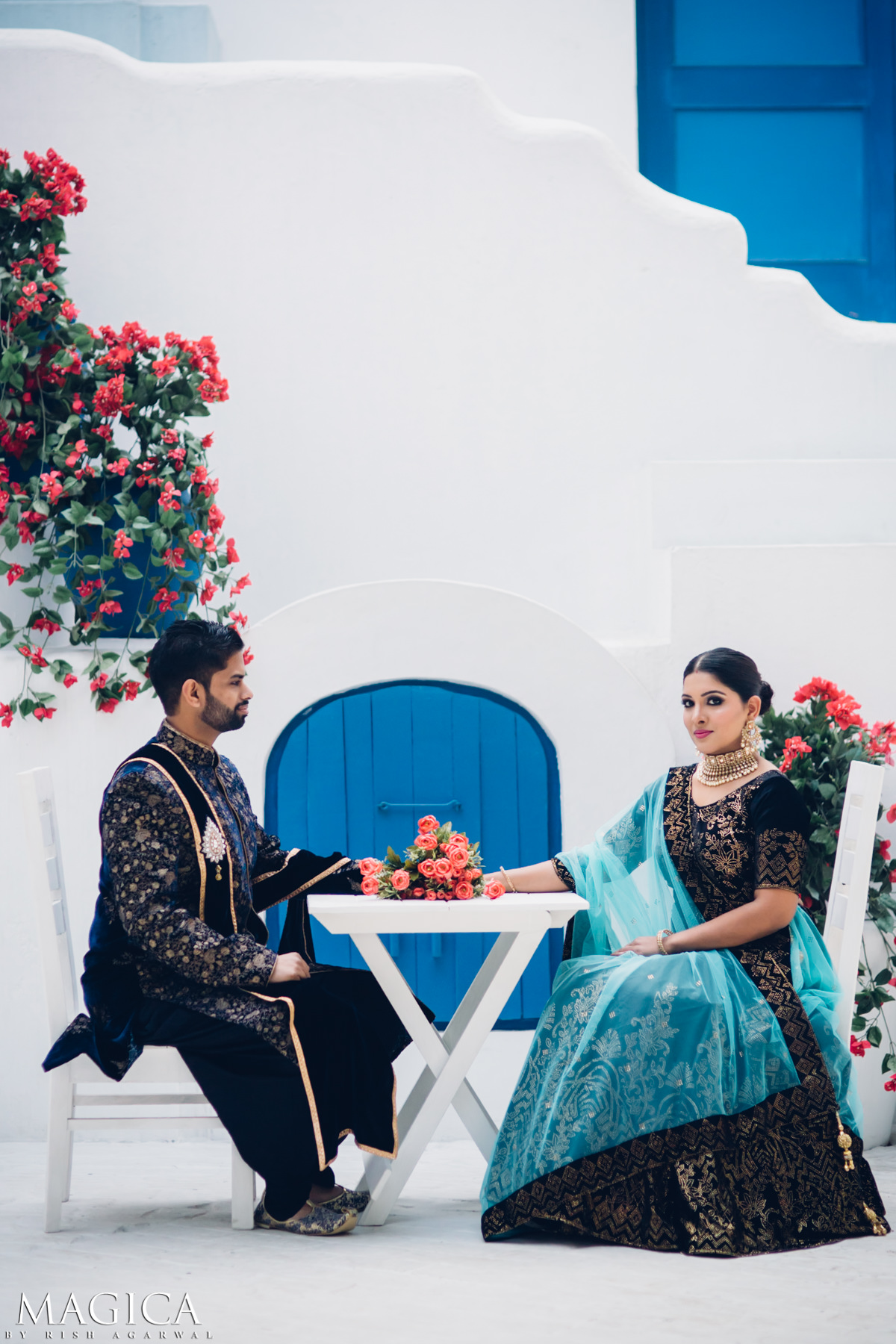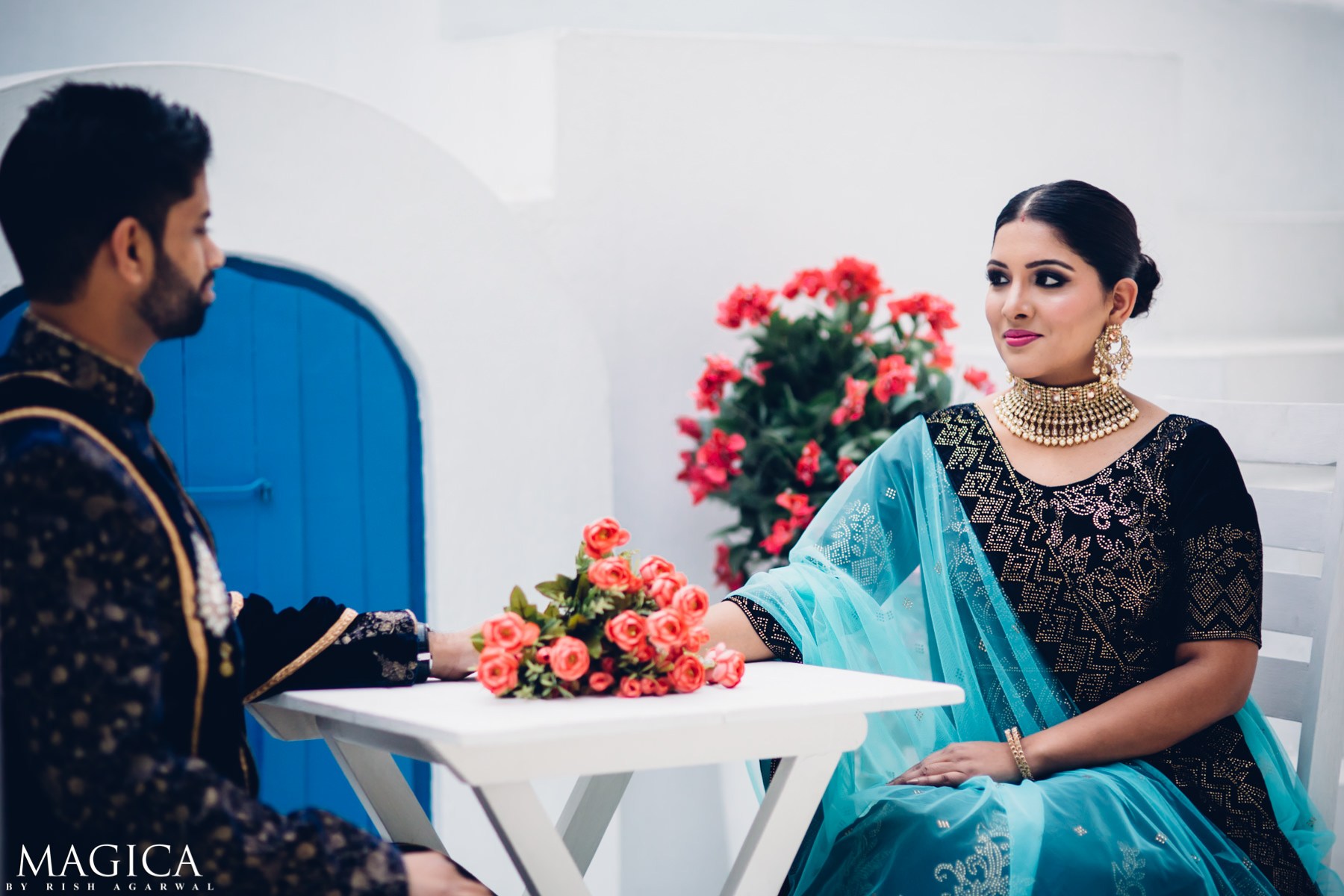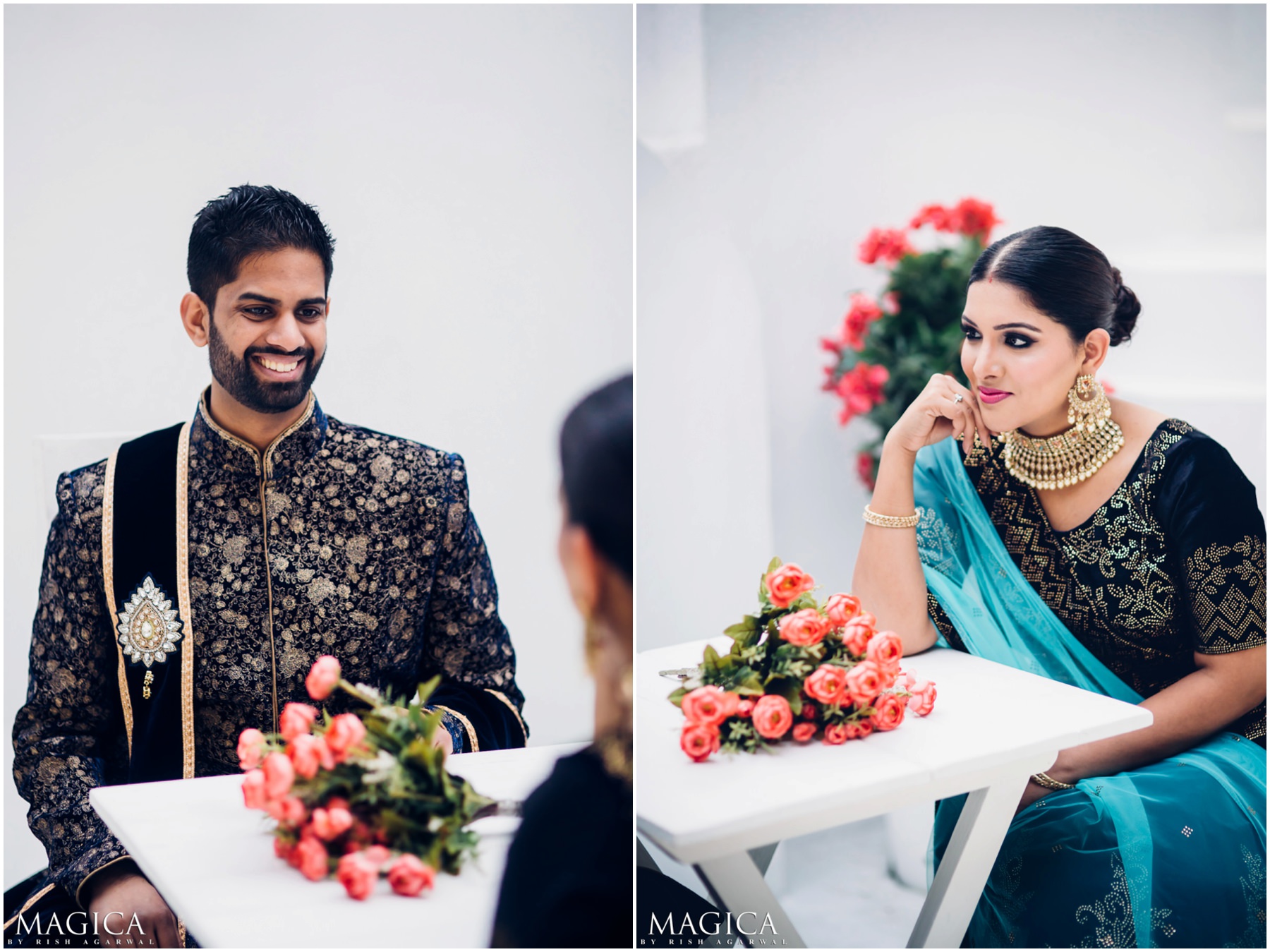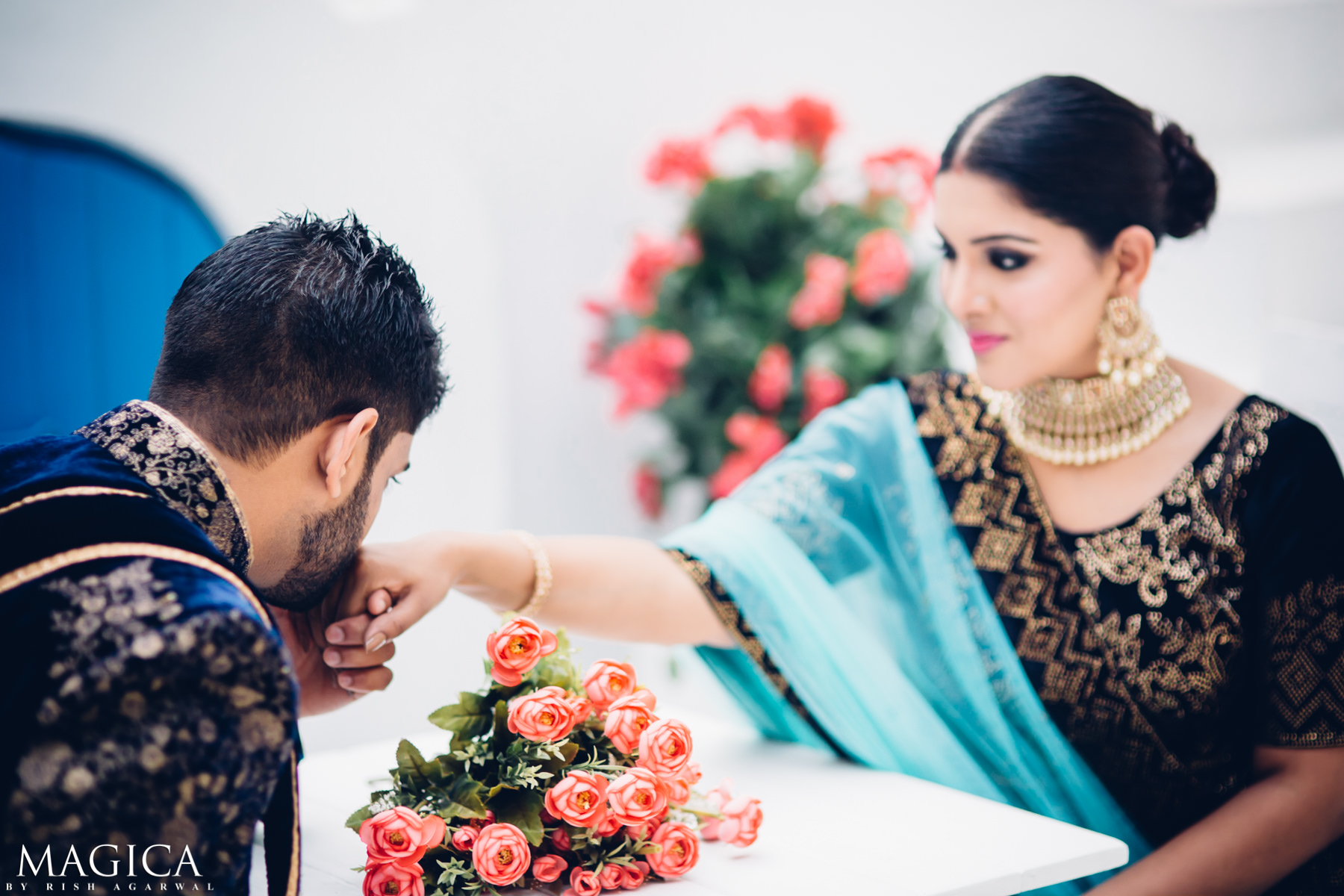 That light might have happened for few minutes and we were so lucky to be at the right place, in the right frame, captured forever!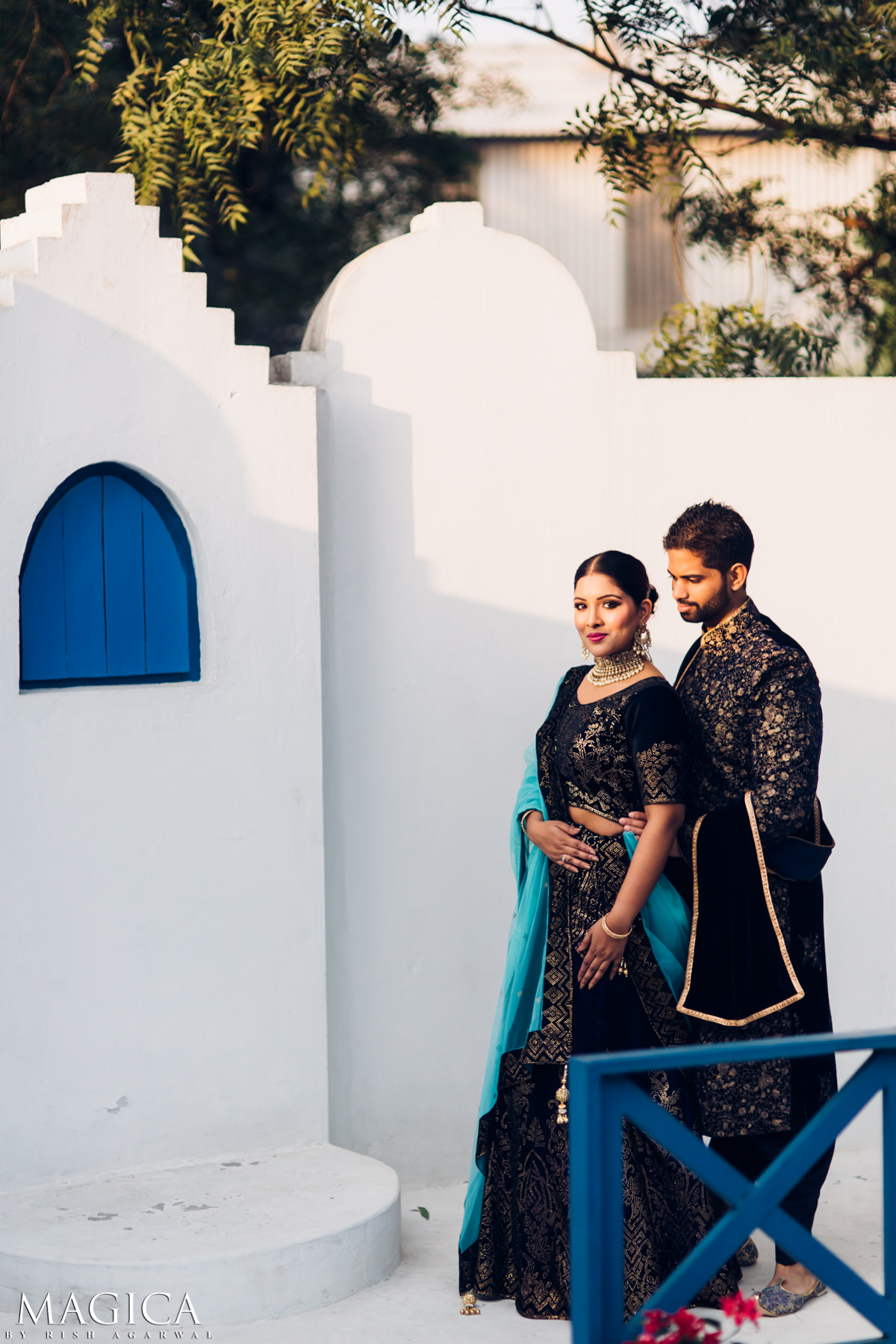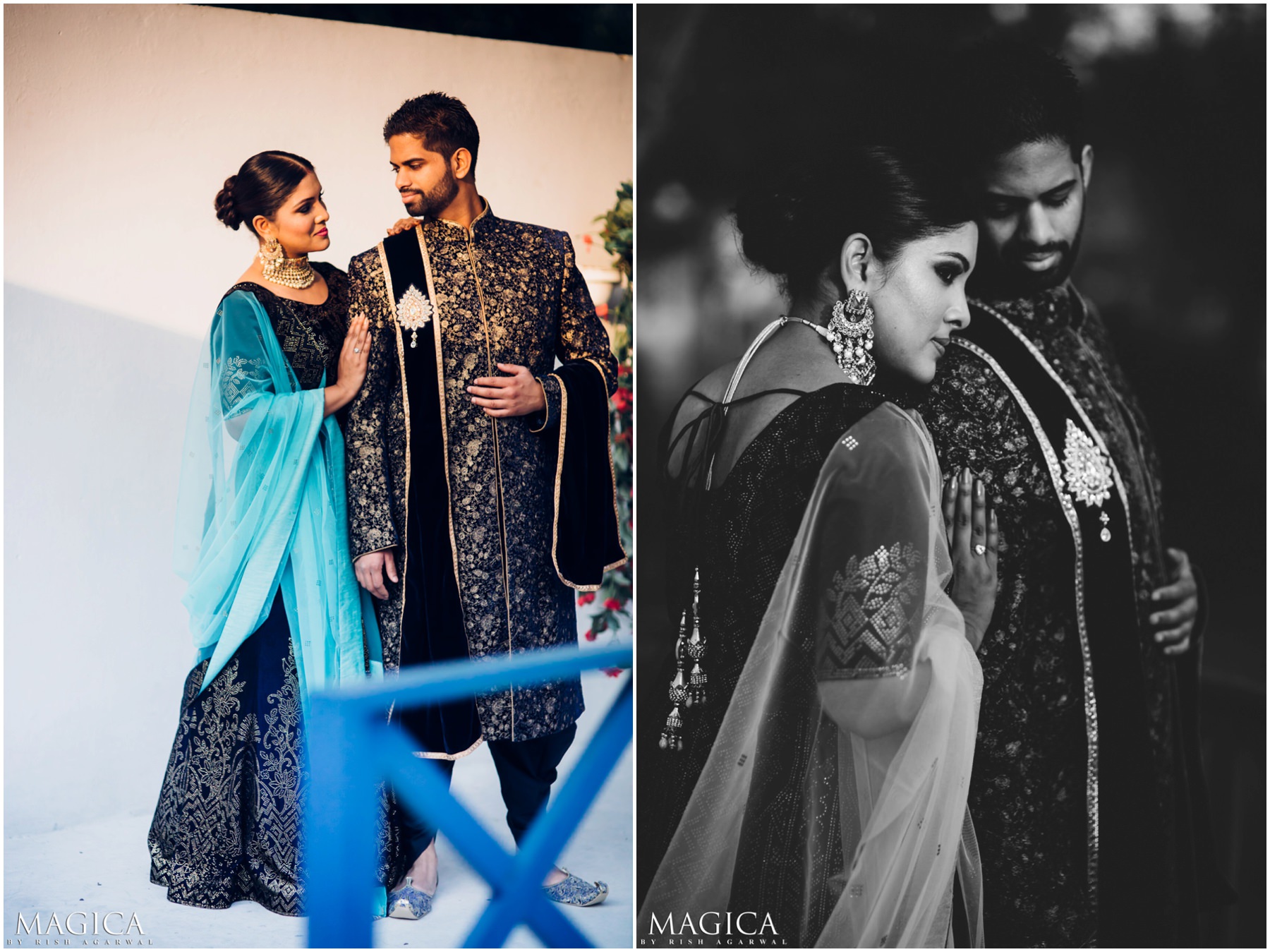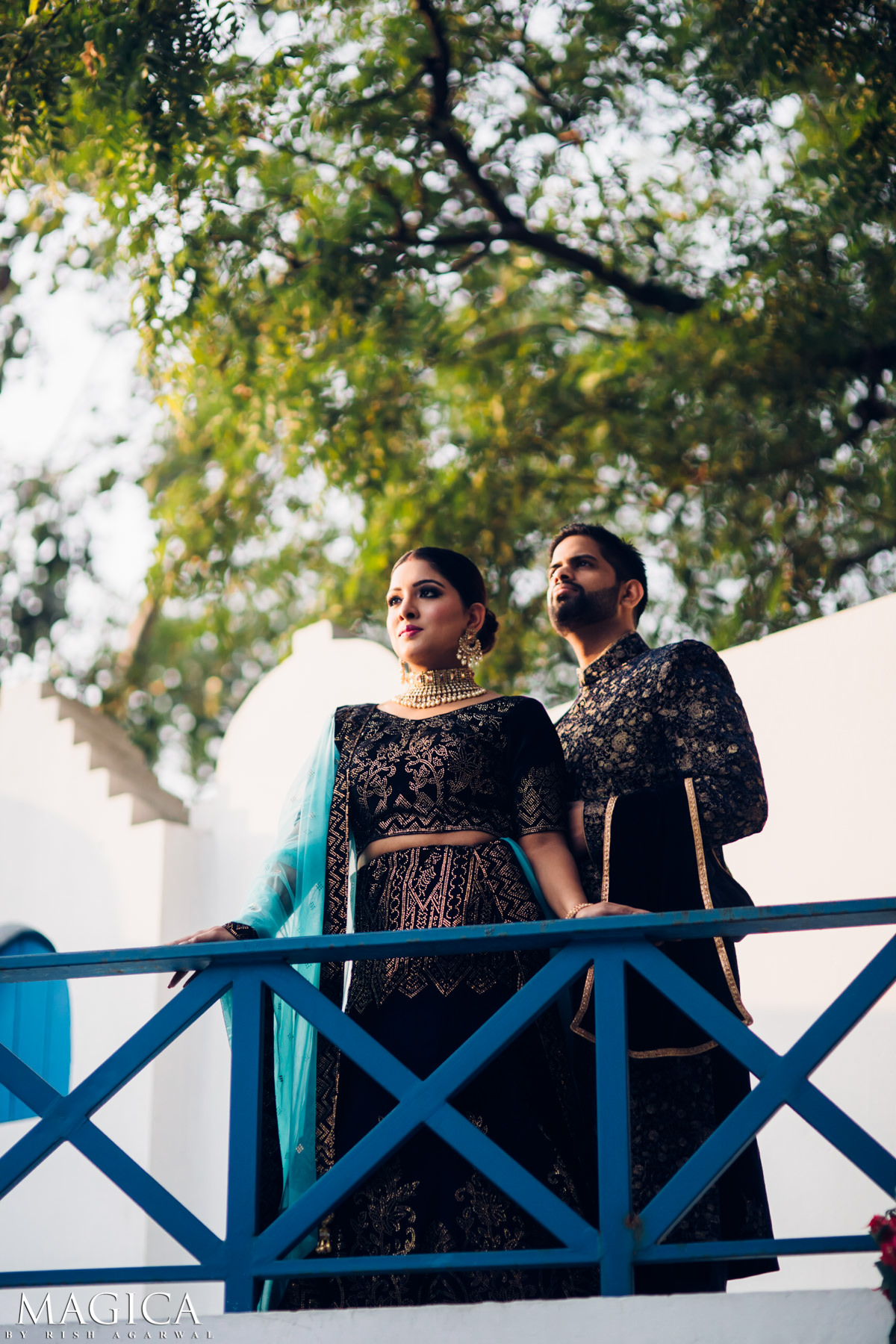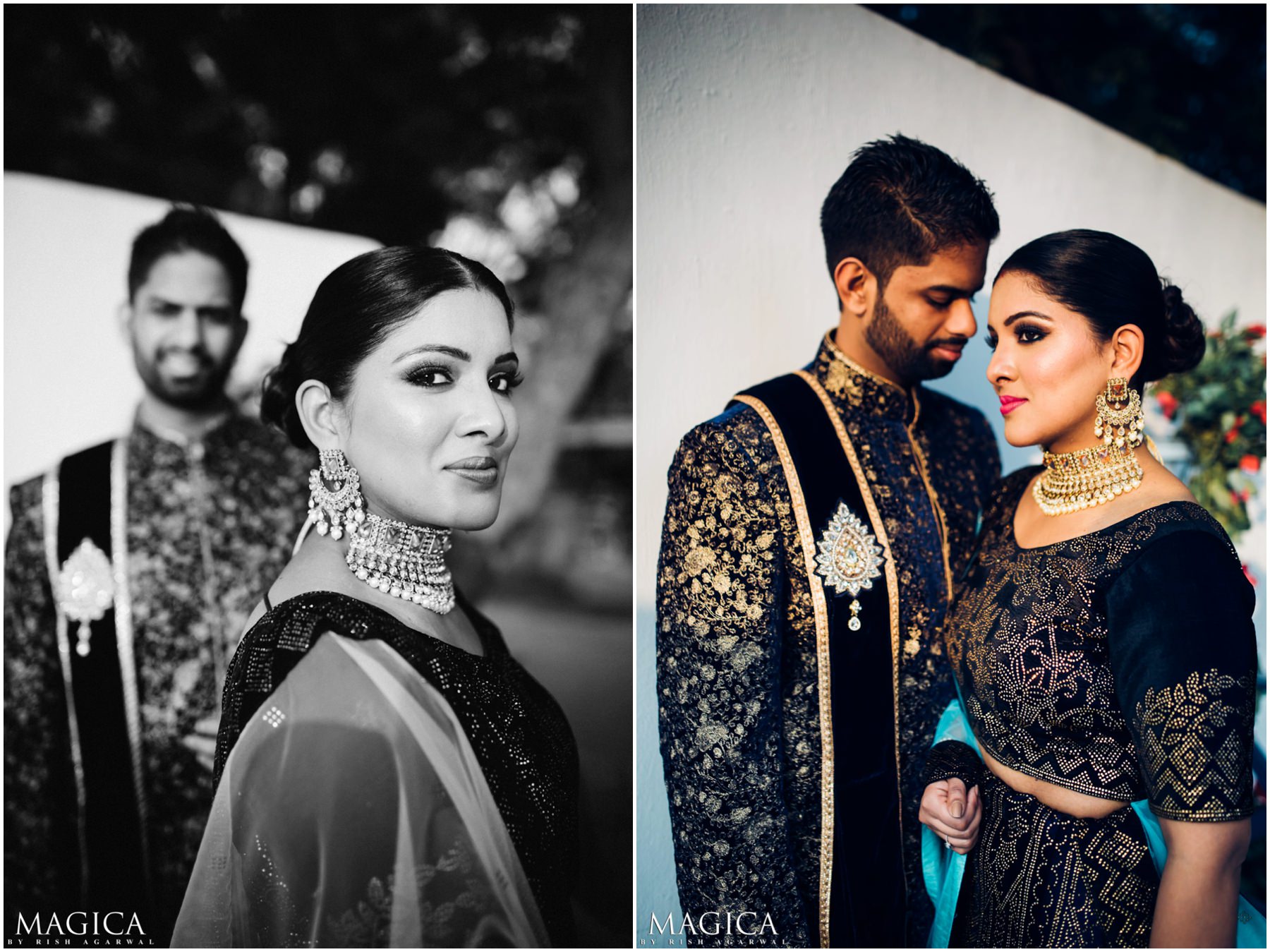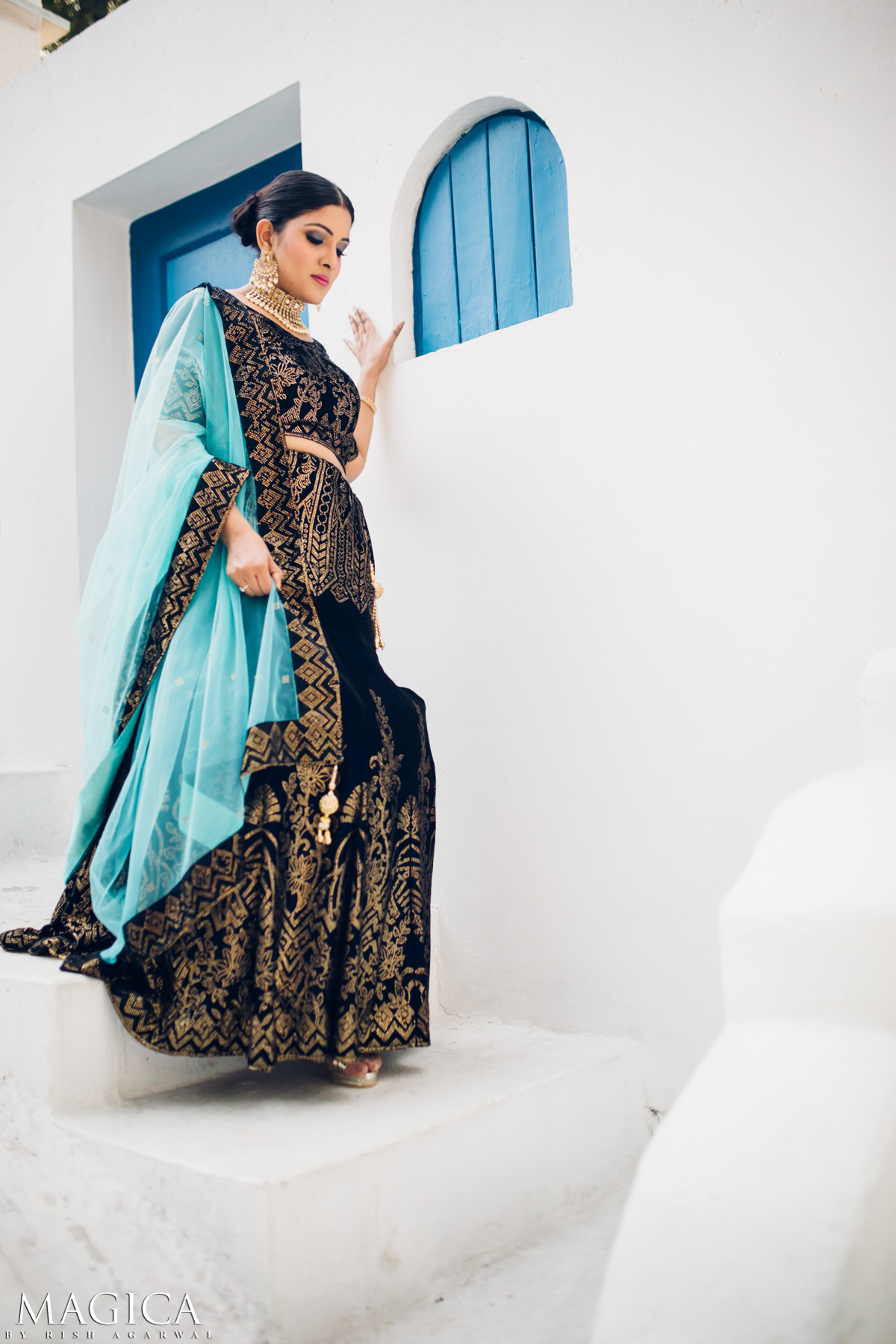 Propose in Santorini? Check!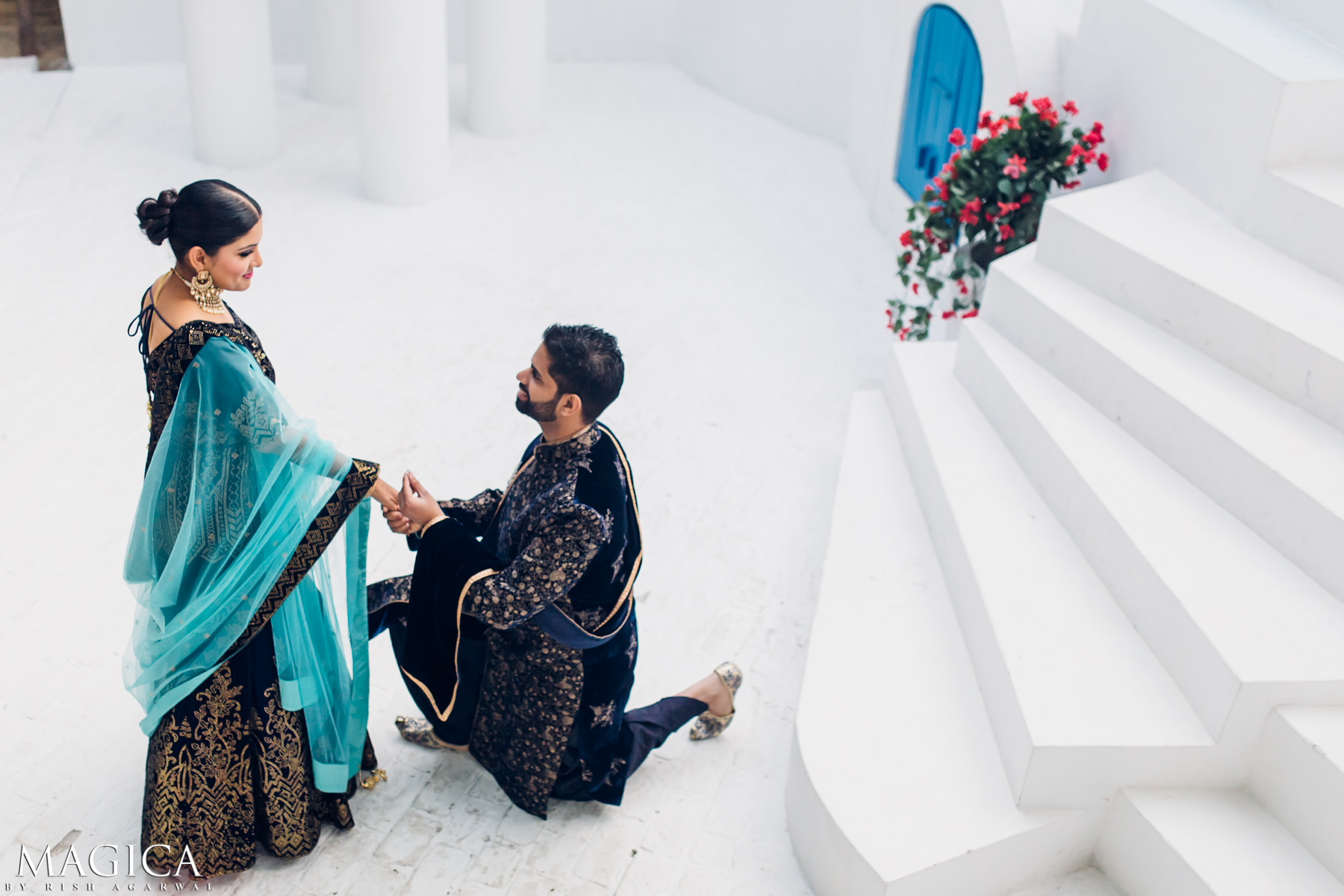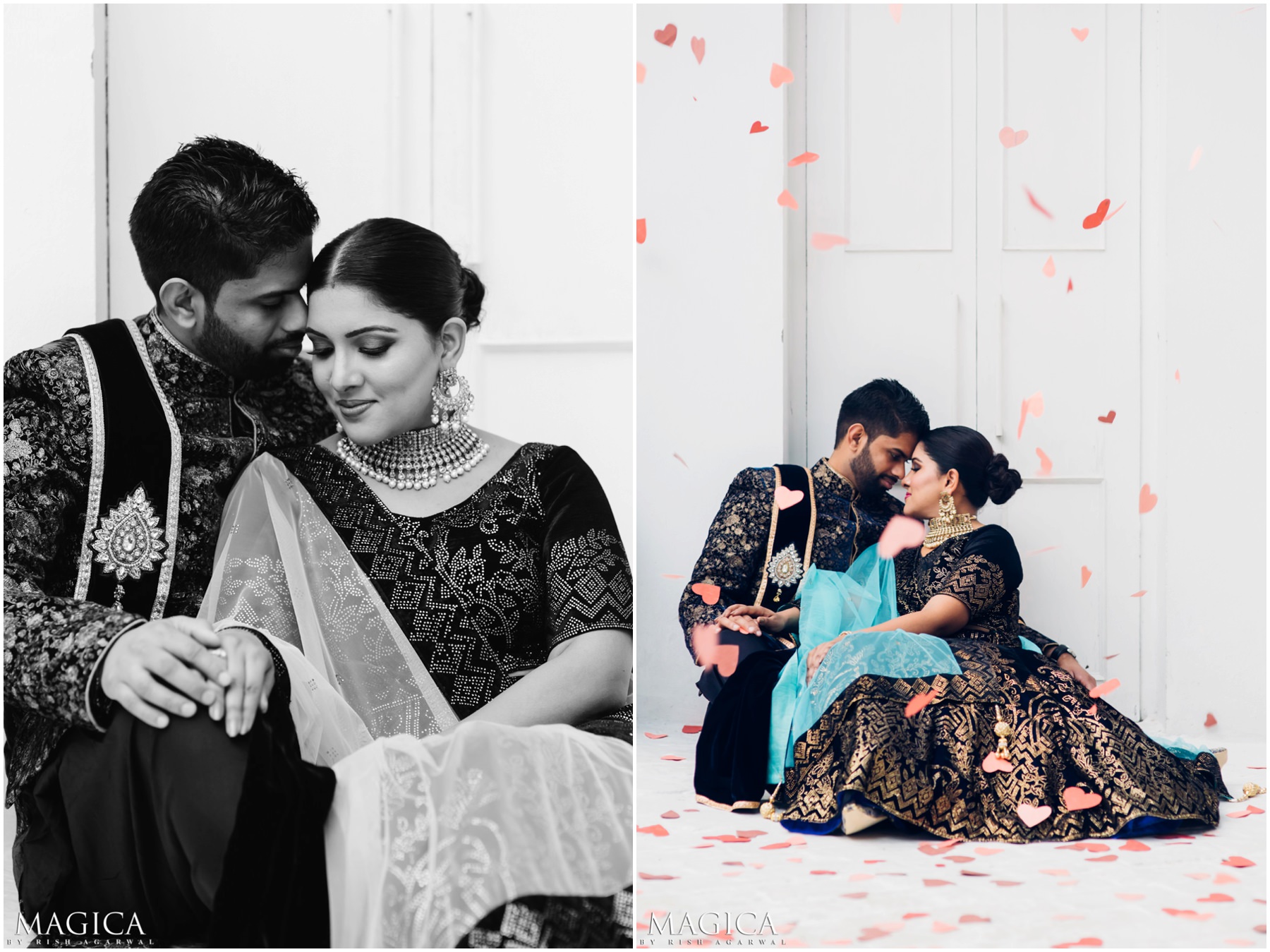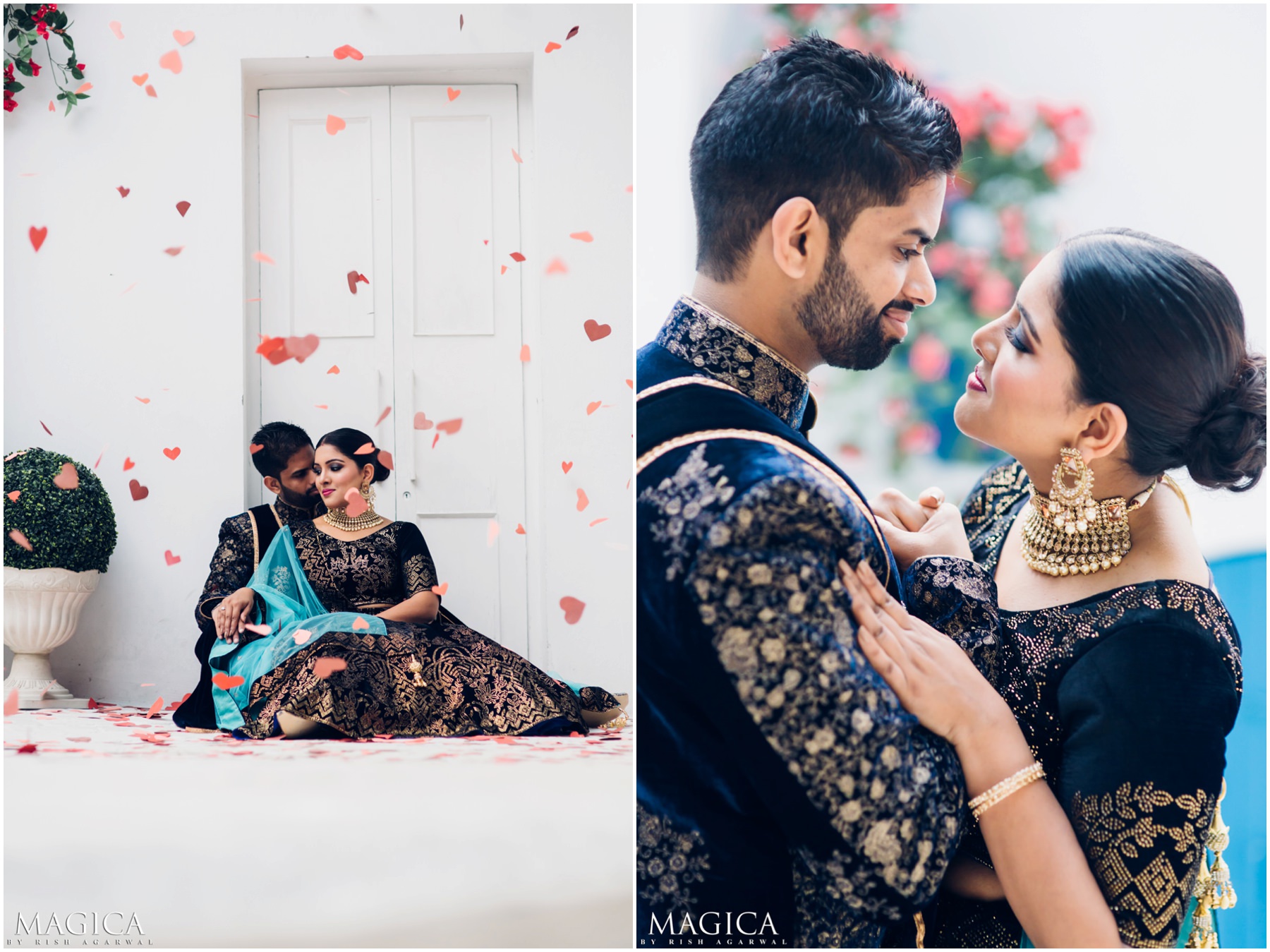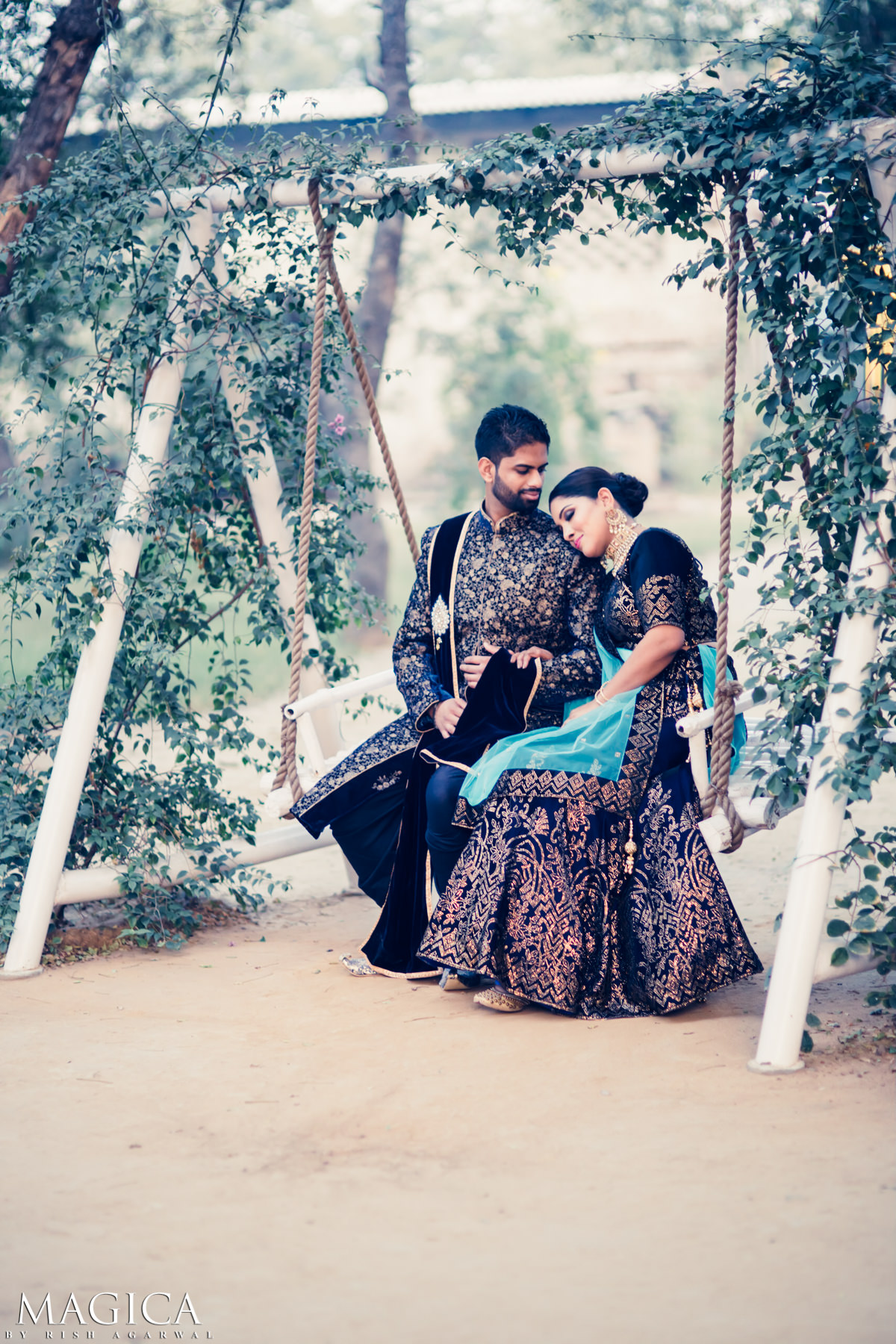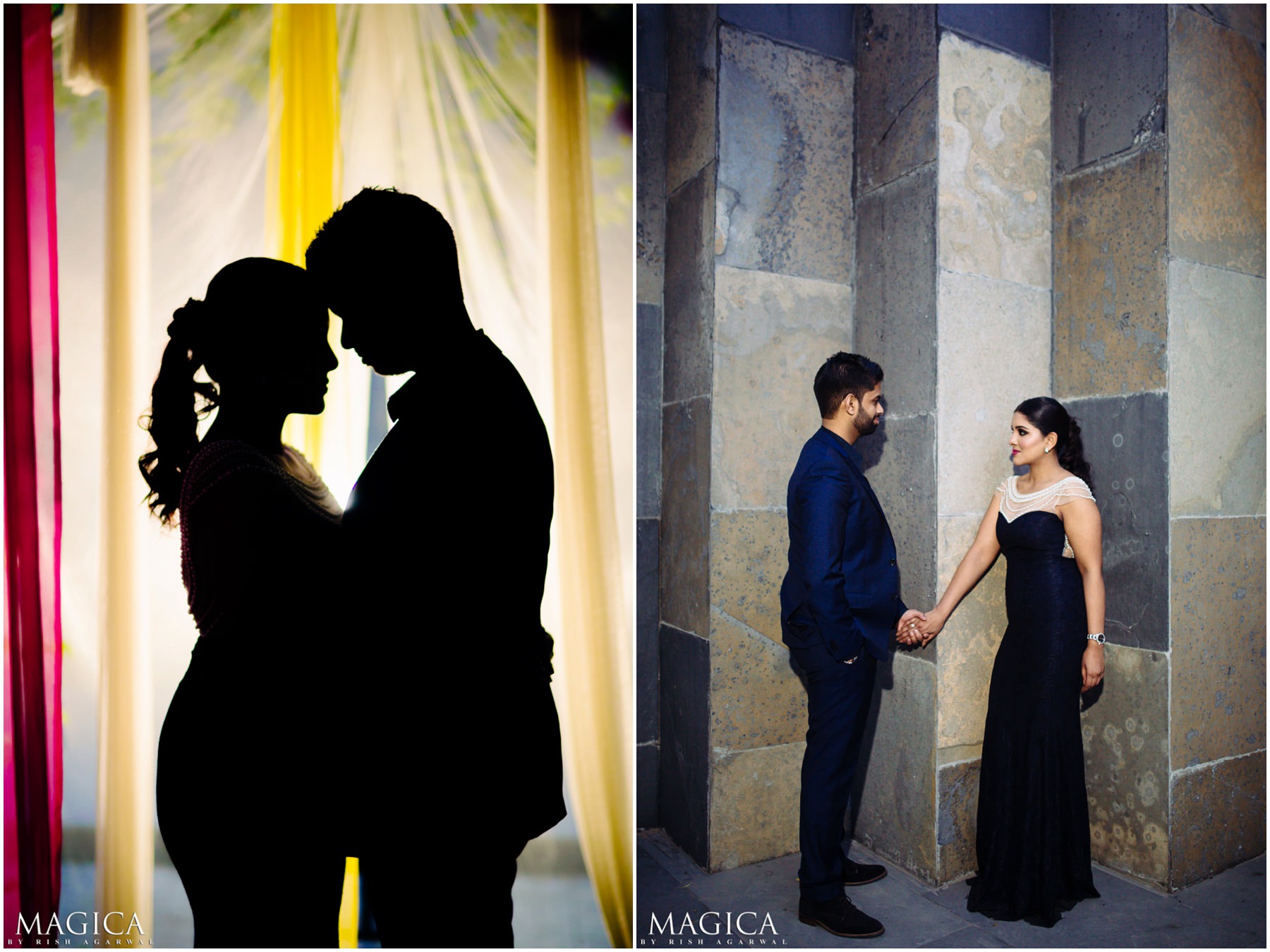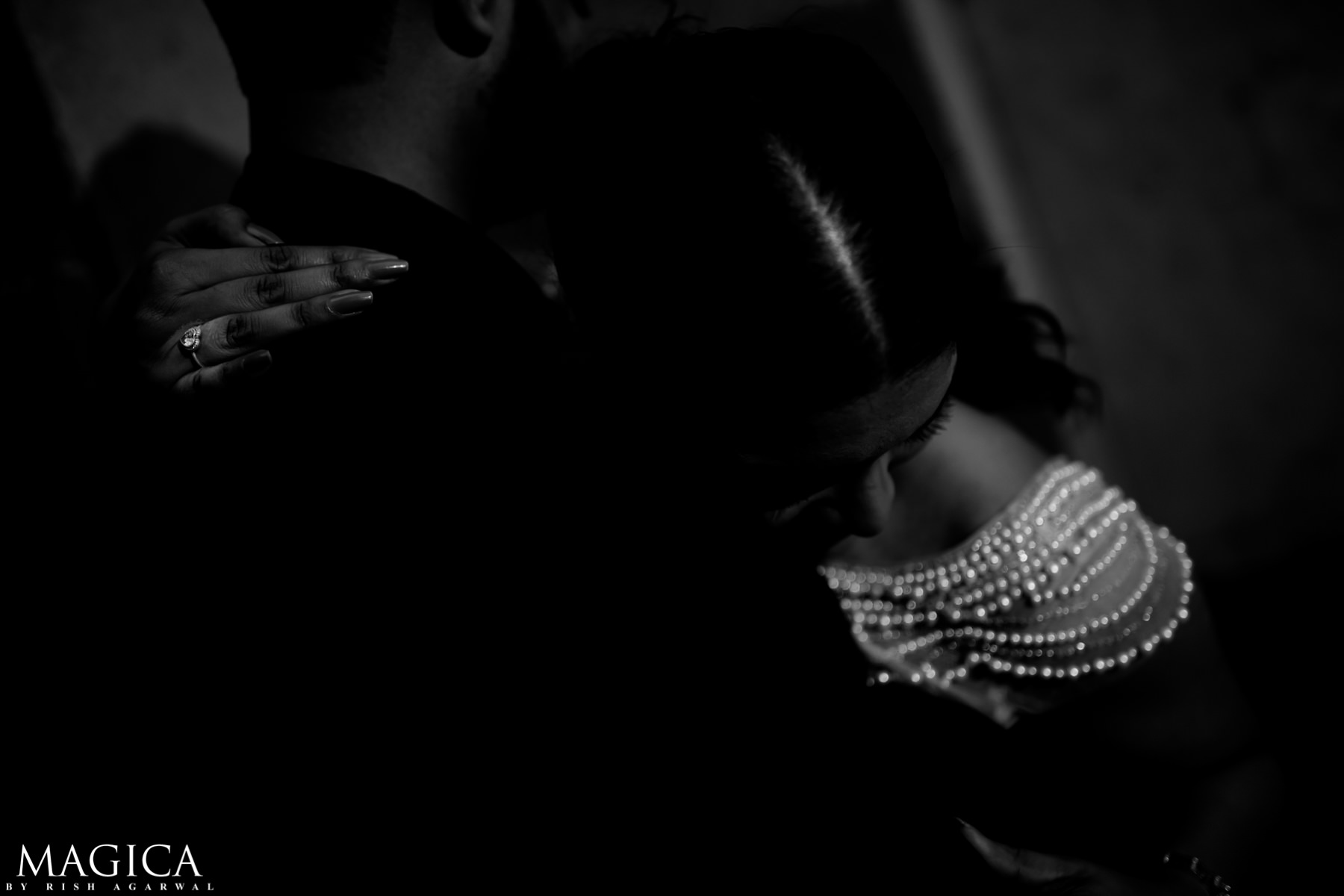 And with that, we called it a day! Thank you Shalini & Viraj for trusting Magica for your pre-wedding session. We hope the magic in the photos & your lives stay forever :)
Like this, you can also plan your pre wedding shoot at Taj Mahal or even Leh-Ladakh. We're all game as long as that location is reachable :)
Contact us for booking your pre wedding shoot in India or abroad today.