Lodhi Garden Humayun Tomb Delhi Pre Wedding Shoot
Doing a pre wedding shoot at Lodhi Gardens & Humayun Tomb is always a great experience. Especially, early morning when the light is soft and great. This is a great place to capture the beauty of nature.The Humayun Tomb is a very special place that houses the tomb of Mughal emperor, Shah Jahan. It was built in 1562 by Mughal Emperor Shah Jahan after he died. The main attraction of Humayun Tomb is its beautiful architecture and stone carvings. It was built with white marble and rose-coloured bricks, which gives it a very gorgeous look. The construction of Humayun Tomb started in 1560, when Shah Jahan was on his way to Delhi from Agra after the Battle of Panipat where he had defeated Sher Shah Suri who was the ruler of Delhi at that time. He reached Delhi by sea from Cambay and then walked for about 2 months till he reached Humayun Tomb at Faridabad where he stayed for about 4 months after which he started building this magnificent monument to commemorate his visit here on his return journey back to Agra.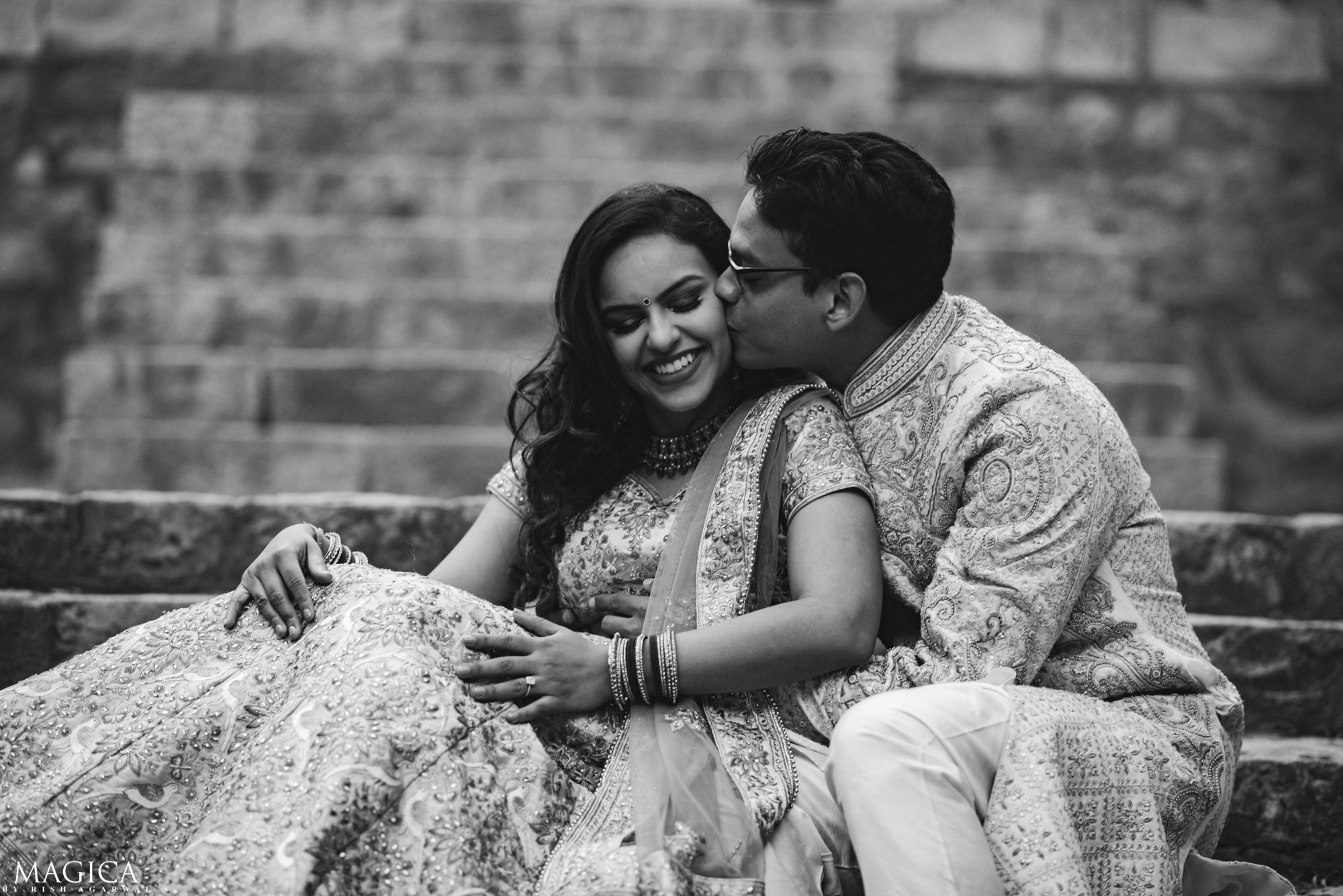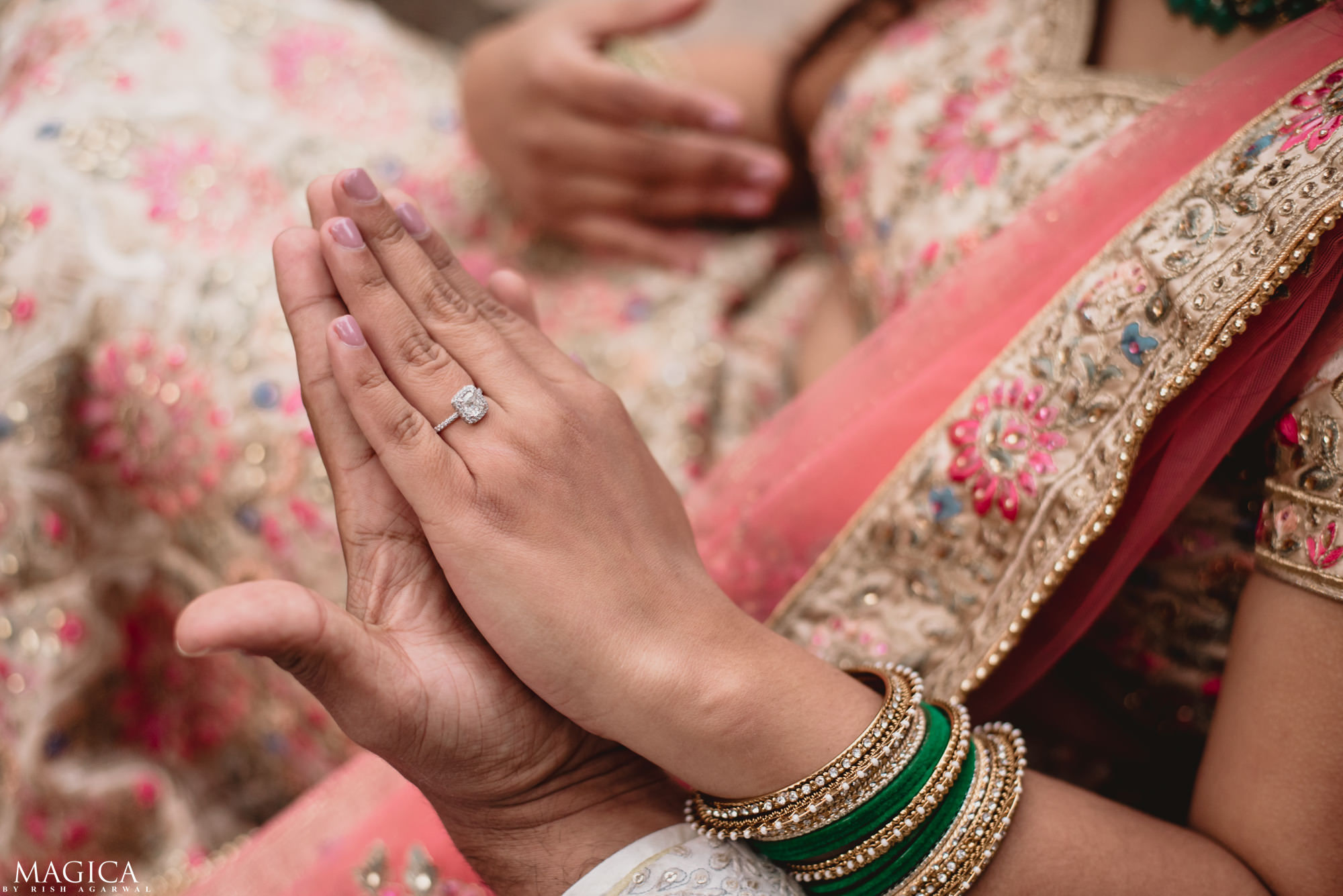 It has been said that this structure is as good as Taj Mahal, but with a much less size and less number of carvings. This structure has many entrances leading to different levels with many steps and many balconies overlooking the gardens below it all looks like one large garden with water features cascading down from above while small hills are formed around it creating a perfect picture in front of view while in the rearview there are beautiful trees planted all around it giving it an airy feel.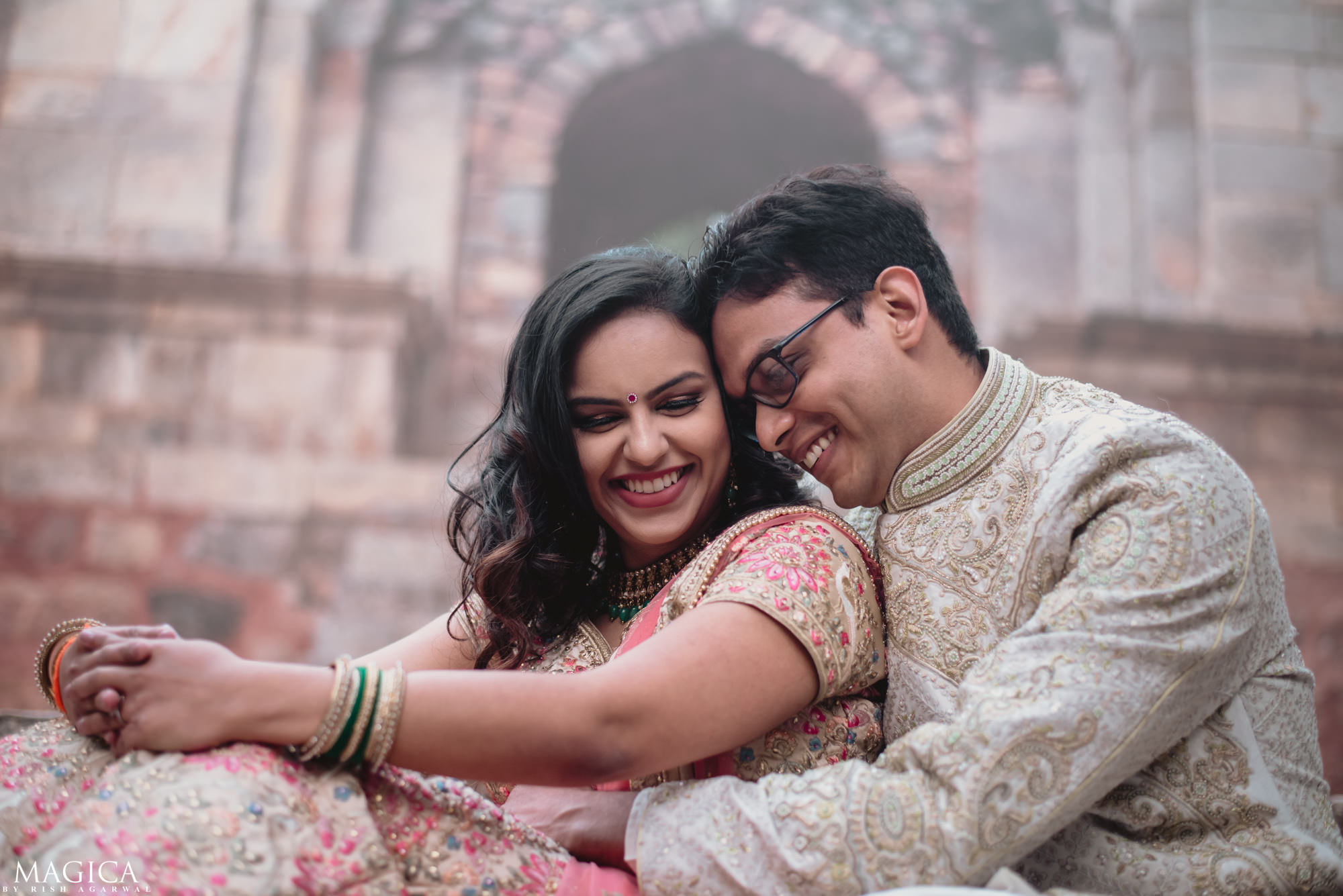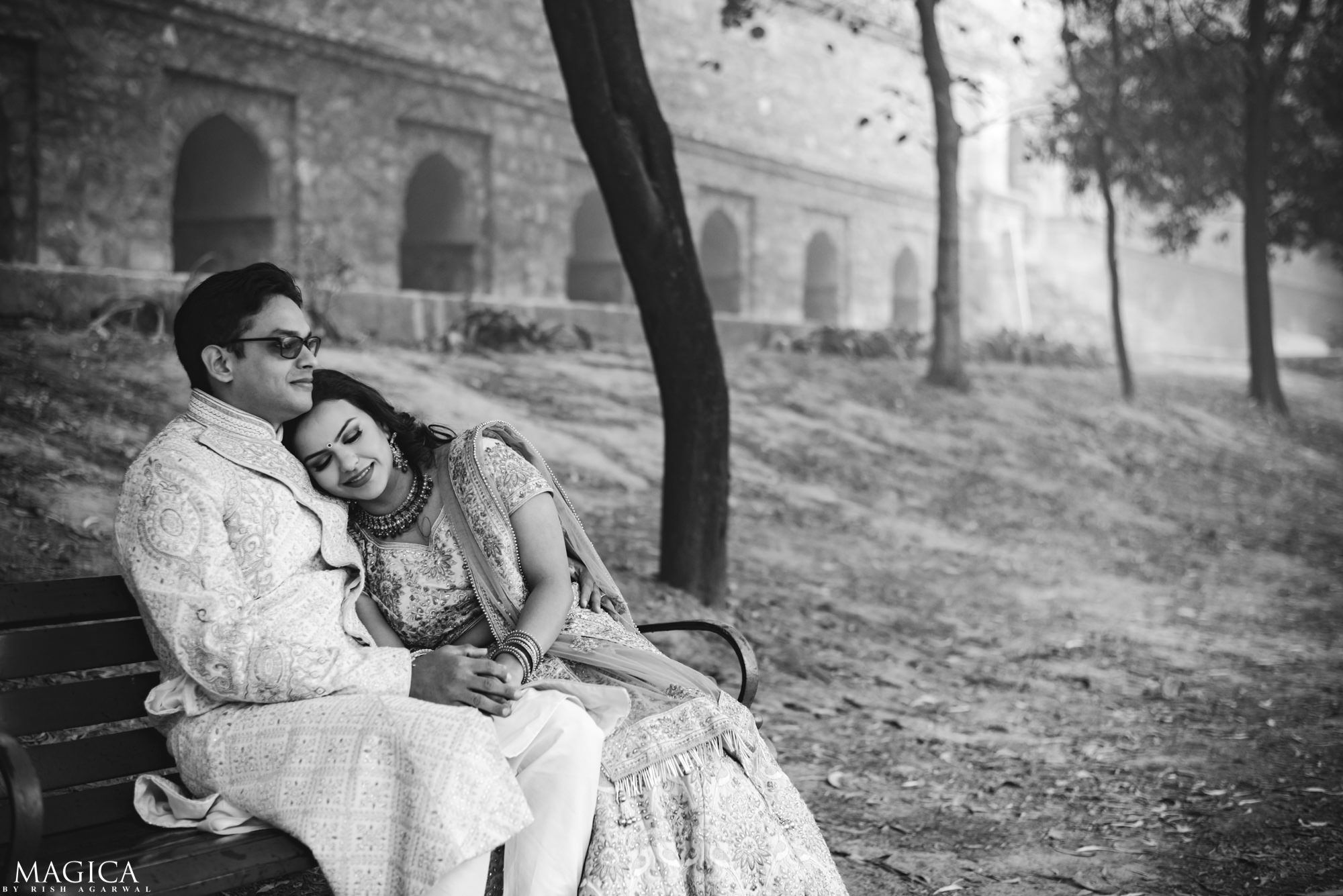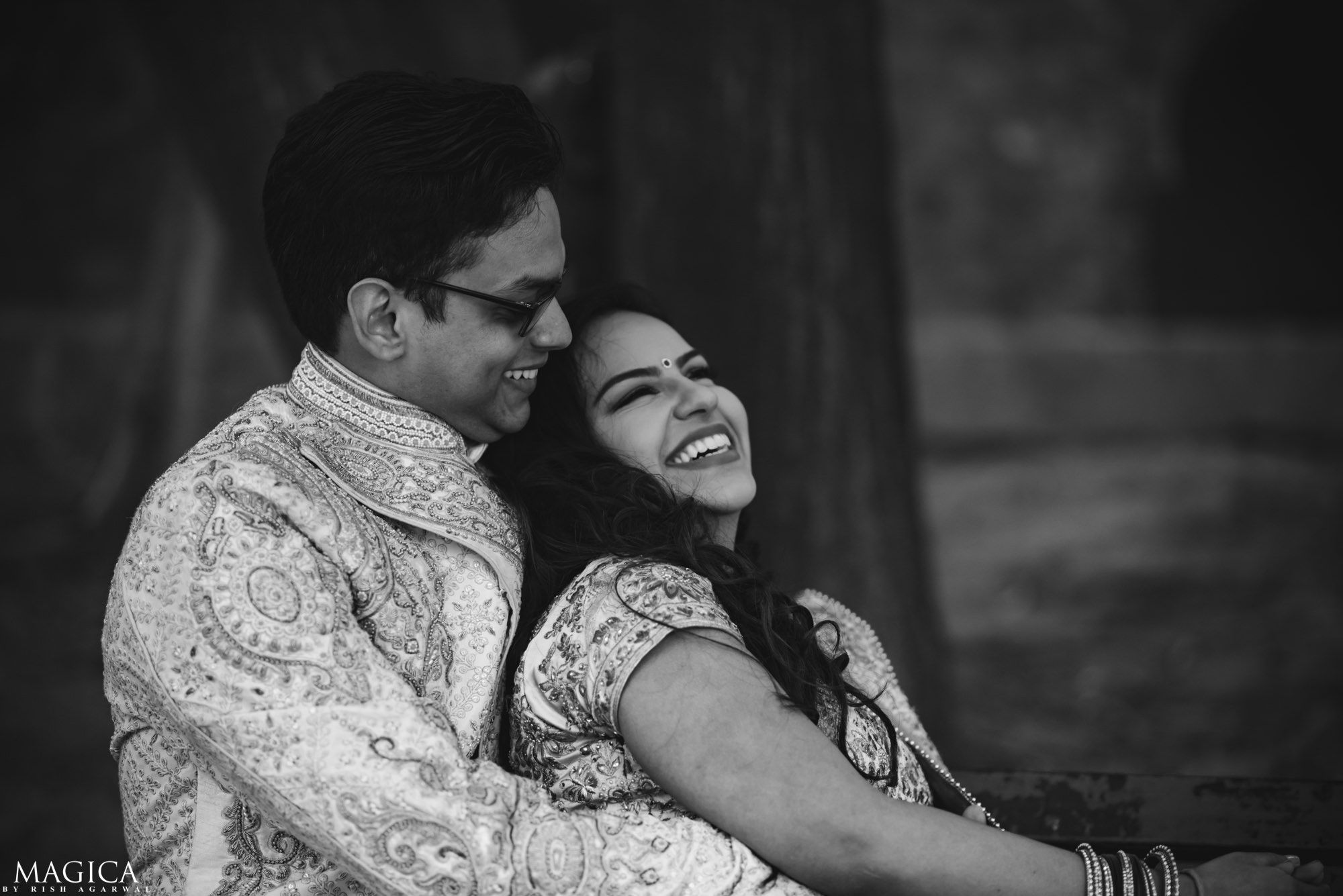 Our couple, Valishti & Lomus flew especially from Trinidad and Tobago to get their pre-wedding shoot done at Lodhi Gardens and India Gate in New Delhi.  One of the most beautiful places I have ever been to, Lodhi Gardens are located in New Delhi and are the largest garden complex in India.The gardens are located at the end of Chandni Chowk, which is a major road in Delhi. This is one of the most famous winter shopping destinations of Delhi. The place has many shops and restaurants, souvenirs, electronics and a lot more to offer for everyone. There are many restaurants attached to this place where people can enjoy their favourite dishes while watching the beautiful view of the city from here.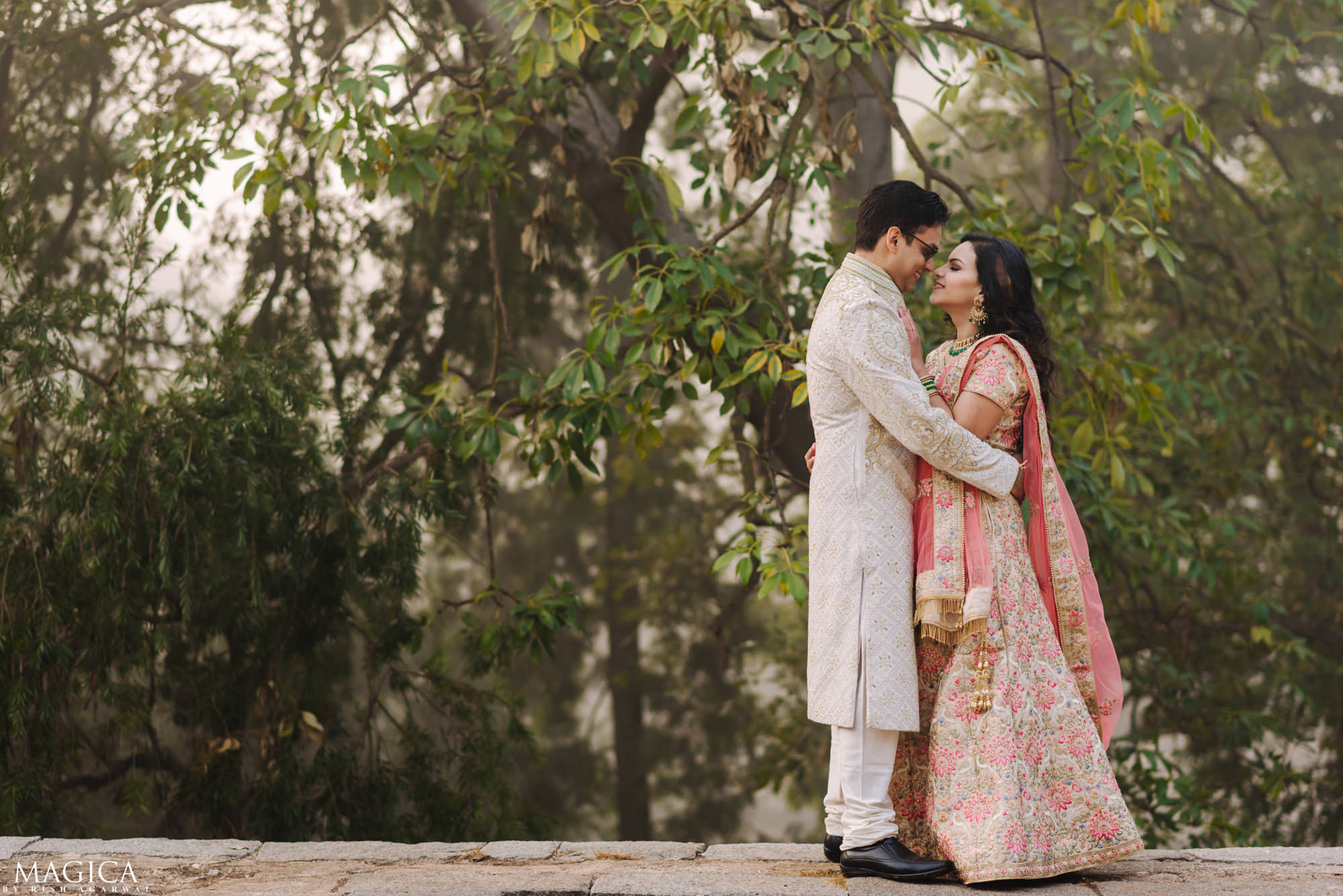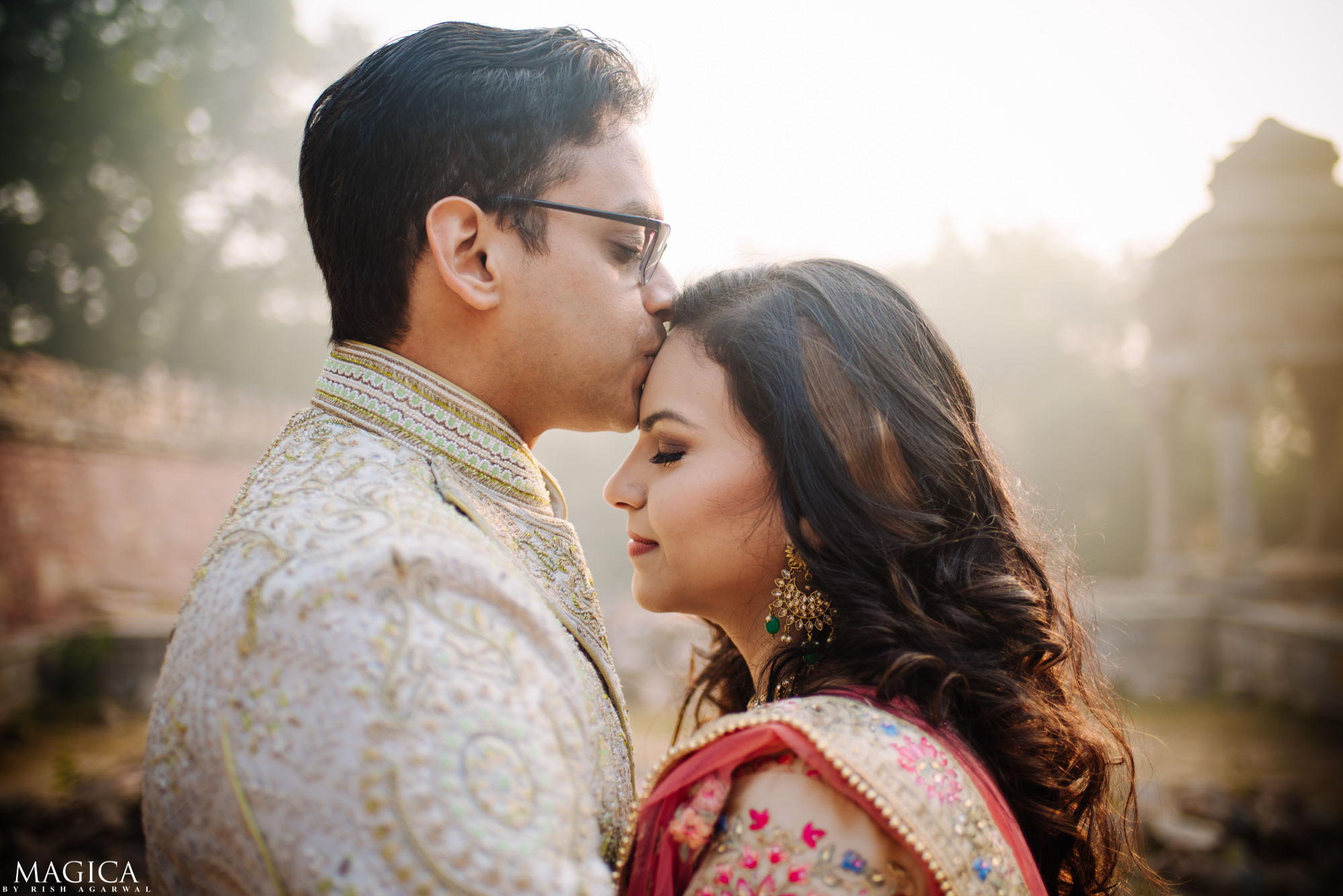 The garden is great for photography but also has lots of other facilities like water features, playgrounds and even a small golf course outside it which seems to be popular among tourists from all over the world. It is said that this was built by Shah Jahan as an homage for his mother Jahan Ara who died in 1531 after giving birth to his son Prince Jahangir (later known as Aurangzeb). She was buried here along with her son where this structure can be seen today.This structure was built by Shah Jahan around 1629 when he was 28 years old during his second visit to India after returning from Afghanistan where he had defeated Sher Shah Suri who ruled Delhi at that time. After spending some time here, he returned back to Agra and then started building this magnificent monument on his return journey back home after defeating a much larger army led by Sher Shah Suri at Panipat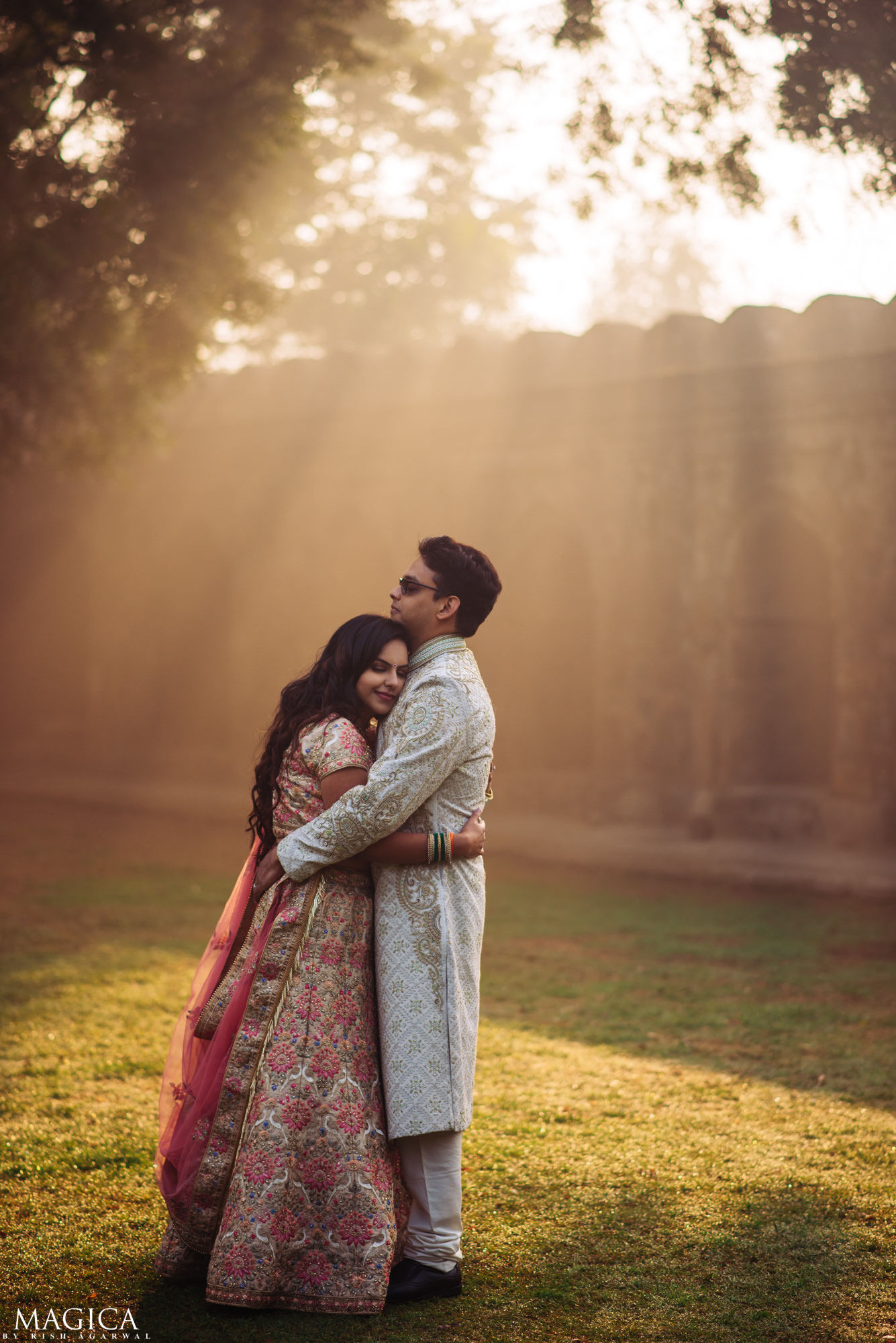 The early morning sunlight is great for wedding photography. There's some mist in the air which always creates drama in the pre-wedding photographs. I love the way light plays on the bride's face and her hair. In this shot, I used a wider aperture, which made the hair and skin tones pop.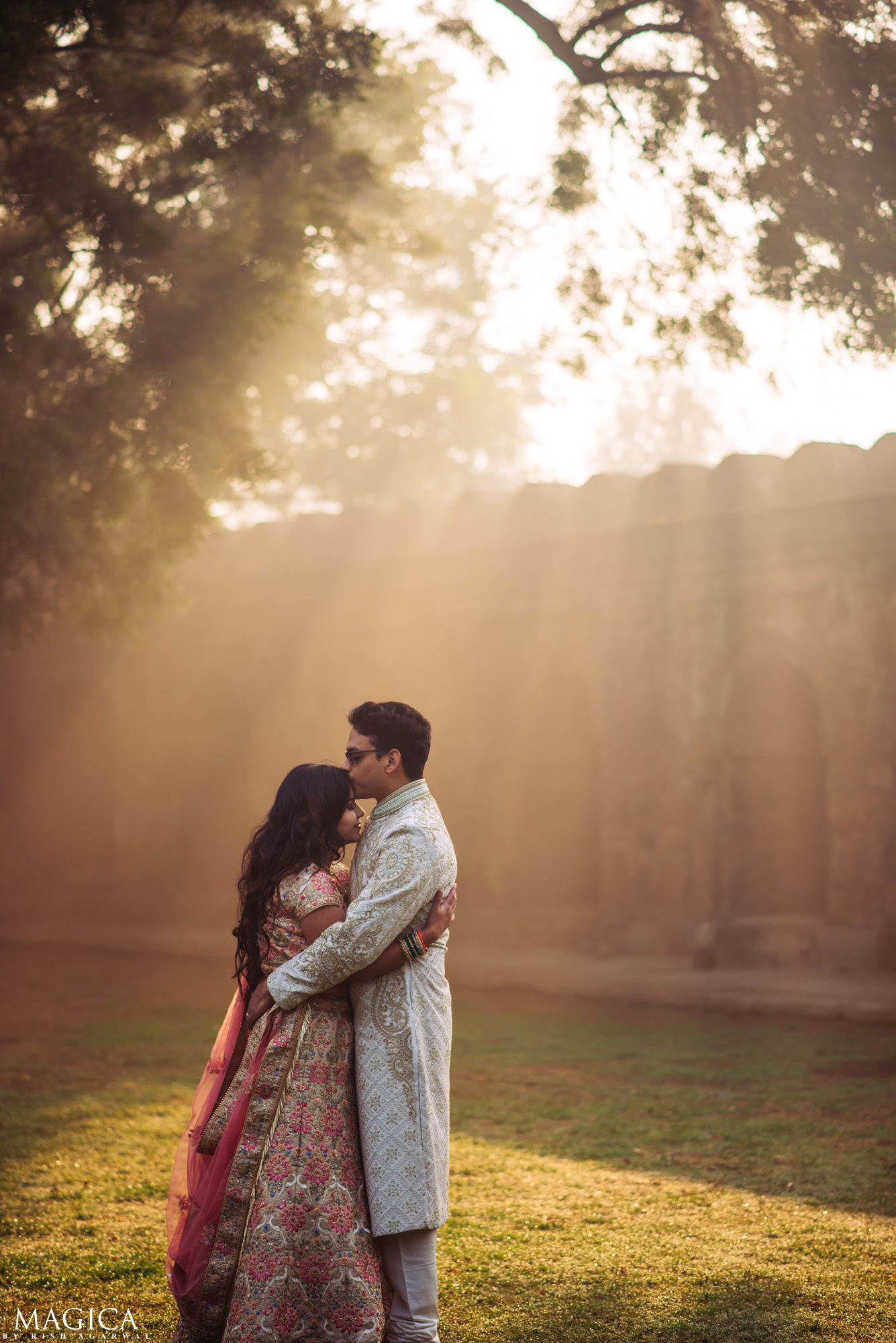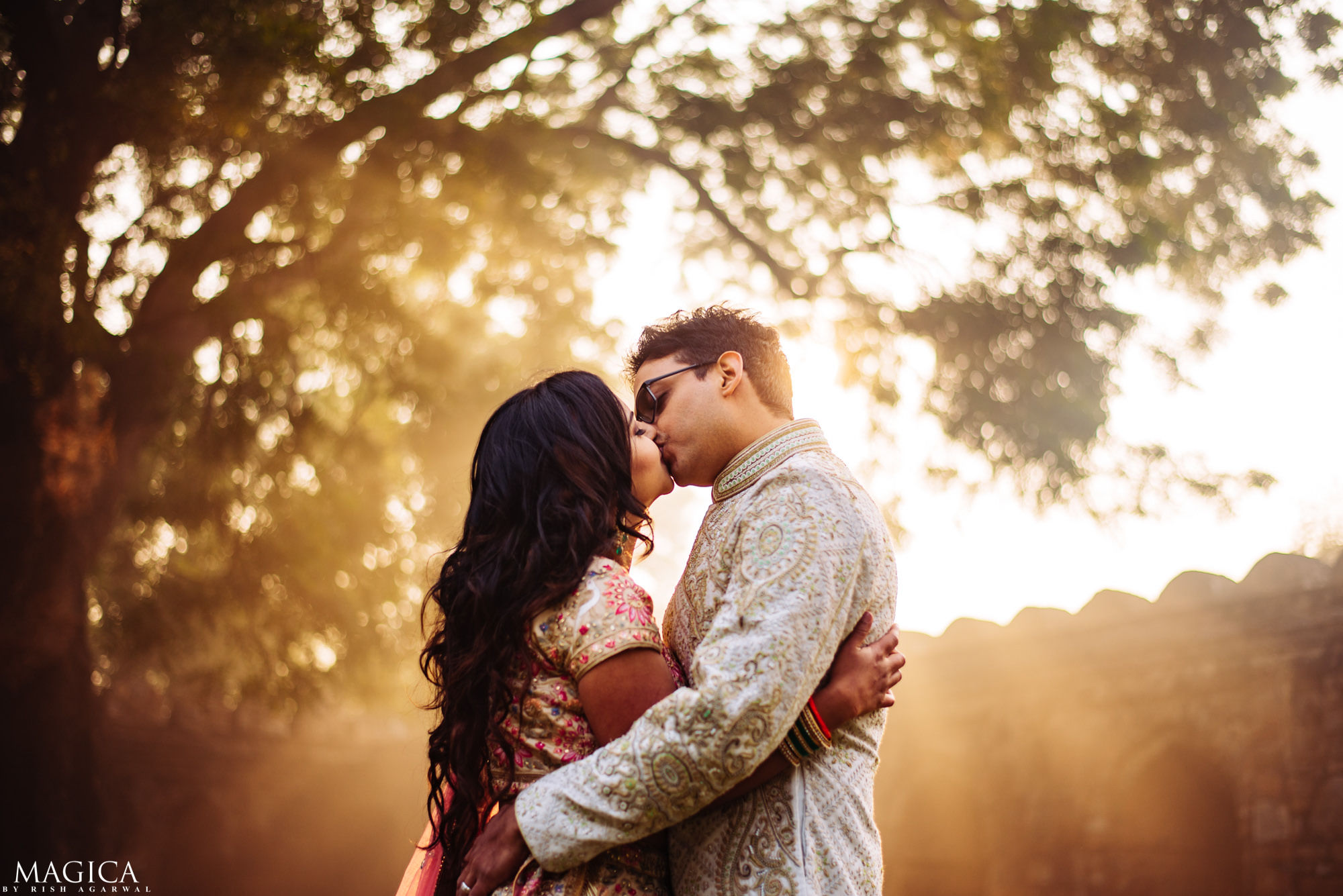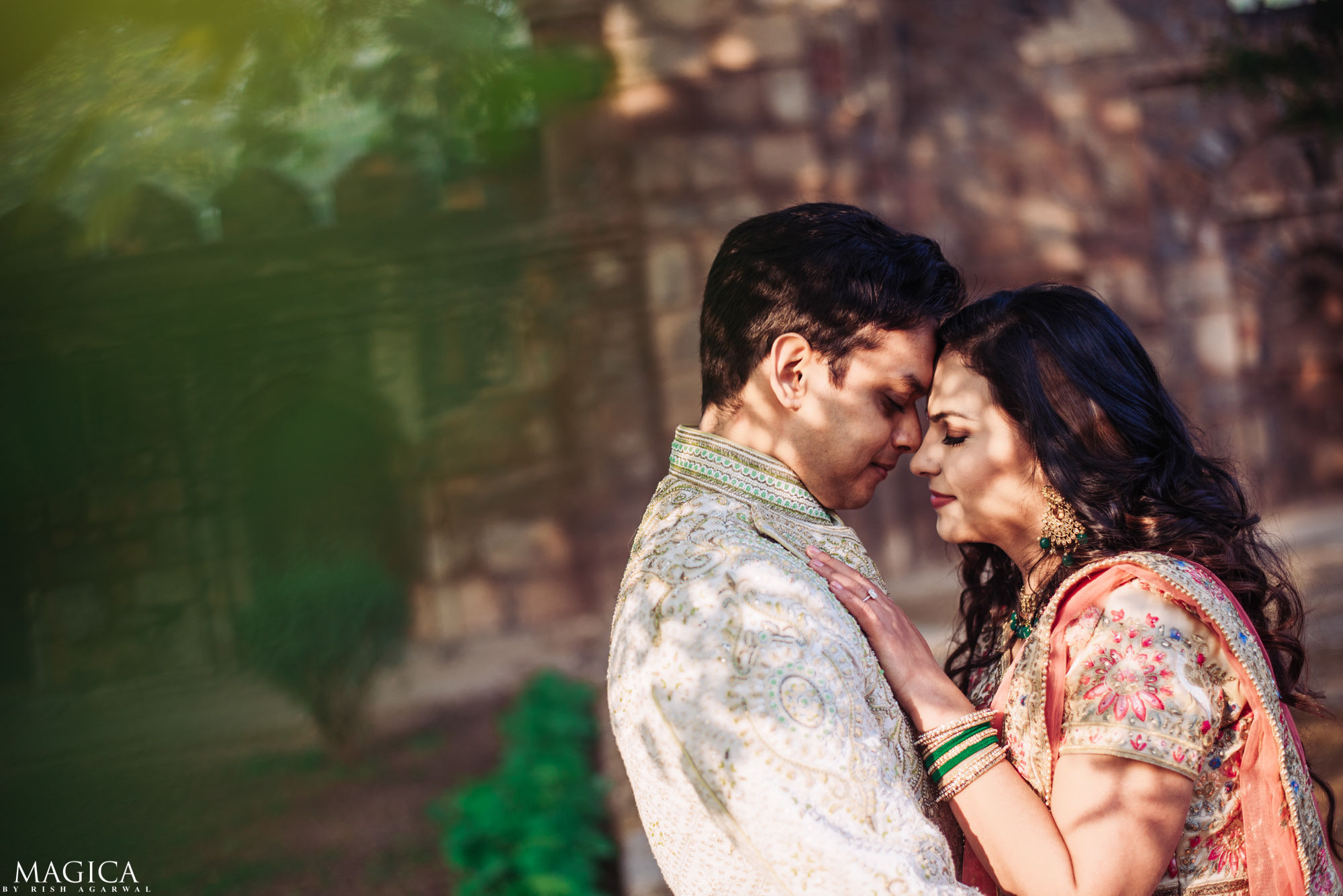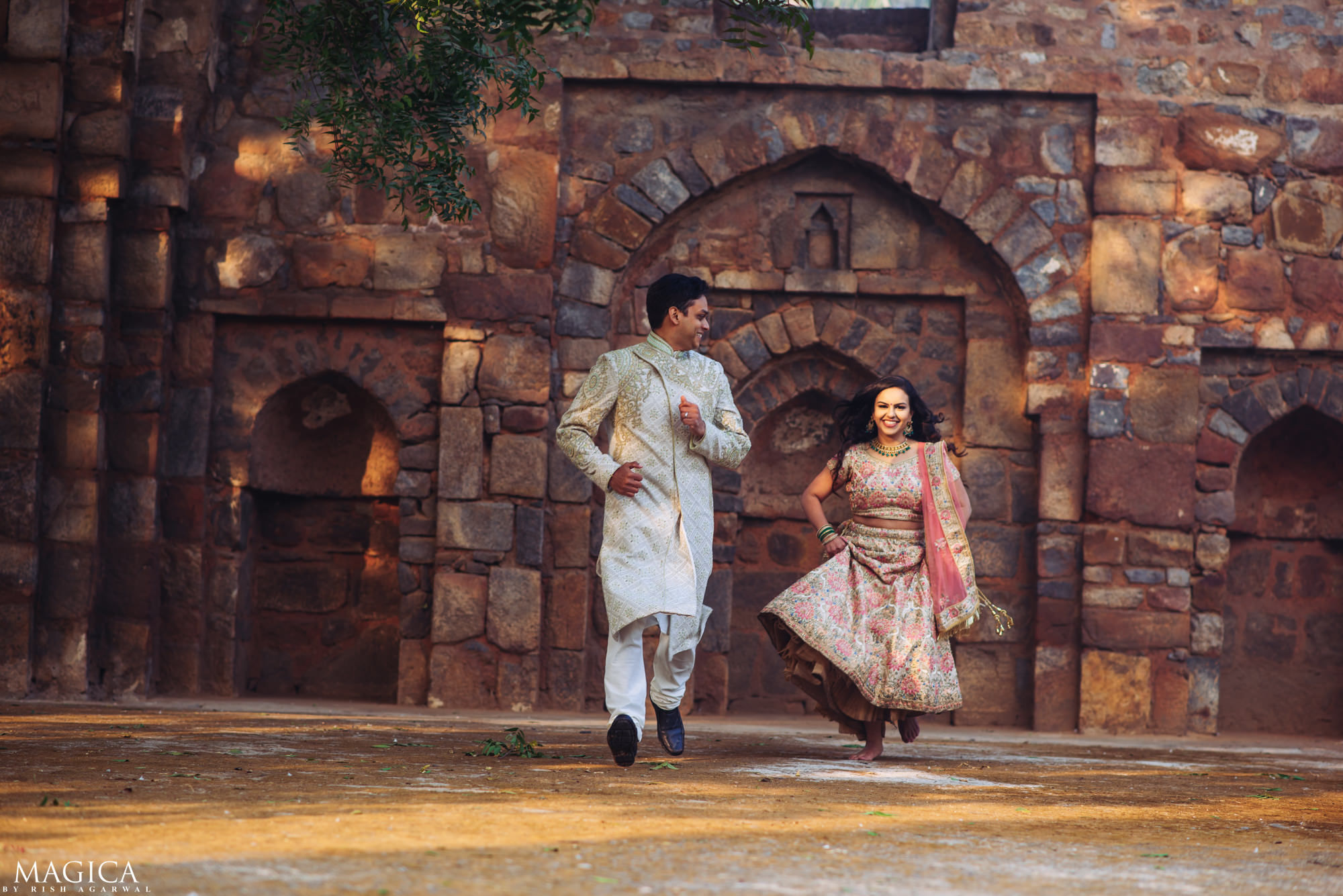 Next we went to shoot at India Gate which is a central monument at the capital city of India, New Delhi.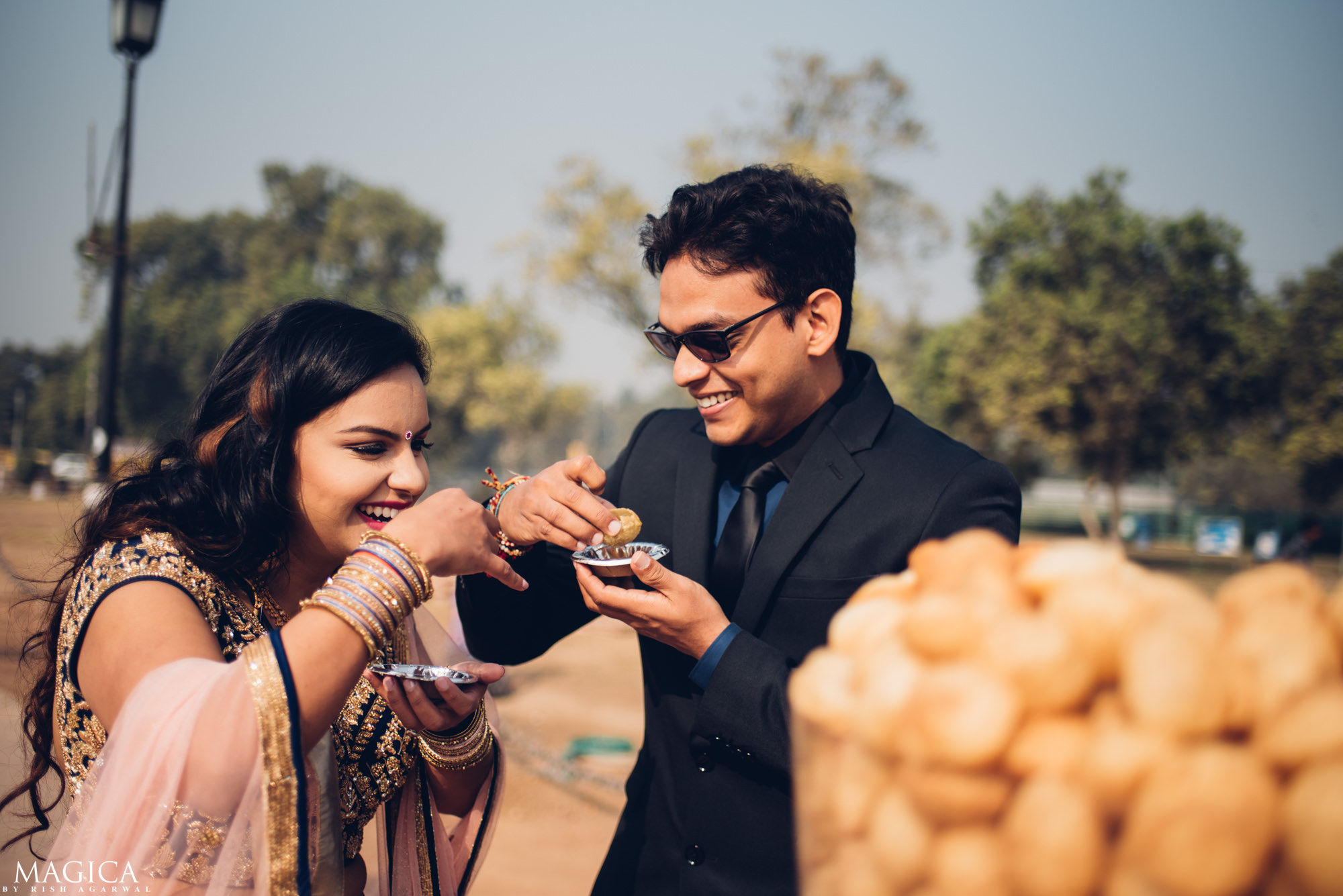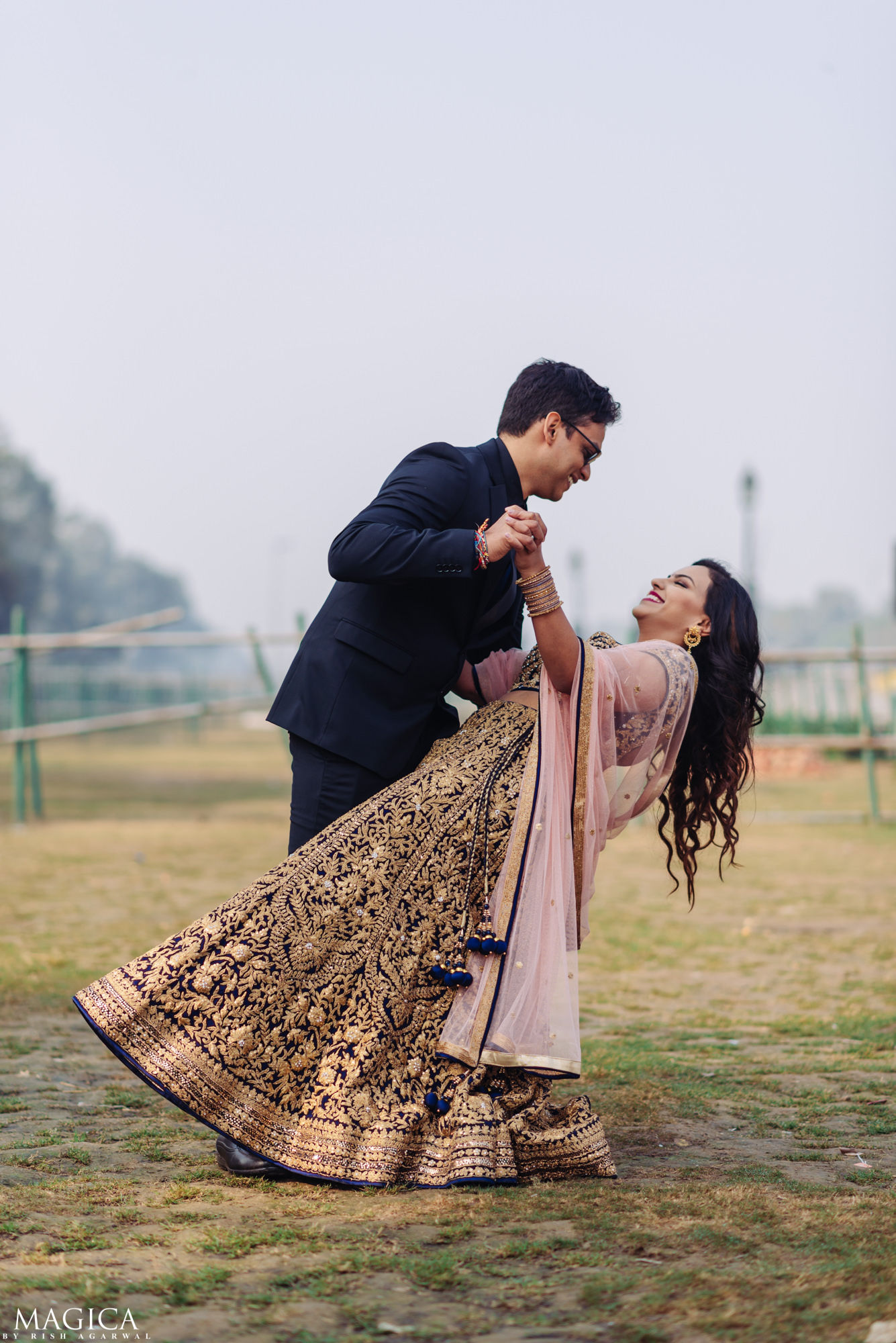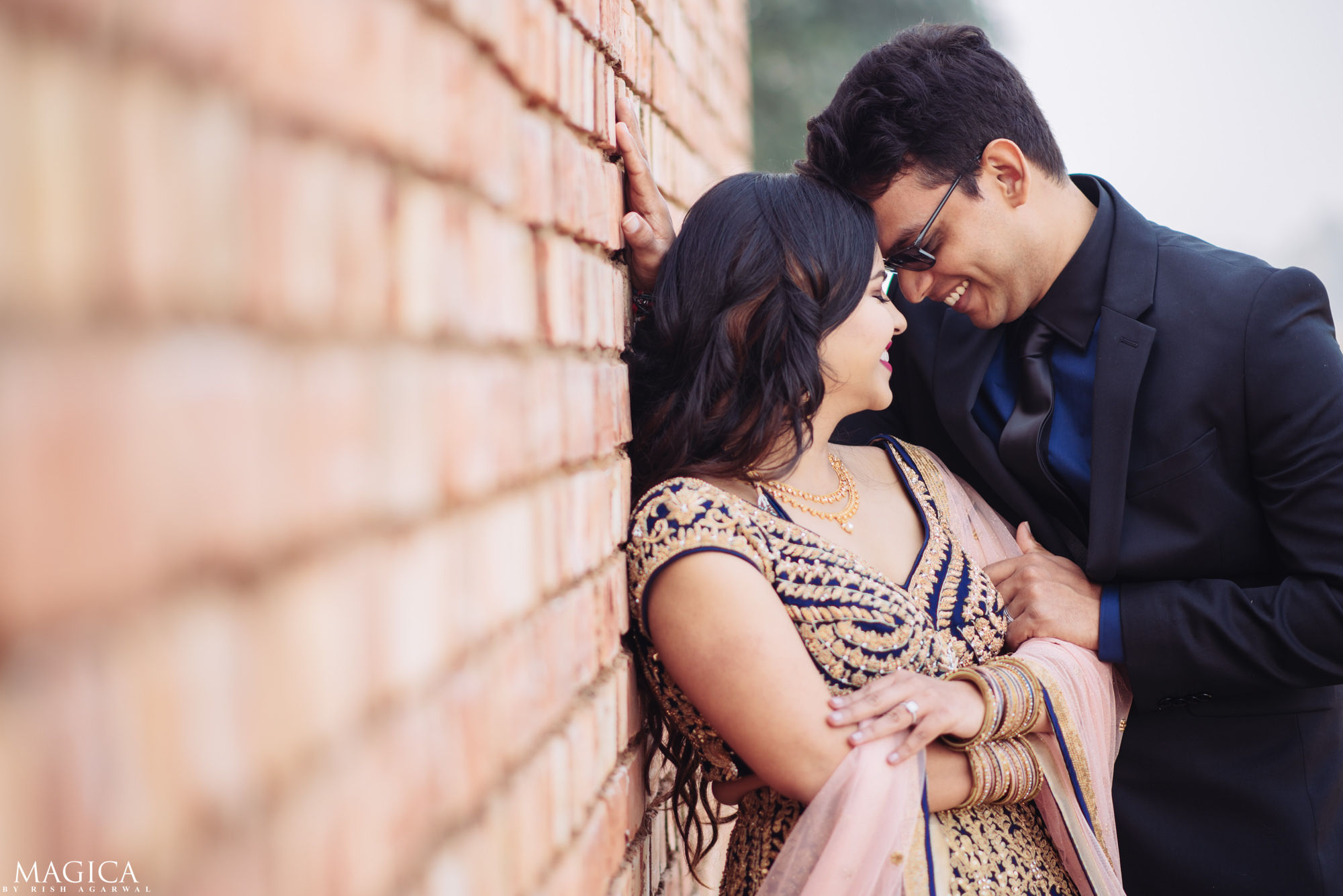 With our couple, we didn't have to direct them for any pre wedding shoot poses as their love was beaming through the photographs!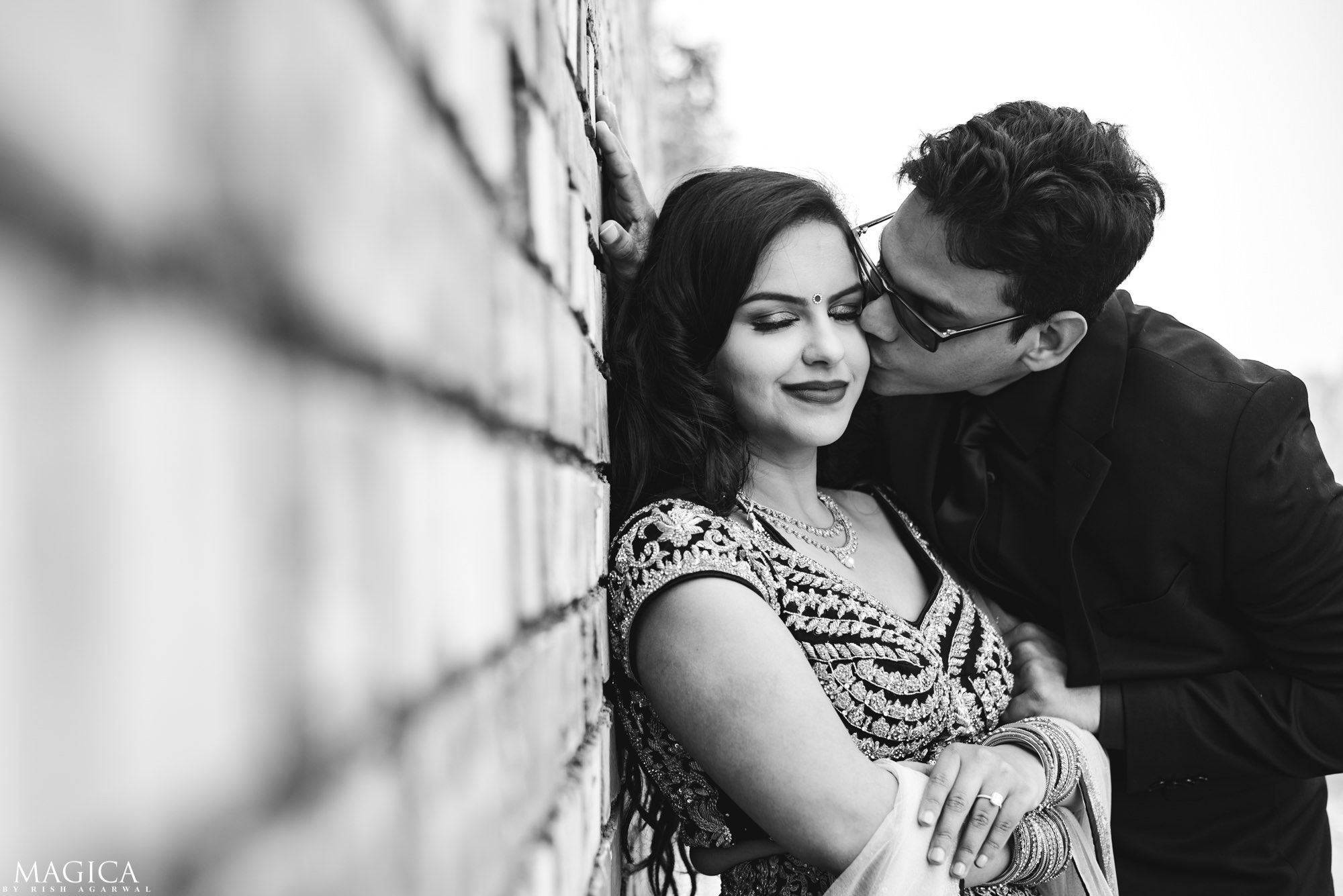 If you want to get your pre wedding shoot done, make sure to contact us below.